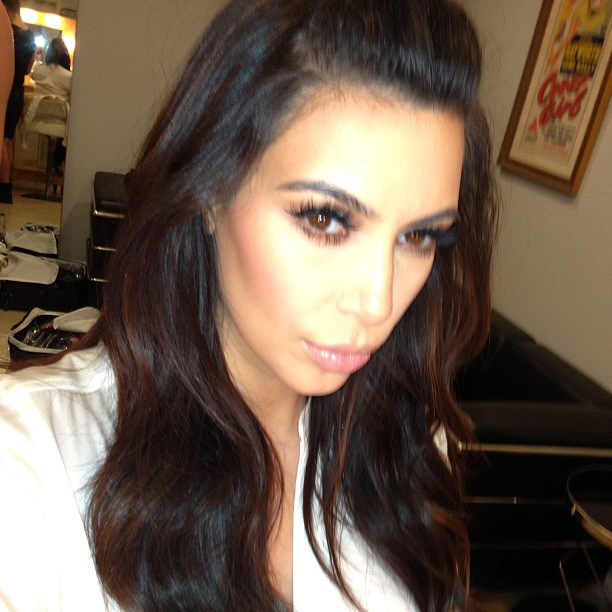 A few days ago, Radar had an early excerpt from an interesting Star Mag story. You see, Anna Wintour hates Kim Kardashian. This hate-on has been going on for a while, but Wintour took it to the next level last year when one of Anna's favorite men, Kanye West, began dating She Who Shall Never Be High-Fashion. Anna refused to extend an invitation to Kim to last year's Met Gala, and sources claimed Anna openly snubbed Kim during New York Fashion Week last fall. Radar said that Anna was looking to ban Kim from this year's Met Gala too, even though Kanye is set to perform at this year's punk-themed event. Well, the print edition of Star had even more stuff, and it gets even better and more delusional:
"The Met Gala is $25,000 a ticket, but Kim refuses to buy her way in," says a source.

That may change this year, since Kanye is set to perform at the May 6 soiree, which will have a punk theme and Kanye will surely be free to take Kim as his plus one.

While Kim should feel fortunate to simply attend the party, the reality starlet is pressing her luck and aiming for the ultimate Vogue approval: a cover pictorial!

"Kanye is practically begging Anna to make it happen," explains the tipster, "but so far, his pleas haven't worked. He might have a better shot if he offered an at-home feature with their baby."

Though even that seems unlikely as Anna Wintour reportedly sniped to friends that Kim would grace her magazine's cover "over her dead body."
[From Star Magazine, print edition]
So, if I'm getting this right, Anna is all "Your girlfriend can buy a ticket if she really wants to come to the gala" and Kanye is all "Girl, imma let you finish, but Kim is the most fashionable girl in the whole world! Not only is she coming to the event, you're gonna put her on the cover!!" So, while I think Nuclear Wintour is fighting a losing battle with the Met Gala, I think Anna is saving her strength for more important battles. Kim is going to the Met Gala, for sure. It's May 6 – she'll be seven months pregnant and by God, she will find some horribly tacky couture gown and it will be a disaster, but it's happening and we need to accept it. But Wintour will NEVER, EVER allow Kim anywhere near Vogue. Never. Ever. Which is fine with me – I get tired of Kim's magazine shoots. She's not an interesting subject at all.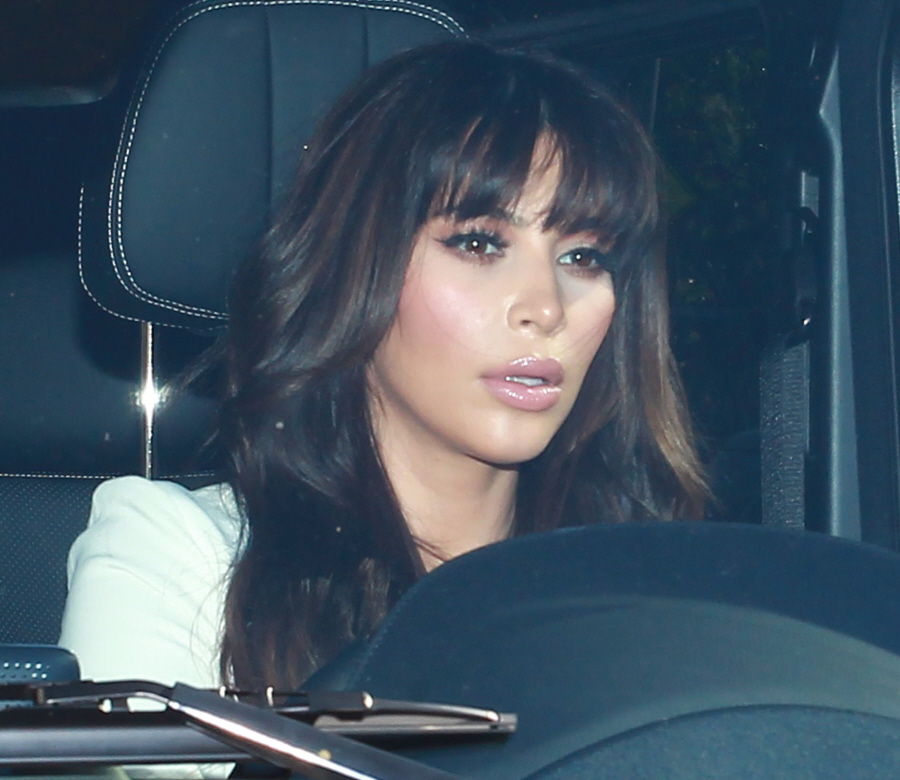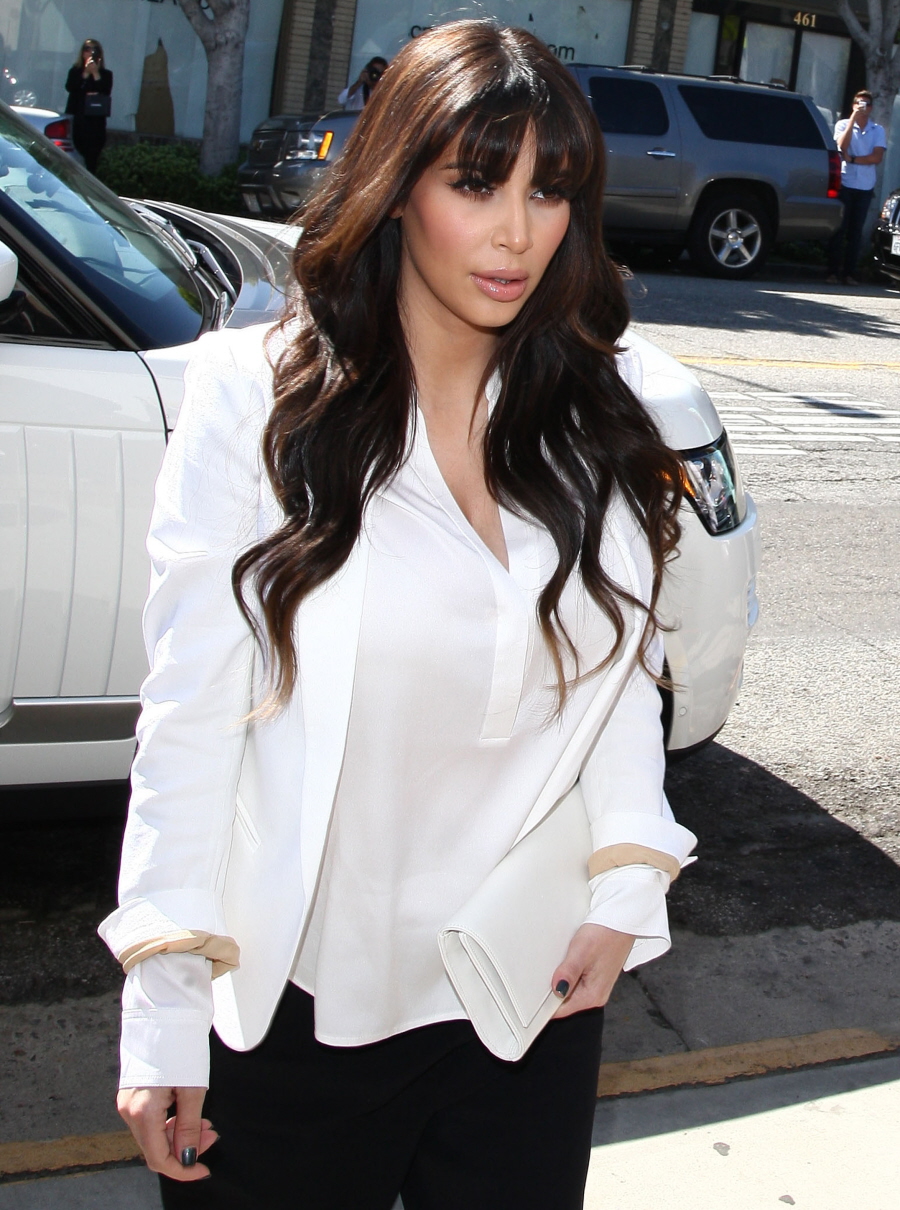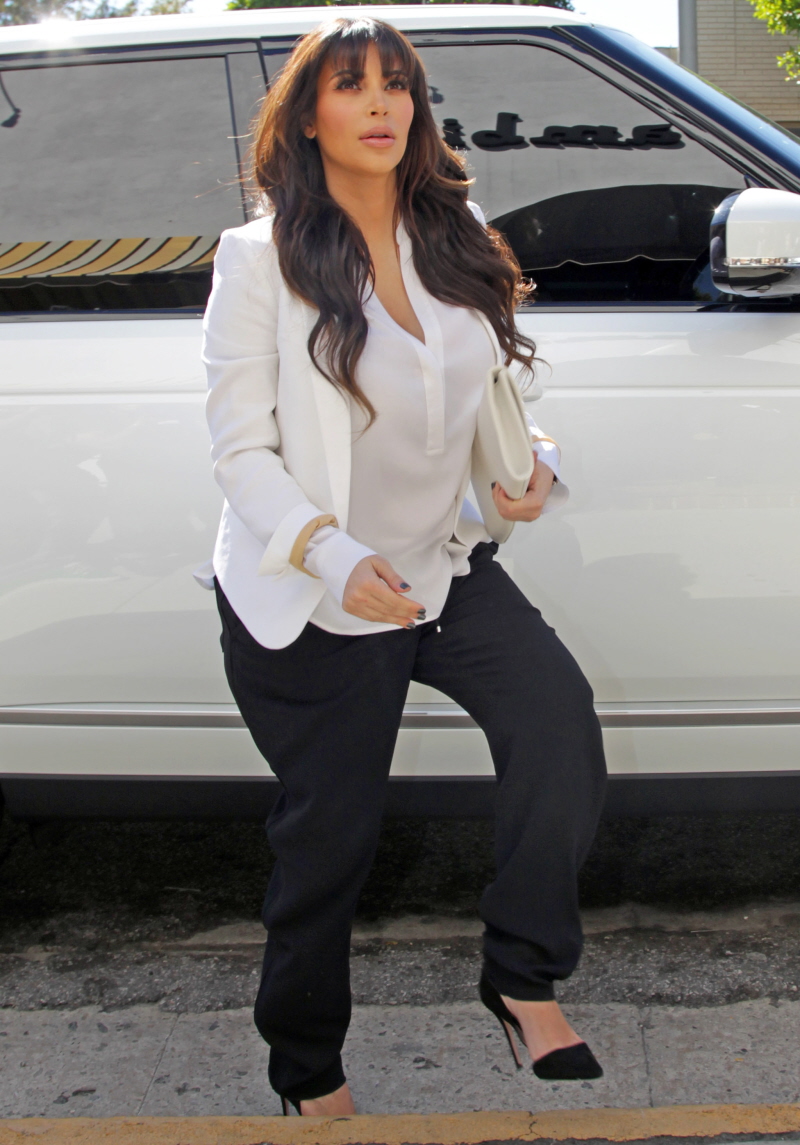 Photos courtesy of Fame/Flynet.