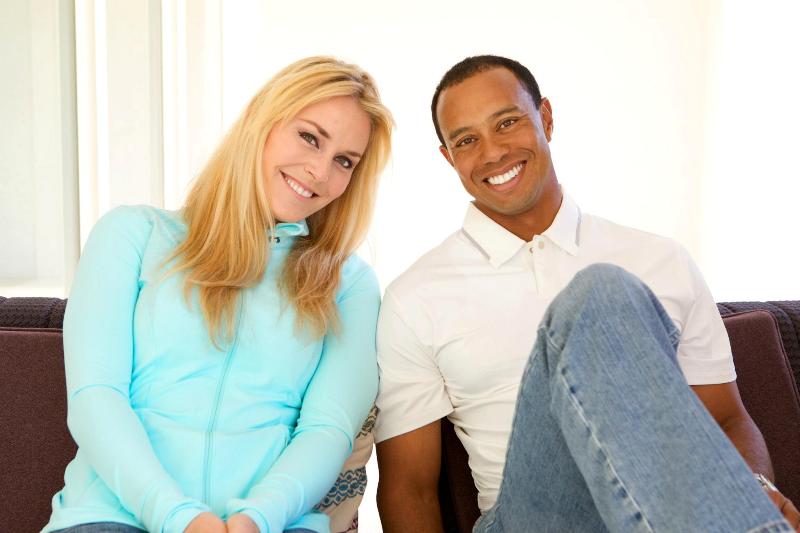 I covered the Tiger Woods scandal extensively, and I'm hard pressed to remember how many women came out of the woodwork with detailed stories about shagging him. I remembered it as just over a dozen, but I checked and there were at least 15-16 willing to come out publicly, with varying stories of period sex, threesomes, and text message booty calls. That suggests that you could easily double that number to imagine how many were behind the scenes, like bedbugs or roaches where you only see a few out of the colony. Many of these were working women, and you could argue that prostitutes would be more likely to cash in, but surely just as many would be afraid to come out and reveal their profession. Not only was Tiger paying for it, he was also sleeping with whomever was around. He seduced two of his neighbors' college-aged girlfriends (that we know of).
It was sick and twisted, and you have to question any woman's sanity to enter into a relationship with that man after all that came out about him. Professional skiier Lindsey Vonn surely thinks he's "changed" though, and I would bet she sees his bad boy past as some kind of turn-on. As we know, these two released some very cheesy "couples portraits" earlier this week, along with separate statements hilariously asking for "privacy." They've been together probably six months – tops. Now comes news from US Weekly that Tiger has confessed everything to Lindsey and that she totally understands! It's hilarious. Oh and for those of you who might not read further at this point – go check out The Sun to see a new photo of Lindsey posing as Sharon Stone in her famous Basic Instinct scene before she opens her legs. So classy. Here's more:
"They're a really happy couple — not living together yet," a source explains to Us Weekly of the pair, who were first linked romantically late last fall, although gold medalist Vonn (then in the midst of finalizing her divorce from husband Thomas Vonn) initially took pains to deny anything romantic.

Now that they're sharing their love with the world — Woods announced they've "become very close and dating," and Vonn gushed "it makes me very happy" — many are wondering the obvious: Did they have "the conversation" about Woods' infamous history?

"He confessed everything in his past to her and stuff – they're really into each other," the source tells Us. The number-one ranked golfer's romantic and sexual past is, of course, a lot more public than most people's: Over Thanksgiving weekend in 2009, Woods got into a car crash outside his Florida home after wife of six years Elin Nordegren learned of his affair with nightclub hostess Rachel Uchitel. Over the next few months, over a dozen other women came out of the woodwork revealing flings with Woods, including cocktail waitress Jaimee Grubbs, who shared an infamous voicemail from a panicked Woods exclusively with Us Weeky.
I doubt he confessed "everything." Given his statements to the press, I would assume he focused on why he did what he did, and not what he did exactly. Those details are crazy, and Lindsey is probably so dickmatized she doesn't want to hear about it anyway. "He's changed, he's a new man with me!"
In that Sun article I linked to earlier, the one where Lindsey Vonn is dressed up like a budget Sharon Stone with amateurish Photoshop, (I can't tell if it's an actual photo or just pure Photoshop, but they claim it's real), they include an old quote of Lindsey's that's really telling. Before she hooked up with Tiger, after his scandal, she said in an interview "There's something you don't know about me. Tiger, you're like my idol, and I too have a sex problem." Nasty.
Some of you have speculated that this relationship is a publicity set-up so that each of these athletes will appear more desirable to sponsors. There's that aspect of it, I mean they're wearing branded clothing in these photos, but I think it's for real.