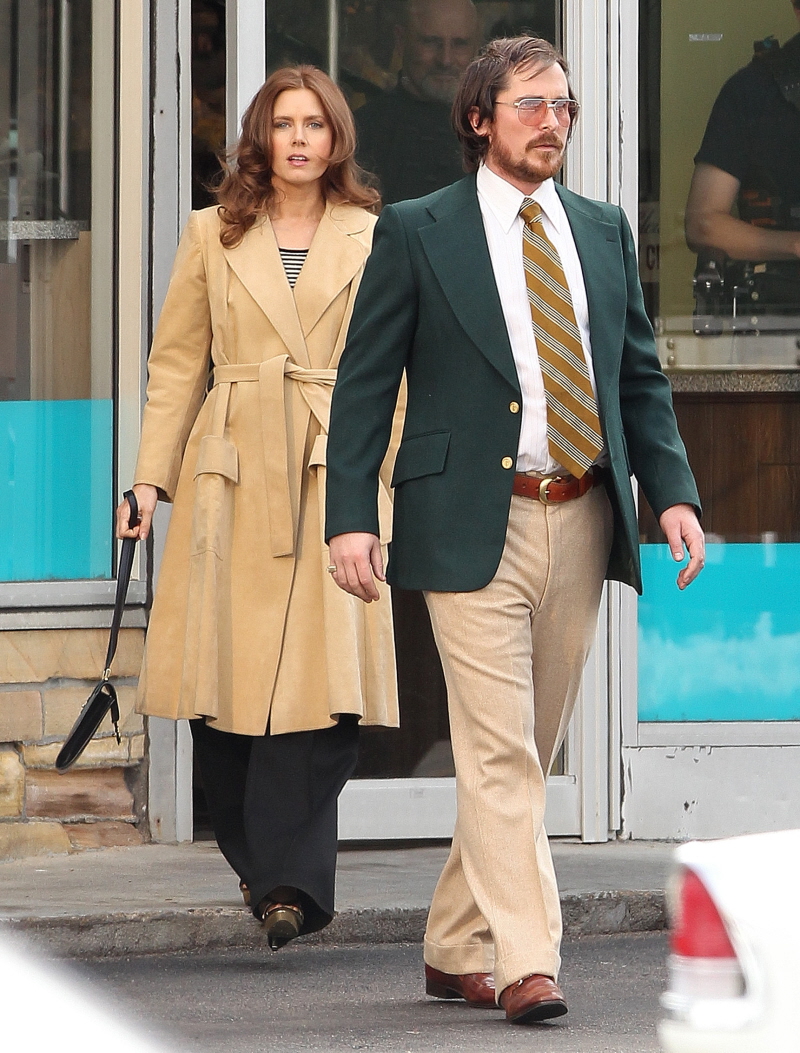 These are some new photos of Christian Bale and Amy Adams on the set of David O. Russell's latest film, which is still untitled, but it's about the 1970s Abscam investigation. Just drink it in. THAT is Christian Bale. The same Christian Bale who almost always signs on to roles where he has to lose a crazy amount of weight so that everybody can talk about how hardcore and Method he is. I guess Christian Bale wanted to change it up a bit this time around. This time, he wanted a donut with sprinkles and some cheesy fries. My favorite parts of these photos: the pitch-perfect costume choices (my father dressed like that well into the 1980s), the NOT-ironic aviator shades and the absolutely amazing combover-wiglet work. BEST SUPPORTING WIGLET!!!!
Christian and the cast are filming this in Massachusetts, it seems. Amy and Christian already worked together on The Fighter, another David O. Russell film, also filmed in Massachusetts. The film is set in the 1970s, obviously, and it's about the FBI investigation into the bribery of Congressmen and state officials. The investigations brought down sitting Congressmen and it will probably be a really good movie. Jennifer Lawrence will play Christian's character's wife. The film also stars Bradley Cooper, Jeremy Renner, Louis CK and Alessandro Nivola.
PS… Is it just me or does Amy Adams' beauty manage to work in literally any time period?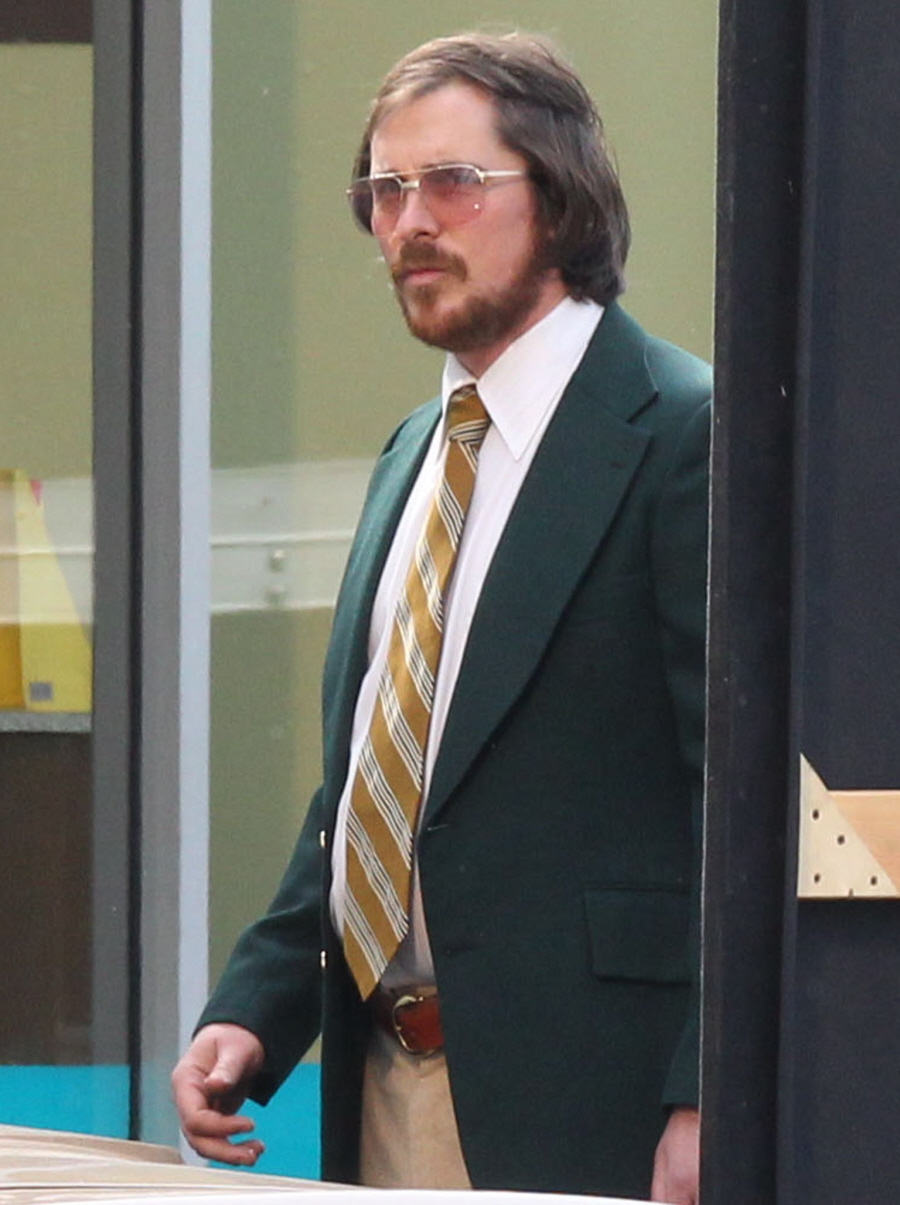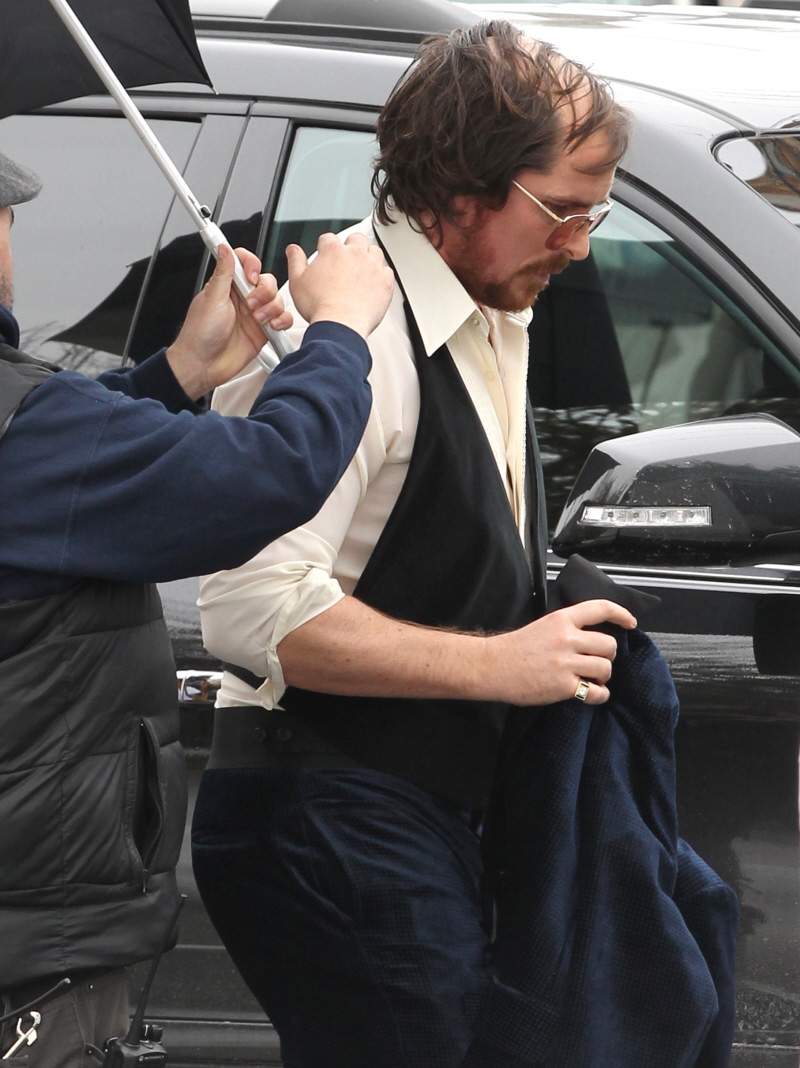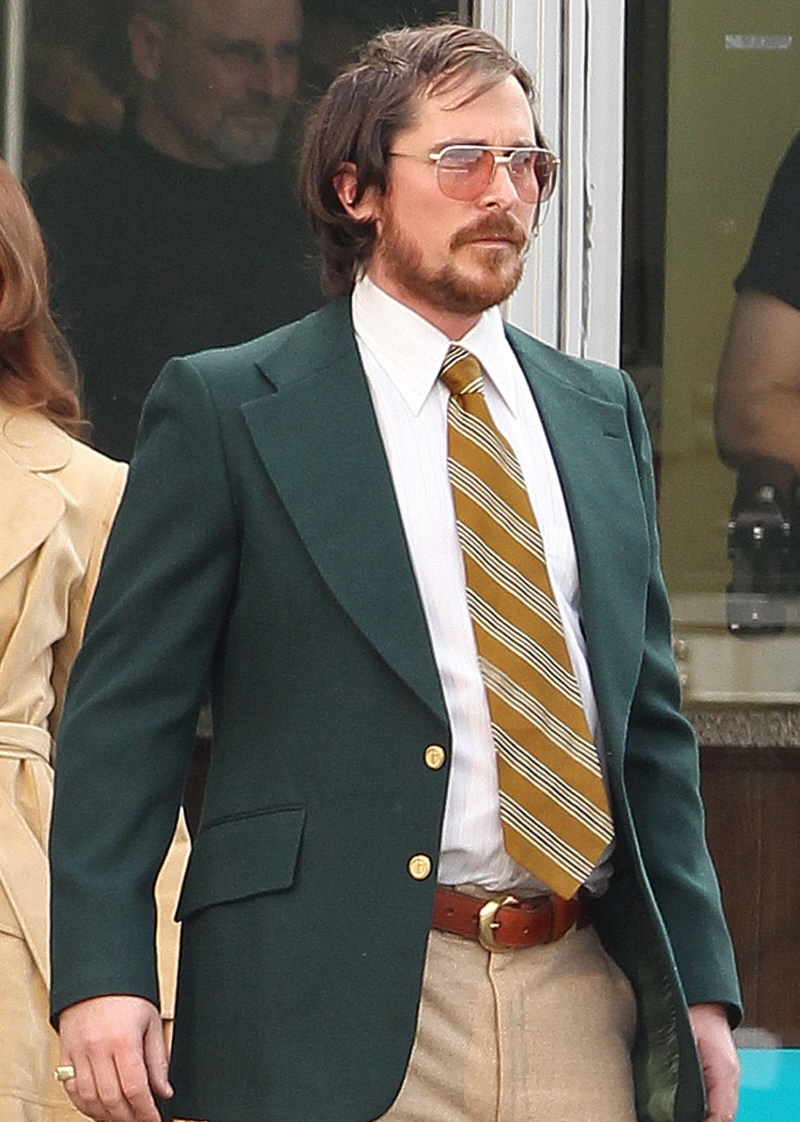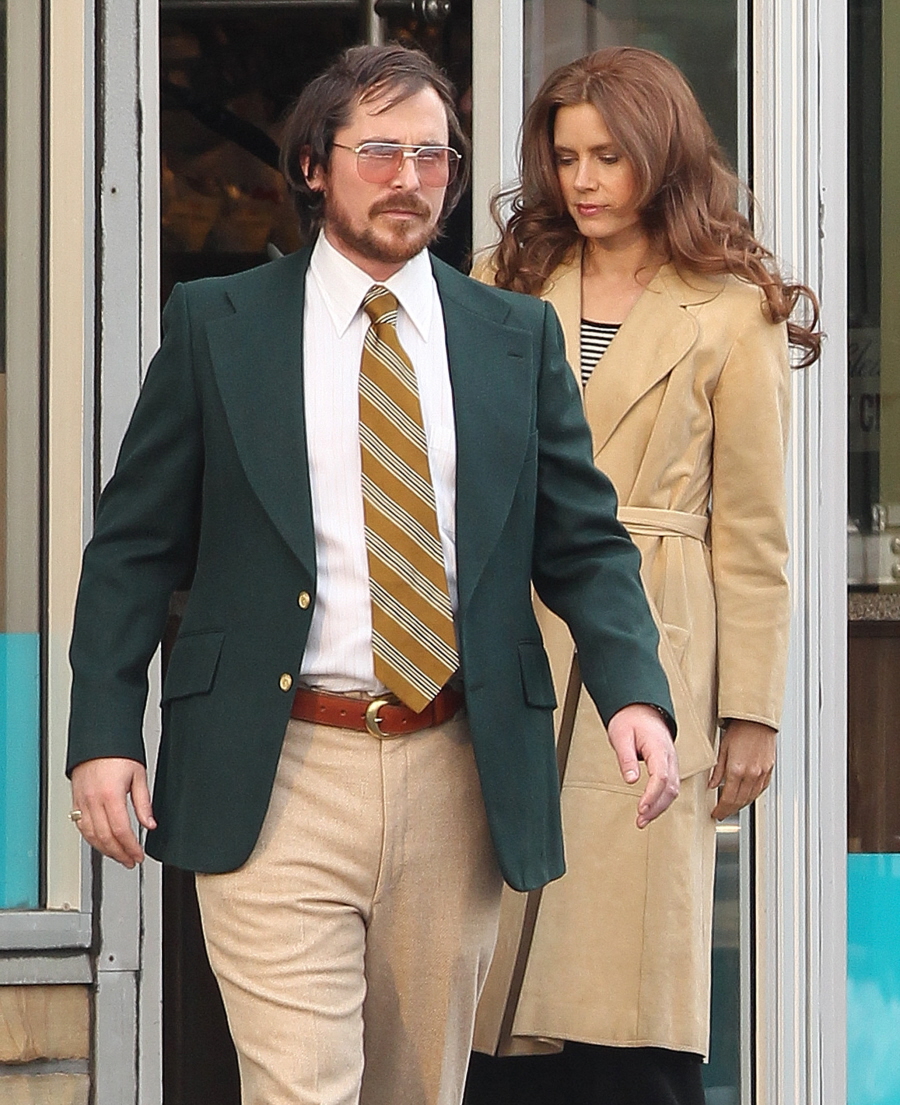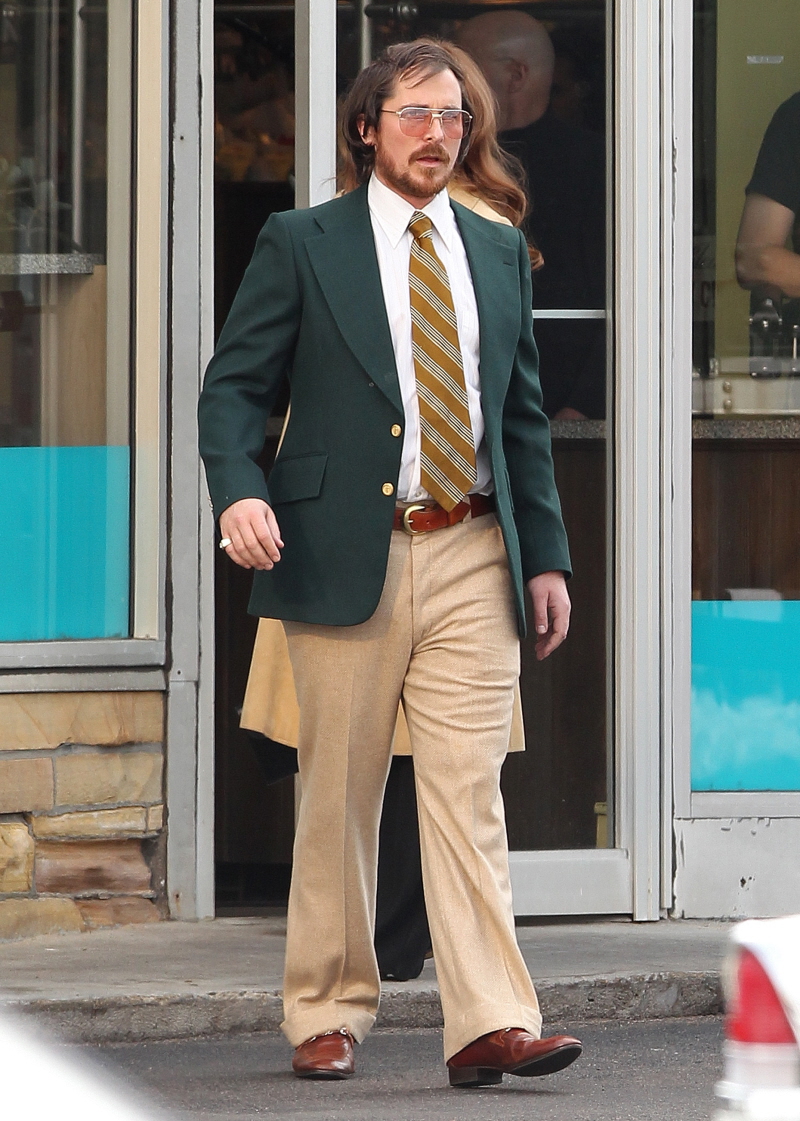 Photos courtesy of Fame/Flynet.