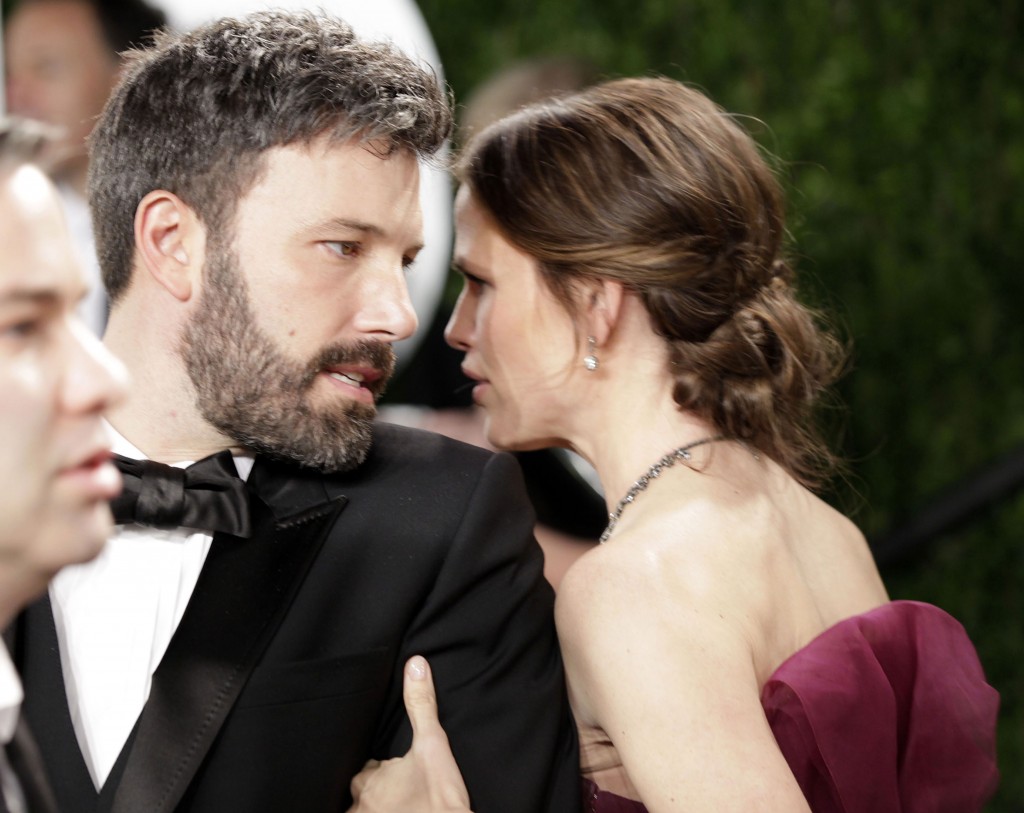 The Enquirer has a new story about Ben Affleck and Jennifer Garner that I hope is false. They throw out a bunch of reasons why the two are fighting, and add that they fought at a post Oscar party. They also have a photo of Jennifer whispering something to Ben at the Vanity Fair Oscar Party and Ben looking tense. It's somewhat similar to the one above, except Ben is clenching his teeth more.
The story goes that Ben is not happy with the three kids he has and wants another boy, while Jennifer feels like she's done and wants to get back to work. Also, Jennifer allegedly snapped at Ben during a post-Oscar party "what do you mean our marriage is work?" I could see her asking him that, I wondered after the Oscars if she told him off for disrespecting her during his acceptance speech. It's kind of a no-brainer. (Go here if you'd like to read his comments, I'm assuming you're familiar with them.) Here's more, it's all so overwrought:
Ben Affleck and his wife Jennifer Garner are said to be locked in a bitter battle over whether to have another baby – and The Enquirer has the shocking photo of their fight exploding in public!

According to a source close to the couple, Jennifer, 40, says her hands are full with their three little ones, but Ben is determined to add to their brood in hopes of having another boy.

"He knows that Jen's time is running out, and if they don't act now she might have regrets someday," explained the source.

But Jennifer… is anxious to get back to work…

The Hollywood power couple came to a stand off over whether to grow their family, said the source. But the lingering resentment could be heard in the hunk's Academy Award acceptance speech, when he talked about how much work it took to keep his marriage going.

Later, during a post-Oscar party at the Sunset Tower Hotel, the clash seemed to turn ugly.

"Jen grabbed Ben's arm and read him the riot act," said the source.

"She hissed, 'What do you mean, our marriage is work?"
[From The National Enquirer, print edition, April 1, 2013]
Assuming the "fight" story is accurate, and I'm not sure it's based on more than that photo, who wouldn't ask their partner what they hell they meant if they told the whole world their marriage was work? Also, Ben may want more kids but he already has a boy so I'm not sure if he's pressuring Jen to add another one. He's said in interviews that it's up to her. Ben brought all this scrutiny on himself though by calling his relationship work in his acceptance speech. That was a big no-no and he should have known better.
In cuter news, the Garner-Affleck's youngest daughter, little Seraphina, just got an adorable bob cut. People Magazine has her side-by-side before and after photo. My kid is a boy so I don't have to worry about hair stuff, but one of my mom friends spends 20 minutes combing through her daughter's tangles after every bath. I bet this style is easier for everyone.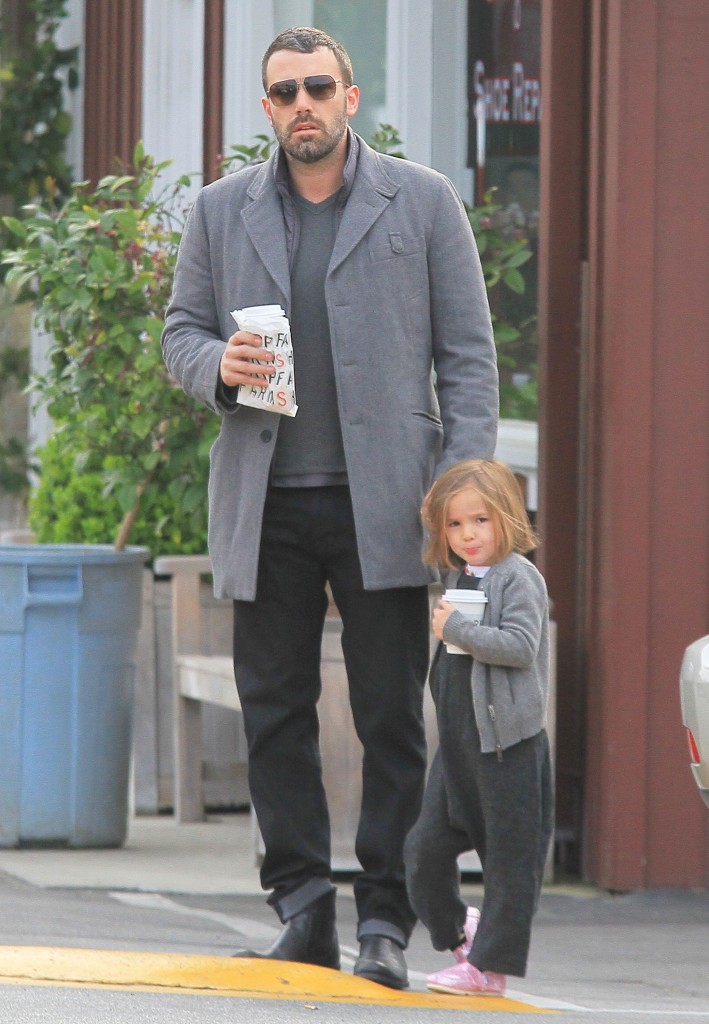 Also shown: Jennifer Garner out having dinner with friends at Giorgio Baldi restaurant in Santa Monica on Wednesday night. (3-20-13.) I'm trying to think of something nice to say about her outfit, but maybe it's just the shoes that are throwing it off.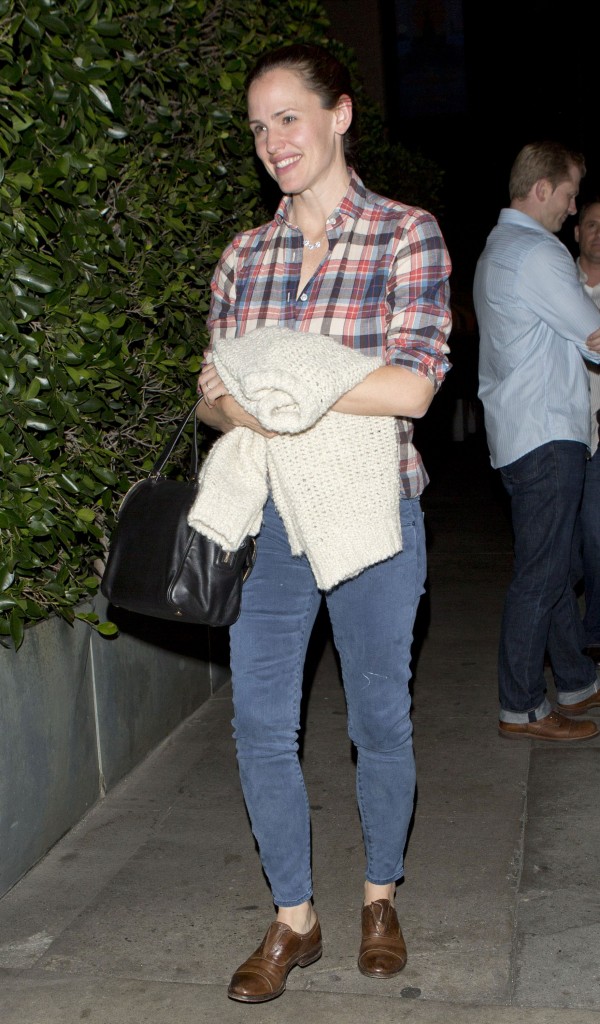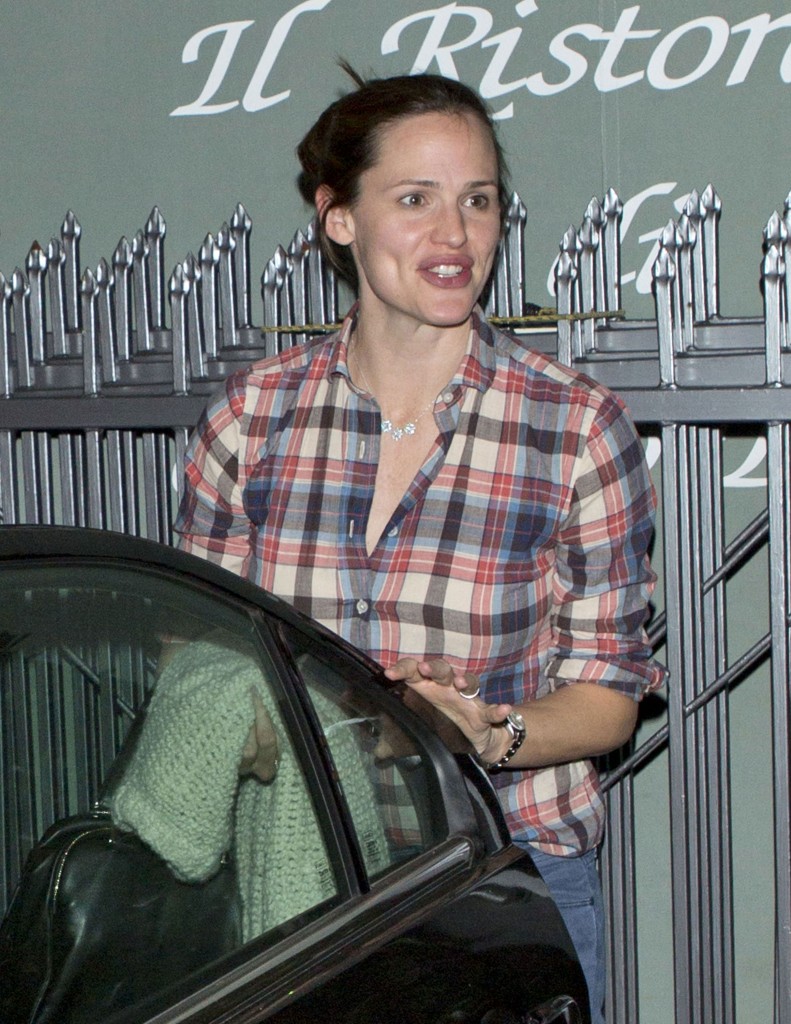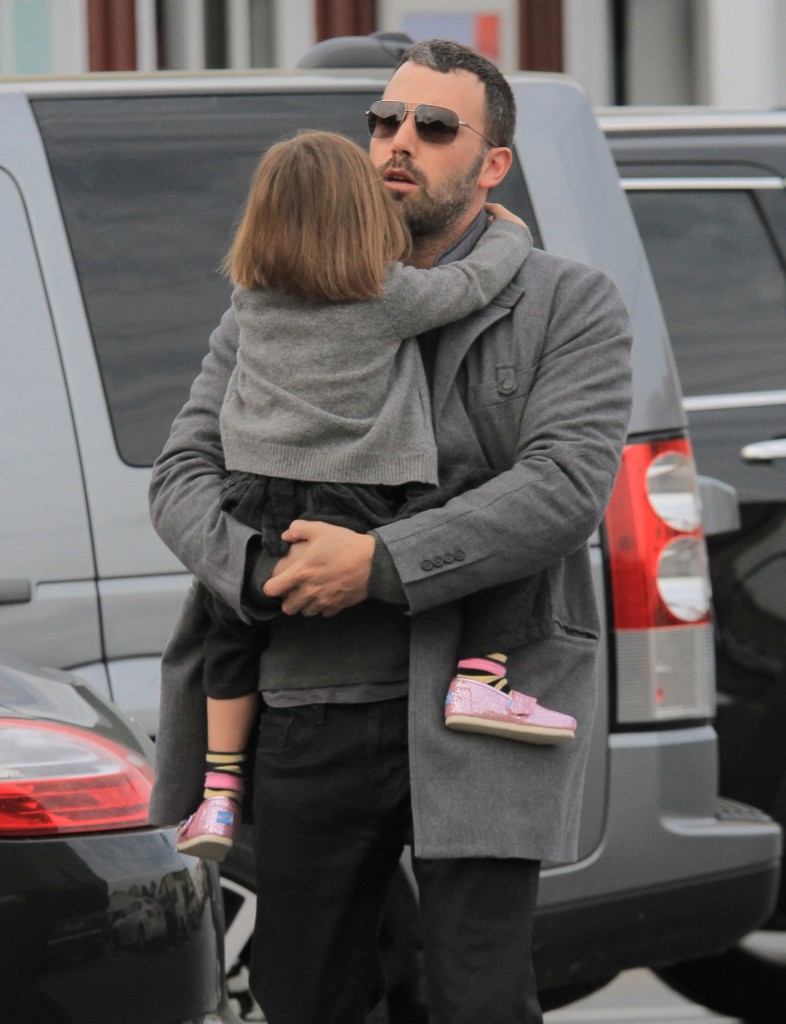 photo credit: WENN.com and Fame Flynet