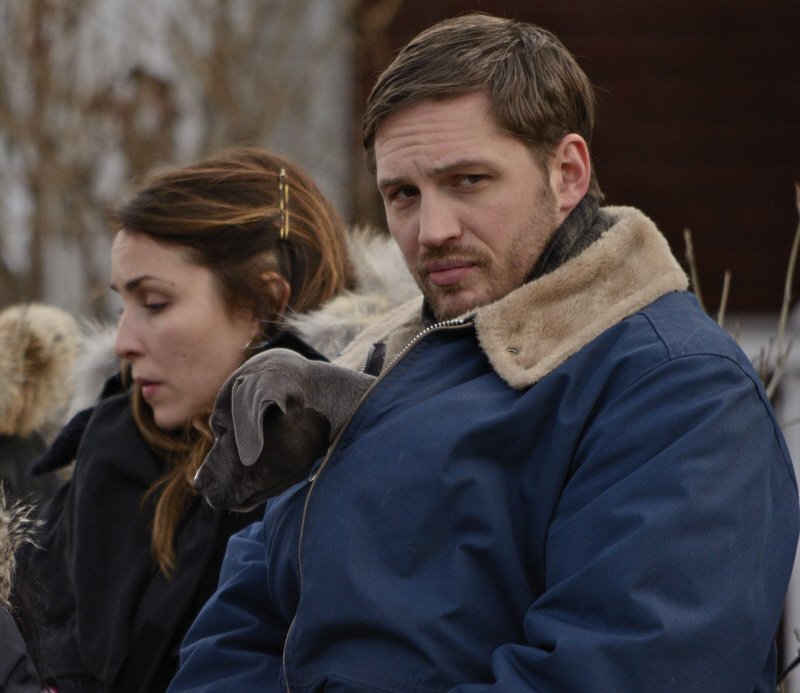 Does it get any better than this? I really think Tom Hardy is in love with this pit bull puppy. The pit bull puppy is Tom Hardy's new best friend in the whole world. Anyway, these are some new photos of Tom Hardy, Noomi Rapace and THE PUPPY in New York yesterday, where they're all filming Animal Rescue. Last week we had some lovely images of Tom and the puppy too, and I'm filling out today's post with some of the photos from last week too. The photos from yesterday have the puppy living inside of Tom's coat. The photos from last week have Tom carrying the puppy outside of his coat.
You can see more gorgeous photos of Tom, Noomi and the puppy here. I like that even when Noomi is holding the dog, Tom is still touching the puppy, stroking his head or making sure he's okay. I would have thought that dog trainers and dog handlers would want (or need) to take the puppy away in between set-ups, but maybe people think that if the dog gets acclimated to Noomi and Tom, the dog will "perform" better in the movie.
Sigh… TGIF Tom & Puppy! I'll update if we get more photos in.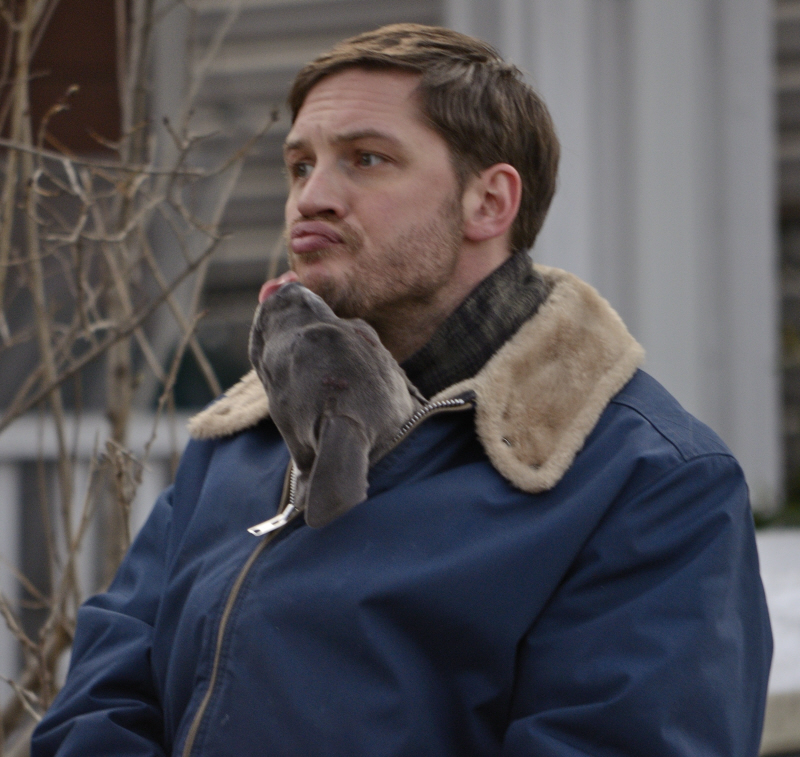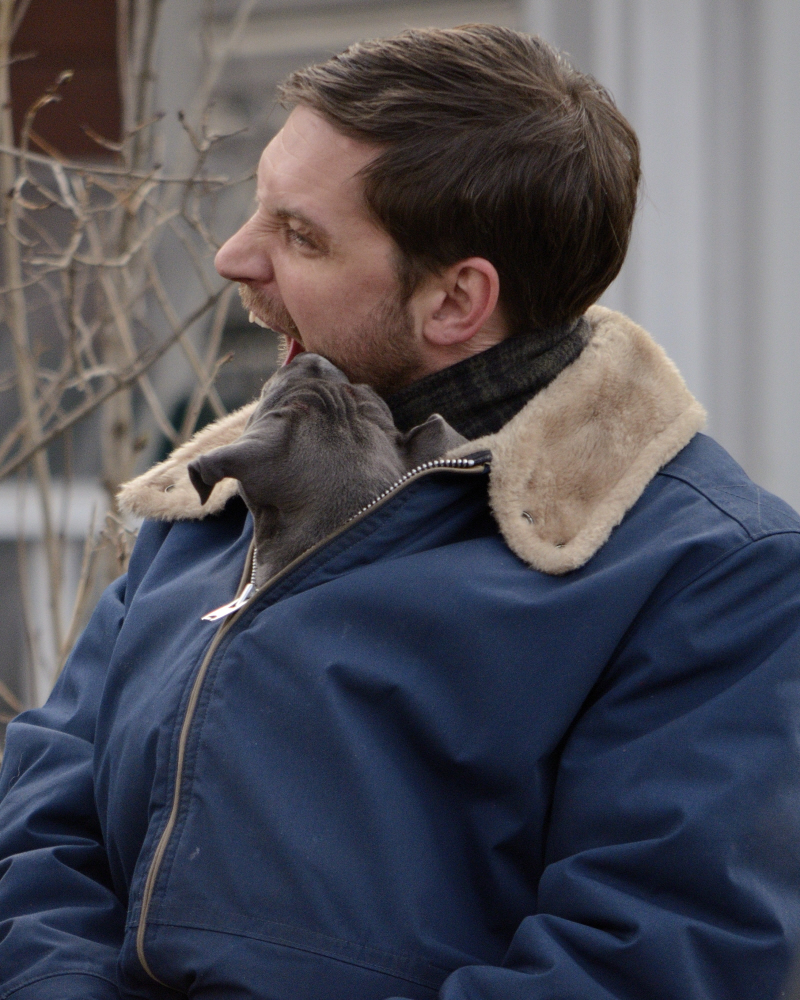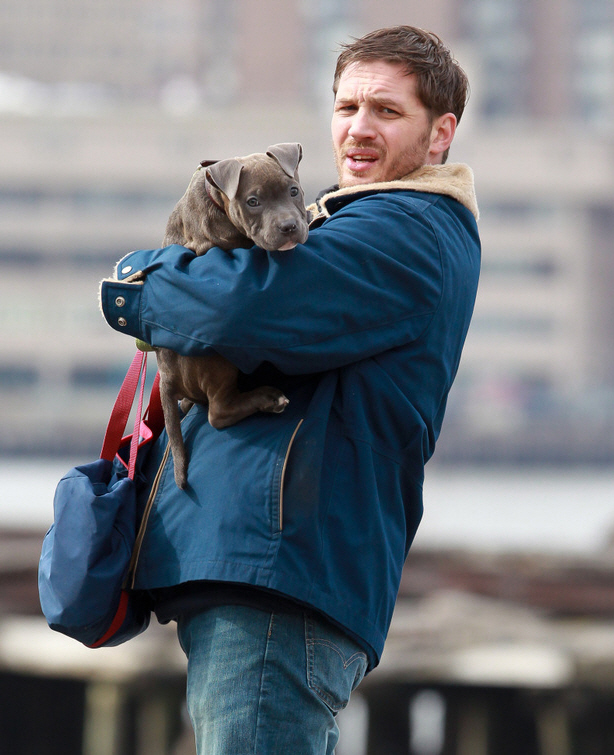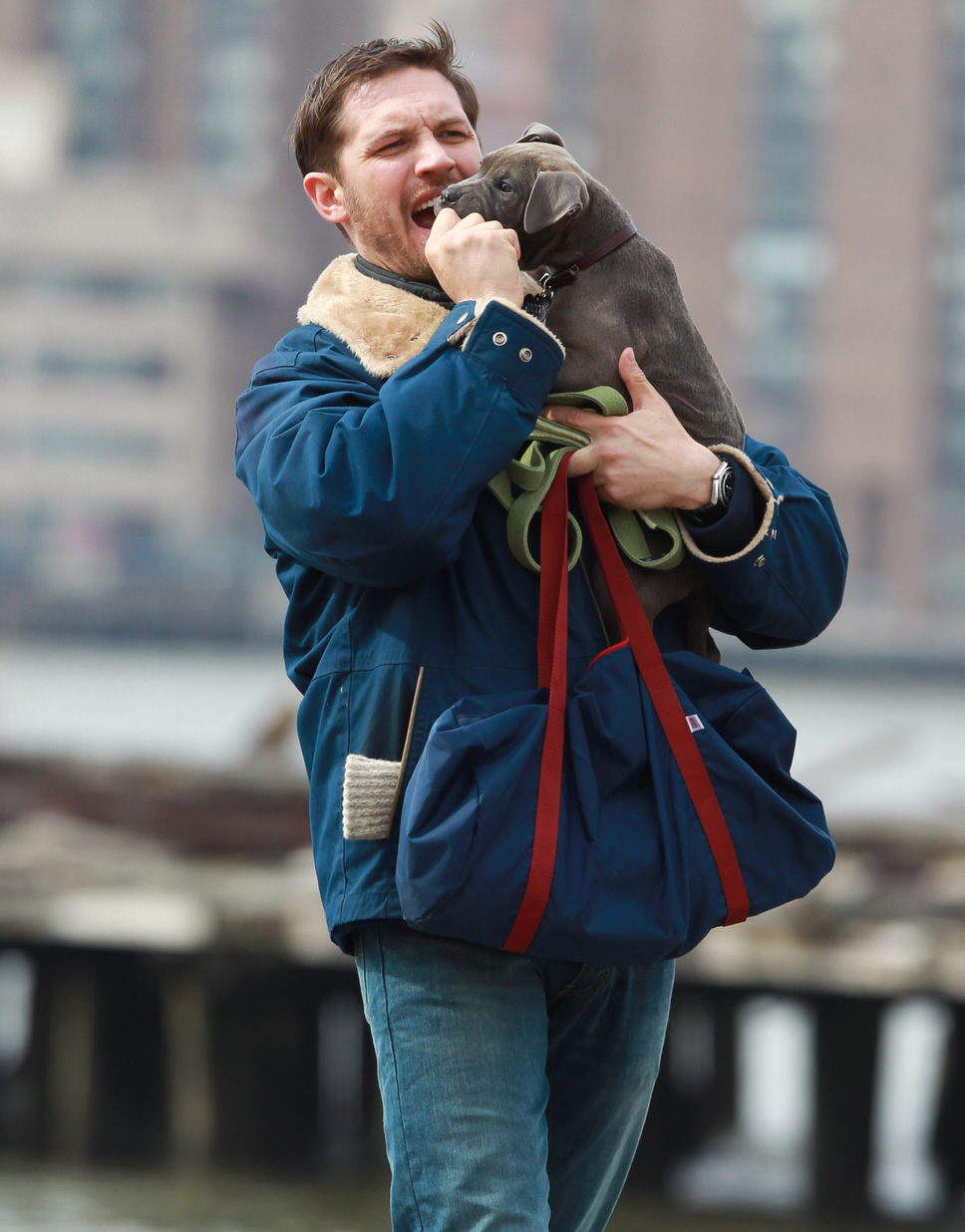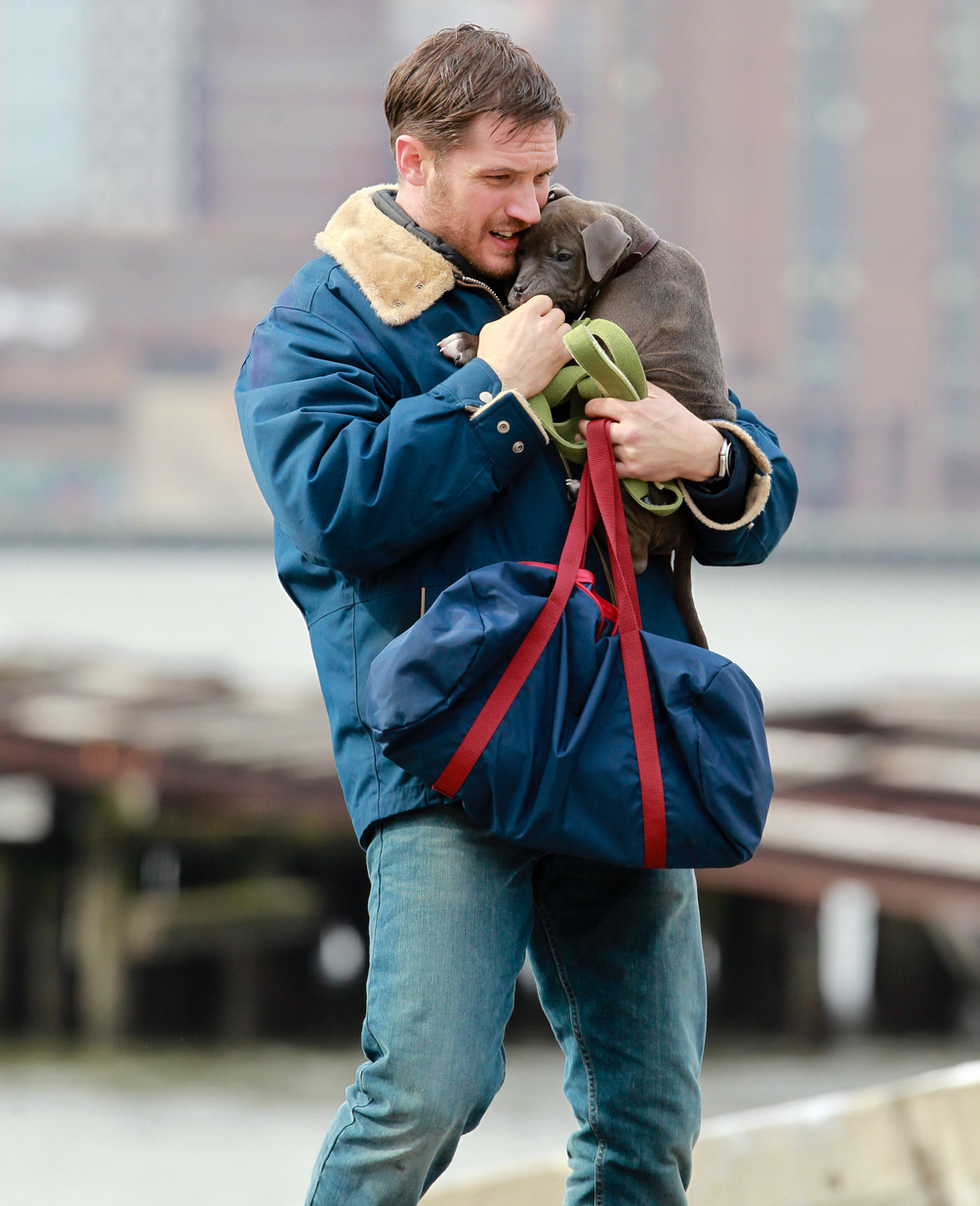 Photos courtesy of Pacific Coast News, WENN.