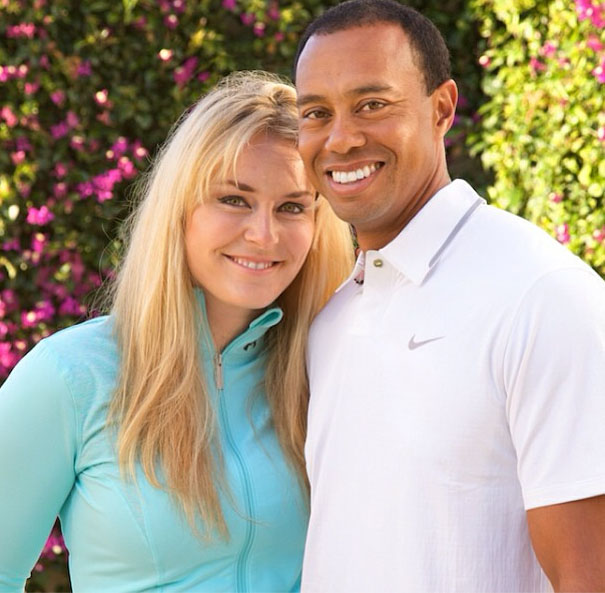 Yesterday I was having lunch in a sports bar where the golf channel was on. I don't normally watch golf is what I'm saying, and I noticed that Tiger Woods had won something, he was number one in the world again, and everyone was talking about him. It turns out that he'd won the Arnold Palmer Invitational yesterday and regained his number one title, snatching it away (temporarily probably) from beloved Irish golfer Rory McIlroy. (My uncle, a big golf fan, was just telling me how awesome and down to earth Rory is compared to Tiger too.)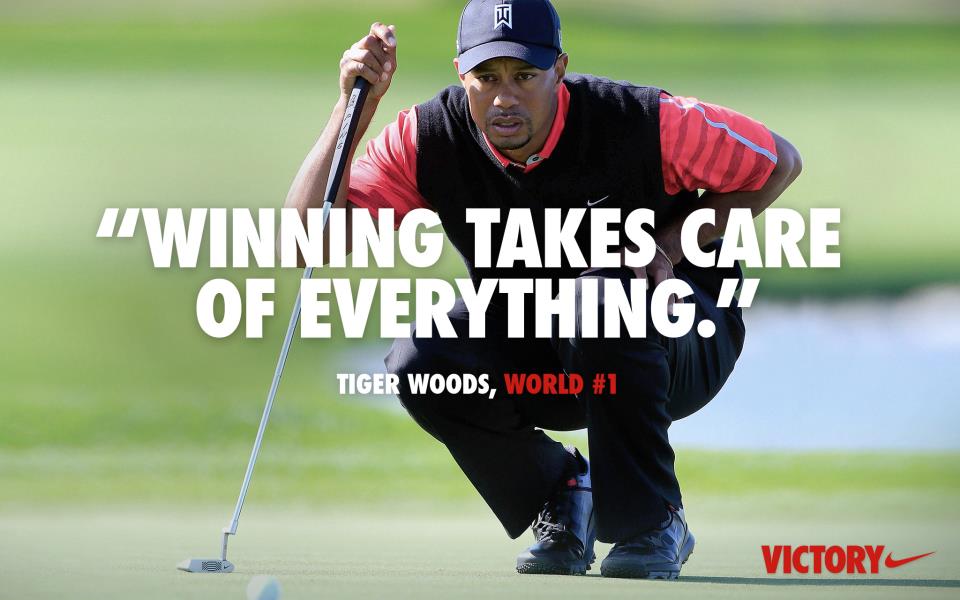 So what does Tiger do now that he's on top is and is earning back the support of the press and the fans? He posts a gloating message on Facebook. To be fair, Tiger's sponsor Nike put this message on Facebook not Tiger specifically, but you can bet that if he didn't come up with the message himself he at least co-signed it. It's attributed to him. After all, this dude just posted some glamour shots with his new girlfriend, Lindsey Vonn, right after reconciliation talks failed with his ex wife. Tiger is a gloating gloater and he'll tell you about his success on and off the green.
It's been three and a half years since Tiger's amazing scandal, the scandal to end all scandals. He probably feels as if he's been through hell and back in order to regain the multi-millions and adoration he once took for granted. My question is, has he earned this moment of gloating or should he and Nike STFU? This just makes me dislike Nike.
Maybe it's a dude thing, maybe bragging is how they do it, especially in sports, and I don't get it. To me it just looks arrogant. He could have sat back and enjoyed his success but instead he's all "SEE?!!" We see Tiger, he hasn't changed he's just able to play golf again. The hookers and party girls are waiting in the wings again, rinse and repeat. Winning doesn't "take care" of some things, it doesn't bring his reputation back, it just makes the money and access flow again, and he's going to have to work even harder to resist old patterns.
Oh and Lindsey Vonn tweeted this with 13 exclamation points. Lucky 13?
Number 1 !!!!!!!!!!!!!

— lindsey vonn (@lindseyvonn) March 25, 2013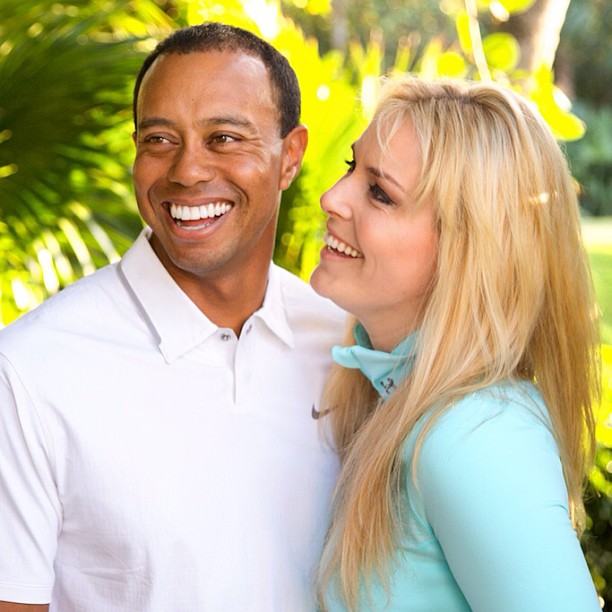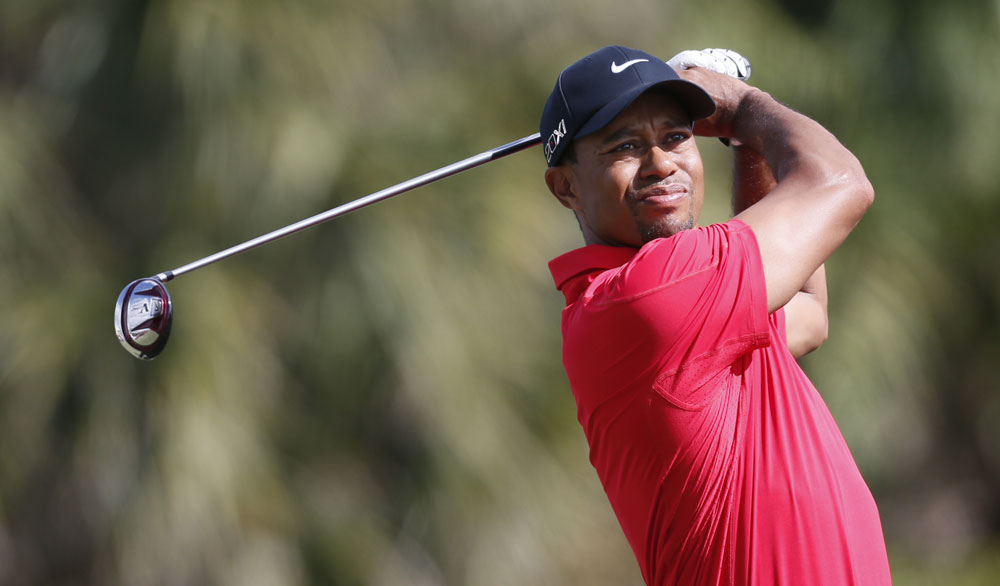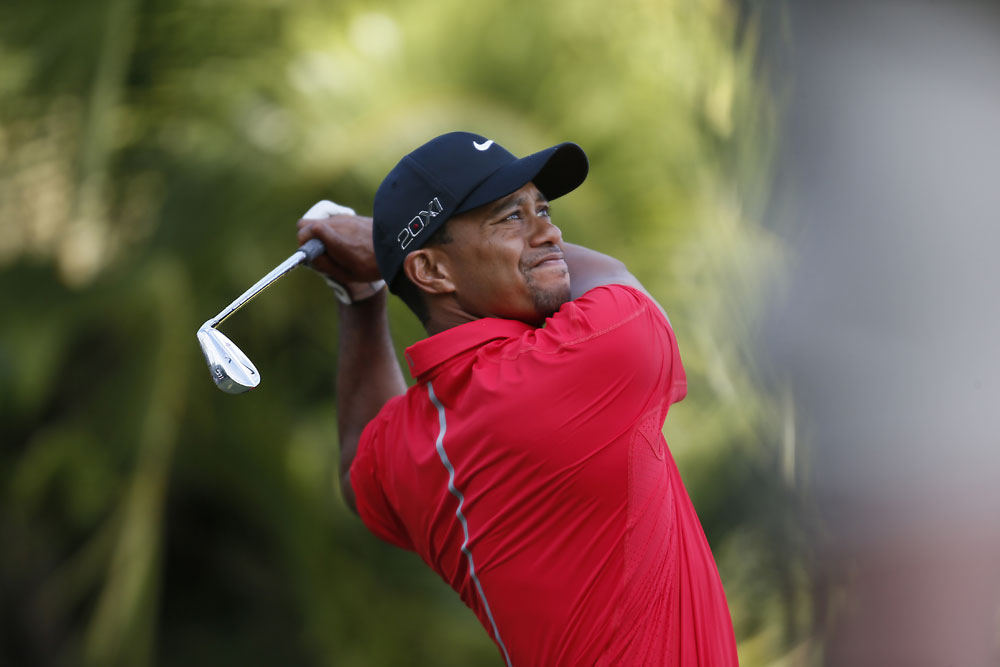 Golf candids credit: WENN. Other photos via Facebook