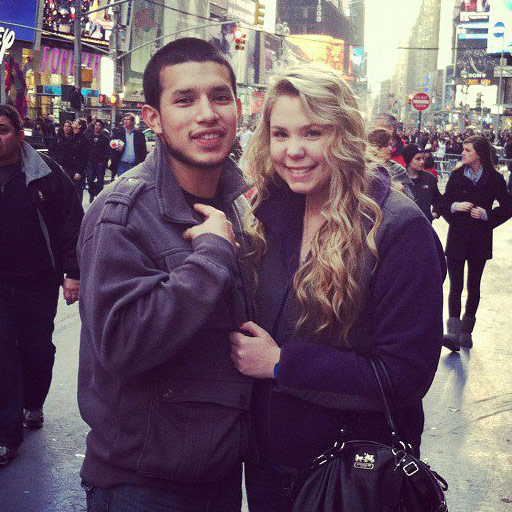 I don't pay as much attention to the Teen Mom 2 cast as I do to the original Teen Moms. I watched the first couple of seasons of Teen Mom, got too invested in the girls and ended up disappointed in everyone except Catelynn, the only Teen Mom who gave her baby up for adoption. (Maci also seemed to have it together, but I didn't get why she got so hung up over her dolt of a boyfriend, Kyle. He was so dumb!)
None of the original Teen Moms have had second pregnancies after they shot to fame, which is surprising, but one castmember from Teen Mom 2, Leah Messer (now Calvert), welcomed her third baby last month. (Leah also has two year-old twin daughters.) We've also heard rumblings from Teen Mom 2′s Jenelle Evans about an alleged pregnancy and miscarriage with her felon husband, although Jenelle has bipolar disorder and is generally off the rails. Many people suspected she staged all that for publicity. (There are rumors that Teen Mom 2 could be canceled due to how Jenelle has become a major liability.)
Reports claim that Teen Mom 2′s Kailyn Lowry is pregnant with her second baby at the ripe old age of 21. She's expecting with her husband of about six months, Javi Marroquin. She also has a three year-old son with an ex boyfriend:
Kailyn Lowry is ready for baby No. 2! The Teen Mom 2 star is expecting her first child with husband Javi Marroquin, multiple sources confirm to Us Weekly.

"Kail is pregnant," a source confirms to Us.

Lowry, 21, tied the knot with the U.S. airman back in September after a year of dating. The MTV starlet is already mom to son Isaac, 3, with ex-boyfriend Jo Rivera.

"They are overjoyed to give Isaac a sibling," a second insider tells Us. "Kail is thrilled!"

Lowry, who recently revealed she has been diagnosed with bipolar disorder, is planning a second, larger wedding celebration with her husband in the future. But the Teen Mom 2 star announced on March 12 that they decided to postpone the party until 2014.

"Looks like we'll be pushing the wedding back an entire year," she tweeted. "Just not in our budget this year like we planned. Taxes."

Lowry has yet to comment on her second pregnancy, but tweeted Tuesday, March 26 that she's "just happy."
I just spent some time looking through Kailyn's twitter account. Compared to Jenelle Evans especially, Kailyn seems pretty normal and "nice" judging from what she tweets. A couple of months ago, Kailyn did an interview with Starcasm in which she revealed that she has bipolar disorder and takes medication for it. I worry that she won't be able to continue her prescription when she's pregnant. Also, if she can't afford a big wedding now how is she going to afford to have a baby? I guess it's not such a big expenditure at once, and these girls do make way more money than they're allowed to disclose.
As I've said in the past, this show gives these young women a real incentive to have additional babies, and drama, to create story lines. Given how much turbulence they already have in their lives, it's hard to know what's real and what's being played up for the cameras. Congratulations to Kailyn and Javi, and I hope their baby is happy and healthy. They look like a sweet couple, they just seem so young to me, especially to be having kids, but that ship has already sailed.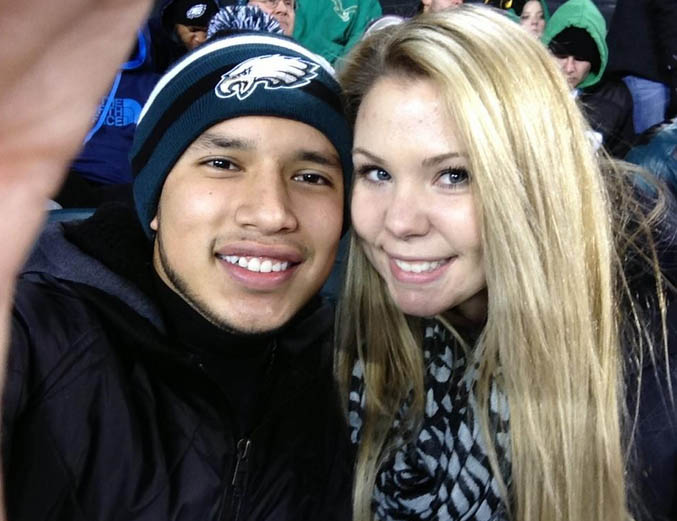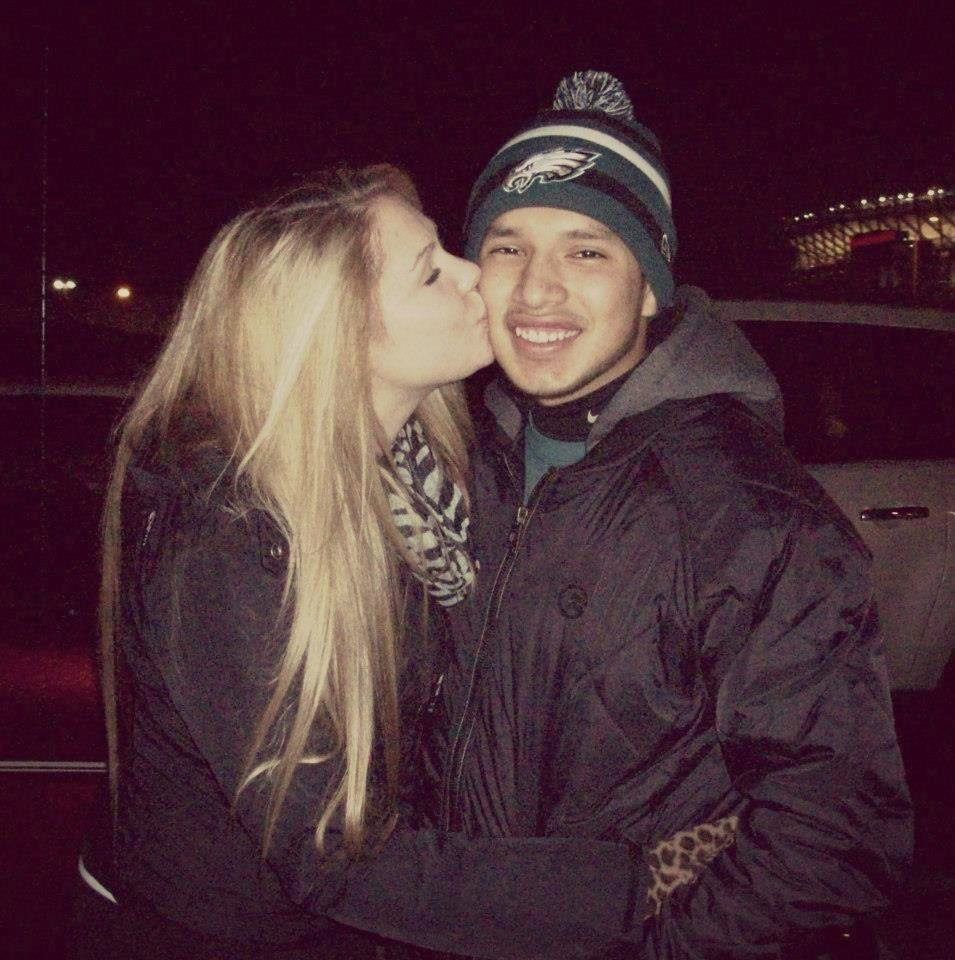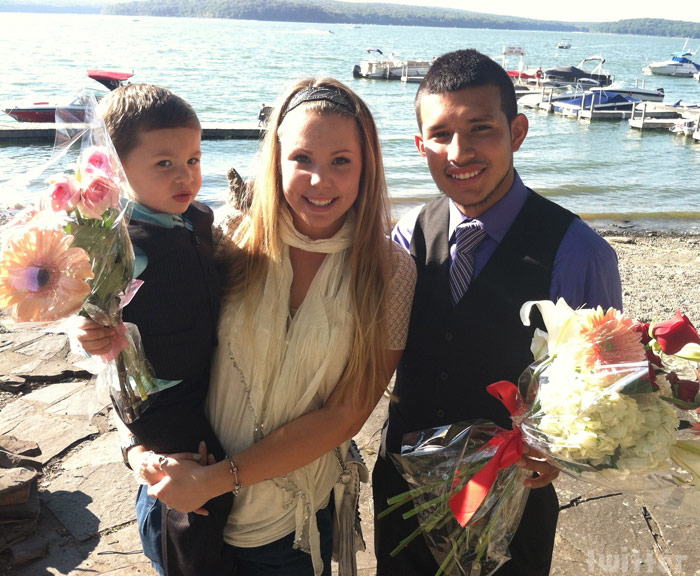 Photos via Starcasm, Twitter