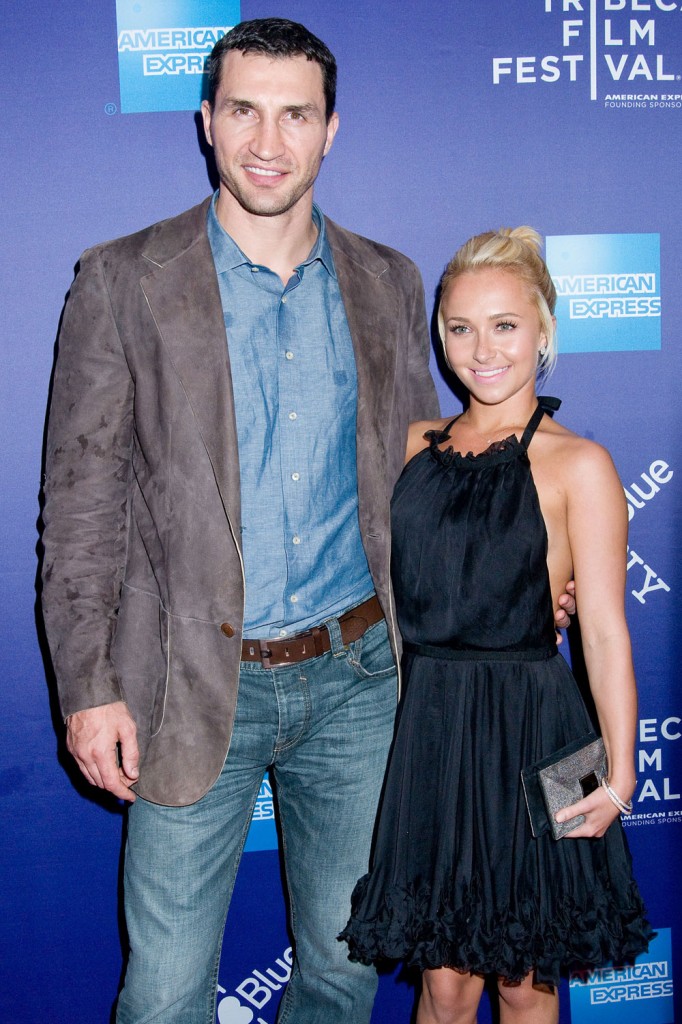 Just yesterday we saw some photos of Hayden Panettiere and her on-again hulk of a lover, boxing great Wladimir Klitschko, looking loved up courtside. I was a little giddy about their reconciliation because I'm a big fan-girl of Wladimir's and they looked really cute together. You could see how into each other they are. Now there's news that they're engaged, which doesn't sound like the worst idea but gives me some pause. They just got back together in January of this year and they're engaged already?
Hayden Panettiere and boxer Wladimir Klitschko are going the distance during round 2! The Nashville star, who reconciled with her Ukrainian boyfriend in January, is now planning their wedding, a source tells Us Weekly.
"Very few people know, and she isn't wearing her ring publicly yet," adds the friend of the duo, who first parted ways in May 2011 after two years of dating.

Since getting back together, the actress, 23, and the athlete, 37, have refused to confirm their relationship. (Despite multiple PDA-packed outings — including a cuddly March 24 courtside appearance at a Miami Heat game — Panettiere said they were "just good buddies" in mid-January).

Privately, however, the 5-foot-2 knockout and the 6-foot-6 heavyweight champ are eager to legalize their match. Says the source, "Looks like a summer wedding!"
I think Hayden is pushing these stories and that Wladimir values his privacy somewhat. They did break up the last time right after she humble-bragged on the Ellen show about their sex life, and I don't think that was a coincidence. So this story from an unnamed source probably comes from her camp. It's US Weekly after all.
I don't hate this idea that they're engaged, but I hope they wait to get married and aren't going to rush into it this summer. Hayden broke up with her last boyfriend, football player Scotty McNight, in December. Then she got back together with Wladimir in January. (They were together from about 2009 – 2011 the first time.) She doesn't waste time. She's only 23, I don't think she she marry this one. I learned during my dating life that you break up with someone for a reason and that the old problems will resurface again if you get back together. Plus I'm confusing her a little with her Nashville character. Remember what happened when Juliette Barnes got married?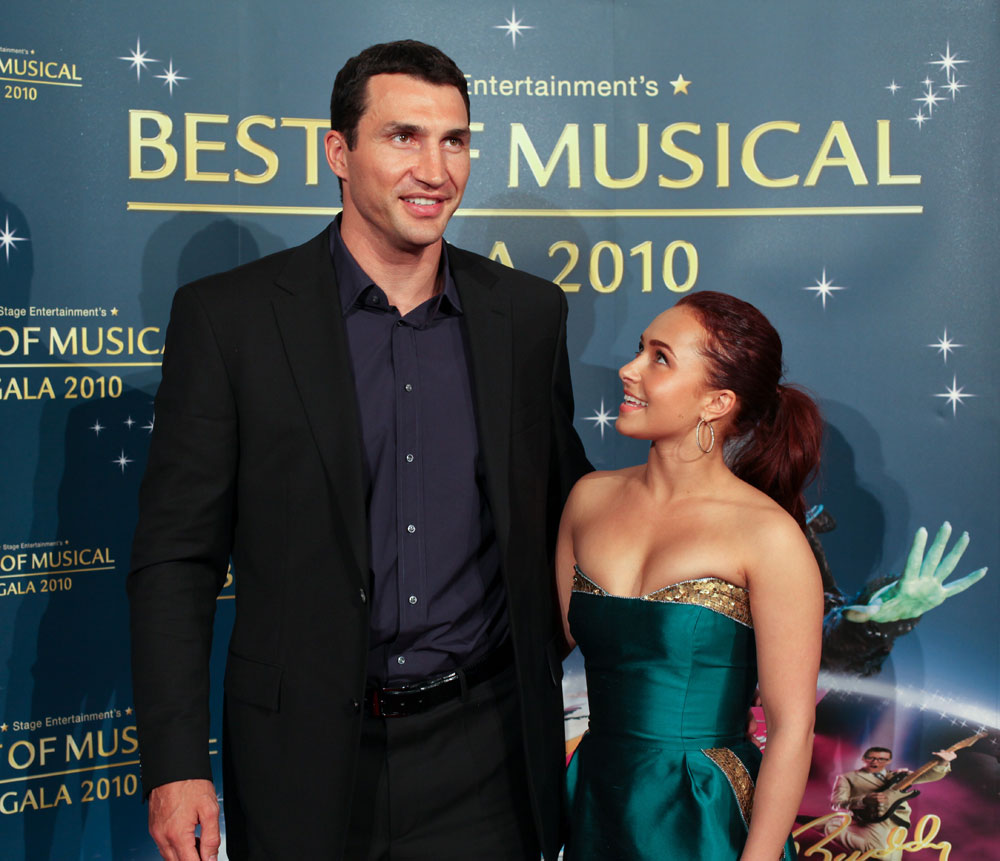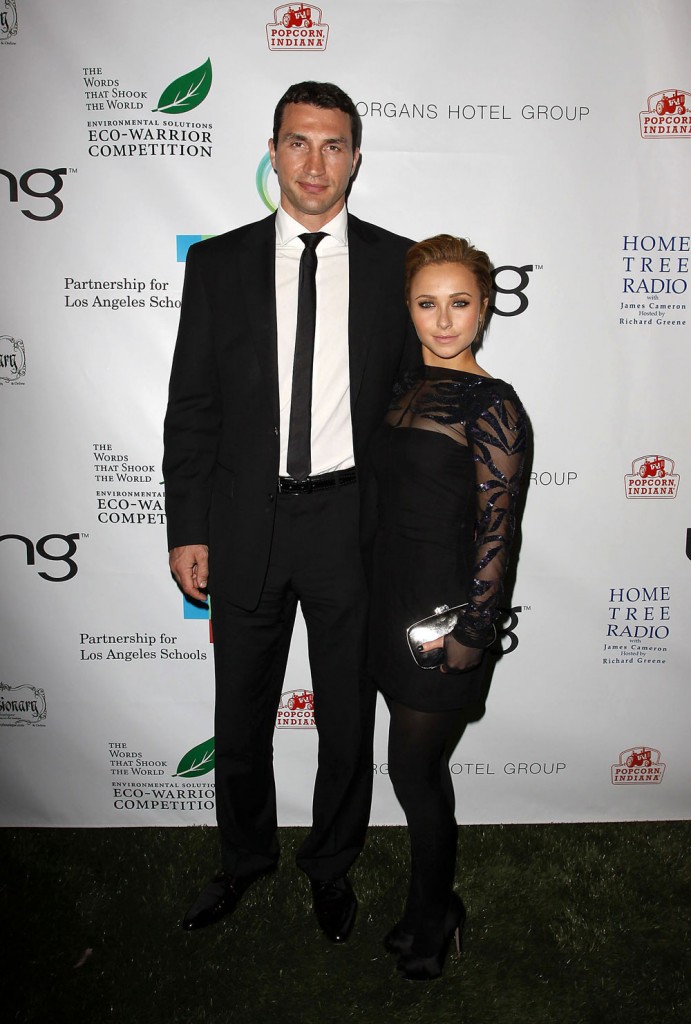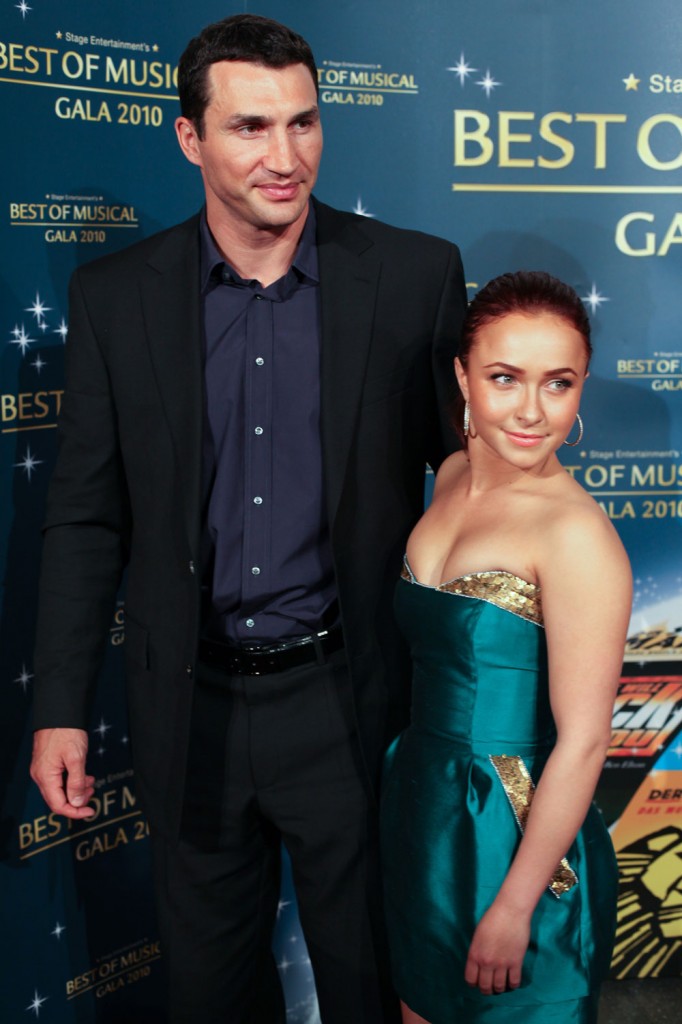 These photos are from 2010 and 2011. Credit: WENN.com