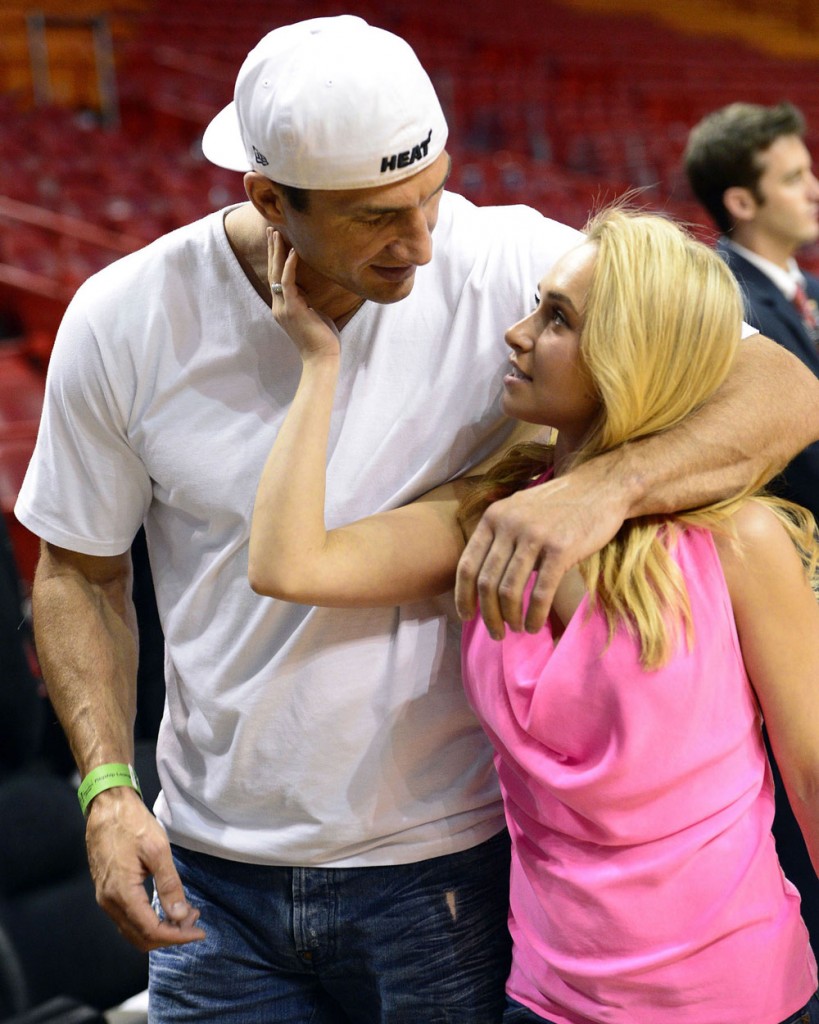 These are photos of on-again couple, Hayden Panettiere, 23, and her huge boxing champ on-again boyfriend, Wladimir Klitschko, 37, at a Miami Heat game over the weekend. I know that other people don't share my obsession with this guy, that's fine, more for me, but if you ever lived in Germany you would understand. Wladimir and his brother, Vitali, are huge celebrities in Germany, and they're practically national heroes. They're Ukranian heavyweight boxers who grew up in Germany. Wladimir holds a bunch of heavyweight titles while Vitali holds the WBC title. (They vowed to their mom that they would never fight each other, a promise they've kept throughout their careers.) The brothers are not dumb jocks by any means, they both speak several languages, and both have doctorates in sports science. Oh and they're involved in charity of course and both do work for UNESCO. Only Wladimir is single, Vitali has been married since 1996. So Wladimir is a catch.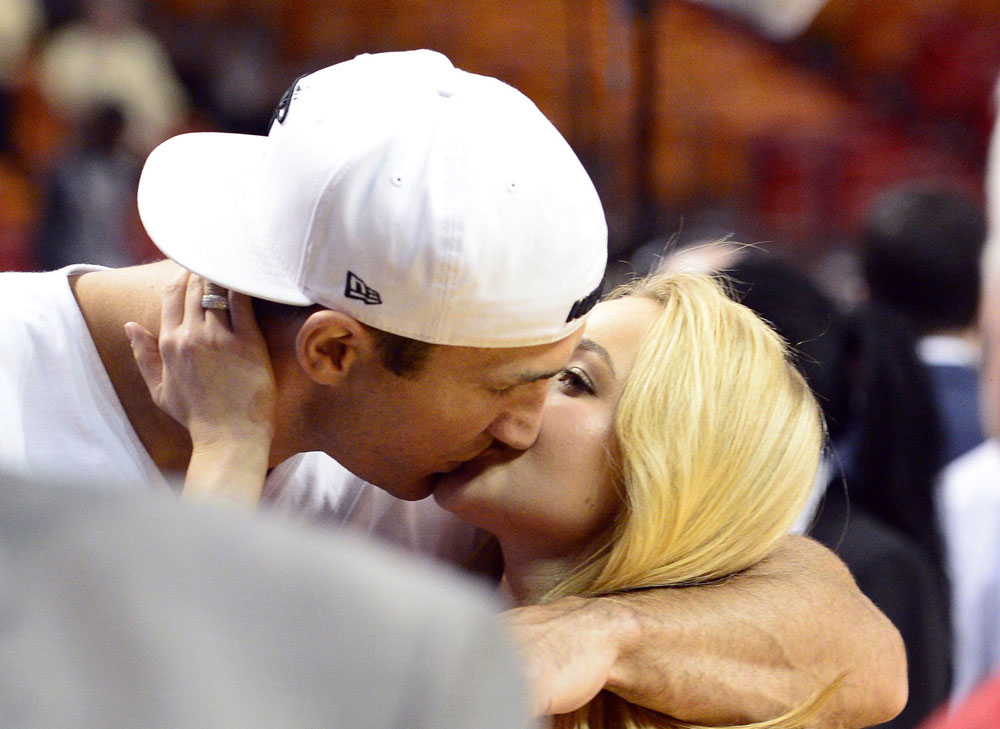 I'm overselling this, but you get my point! Hayden and this gorgeous specimen broke up in May, 2011 after about two years of dating and I was like "good" because I didn't like her at that point. Then she downgraded to football player Mark Sanchez, and after that she majorly downgraded to football player Scotty McNight, but they broke up in December of last year.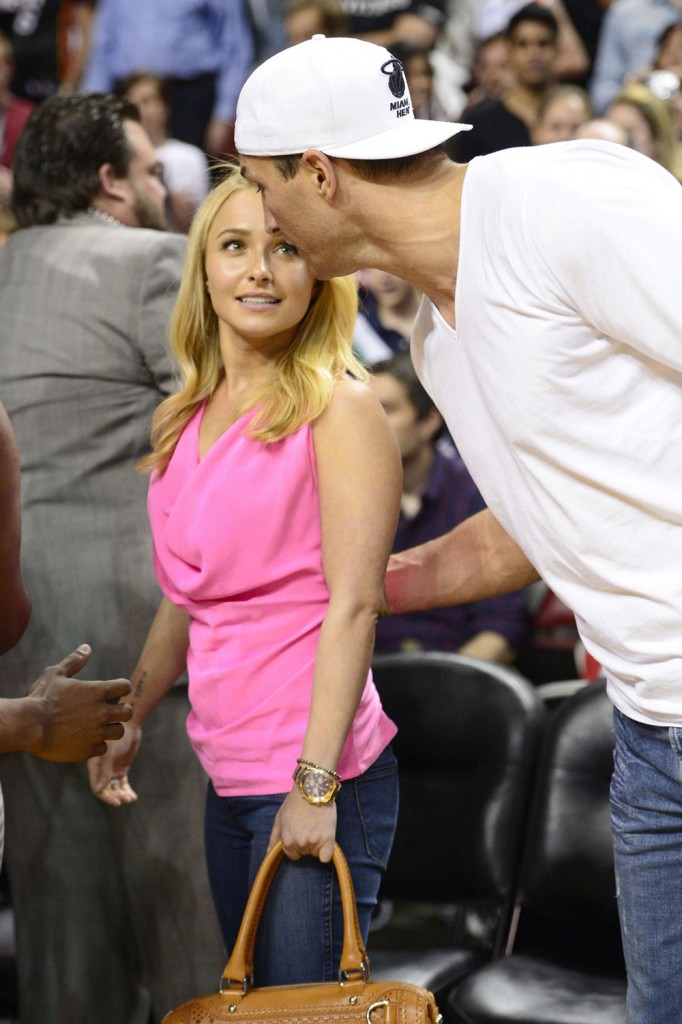 Anyway these two have been back together since about January, and I picture Hayden texting Wladimir after her last split and the two of them rekindling their romance. Unlike the last time they were together, I kind of like her now. I watch "Nashville" and she's a decent little actress. (The show comes back tomorrow night, yay!) I say "little" because she's just 5'2″ tall while Wladimir is 6'6″!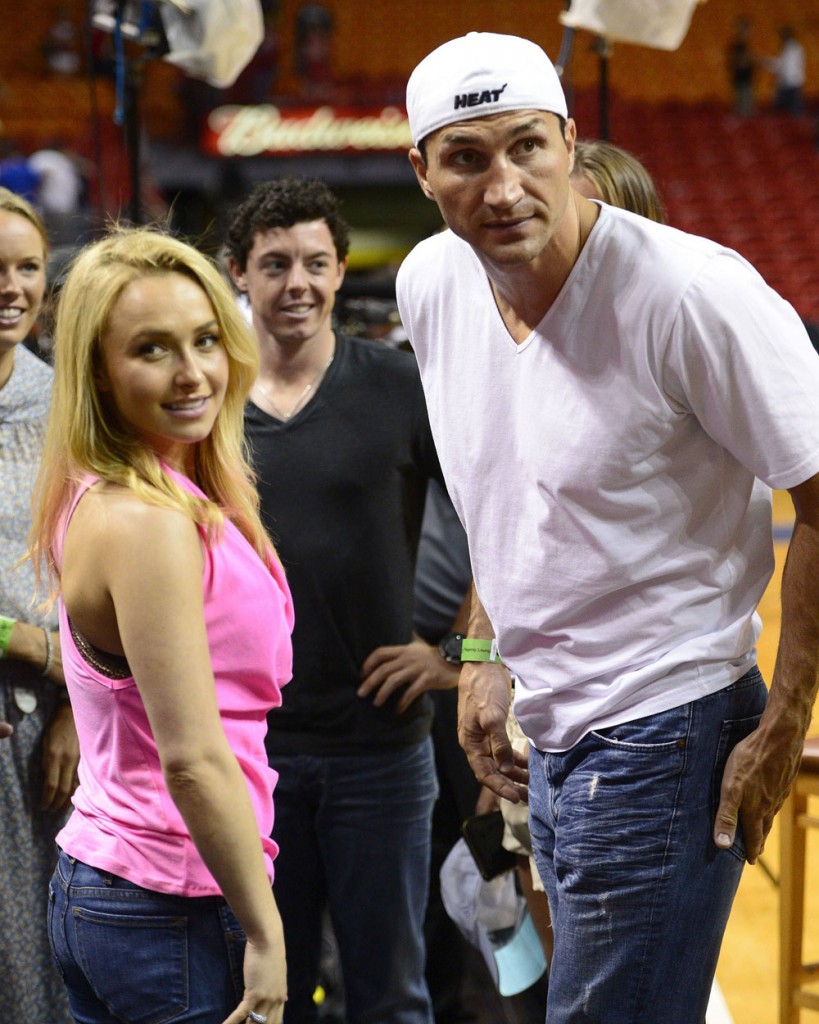 I want them to have babies together, but how would that work? It's like when a Great Dane and a Chihuahua breed. If you're interested in the mechanics of their sex life, Hayden has some words for you, which she dropped right before she split up with Wladimir the first time. She's not going to make that mistake again, the lucky bitch. I can't hate her though, they're cute together. (Disregard his stupid backwards cap, don't judge him on that! These photos do not do him justice.) Also, she's wearing his watch, I kind of love that.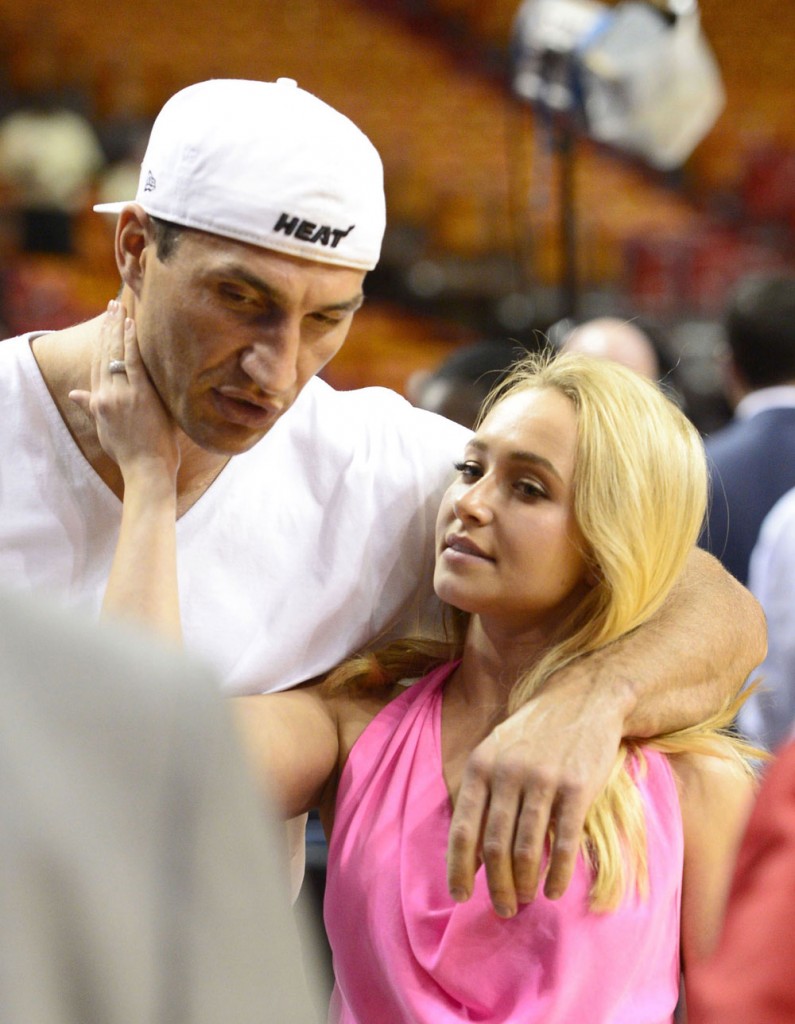 Photo credit: FameFlynet