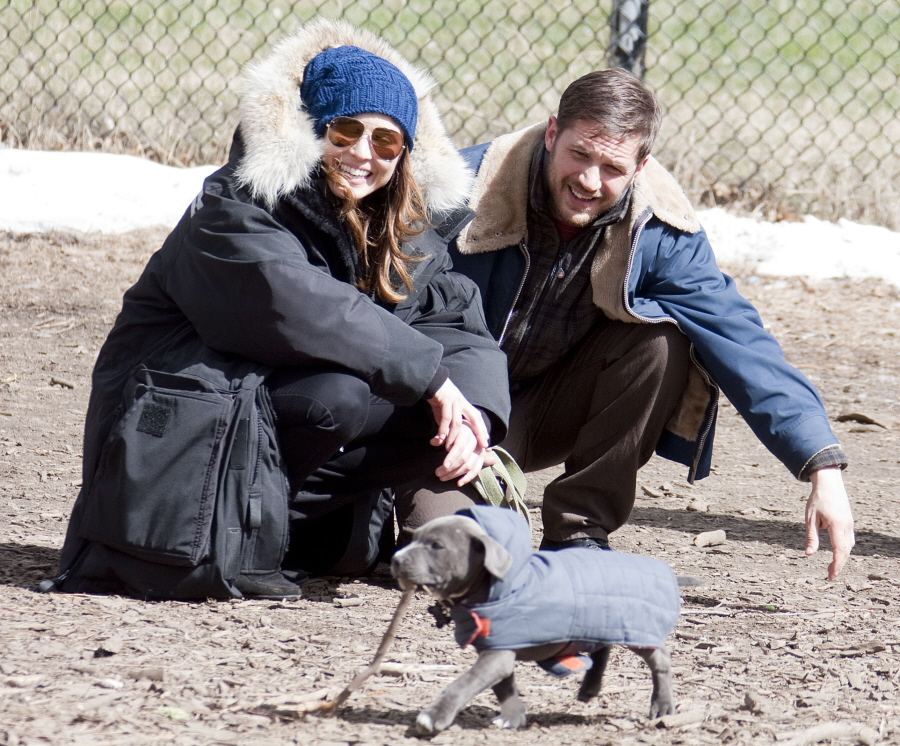 Here are some gorgeous new photos of Tom Hardy, Noomi Rapace and that pit bull puppy on the set of Animal Rescue yesterday in New York. We've previously covered Tom Hardy and the puppy here and here. For this lovely candid photo shoot, Noomi got more involved with the puppy and it's still really adorable. This puppy is a star!!
I do wonder if there's a puppy-handler/trainer on set or if the production basically adopted a puppy and the puppy is a natural actor. I love that the puppy has a little vest too! And he's SO well-behaved – he's off his leash in most of these photos, and he stays by his mom and dad (Noomi and Tom). Also: check out the photo where the puppy has found a stick!!! Basically, what I'm getting from these pics is that Tom Hardy and Noomi Rapace should get married and officially adopt this dog.
By the way, People Magazine had a story about some girls who basically traveled to the set of Animal Rescue to stalk Tom Hardy, and they say he was super-nice to them and posed for photos and everything. I'm thinking about going to NY to stalk the dog.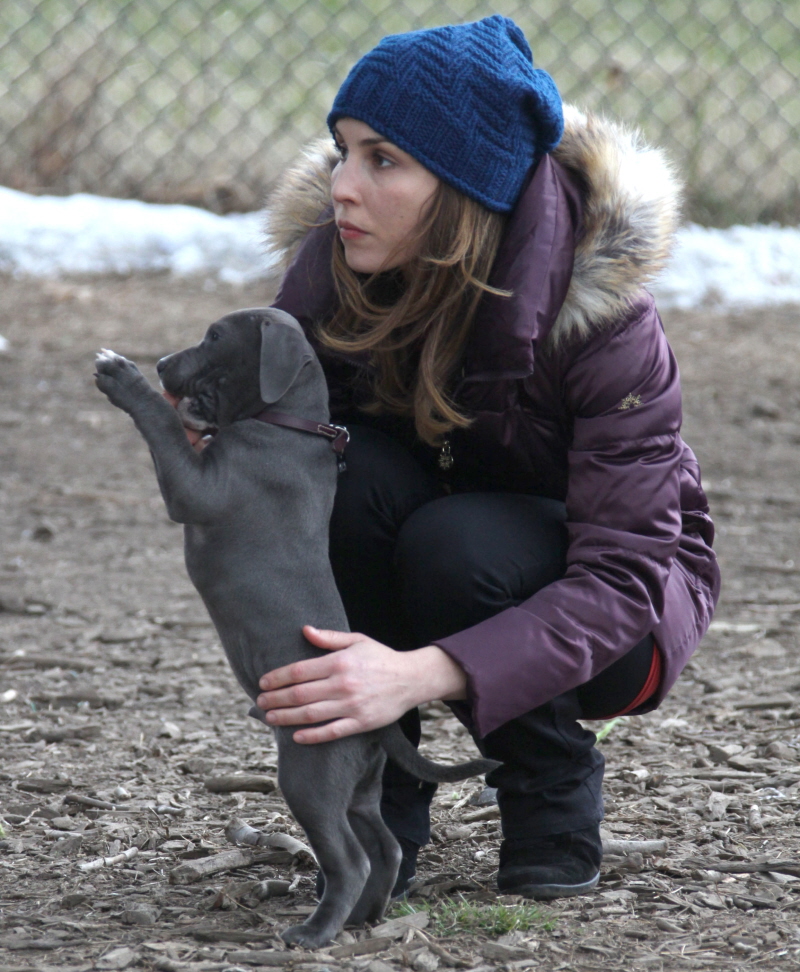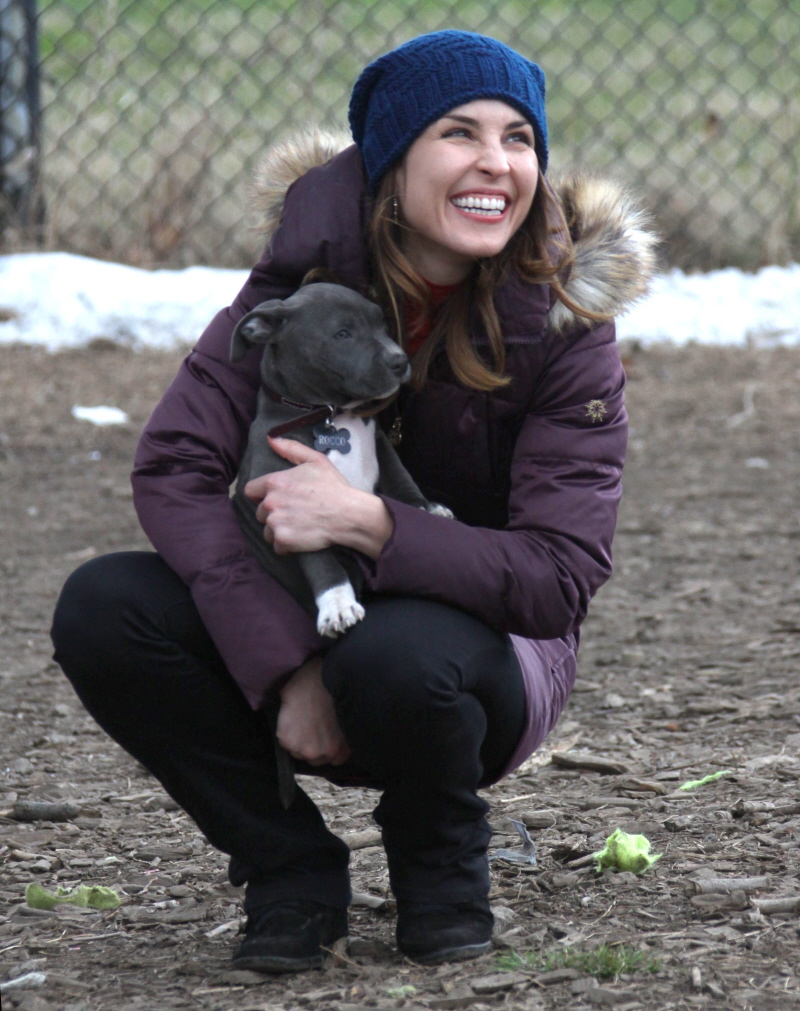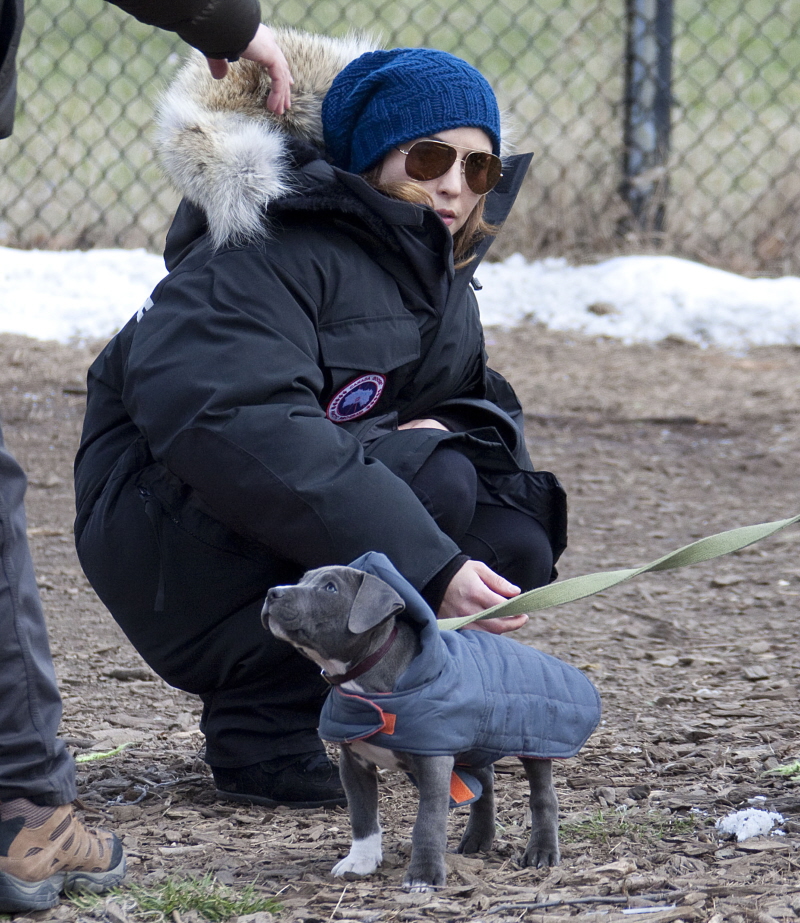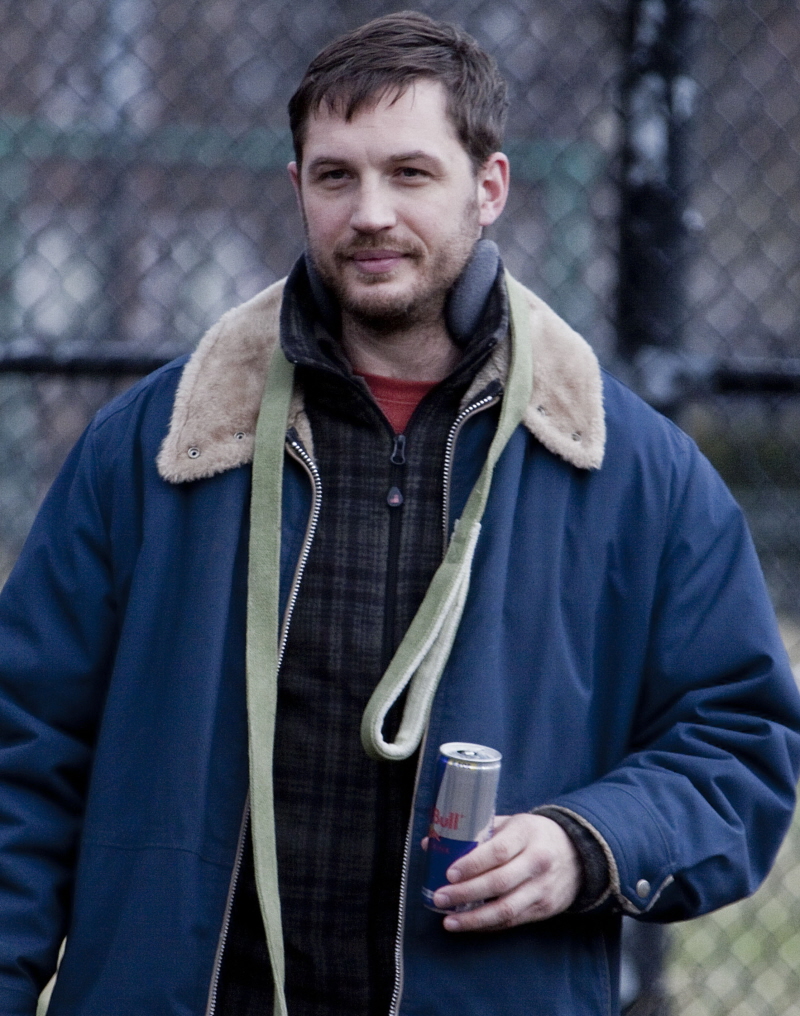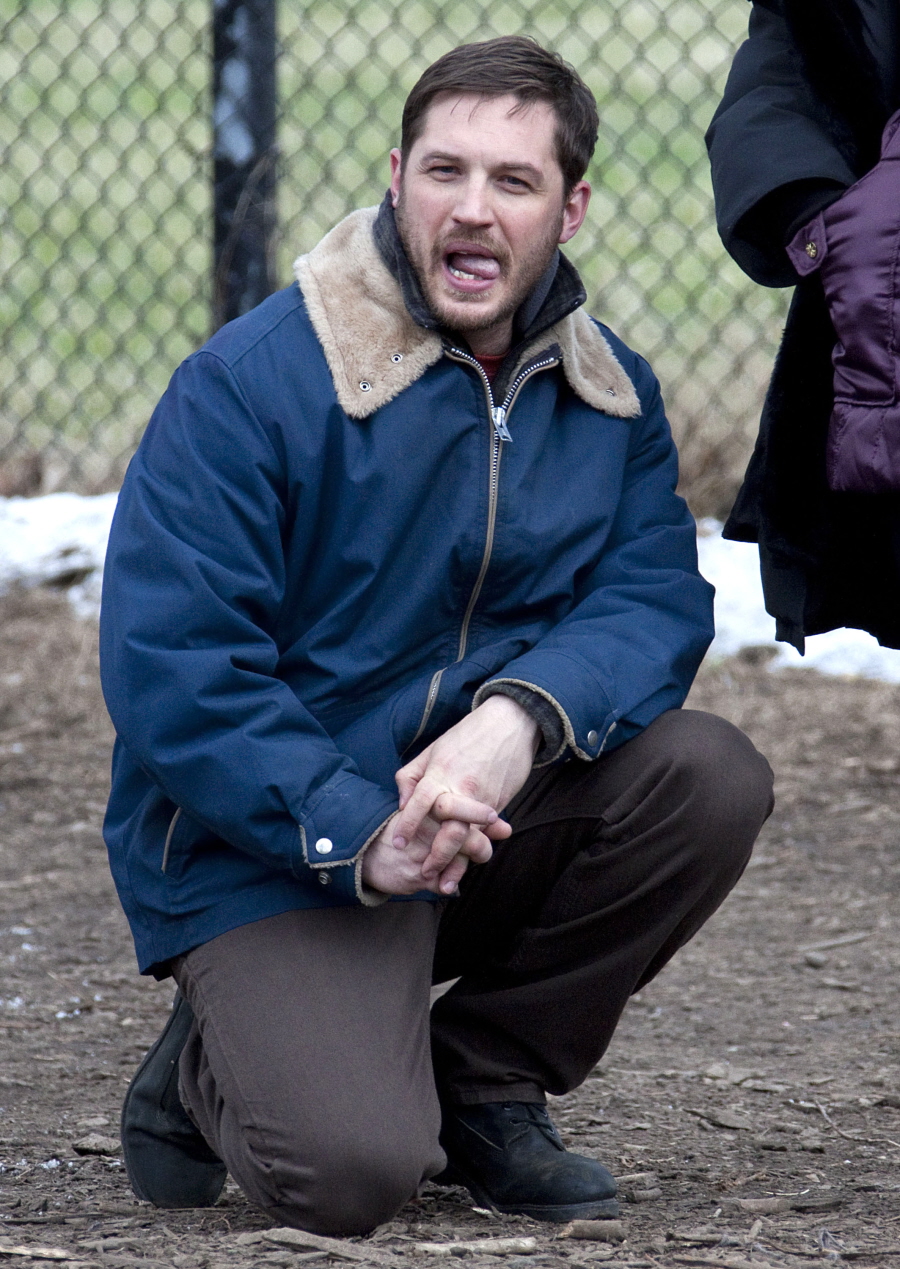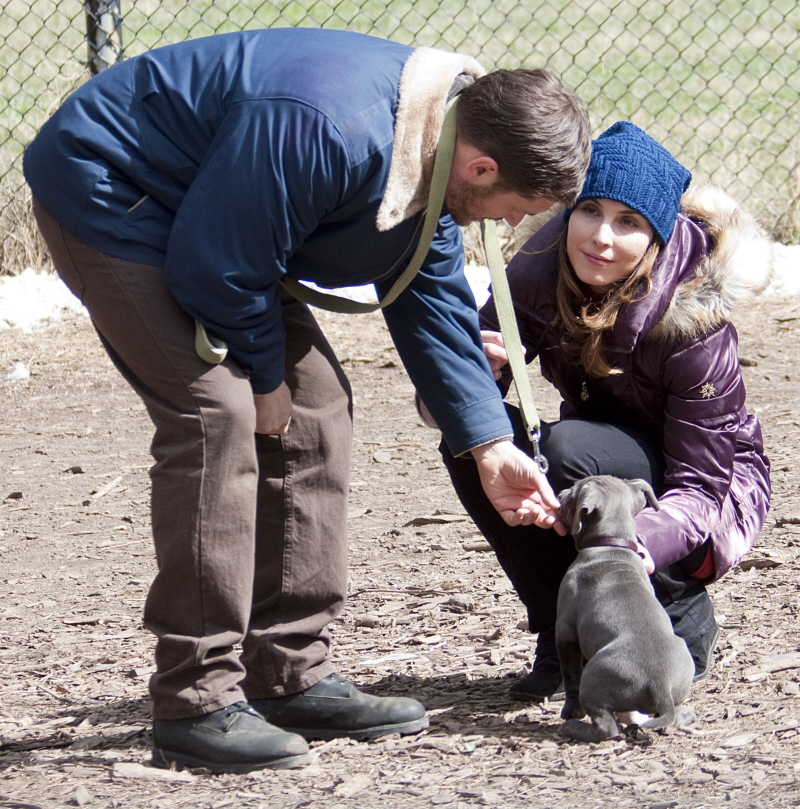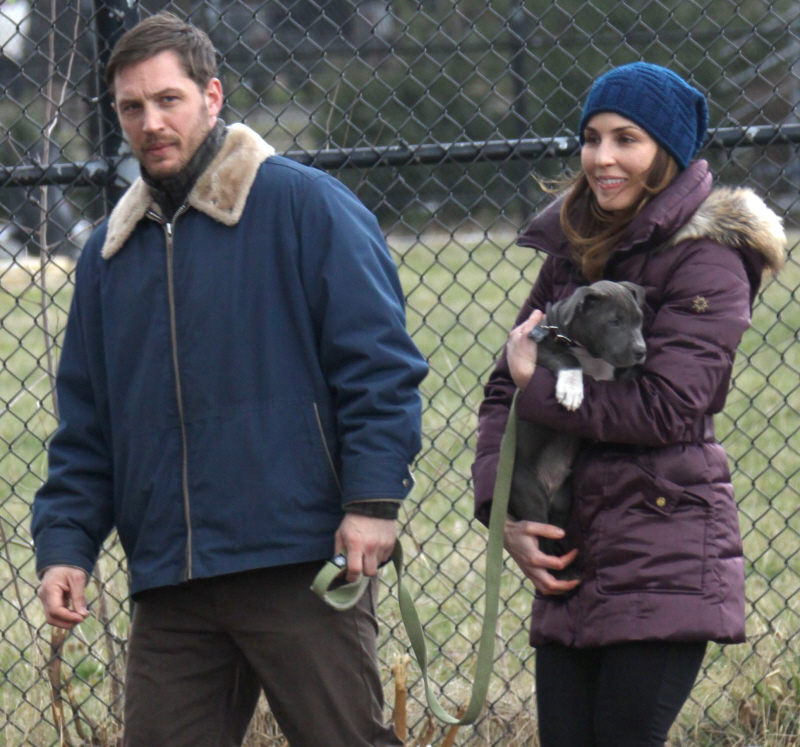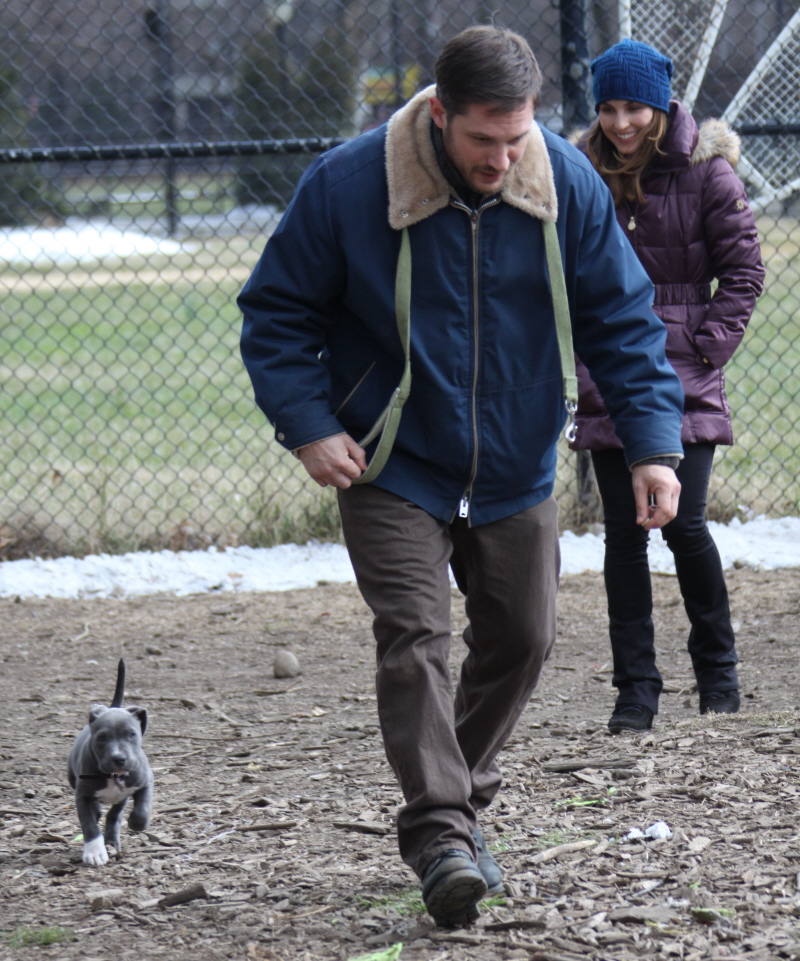 Photos courtesy of Fame/Flynet.