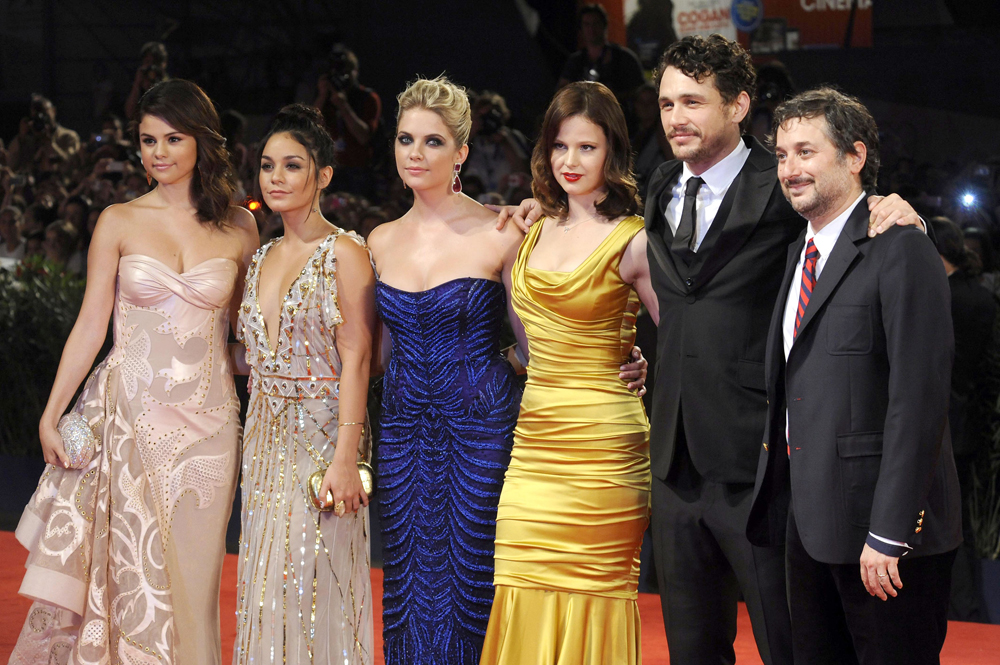 Warning! This story is a little bit disgusting but not in a conventional sense. Don't worry, you won't vomit or anything by reading it. Here's what happened: James "AAART" Franco visited the "Late Show with David Letterman" because Franco is still promoting both Oz the Great and Powerful and Spring Breakers, and Dave is a great interviewer regardless of the subject at hand. I mean, you all know how I feel about James Franco, but this story (surprisingly) isn't really about Franco.
Rather, Franco waltzed out to his interview, greeted Dave, and brought up the topic of Spring Breakers director Harmony Korine (Kids, Trash Humpers) to Dave, and then Franco inquired as to why his "good friend" had been banned from the show until infinity. Apparently, Franco had the wrong idea about the affair, and he harbored the impression that Korine was banned because he engaged in a throwdown with Meryl Streep. To Dave's credit, he totally called out this nonsense to Franco and corrected the tale. The true version? In the late 1990s, Korine was scheduled to appear on the same episode as Meryl Streep, but Dave found Korine in Meryl's dressing room. At the moment of discovery, Korine was rifling through Meryl's purse! In response, Dave kicked him out, and Korine was banned for the forseeable future. Here is the video apparance of Franco's relevant appearance on Letterman with details below the clip: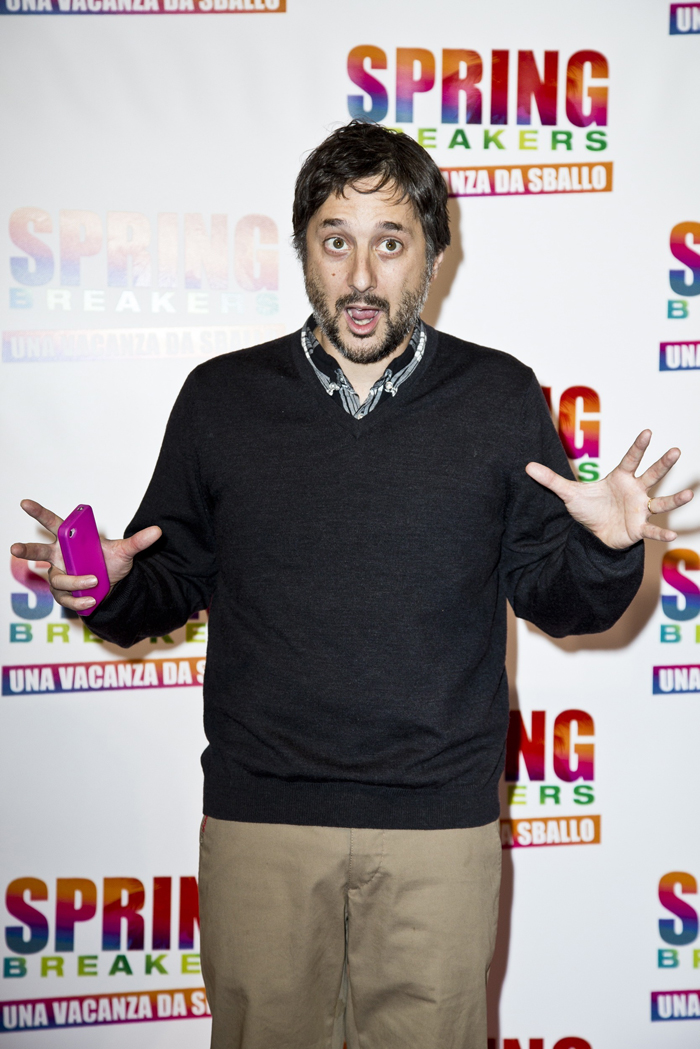 US talkshow host David Letterman has revealed he banned director Harmony Korine from The Late Show after finding him going through Meryl Streep's purse backstage.

Korine appeared on Letterman in the late 90s, a period during which he was using crack and heroin and which saw two of his homes burn down in mysterious circumstances. The film-maker, who looks set to have the biggest hit of his career with the comedy thriller Spring Breakers, is now clean.

Korine's friend, and the star of Spring Breakers, James Franco, appeared on Letterman on Monday night and asked the comic to finally reveal why the film-maker, whose trio of stumbling, half-cut appearances on The Late Show are legendary, had been asked not to return. The actor revealed his friend had told him he was banned for pushing Streep backstage, adding: "Harmony is a very sane guy now, a great artist and great person to work with, but I think he had a period where he was going a little off the rails, so maybe he was on something that night."

Letterman then revealed the true story behind the incident in public for the first time. "I went upstairs to greet Meryl Streep and welcome her to the show, and I knock on the door … and she was not in there," he said. "And I looked around, and she was not in there, and I found Harmony going through her purse. True story. And so I said: 'That's it, put her things back in her bag and then get out.'"

Letterman said he would now be happy to have the director, who completed rehab more than a decade ago, back on his show. Korine, who wrote the controversial film Kids for director Larry Clark at the age of 19, has described the period as a "crazy time" that he could not live through again. "I felt pretty debased and lost," he told the Guardian in 2008. "I became like a tramp. I wasn't delusional. I didn't think I was going to be OK. I thought: 'This might be the end.' I'd read enough books. I knew where this story ended. The story finishes itself."
[From Guardian]
I love Franco's reaction at the end of the clip when he realizes that his friend snowed him under as to the true reason why he got banned from Dave's show. Obviously, it's commendable that Korine managed to wrestle free from the depths of crack and heroin addiction, but still, don't lie to your friends and then subject them to finding out the truth on a late night talk show. Besides, who the hell messes with Meryl Streep without risking a universal blacklist? Harmony should just be thrilled that he managed to secure funding for his latest (bikini exploitation) movie.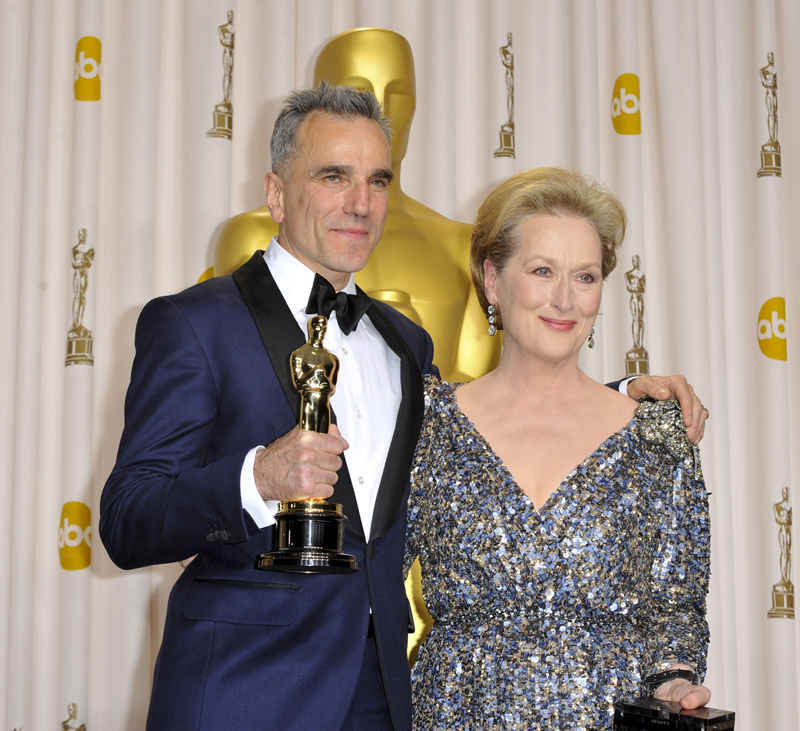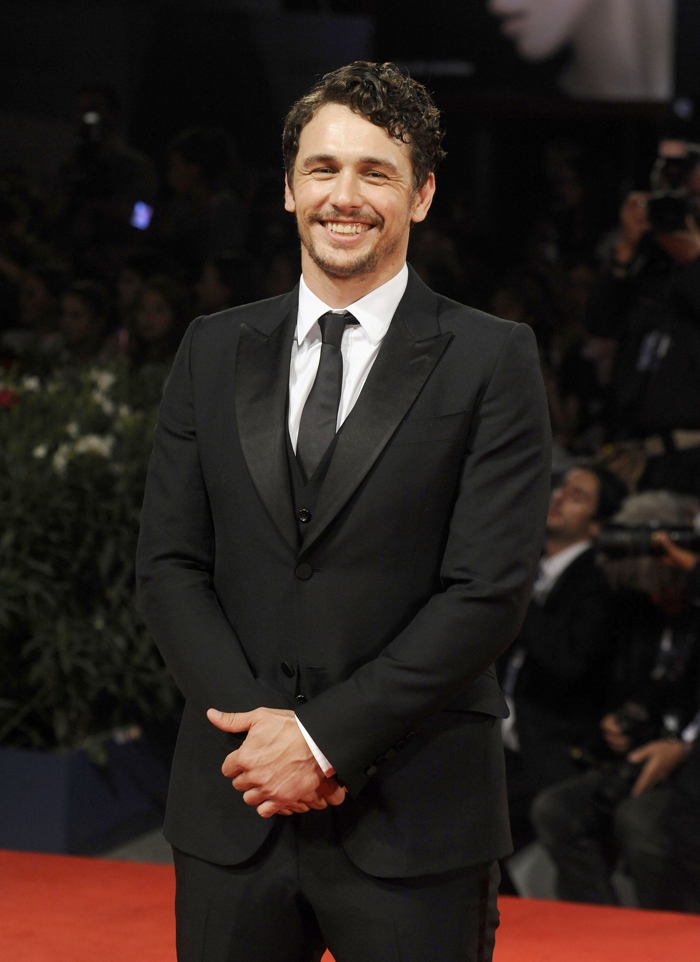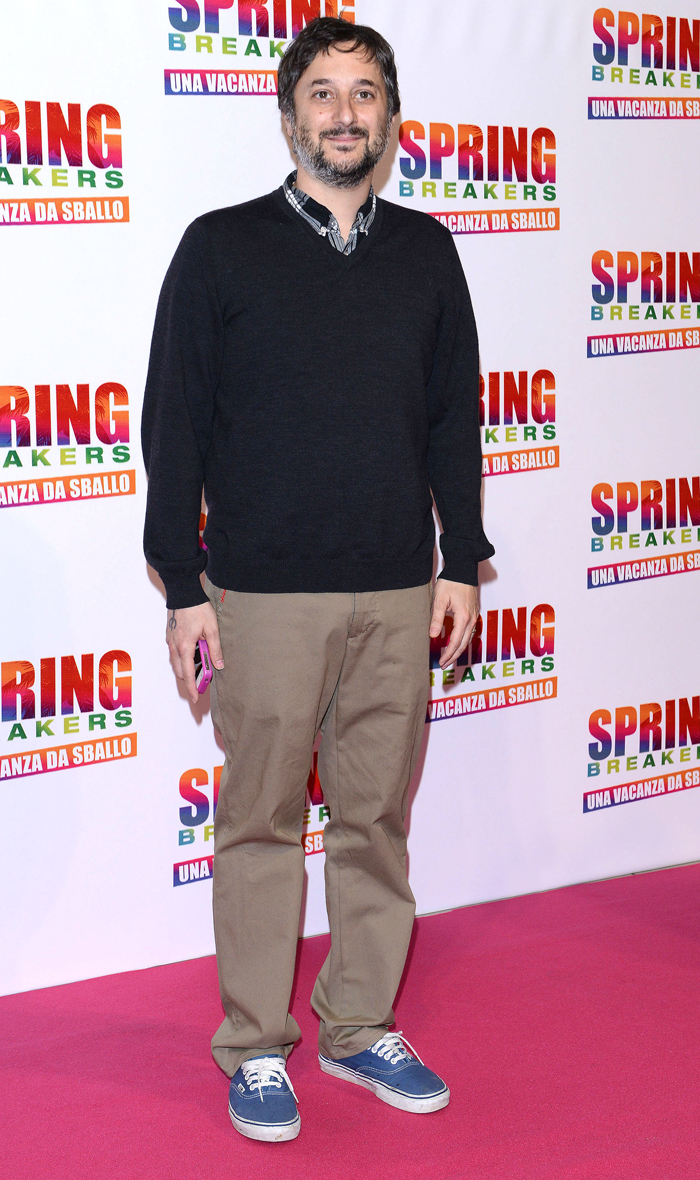 Photos courtesy of Fame/Flynet and WENN