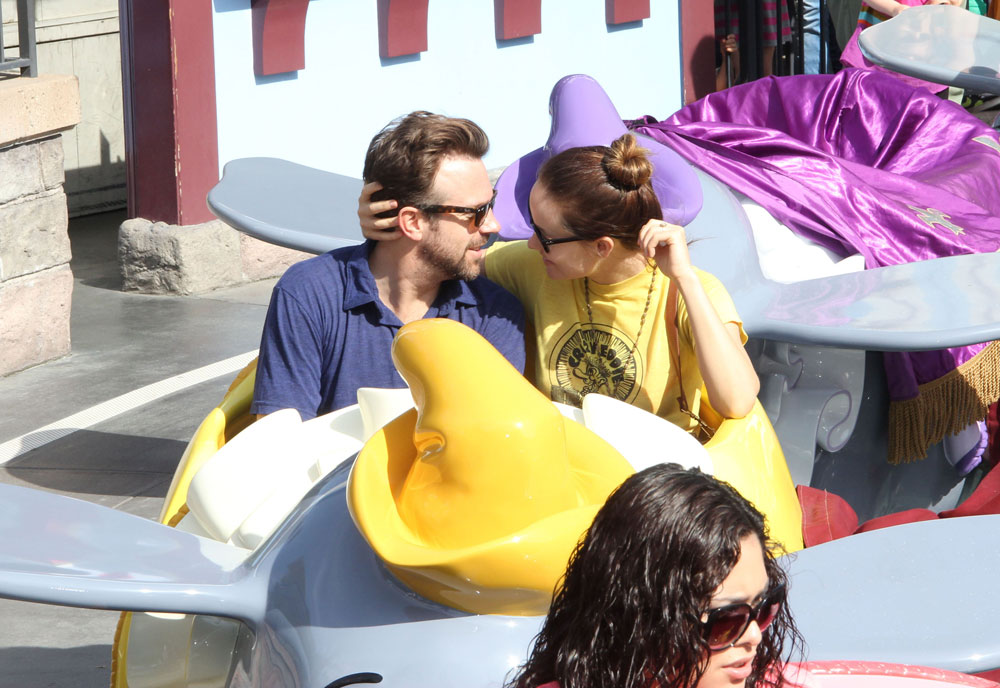 These are photos of Olivia Wilde and Jason Sudeikis looking very loved-up and touchy feely at Disneyland. Lainey covered these photos and she's not into couples going to Disneyland without kids, which I get. Like it can be a nightmare to go to these places with kids, it's not like a relaxing, romantic vacation for two in any way. But when you're knee deep in new love and totally smitten with each other, these tourist trap places can seem like heaven. Any place can seem like heaven when you have more endorphins flowing than after a good workout.
I will admit that I went to Disneyworld in Florida with a boyfriend in college. That was just ok, I wasn't that into the dude and it struck me as stupid to drive all the way down there just to go to a destination amusement park. That was his thing, though, he loved Disney. He was like Ryan Gosling in that way except not as suave or attractive. I went along with it. I haven't gone back since and my kid is getting to be the age where he would enjoy Disney. His grandmother is offering to take him and I might just let her do it without us.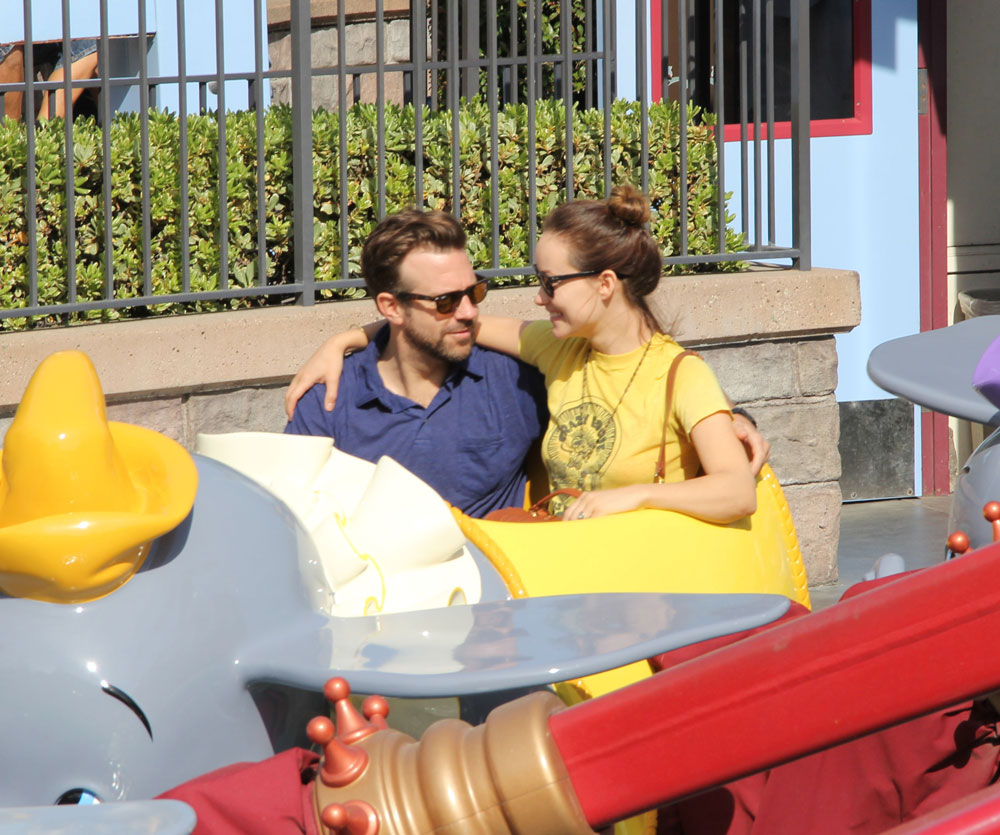 Right now I'm on vacation at a popular tourist place and we're working to avoid the more crowded options. It can be stressful when you're trying to take a family vacation. (The beach is beautiful though, even though it's cold here.) When you're with your sweetheart and the world looks amazing, fresh and full of possibilities it's not a hardship to wait in a stupid long line for a ride you'll soon forget. (Although I doubt these two had to wait in any lines.) It's kind of awesome to deal with the heat and the crowds and the overpriced fast food, because there's no place else in the entire world you'd rather be. That's the impression I get from these two. I may not really "like" them as individuals, but you can see how into each other they are, and it warms my cold little heart. Even if it's staged somewhat – ok it's staged for the paps, but still! They remind me of Hayden Panettiere and her hulk man, Wladimir, you can't fake hot love.
Look at them with their escorts at the park. They're definitely getting the VIP treatment. I would appreciate Disney a lot more if I had those kind of perks.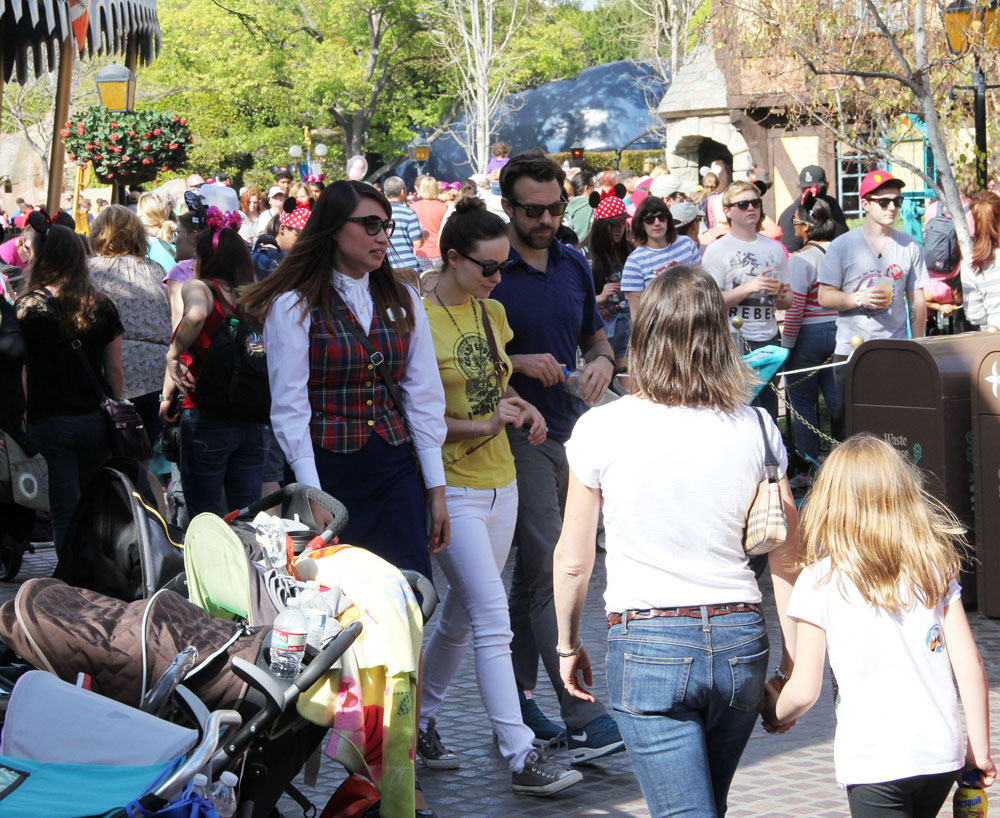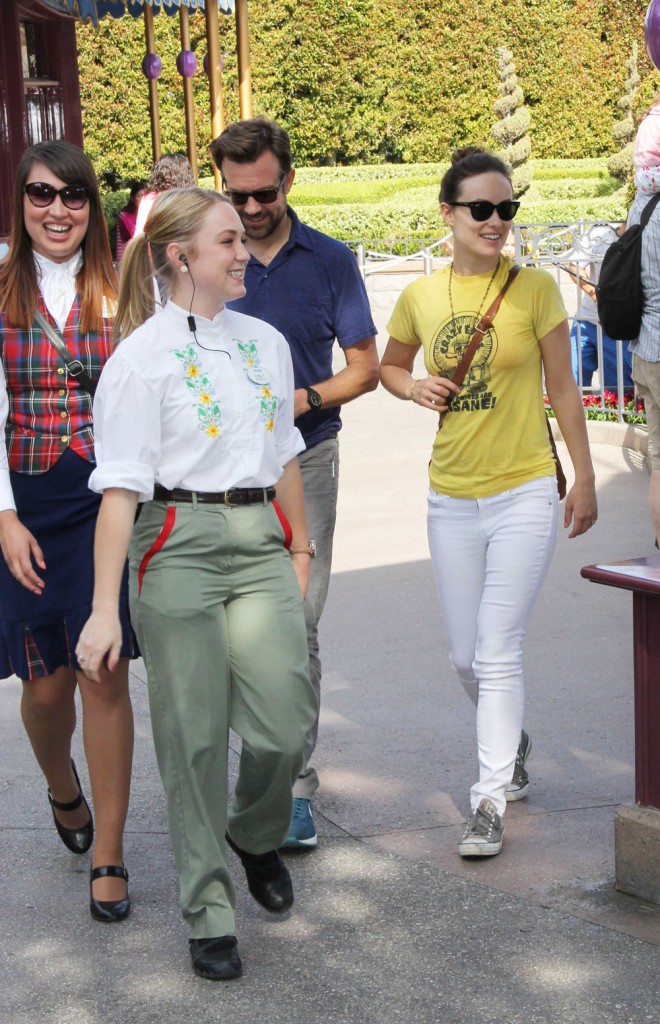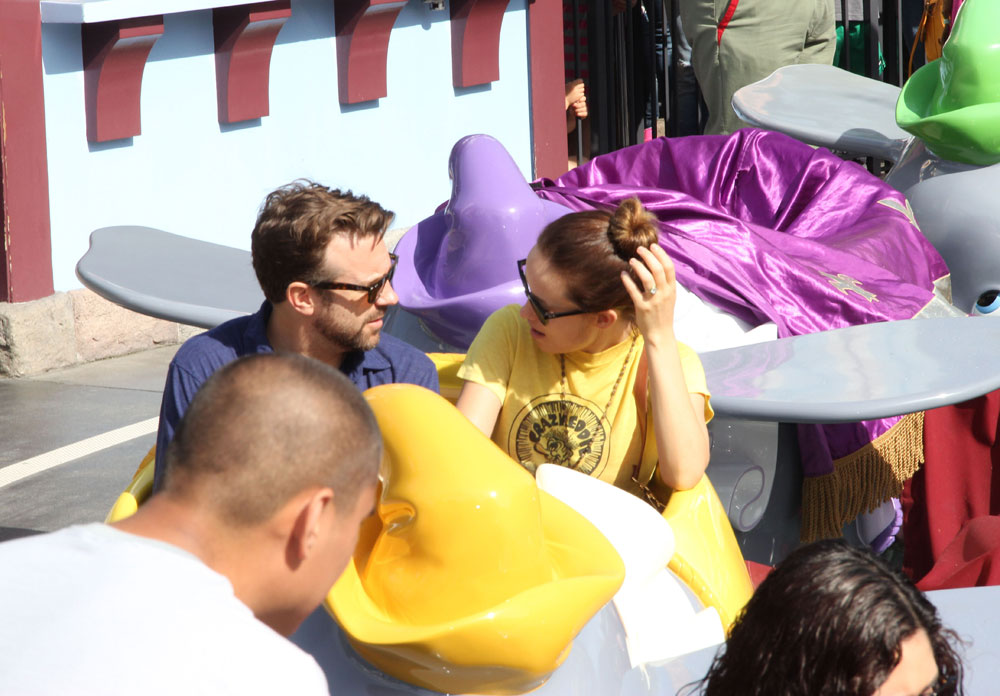 Photo credit: David Durocher/WENN.com