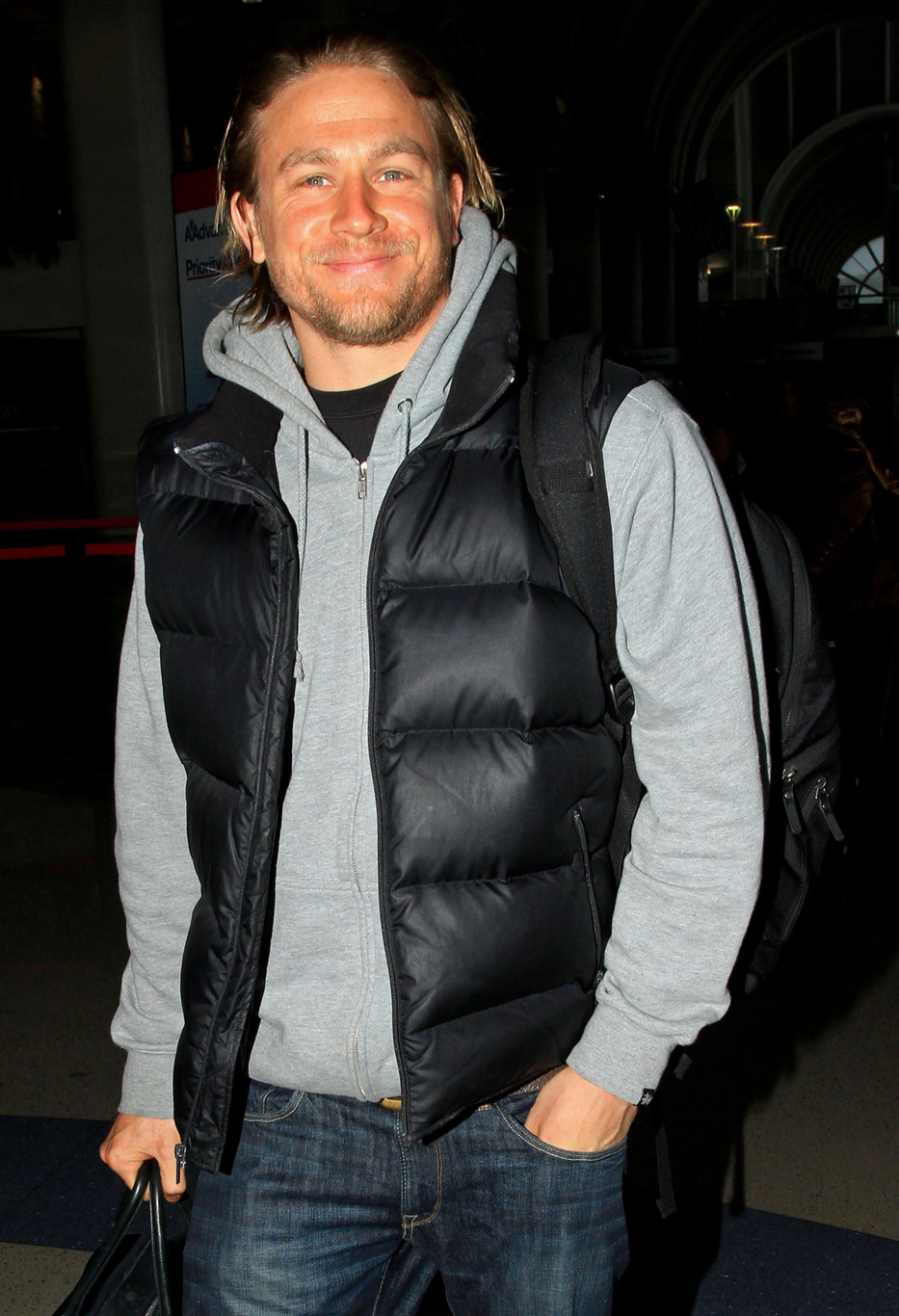 Here are some new photos of your boyfriend Charlie Hunnam arriving at LAX yesterday. I want to get into the habit of writing about him whenever we have new photos, because at this point, he rarely gets pap'd. Should I assign Hunnam the same "Always write about him if you have new photos" category like I do with Benedict Cumberbatch, Tom Hiddleston, Michael Fassbender, etc? Is Charlie at that point now?
Anyway, he looks really good in these photos, right? His beard isn't super-long and it actually looks kind of shadowy and dark, as opposed to flesh-colored and creepy. I don't mind his longish hair either – he's one of the few men who wears longer hair really well. In fact, the only quibble I have with Charlie's whole look in these photos is that pair of jeans. WTF? Those are some old-school wide-leg trouser jeans. I'm not saying Charlie needs to be, like, Jon Hamm or something. He doesn't have to flash his bulge in tight jeans. But find jeans that fit!
You know we're on the cusp on some major Charlie Hunnam happenings, right? Pacific Jim comes out on July 12 (in America) so I'm expecting lots of photos and interviews in June to support the film. This is Charlie's big gamble for film stardom – he could be the next… Sam Worthington…? There have been various teasers for Pacific Rim, but a longer trailer was just released last week, and this one shows some of the monsters! And the robots. My gut says this film is going to be a mess, but you never know.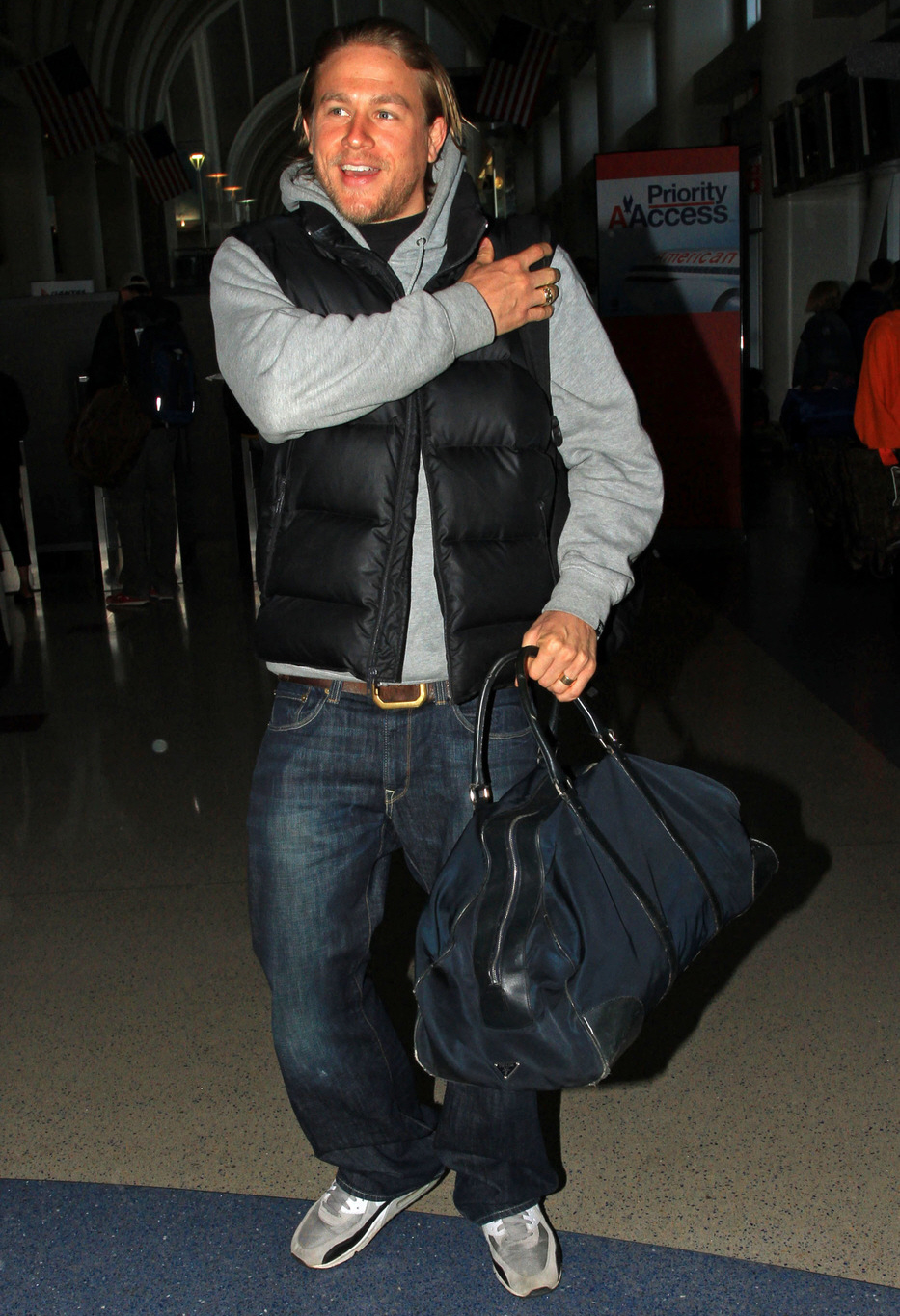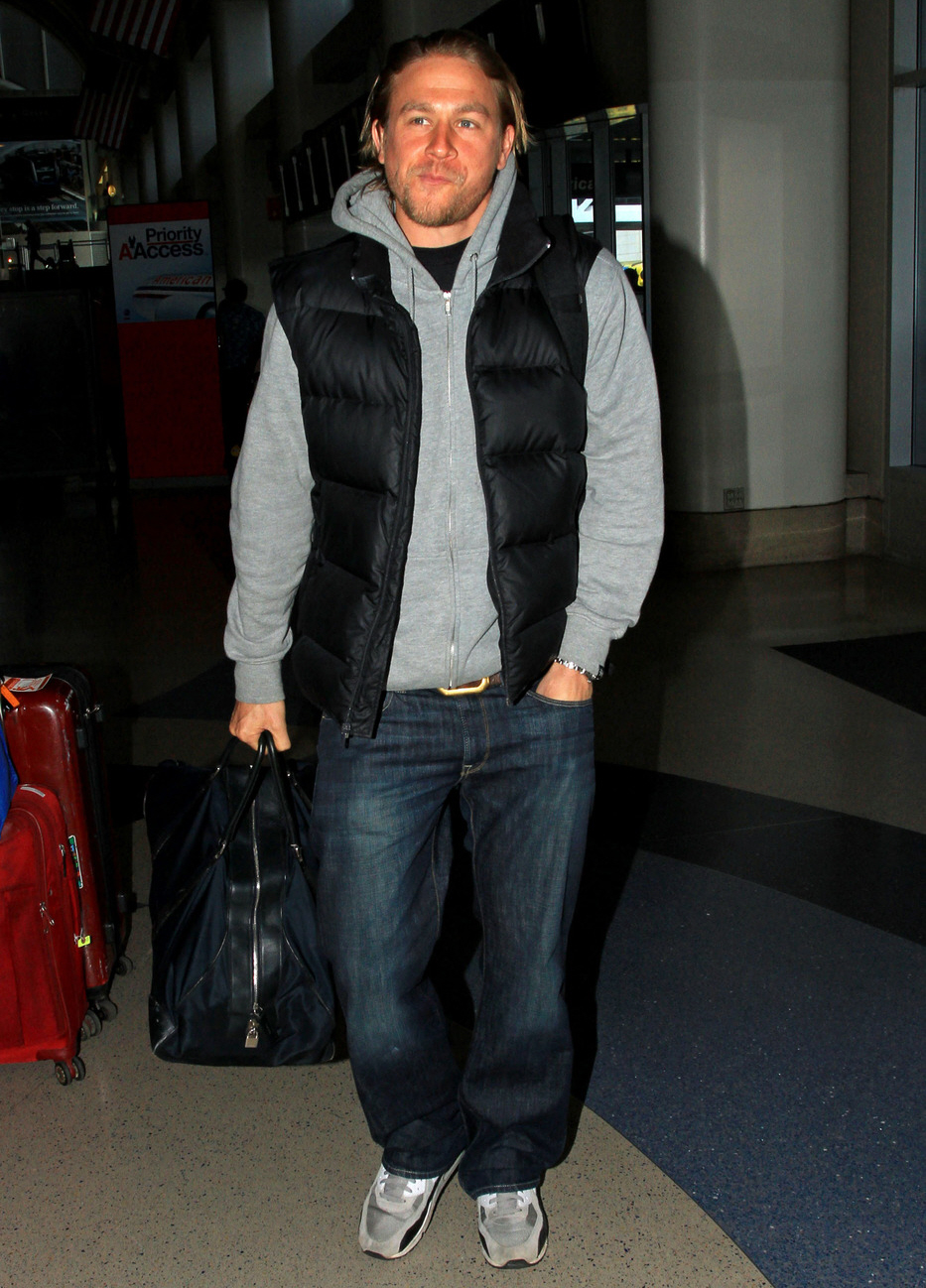 Photos courtesy of Pacific Coast News.