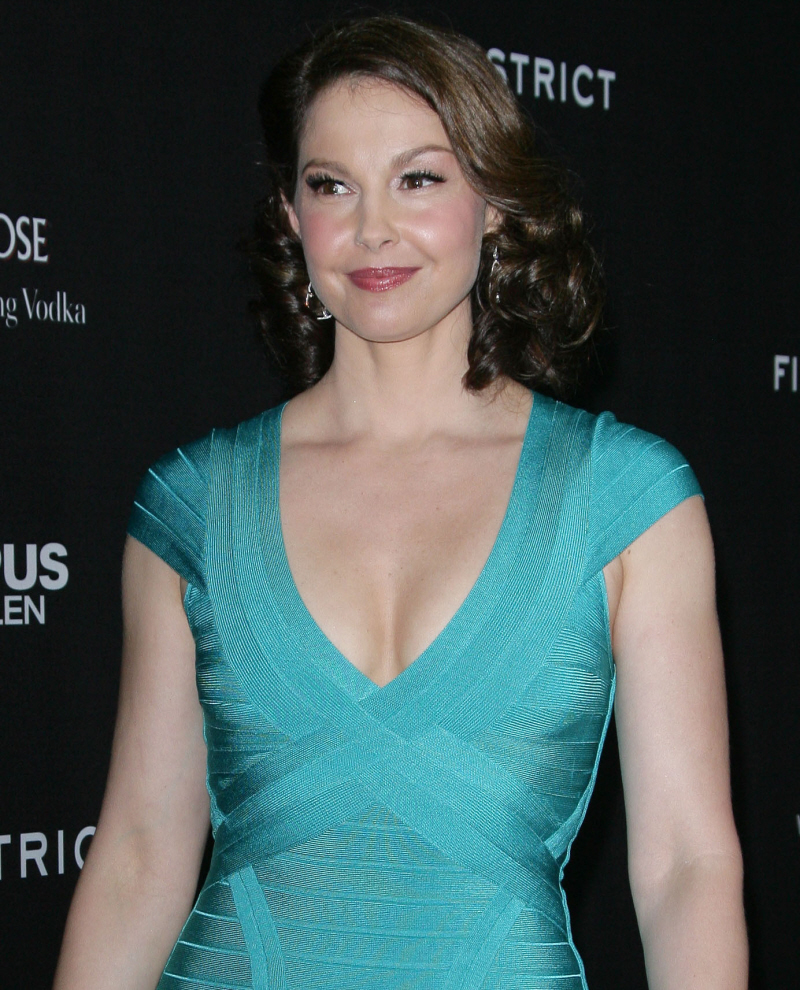 Thank God!! Ashley Judd is NOT going to run for a Senate seat in 2014. Hallelujah! As you know, I've been keeping my eye on Ashley's possible candidacy since the rumors began shortly after the 2012 election. Ashley, to her credit, seemed to be making all of the appropriate motions for a potential candidacy, meeting with the DNC, stopping short of forming an exploratory committee, and she was already being vetted by the party. Republicans seemed eager for Judd to run too – they were praying that Minority Leader Mitch McConnell would have to run against a divorced Hollywood type who mainly lives in Tennessee. Personally, I didn't want Ashley to be the Democratic Party's standard-bearer in Kentucky because I think she has mental health issues and I think her candidacy would have been a hot mess. But no more worries, she's not running!
Ashley Judd's campaign for Senate is over before it began. After months of speculation about her political ambitions — during which time she met with the Democratic Senatorial Campaign Committee in Washington, D.C. — the Olympus Has Fallen actress took to Twitter on Wednesday, March 27, to officially announce that she would not, in fact, seek Republican Mitch McConnell's seat in Kentucky next year.

"Dear Friends," she wrote in the first of a series of tweets explaining her decision. "Thank you for these months of remarkable support & encouragement, for your voices, exhortations & prayers…Regretfully, I am currently unable to consider a campaign for the Senate."

"I have spoken to many Kentuckians over these last few months who expressed their desire for a fighter for the people & new leader," she went on. "While that won't be me at this time, I will continue to work as hard as I can to ensure the needs of Kentucky families are met by returning this Senate seat to whom it rightfully belongs: the people & their needs, dreams, and great potential."

The star — who ended her 10-year marriage to husband Dario Franchitti in January — suggested she had personal matters to tend to before she could devote herself completely to public concerns.

"After serious and thorough contemplation, I realize that my responsibilities & energy at this time need to be focused on my family," she wrote.

Included in that family, of course, is sister Wynonna, who told Us Weekly recently that she would support Judd's decision either way. "I'm going to love her and give her the love of a sister, which is what we all want. And give her the right to fail or succeed," the singer said. "I'm going to support her and tell her if she needs shelter from the storm — oh, is she going to need shelter from the storm — I'm here."

Wynonna even said she'd vote for her sister, even though she disagrees "with pretty much everything [Ashley] says."

"I am for Ashley," she told Us. "I am for Ashley because…I've seen enough movies to know that someday, we're going to be 80 and 84 and I'm going to look back on our memories. And what am I going to remember the most? Whether she won or lost a campaign? Or am I going to remember that I was there in the wings applauding for her?"
See, now I'm actually excited about Ashley potentially being a power-broker behind-the-scenes. She can still raise a lot of money for the Democratic candidate, and she can do some events in Kentucky too, without getting the personal attacks she would have gotten if she was the candidate. Pundits were analyzing this last night on MSNBC, and the basic gist of the coverage is that Ashley's withdrawal is no big deal for the Dems. Now the party gets to run someone who actually lives in Kentucky and they get to put the focus on McConnell, who isn't even that popular in his state.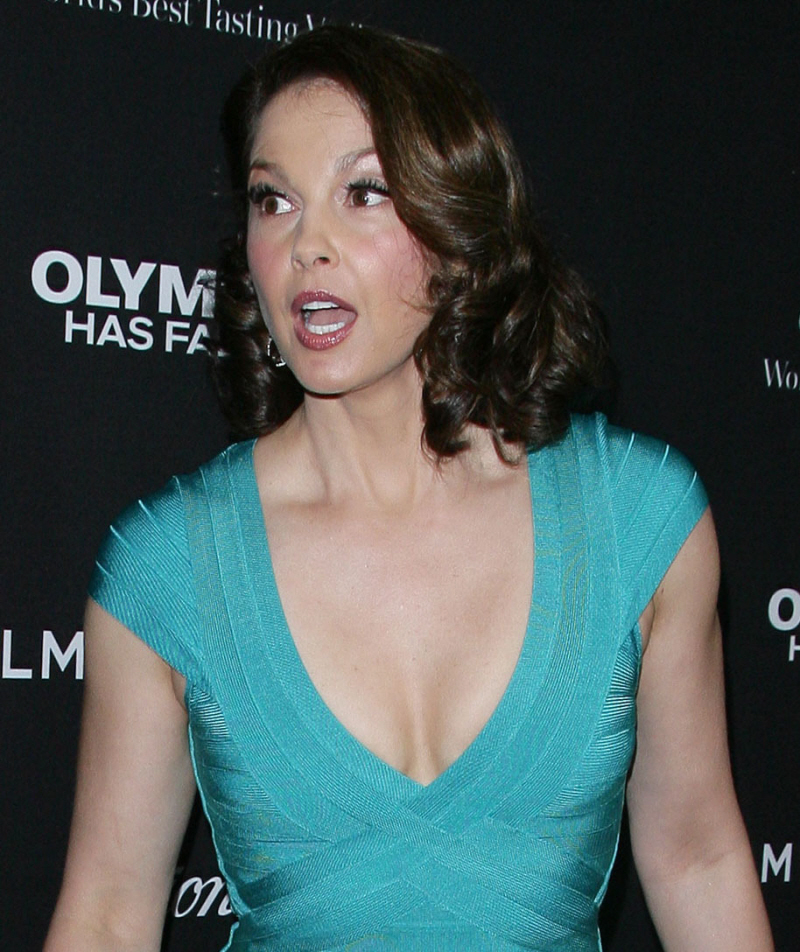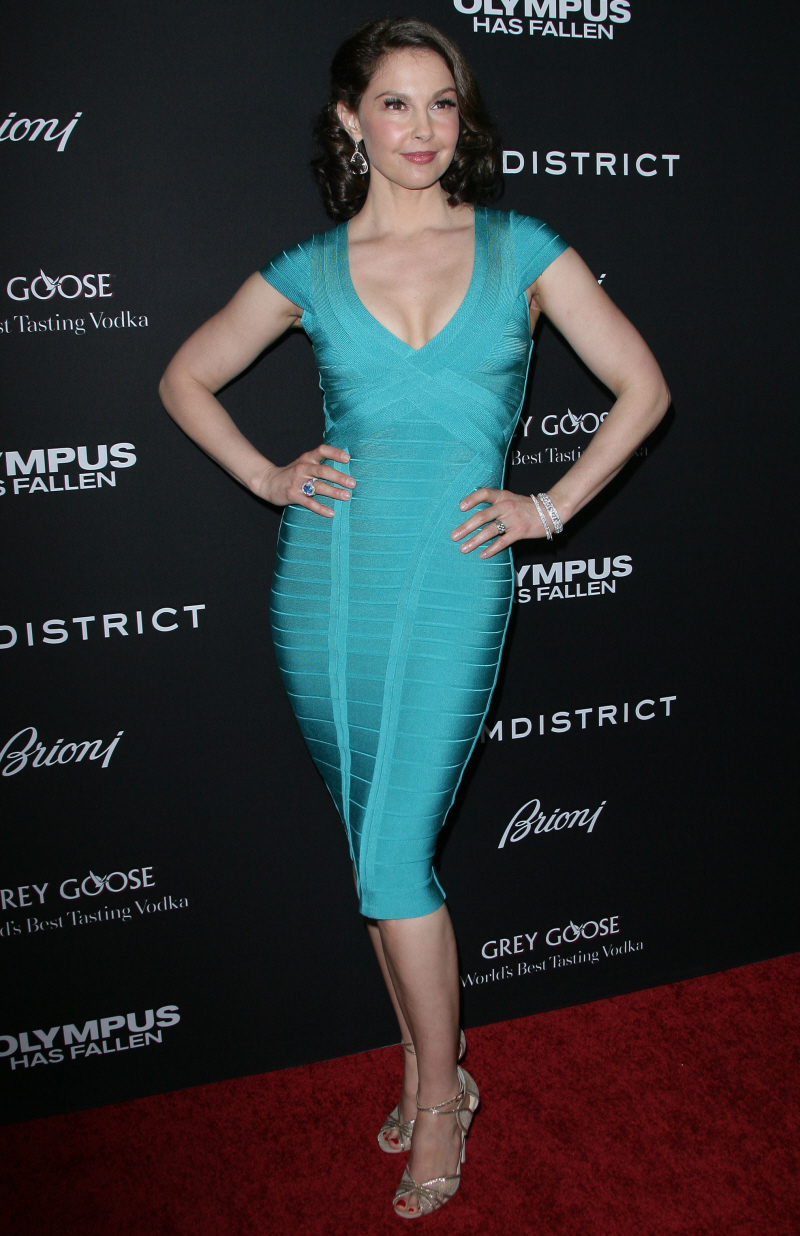 Photos courtesy of Adriana M. Barraza/WENN.com.