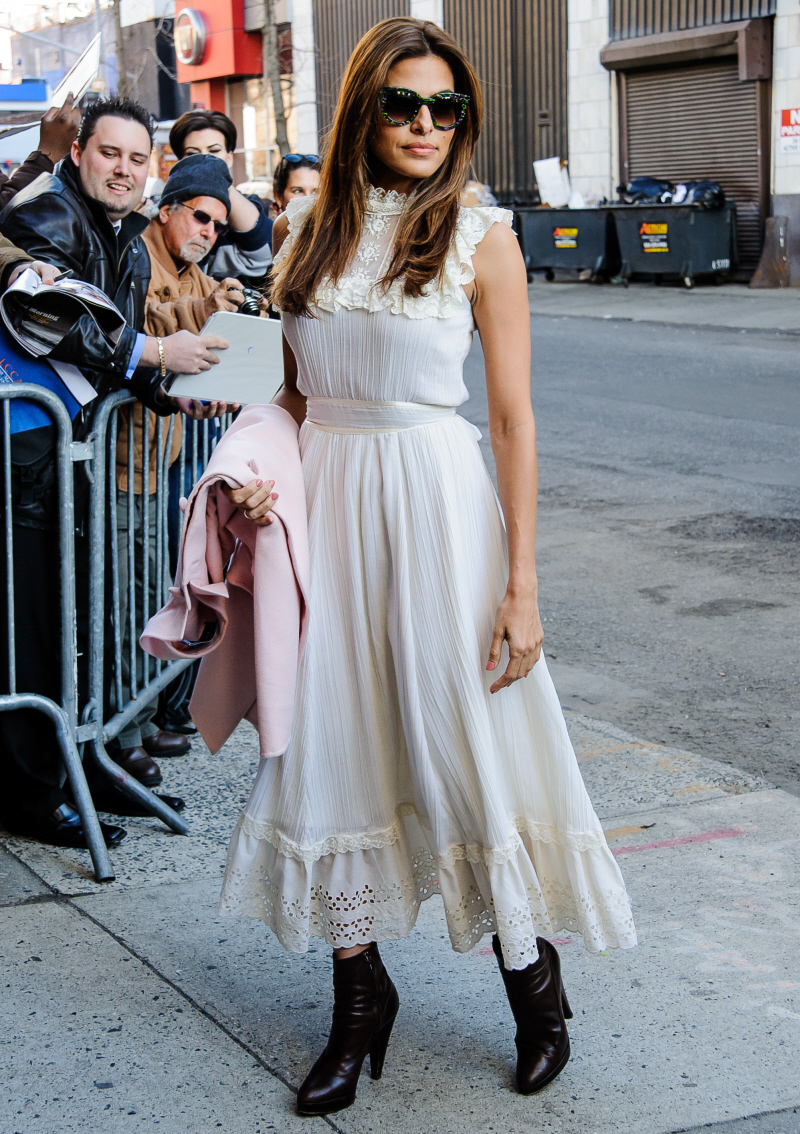 Here are some photos of Eva Mendes out and about in New York this week. Eva isn't important enough to do, like, breaking-news coverage of her street style, but I still enjoy looking through the photos. I really don't think Eva's street style is as great as she seems to think – the ankle booties are unfortunate, her prints are too busy and that white dress makes her look like she's the bride at a shotgun Texas wedding.
Eva's been everywhere this week because she's promoting The Place Beyond The Pines, which… I've seen some reviews, and they make it sound like the film is completely boring, overwrought and Lifetime-esque. So, chalk up another bad movie for Eva! This shall be one of many bad Eva Mendes films. I know it's mean to say, but she's really not anything special as an actress. She's pretty, she has great hair and she's sexy and she's a complete dud as an actress. But in Eva's mind, she could be just as good as Jessica Chastain, if only someone would hire her!
Eva Mendes is so jealous of Jessica Chastain's success, she's ordered her high-powered agent to go after the same roles, according to a Hollywood insider.

"Eva's been almost obsessed with Jessica since she played the part of Maya in 'Zero Dark Thirty', a role Eva wanted for herself," a close friend told The Enquirer. Jessica won an Oscar nomination and a Golden Globe for the role, and now sources say Eva wants to pursue more serious parts instead of just banking on her sex appeal.

Eva, 39, is taking advice from boyfriend Ryan Gosling, who's convinced her to chase prestigious parts that can bring her an Oscar. Since Ryan and Eva began dating in September 2011, friends say Ryan has given her a "complex" over her career.

"I think he is very controlling and tells her he thinks she can do better," said the friend. "It is as if Eva lives to please Ryan and is desperate to impress him."

To further boost her career, Eva listened to Ryan and signed on with super-agent Hylda Queally – who also represents her rival Jessica.

"It's no coincidence that she's now with Hylda… aside from Jessica, Hylda looks after Cate Blanchett and Marion Cotillard, so she knows her stuff. Eva told Hylda to send her to whatever auditions Jessica attends. She's tired of being typecast as the love interest and wants to be a leading lady. But Eva's problem is she's just too sexy. She's got a real mountain to climb to really get away from bombshell roles."
[From The Enquirer, print edition]
This is the same problem that I had with Jessica Alba too, remember? The "I'm too pretty to be taken seriously as an actress" problem. There are plenty of beautiful women who manage to "make it" as serious actresses. Many serious actresses are sexy, attractive, accessible, and enchanting. The problem isn't that Eva Mendes (or Alba, for that matter) is "too pretty" or "too sexy" to be taken seriously, it's that when they're given the opportunity to develop their questionable talents outside of the standard, one-dimensional "pretty girl" roles, they fail miserably. Besides that, no one forced Eva to take those "bombshell" roles or to take modeling contracts or to play up her sex-bomb image for years and years.
As for the idea that Ryan is pushing Eva to become more of a "serious actress"… I believe that too. Ryan seems like that kind of guy. He can't just date a hot girl and own his superficiality ("I'm dating her because she's beautiful and amazing in bed"), he wants to think that his girlfriend is super-talented too, and that he's genuinely disappointed in her because she doesn't have a career like Jessica Chastain.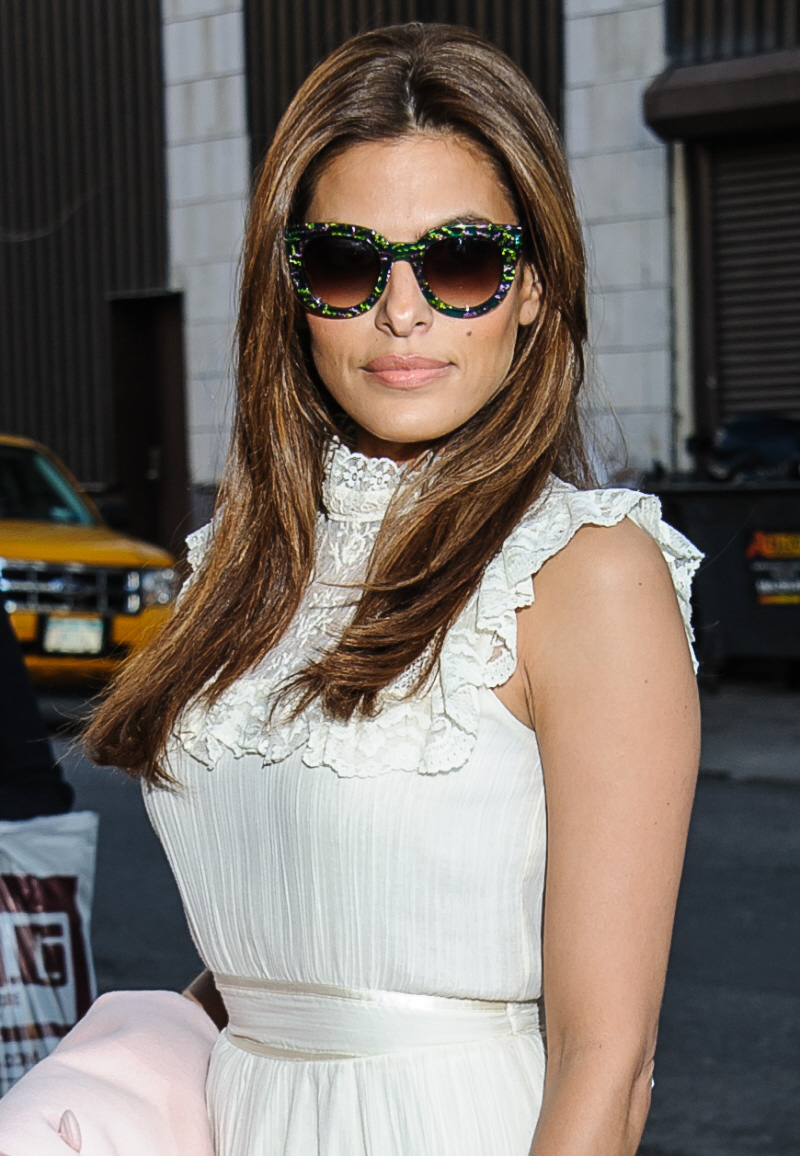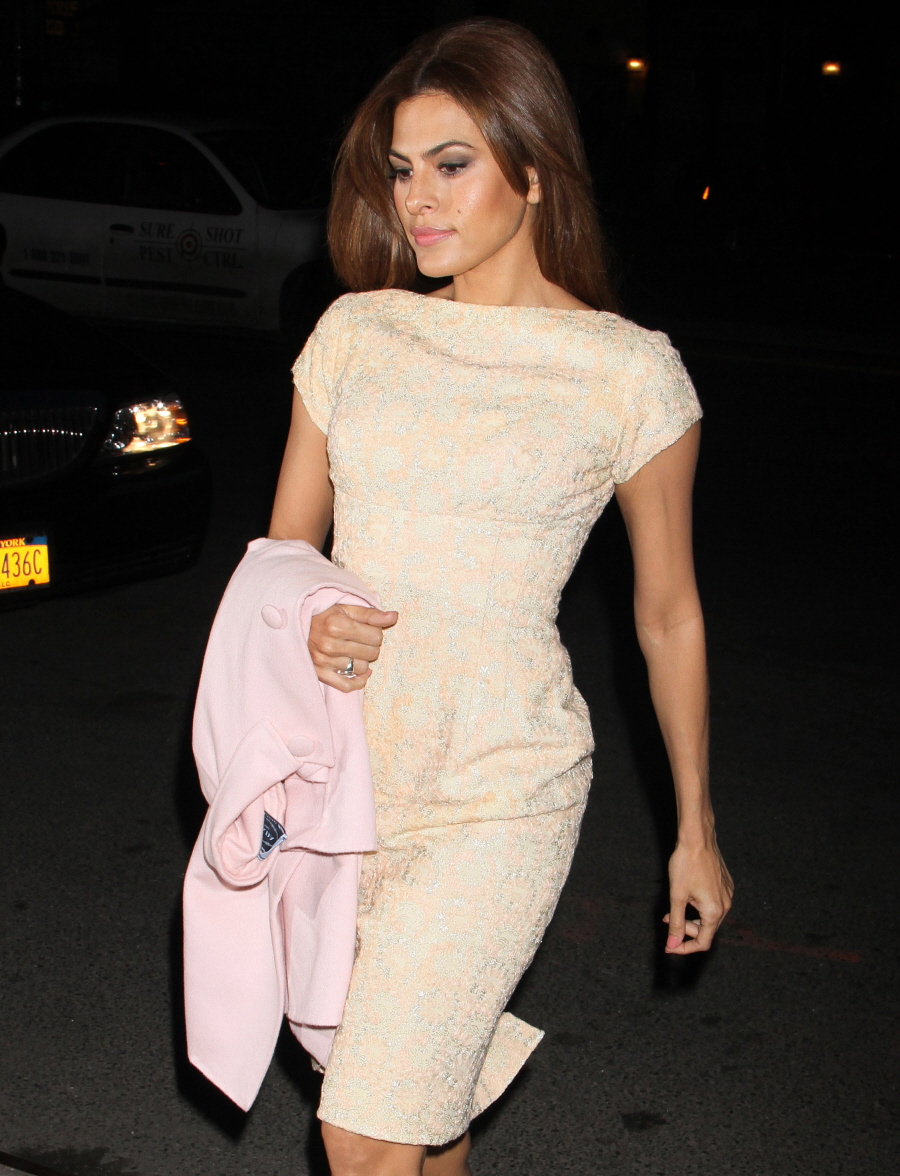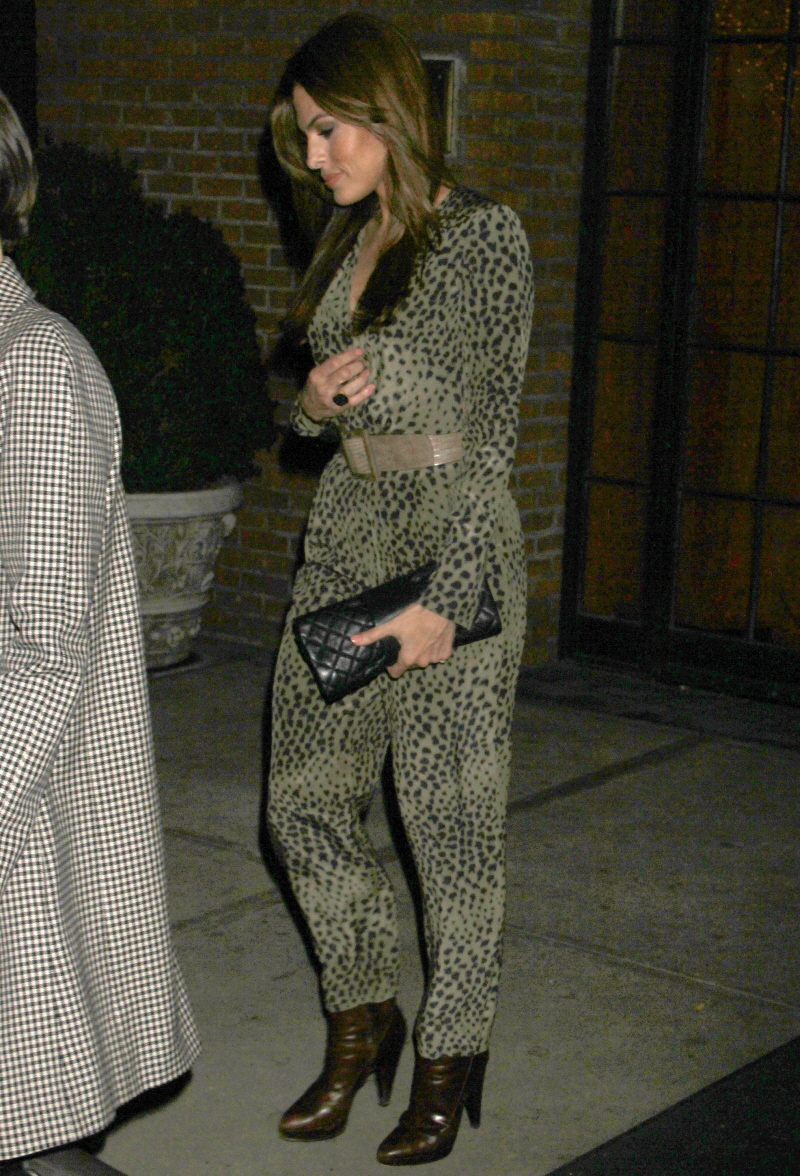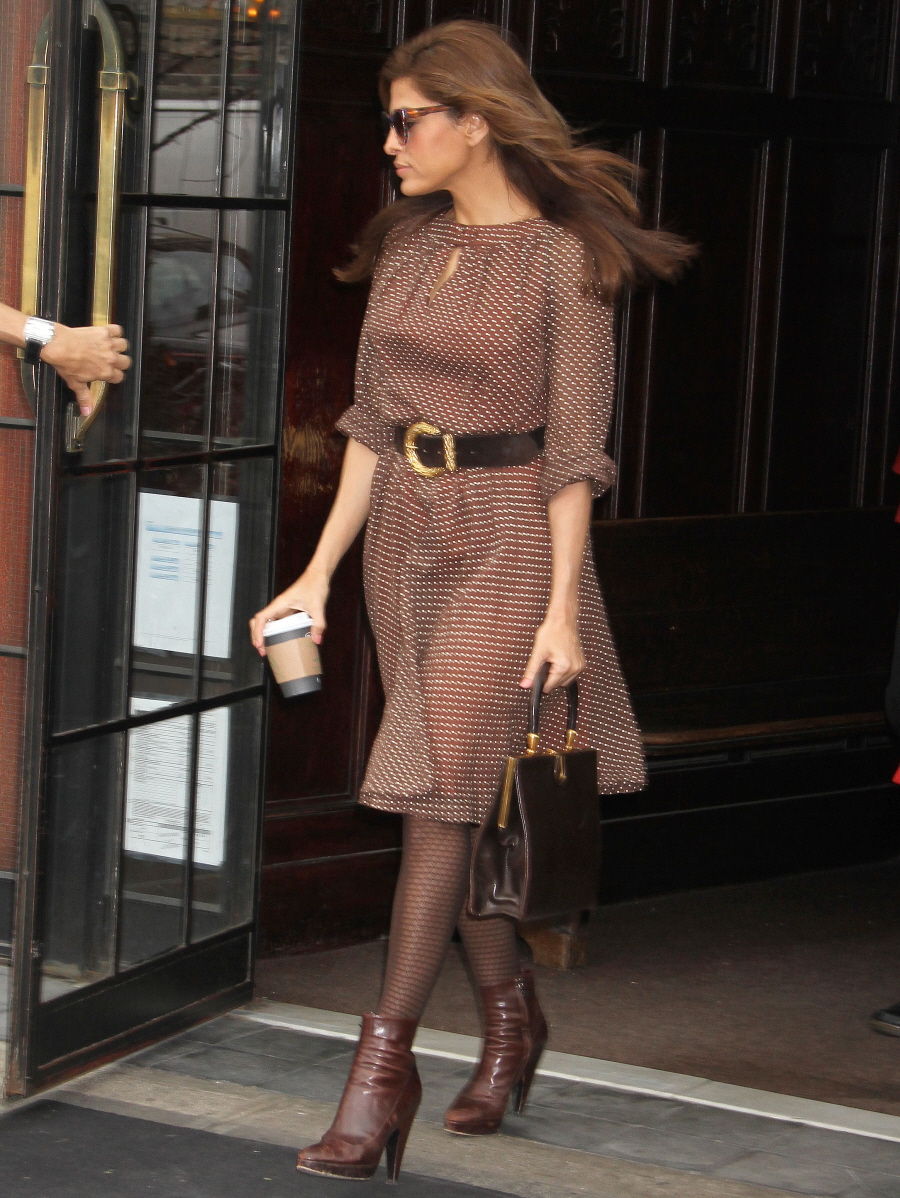 Photos courtesy of Fame/Flynet and WENN.