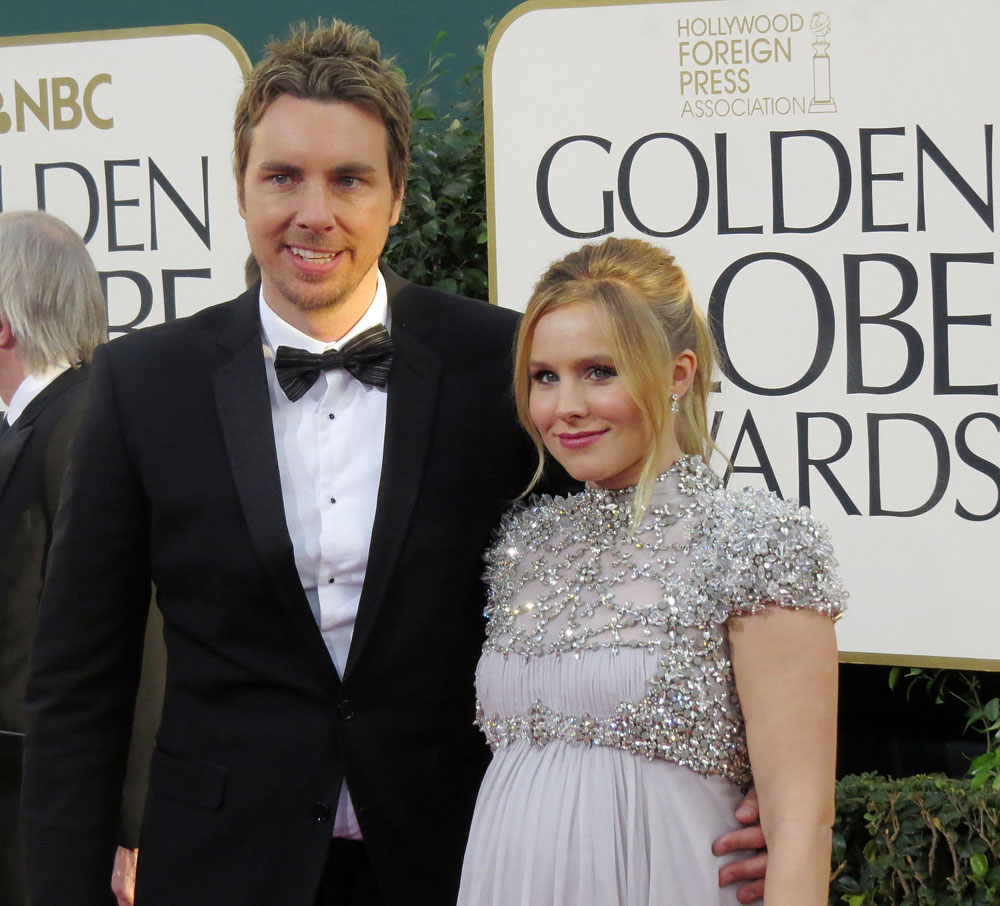 Kristen Bell and Dax Shepard, one of my favorite celebrity couples, have welcomed a baby daughter. I'm surprised that Kristen gave birth already, as it seems like she's only been pregnant for a short while. That's to her credit since she didn't announce the pregnancy until she was several months along. The happy couple made the announcement on Twitter in their typically tongue-in-cheek way, which is way better than the "over the moon" statements we've come to expect.
It's a girl for Dax Shepard and Kristen Bell!

"Lincoln Bell Shepard is here," the Parenthood star Tweets. "She has mom's beauty and dad's obsession with breasts. Hooray!!!"

"My new roommate poops her pants and doesn't pay rent…basically Dax pre-sobriety," Bell adds. "Welcome baby Lincoln."

Shepard, 38, and the House of Lies star, 32, announced the pregnancy in November.

Earlier this winter, Bell celebrated her baby shower while Shepard joked that he hoped their baby resembled his fiancée.
I've never heard of Lincoln as a girl's name. Just a couple of days ago my son was playing with a three year-old boy named Lincoln, and I remembered the kid's name because I have a close friend with a son named Lincoln. I'm used to hearing that name for boys, and it just seems weird that it's being used as a girl's name. Kaiser and I were emailing about this and she mentioned that "Clinton" isn't a common name yet, while I was surprised that "Reagan" is so common a name for girls. It just seems like "Reagan" should be a boys name, but somehow it got associated with girls.
Maybe that's what Kristen Bell was thinking – she should reclaim the name "Lincoln" for girls/women. You know, she probably just started a trend. She's famous and adorable, I can see the name shooting up in popularity for little girls.
Remember when Kristen was so over-the-top and sobbing on Ellen when she was confronted with a sloth? How much of a mess must she be now that she's got her own baby? She must be so obsessed with little Lincoln, but she's trying to play it off like they got a roommate. Congratulations to Kristen and Dax!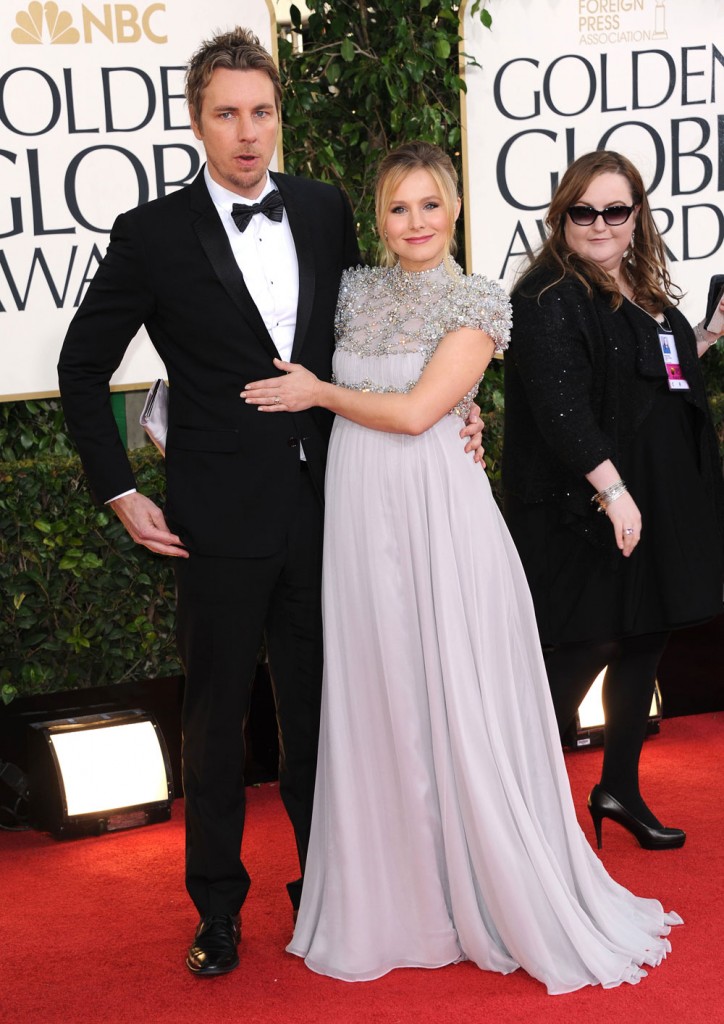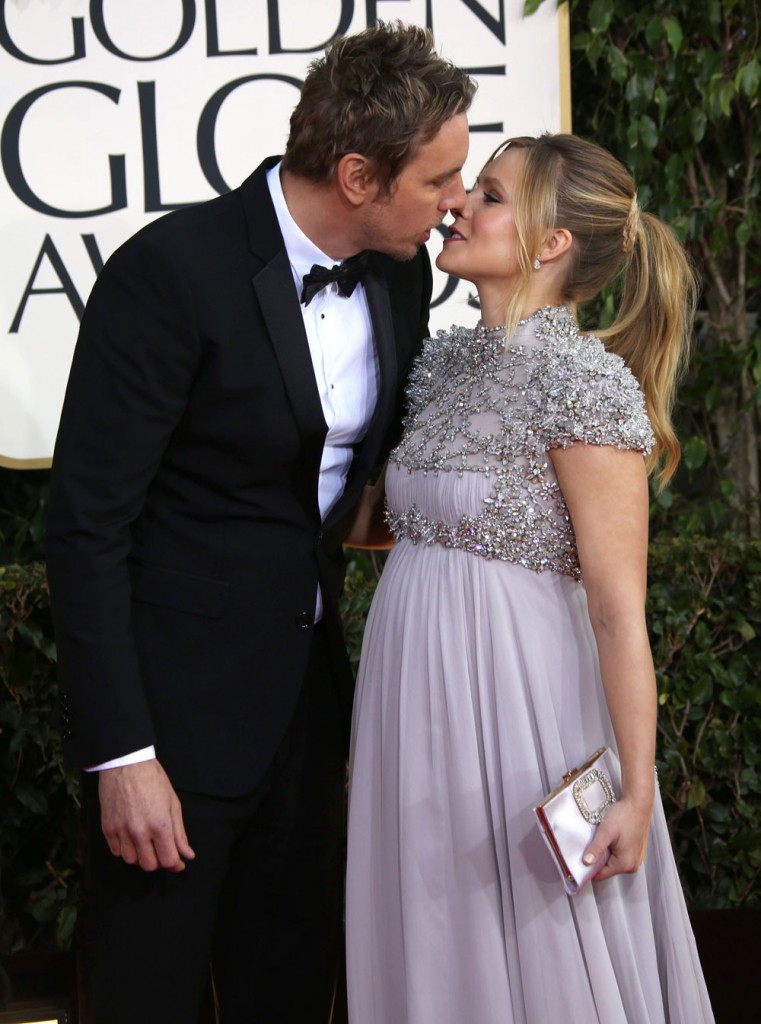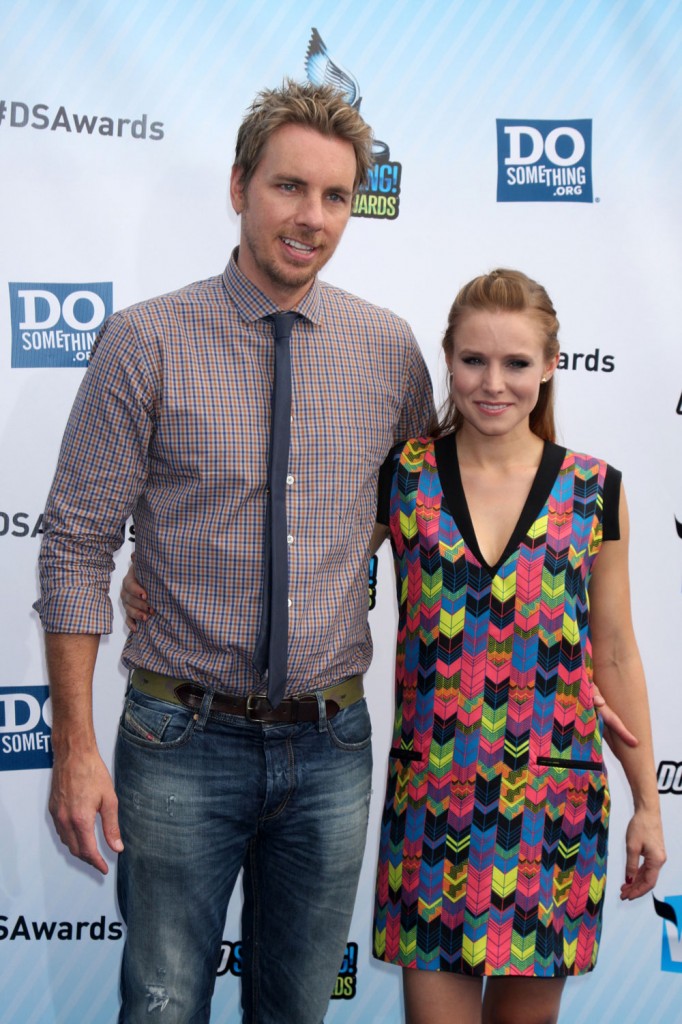 Photo credit: WENN.com