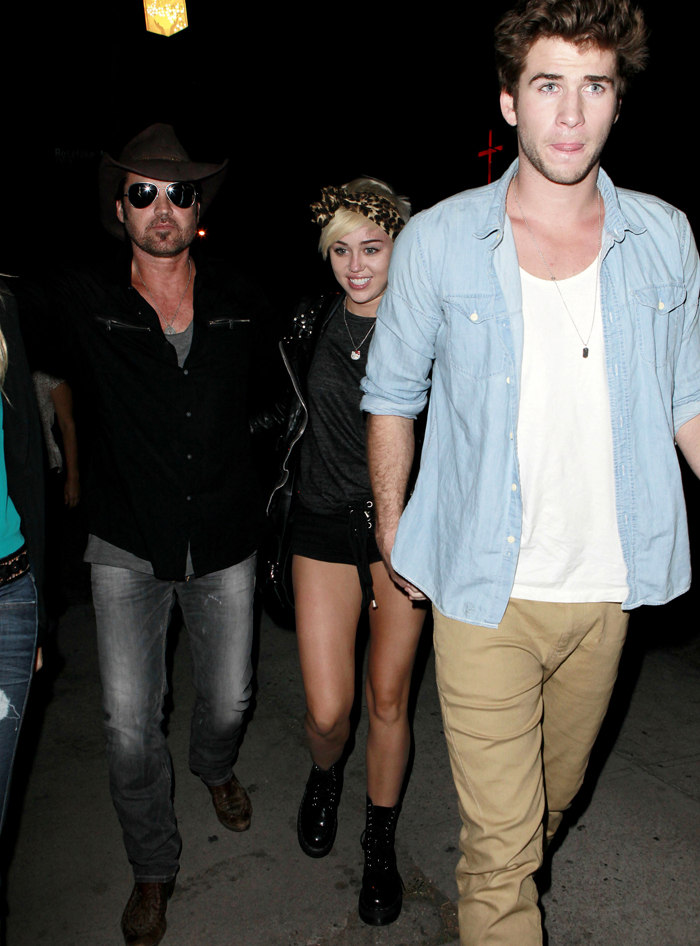 Billy Ray Cyrus is pouting, and when Billy Ray pouts, he gets results. The man and his mullet are very good at the art of emotional blackmail, and I think this time around, Billy Ray's guilt-trip tactics are the means to a worthwhile end. The end being the hopeful cancellation of Miley Cyrus and Liam Hemsworth's wedding plans. I think the general consensus is that a 19-year-old girl and a 23-year-old boy, even in the best of situations, would be better off waiting at least a few more years before tying the knot. There's no pregnancy involved, so why the big hurry?
A glance back through our archives reveals that Billy Ray was once a big fan of Liam's relationship with his daughter, and the Enquirer once printed a story that claimed Billy Ray was all for Miley heading to the altar as early as age 18. When Miley and Liam briefly broke up early in their relationship, Billy Ray was even said to have "begged" Liam to come back and even live with Miley, who was 17 at the time because he liked the thought of Liam keeping Miley out of trouble and acting as a "babysitter" of sorts. Now the Enquirer has changed its tune and claims that Billy Ray is thinking differently lately because he's so upset that Liam (allegedly) cheated with January Jones and humilated Miley in the process. It further follows that Billy Ray is refusing to attend Miley and Liam's wedding if they go ahead with it. Will the mullet get his way?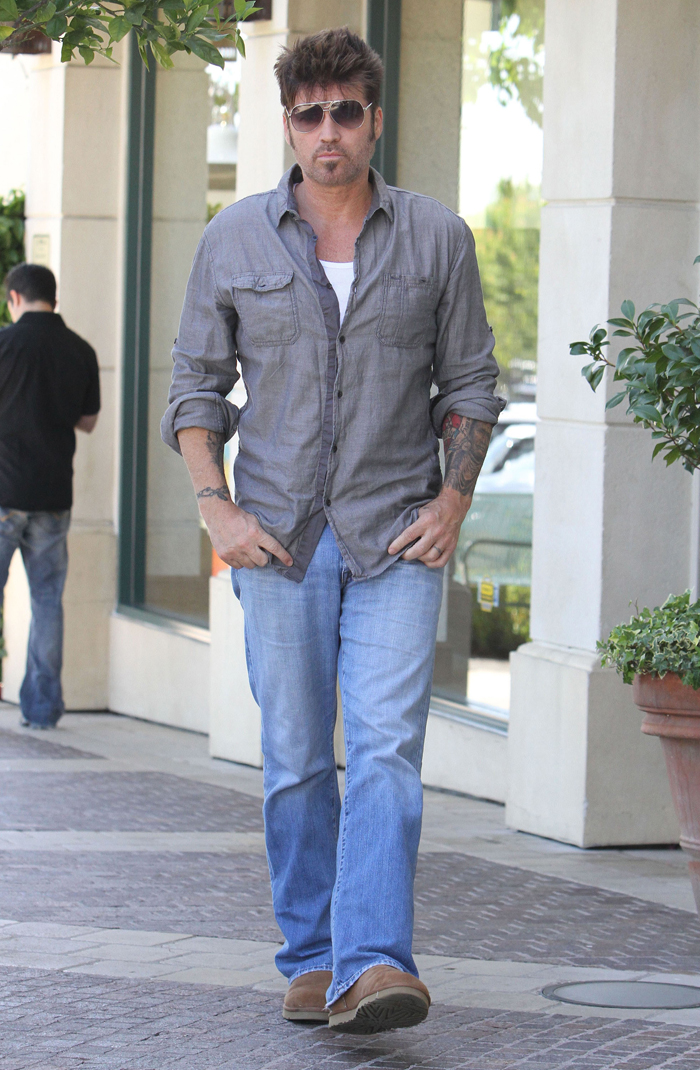 Billy Ray Cyrus is begging his wild-child daughter Miley to call off her upcoming wedding to Aussie hunk Liam Hemsworth.

Amid reports that the Hunger Games hottie chated on Miley — and fears that Liam used the former Disney star to boost his career — the "Achy Breaky Heart" crooner has launched a campaign to convince his daughter to dump Liam before she gets her heart broken.

"Billy Ray sees the writing on the wall," said a source. "He's fed up with the disrespectful way Liam treats Miley by sonstantly flirting with other women in front of her. "He's had deep reservations about Liam from the start, because when Miley hooked up with him, she was the big star and he was an unknown in America.

"Billy Ray thinks Liam hitched his wagon to Miley and used her fame to turn himself into an A-list actor. He feels so strongly about it that he told Miley he'll boycott the wedding if she goes forward with it."

Miley, 20, and Liam, 23, who first began dating in 2009, hit a rough patch in recent weeks after he was caught getting cozy with "Mad Men" siren January Jones at a pre-Oscars party in late February. Rumors about an impending split began to swirl in early March when Liam jetted off to his home turn in Australia before continuing onto Asia for work projects.

Meanwhile, Miley was spotted without her engagement ring but squashed breakup reports by claiming that the sparkler was getting repaired. Then, on March 20, Miley tweeted a photo of herself wearing the ring — and Liam wass potted back at LAX.

But even if Miley and Liam are patching things up, the same can't be said for the tense relationship between her fiance and father. "Billy Ray won't stand by and watch Miley get her heart broken," added the source. "He's praying she takes his advice before she really gets hurt."
[From Enquirer, print edition, April 8, 2013]
In related news, this week's issue of Star implies that Liam wanted to postpone wedding plans while he and Miley try and work it out, but "she won't take no for an answer." Gahhhh. These two just need to, you know, not get married. I know (from experience) that it's difficult to convince young people not to rush into married life, but I can also attest (from experience) that a short marriage is much worse than no marriage at all. Cool your jets, Miley.
Here are some "vintage" photos of Miley and Liam in 2010. I hate to say it, but at that point, Liam looked like he was more into the paps than his girlfriend.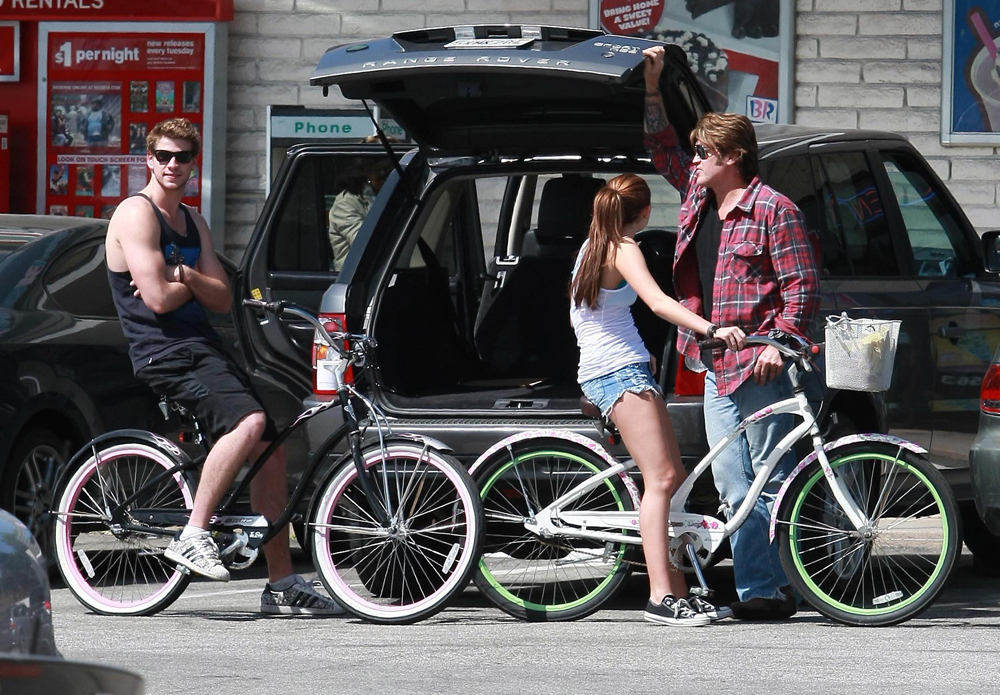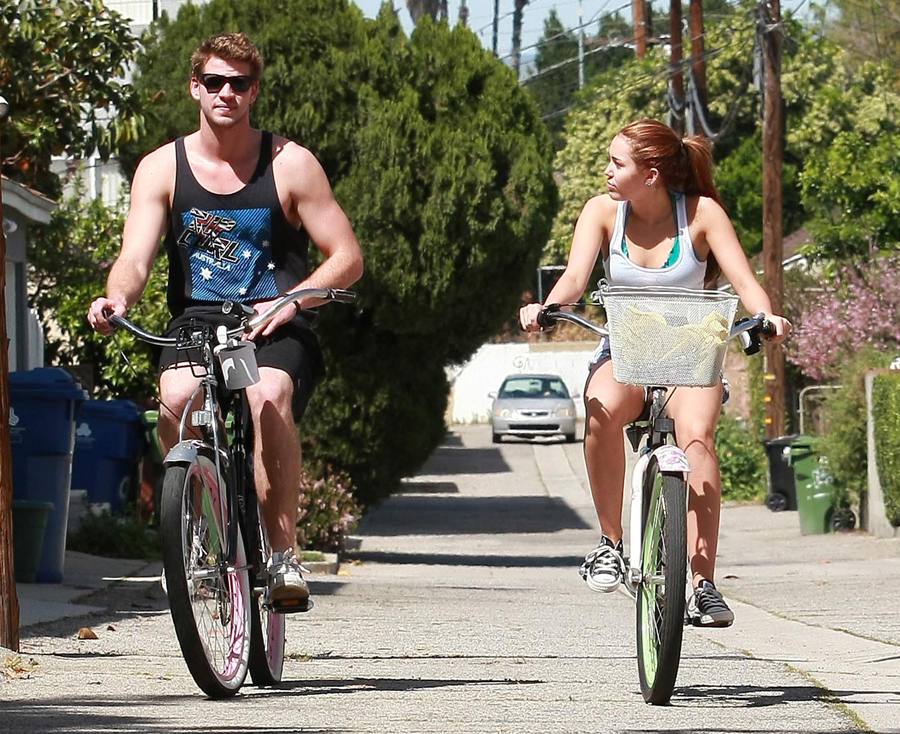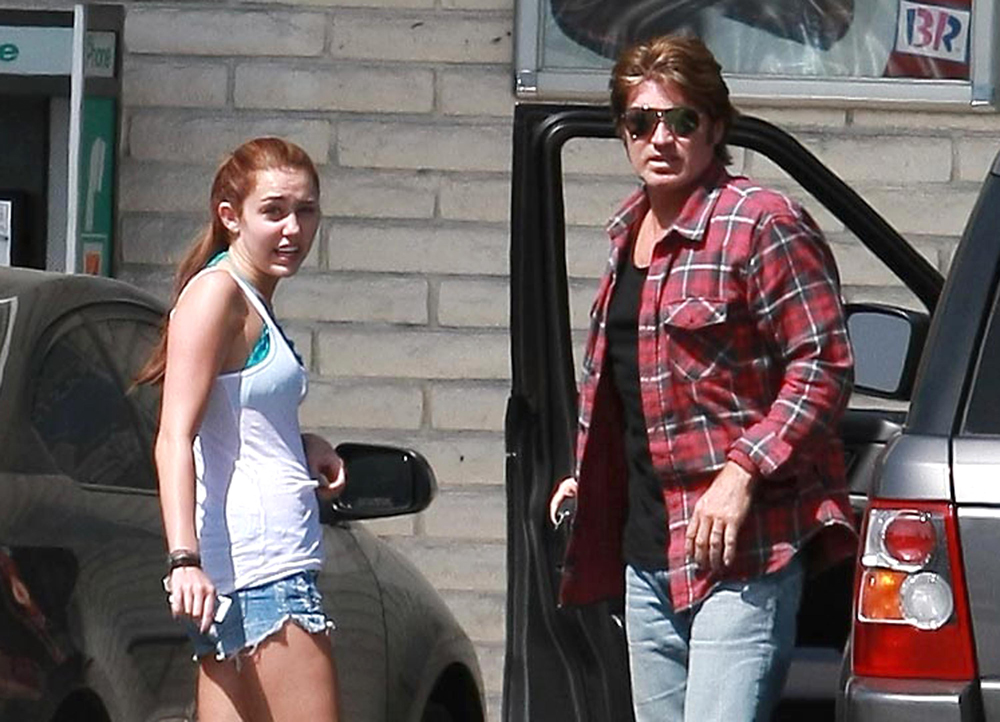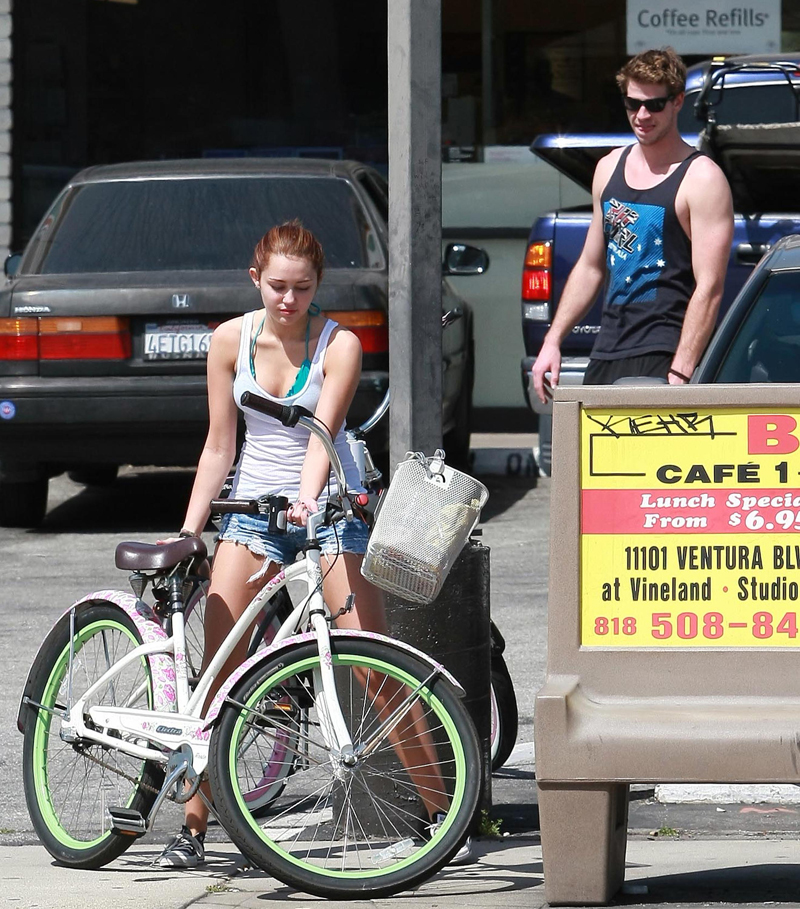 Photos courtesy of Fame/Flynet