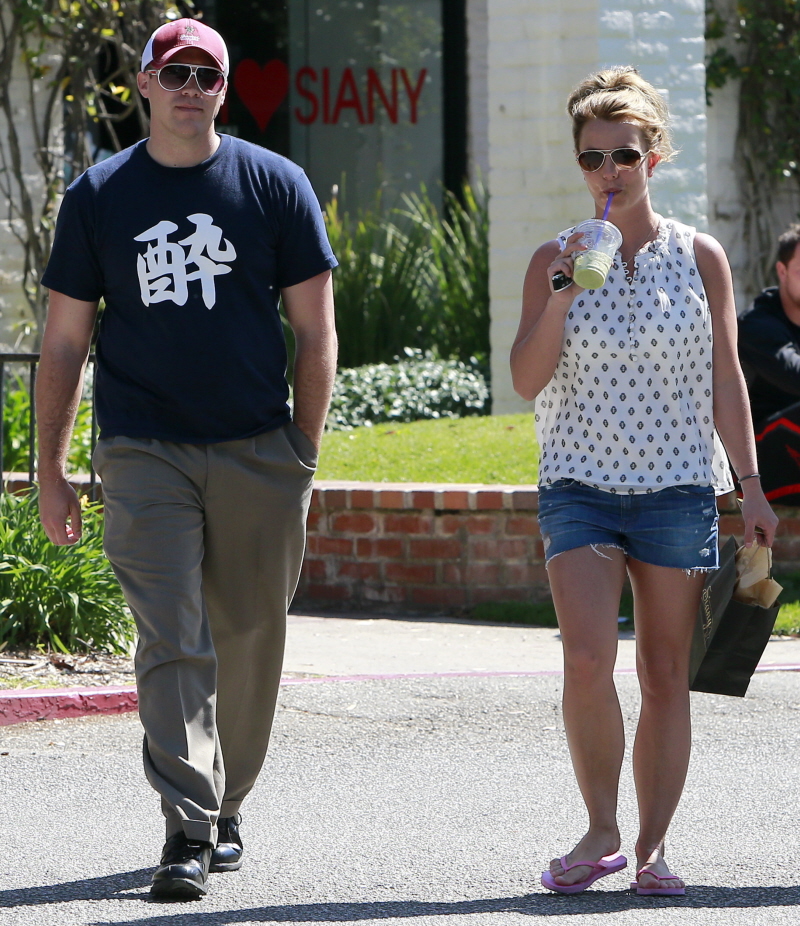 Yesterday, CB discussed the likelihood that Britney Spears' new "normal guy" boyfriend David Lucado is just some dude that Jamie Spears and Larry Rudolph hired to hold her hand in public. David's job description seems sketchy, and you'll notice that media outlets often talk of David's work history in the past tense, like he WAS working at a law firm until he got a full-time gig as Britney's boyfriend. I always felt that there was something similar happening between Britney and Jason Trawick too – that maybe she cared about Jason, loved him even, but that for Jason, it was simply about business, and it was a professional arrangement. After all, Jamie Spears did allow Jason to be Britney's co-conservator (which was the beginning of the end of that relationship).
So, what's going on in Britney's mind with this new relationship? Does she simply like David and consider him to be her new boyfriend? Or does Britney understand that every guy she meets is vetted by her father and her management and that her romances are mostly "professional"? I don't know. Truly. I hope for her sake that she understands and agrees with how her dad and her manager do things.
Anyway, that's just background for this truly disturbing – on many different levels – story from Star Magazine. According to Star, Britney has decided that she's a "born-again virgin" and that she's going to wait to have sex with David because her goal is to prove to him that she's a "good girl". Oh, Britney. Honey.
Britney Spears is known for her seductive dance moves, but the pop star seems to be more in touch with her Christian roots these days, because she is refusing to have sex with her new boyfriend, David Lucado!

Britney, who split with Jason Trawick in January, wants to take things slow with her new "everyday" beau.

"She's determined not to rush it and wants to prove that she's a good girl," says a pal. After first stepping out with David, 27, is February, Britney "would like to hold out until they've discussed the future… her goal is to be a 'virgin bride'."
[From Star Magazine, print edition]
The "born-again virgin" thing was more popular a few decades ago, but it still has some strength in the evangelical movement as a way for wanton women to rediscover their "purity". Sorry, I've been reading The Purity Myth and all I can think about is how mixed up Britney is. Like, I feel like poor Britney is just tangled up in all of these competing agendas and it's really no wonder that it sometimes feels like she doesn't know which way is up. It's completely her business if she doesn't want to have sex with David or if she considers herself a born-again virgin or if she wants to chuck it all and come out as a sex-loving atheist. This whole situation just bugs me, with her father picking out her boyfriend and the idea that Britney could be clinging to the idea of "saving herself" for her third marriage because she wants to prove that she's a "good girl". Ugh.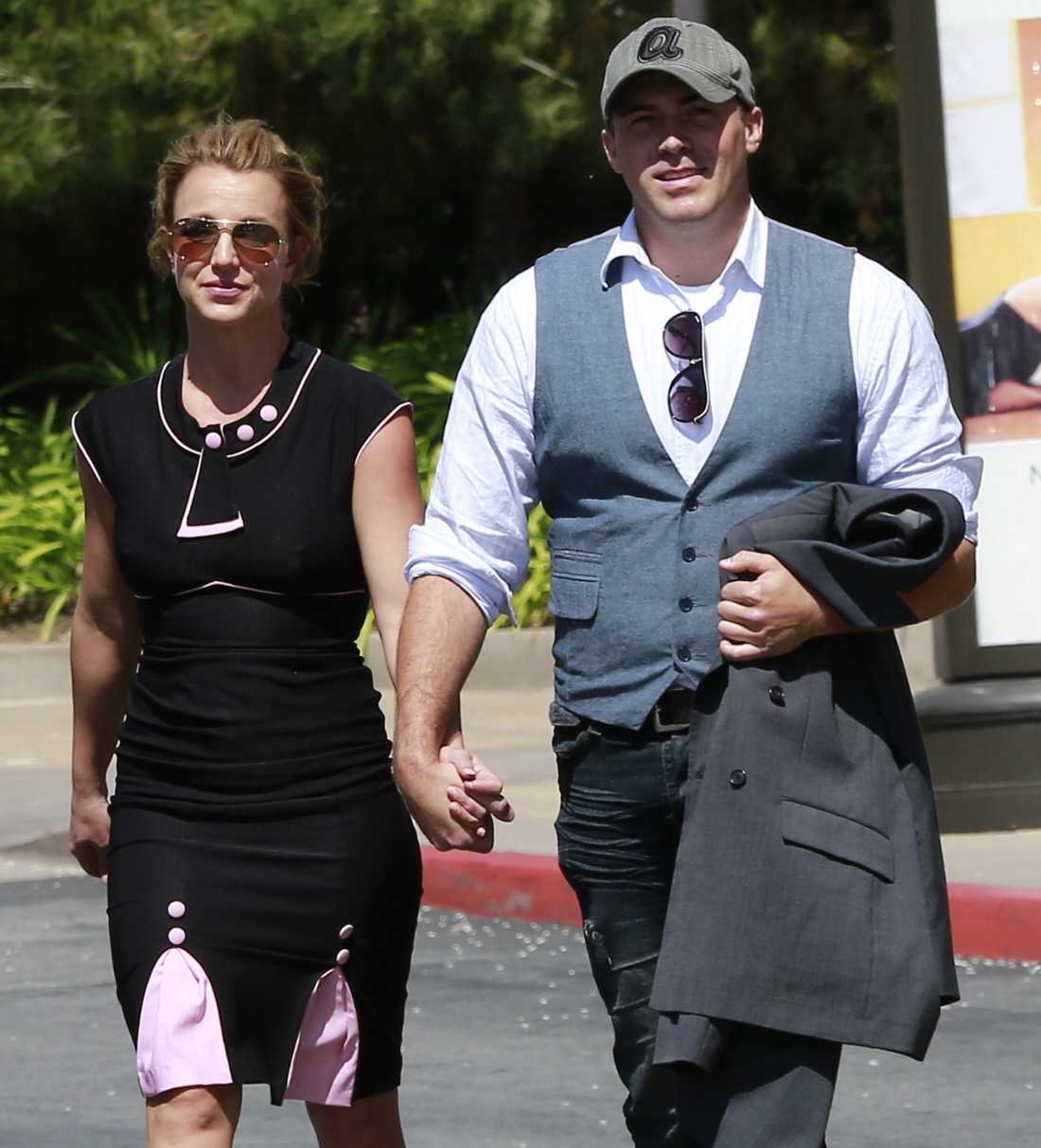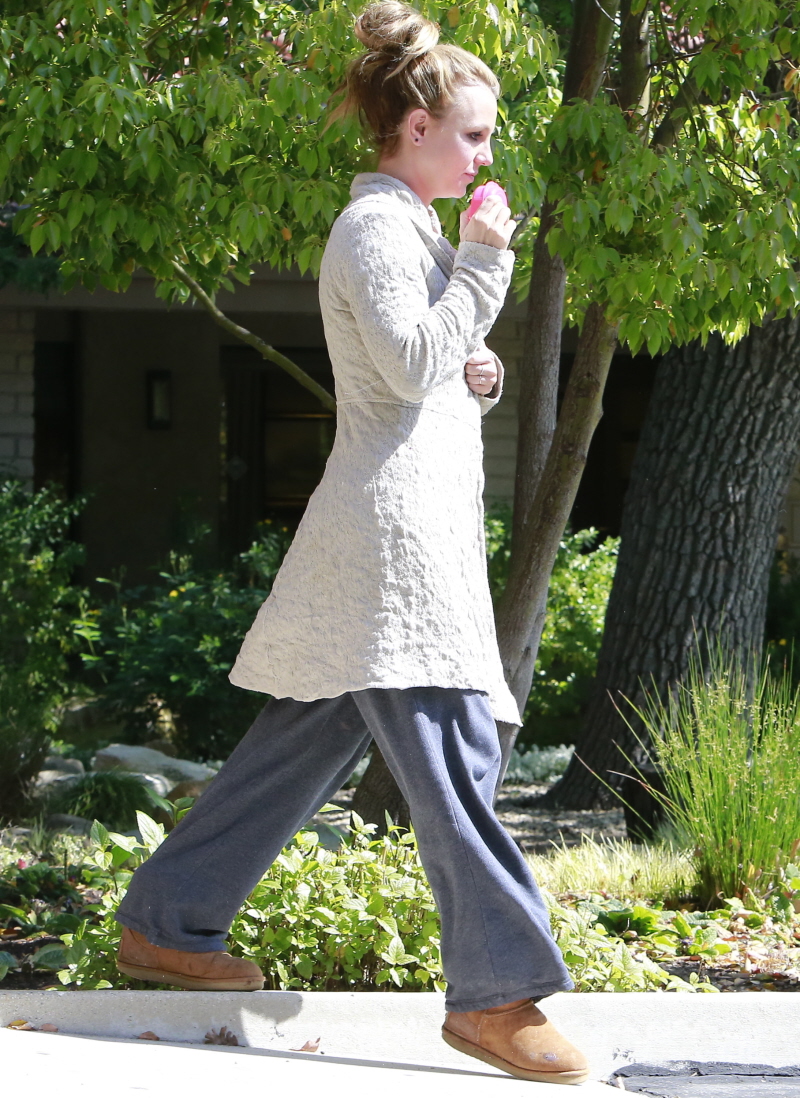 Photos courtesy of Fame/Flynet.