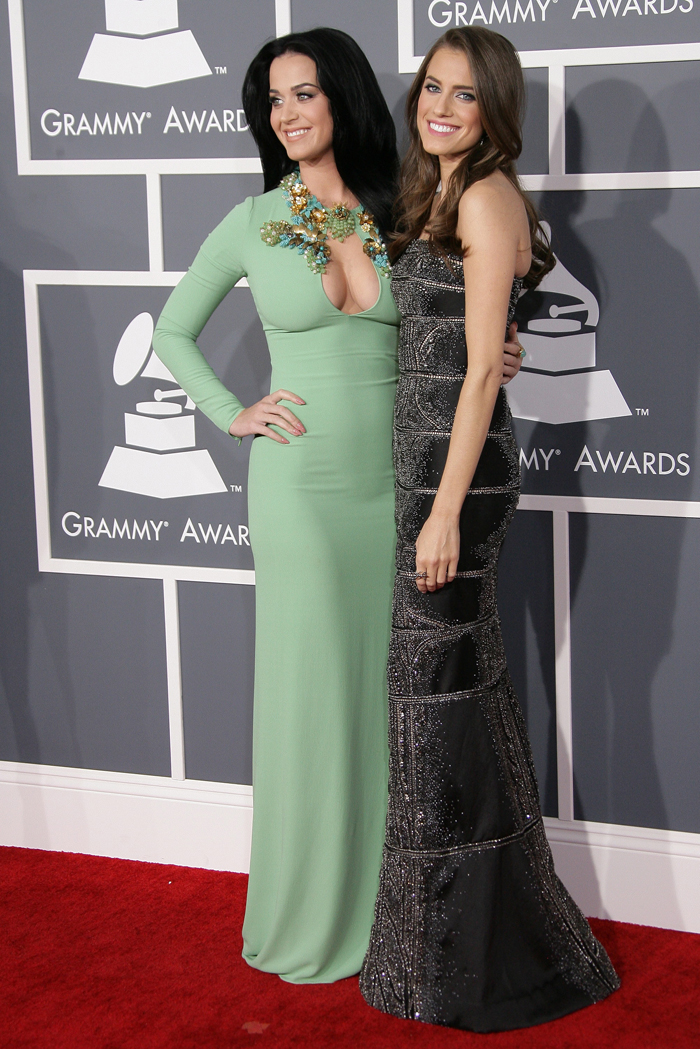 About a week ago, we reported the shocking (not really) news that Katy Perry and John Mayer had broken up for the second time, and then reports filtered out that John was mostly dating Katy because being seen and photographed with her kept him in the spotlight while he's unable to tour regularly because of his throat granuloma recovery. I think it's pretty easy to discern that, no matter the reason for the breakup, John is probably the one in this relationship who acted more douchey; and I think that, short of Katy actually catching him in bed with someone else with her own eyes, if anyone did the breaking up, it was him.
This week, all three of the major U.S. tabloids have their own version of events leading up to the split. The worst story comes from Star, which printed a story about how John dumped Katy because she's just "not hot enough" for him anymore. As in, Katy gained a couple of pounds, and John started pointing it out to her in a negative way. Obviously, mentioning your girlfriend's slight weight gain is always a negative thing to do, but I can see John being extra douchey about it. Here's the story: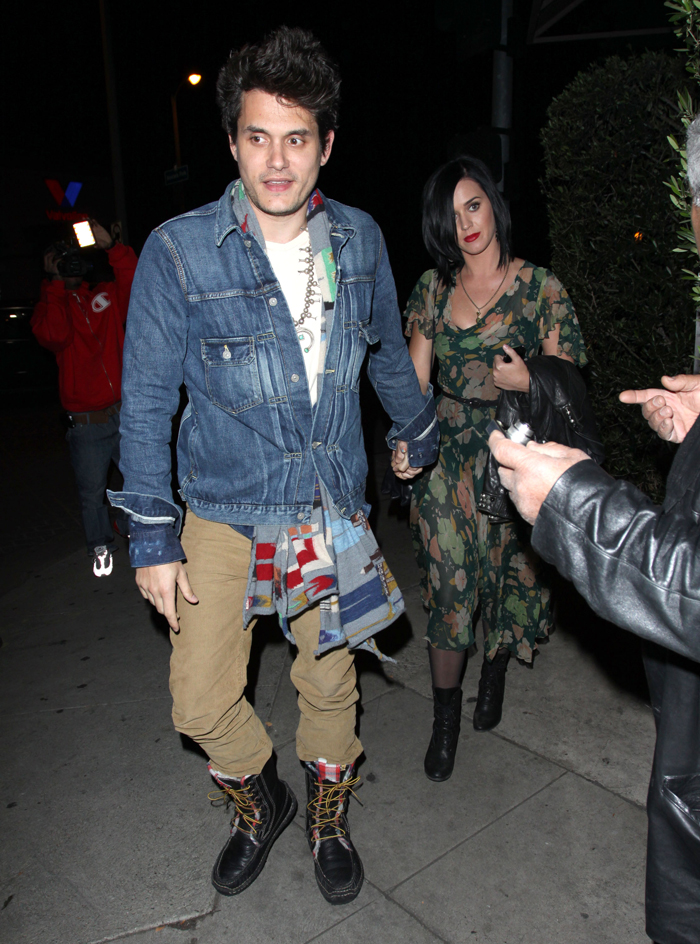 John Mayer seems to be "Hot N Cold" when it comes to Katy Perry. After gushing over his relationship in recent interviews, stating that he is "quite happy," the music industry's most notorious ladies' man has hit an all-time low — dumping Katy for getting fat! The "California Gurls" singer, 28, who started dating 25-year-old John last summer, is "devastated," says a pal. "She is so confident, but as soon as she put on a few pounds, he was constantly putting her down." Despite John's shallow reasoning, insiders say a shattered Katy would still like to make it work! "She's going to make sure she looks amazing," continues the source. "She wants him to take her back."
[From Star, print edition, April 8, 2013]
Meanwhile, In Touch writes that "Katy has finally acknowledged John tricked her. 'She thought he was a sweet, sensitive guy. Then boom: He dumps her. She didn't see it coming." The Enquirer adds that John's wandering eye was a problem (no kidding), and Katy couldn't handle how affectionate John was with Allison Williams even though she's Katy's friend too. All of the tabloids' theories seem plausible, but we've already heard that John and Allison were reportedly getting gropey in public together a few months ago. I know that Allison is supposedly dating John's friend, Ricky Van Veen, but I wouldn't put it past John to hit on his friend's lady. Quite simply, the dude has no scruples, and yes, I can also believe that he'd dump Katy because she ate at Taco Bell two days in a row and gained a pound.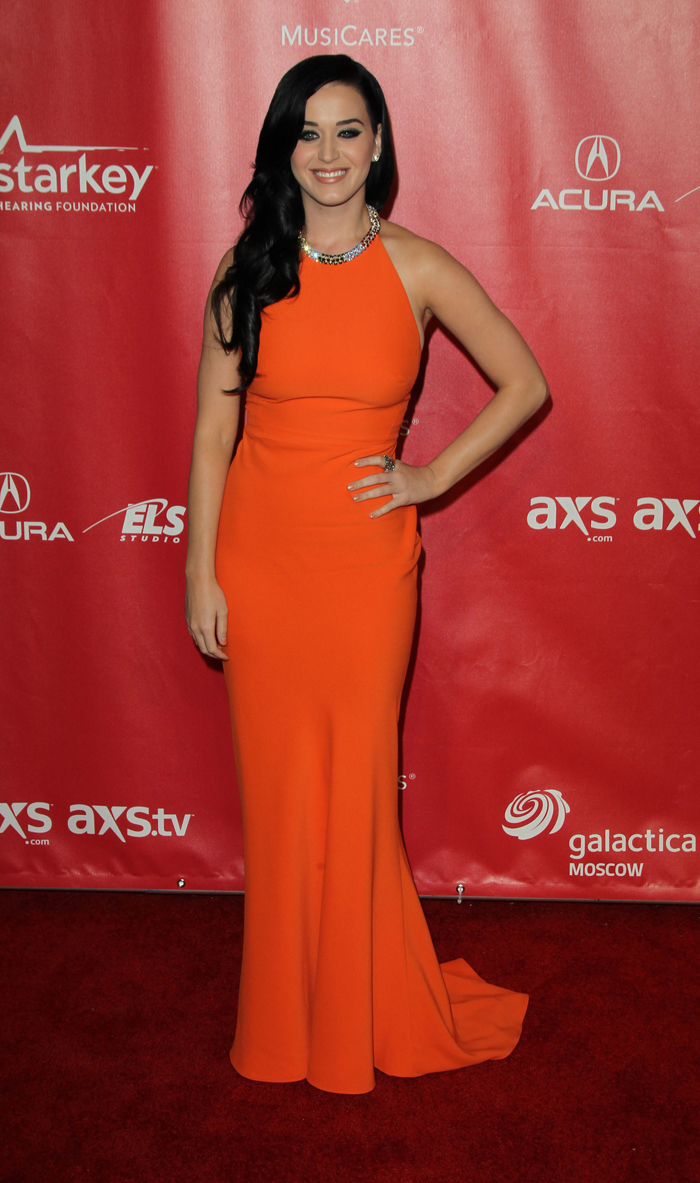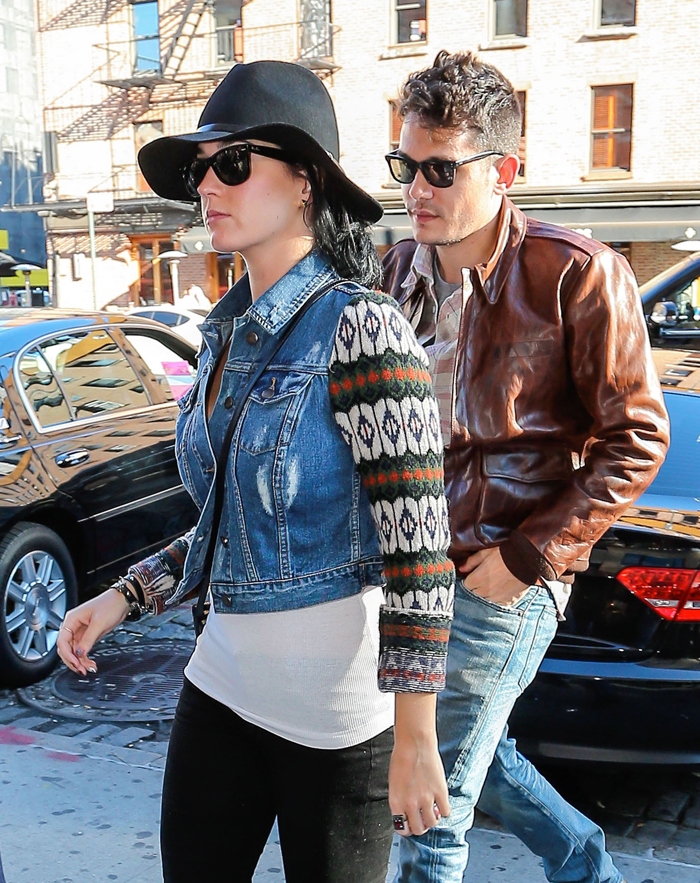 Photos courtesy of Fame/Flynet and WENN