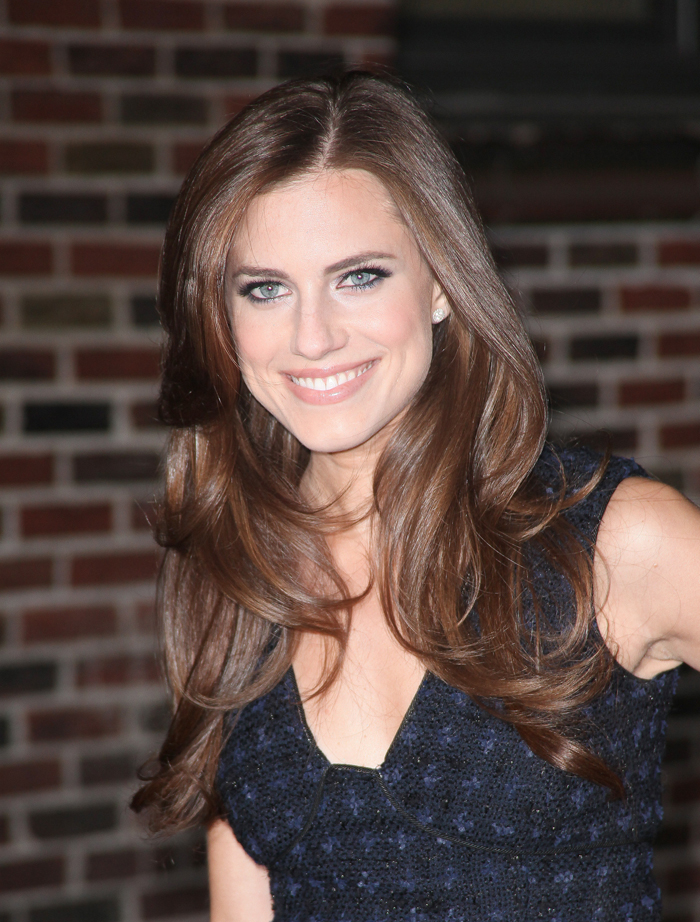 I harbor mixed feelings about this story. John Mayer and Katy Perry have been dating for at least six months, and supposedly, they have progressed into a very serious relationship. I mean, John's probably cheating on her in some shape or form, but he spent Christmas with her family, and he's reportedly looking for an engagement ring for Katy. So it is what it is, whatever it is.
According to a report from Mail Online, John may be trying to get cozy with Allison Williams (from HBO's "Girls"). Now Allison supposedly has a boyfriend, and they're apparently all couple-datey with Katy and John, but the details of this story are a bit sketchy. Observe: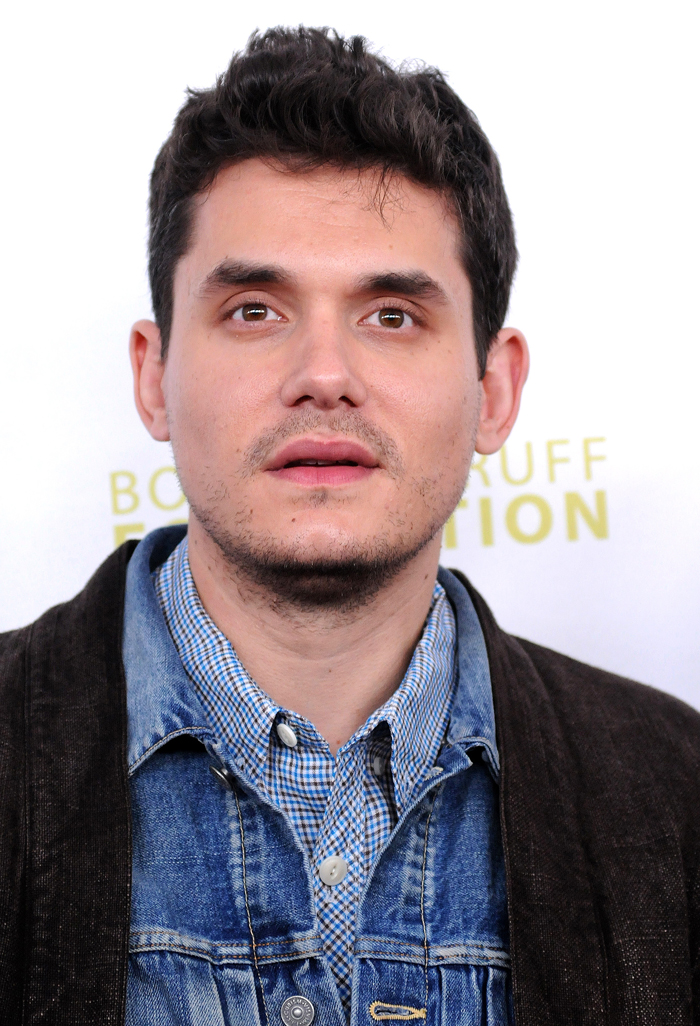 Musician John Mayer has been spotted with Girls beauty Allison Williams – just days after partying with girlfriend Katy Perry at the White House.

The singer, 35, and the willowy brunette, 25, who is dating Mayer's good friend Ricky Van Veen, surprised onlookers as they turned up at an intimate event for fashion store American Two Shot at Manhattan's trendy Jane Hotel on Friday night.

The couple are longtime pals and enjoyed dinner with their respective partners in New York last month.

An onlooker told MailOnline: "Allison and John walked in together and separated to talk to respective friends. They then made their way back to each other, and John had his arm around Allison's waist. They were talked together for a bit before leaving."

The onlooker said Allison, who stars as Marnie in Lena Dunham's HBO hit, had her hair in "polished waves," and was wearing a beige suede jacket – while John had donned an odd "beige dressing gown-style coat."

The pair left the event – where there was red velvet cake and bacon vanilla sponge cake to celebrate the store's anniversary – and headed to dinner at West Village Mexican hotspot El Toro Blanco.

There, another onlooker told MailOnline: "They were with another guy, but they seemed to be in an intense conversation the entire night and were sitting across from each other at the booth-style table. They were sitting down when we got there for our 10pm reservation, and they stayed until around 11:30pm. They stayed pretty the late until the restaurant was clearing out."
[From Daily Mail]
Here's what throws me off: Why did John have his arm around Allison's waist if he's not trying to subtly work a douche move on her? Even if they were hanging out with some other dude too, it still seems a bit weird. It's almost like John figures since he's friends with this Allison chick and her boyfriend, no one would think he's really trying to get with her, and thus, he's got a perfect excuse to put his arm around her and explain it away as nothing if anyone asks. Does that make sense? I think I just hurt my brain trying to get into John Mayer's douchehead.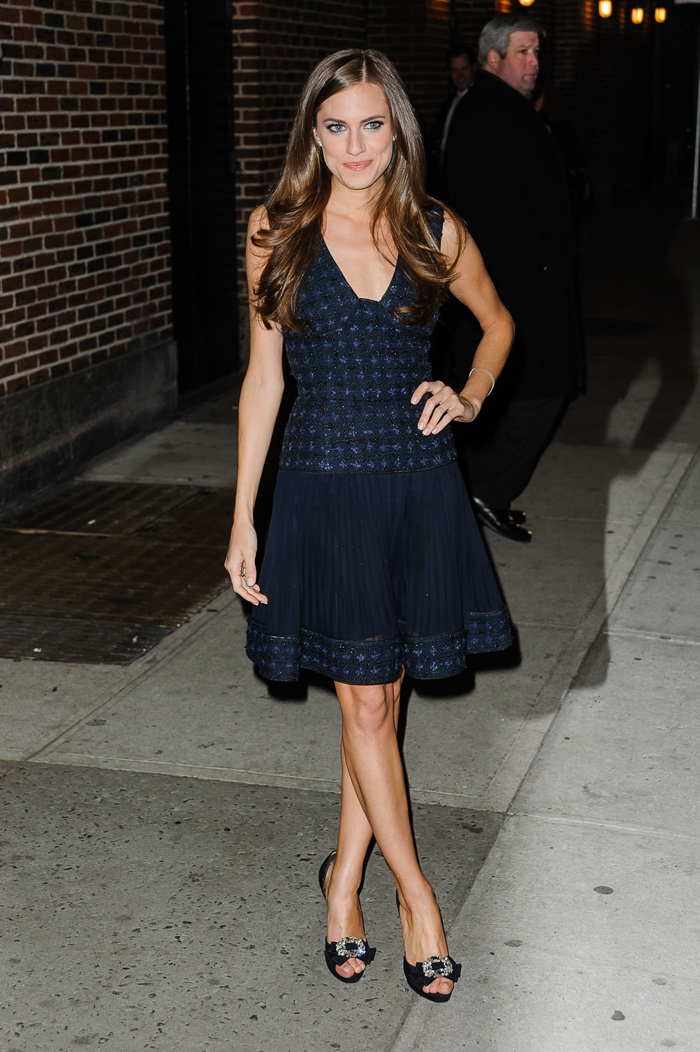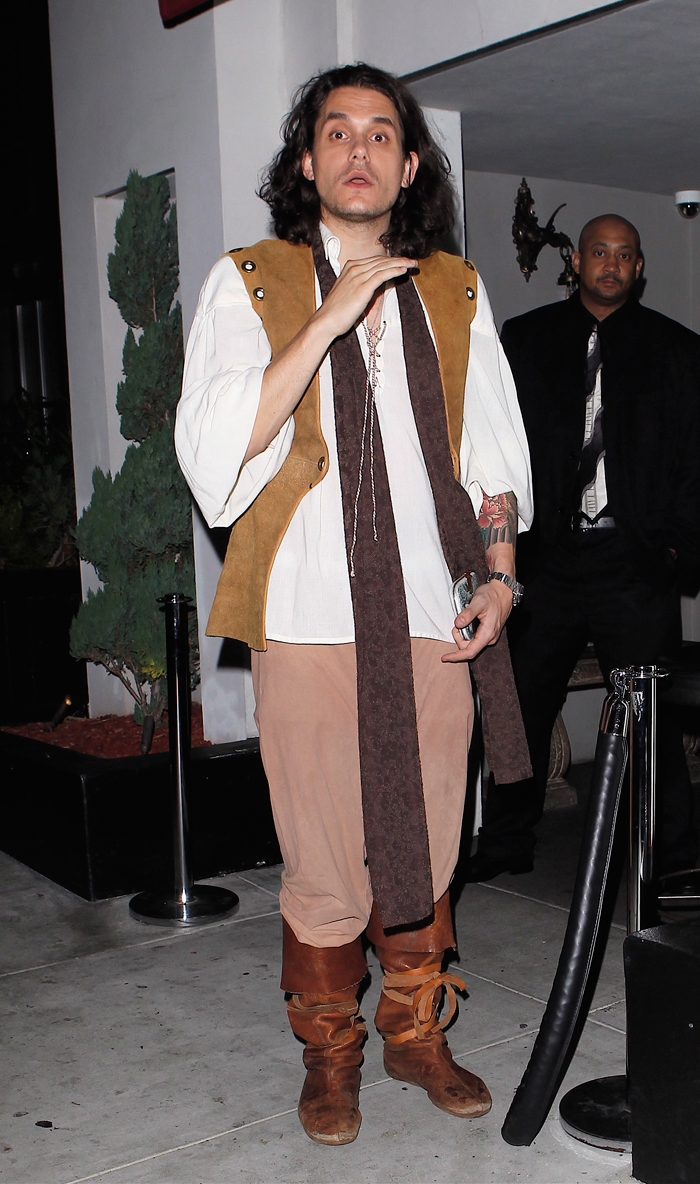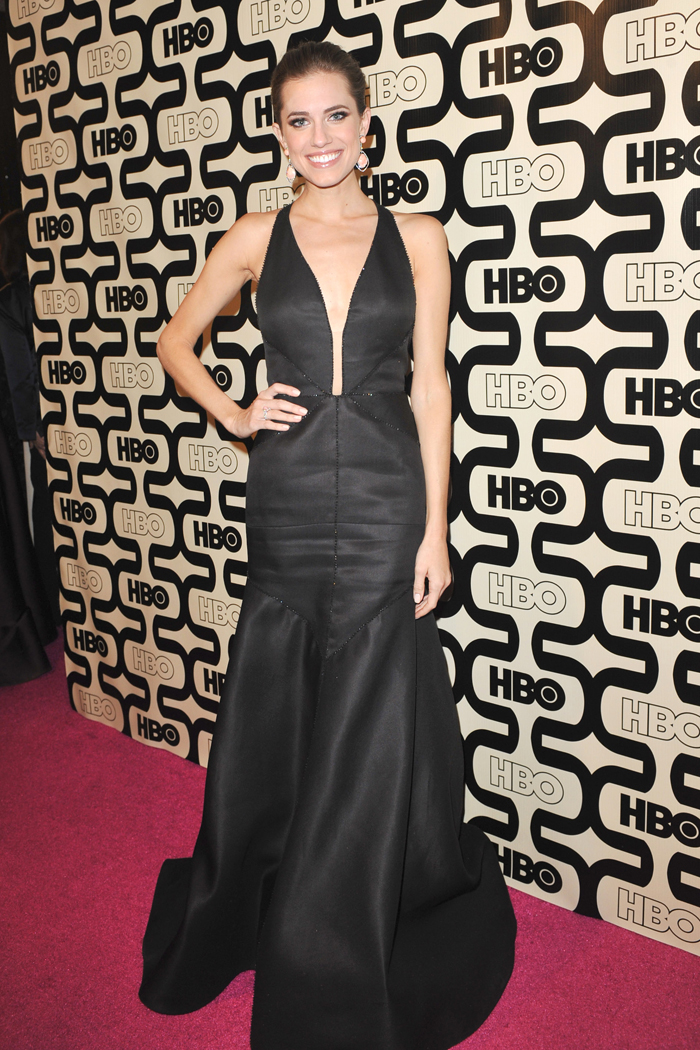 Photos courtesy of WENN