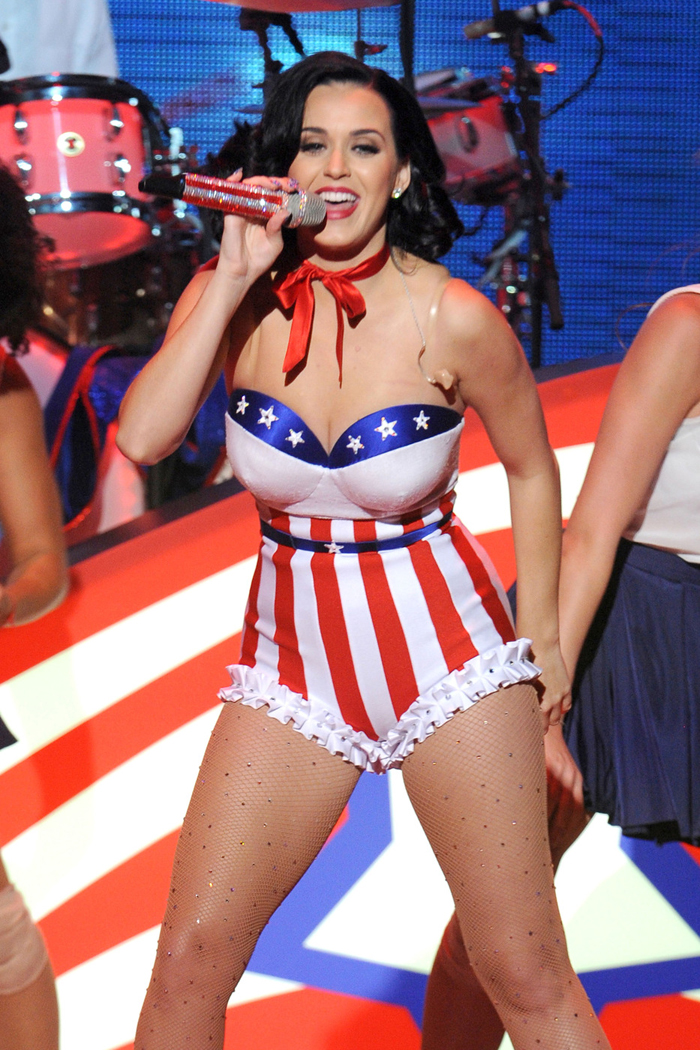 Did anyone really think that Katy Perry and John Mayer would have lasted this long? They've been a publicly gross couple since last August, it's been about six months since they started officially dating. There's something different about Katy when she's pictured with John. She seems more subdued than usual, doesn't she? The story all along is that Katy has been playing it cool and noncommittal with John in an effort to change him, and maybe it's working — for now. After all, he did spend Christmas with her family and dressing up like pervy Santa, and now this week's issue of Star has heard from a friend of Katy's who says that John asked Katy's dad for her hand in marriage at some point, and Dad gave his approval. Nice move, Dad. Here are the details: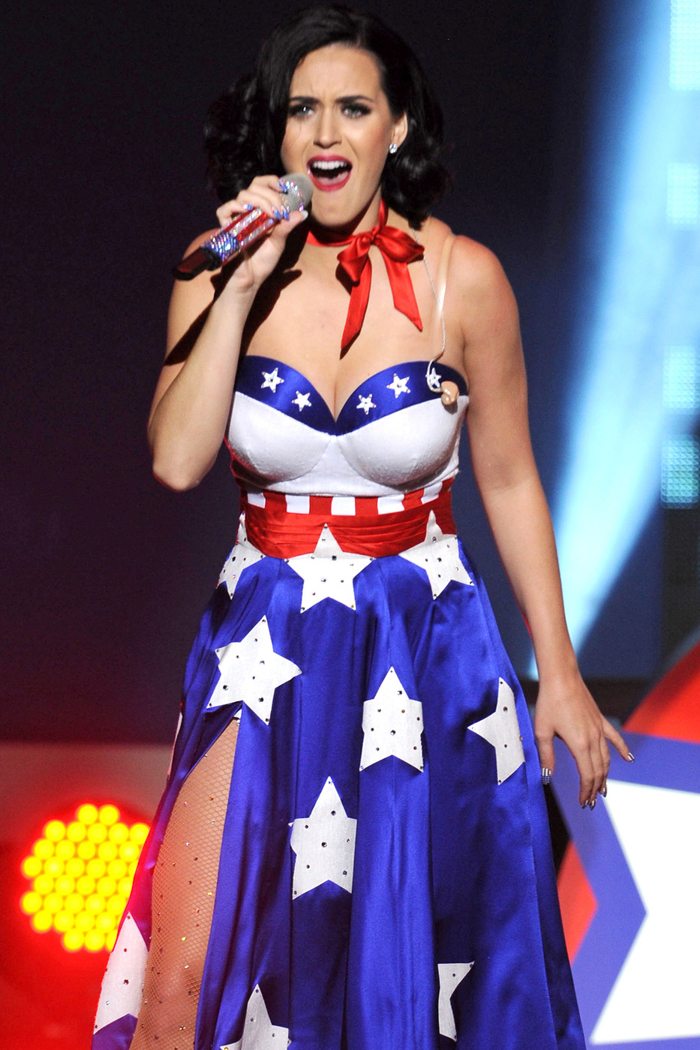 From the moment they got back together in July, everyone said their romance was doomed. He had the worst love-'em-and-leave-'em rep in Hollywood, and she had just gone through a messy divorce. But against all odds — and perhaps, against her better judgment — it looks like Katy Perry, 28, and John Mayer, 35, are taking their relationship to the next level. Insiders say that he's planning to propose!

"Although John really wanted to present Katy with an engagement ring over Chirlstmas, he hasn't found the perfect one yet," a close source reveals. "But he spent the holidays with Katy's family and took her dad, Keith, aside to ask for his daughter's hand in marriage."

And while Keith and Katy's mom. Mary, gave the guitar hero their blessing, it seems like their pop star daughter didn't need anyone's approval. "Katy's been teling everyone they're getting married," a pal dishes. "All her friends are worried she'll end up heartbroken again, but she keeps saying John is the one."

Katy's sister Angela and brother, David, also got to know John during the December get-together in New York City, but they came away from the meeting even more skeptical. "they told katy to give it another six months before committing to marriage," the source reports. Considering that this is Katy's second big whirlwind courtship in just over three years, their concern is understandable. Her marriage to comedian Russell Brand crashed and burned after just 14 months, and if things with John fall aprat, going through another divorce could be devastating for the singer.

Depsire the warnings, however, Katy is plowing full-steam ahead. John has already moved into her L.A. home, and the couple are shopping for their own place together. In the meantime, the former ladies' man — who previously dated Jessica Simpson, Jennifer Aniston and Taylor Swift — is still hunting for that perfect vintage engagement ring.

"It's funny — both of them used to be so wild," says the insider, "but now they just spend most nights at home and watching movies. They're inseparable!"
[From Star, print edition, February 4, 2013]
Everyone realizes that this is a very bad idea except for John, Katy, and her dad, right? They really just need to take it slow. I think that, like Russell, John has a terrible time with monogamy, and we've already heard rumors that he's stepping out on her for sex dates. Hopefully, this story is just tabloid fiction penned as a semi-logical extension of John's Christmas visit with Katy's family. One can only hope.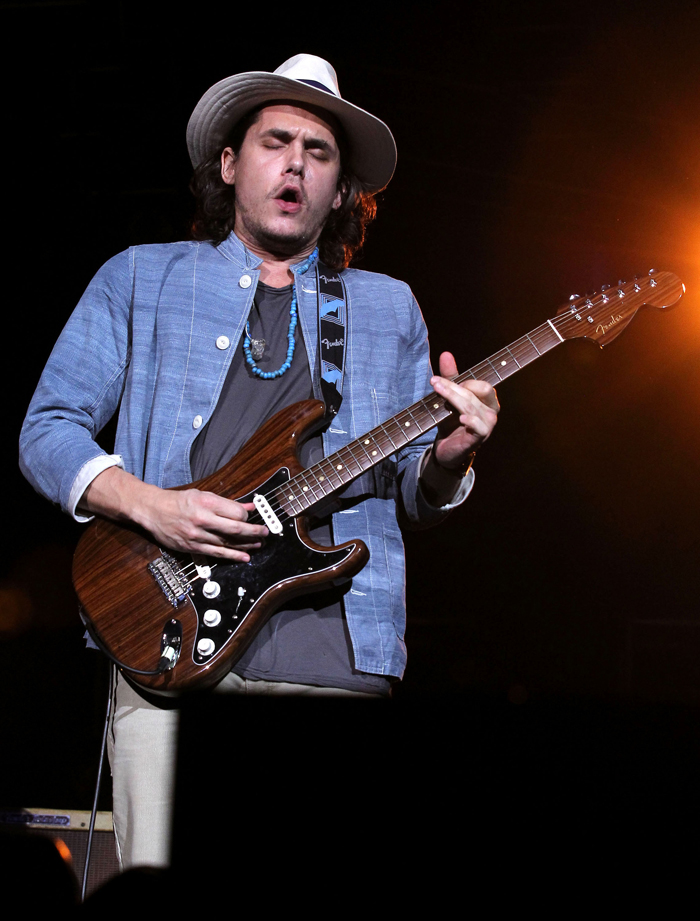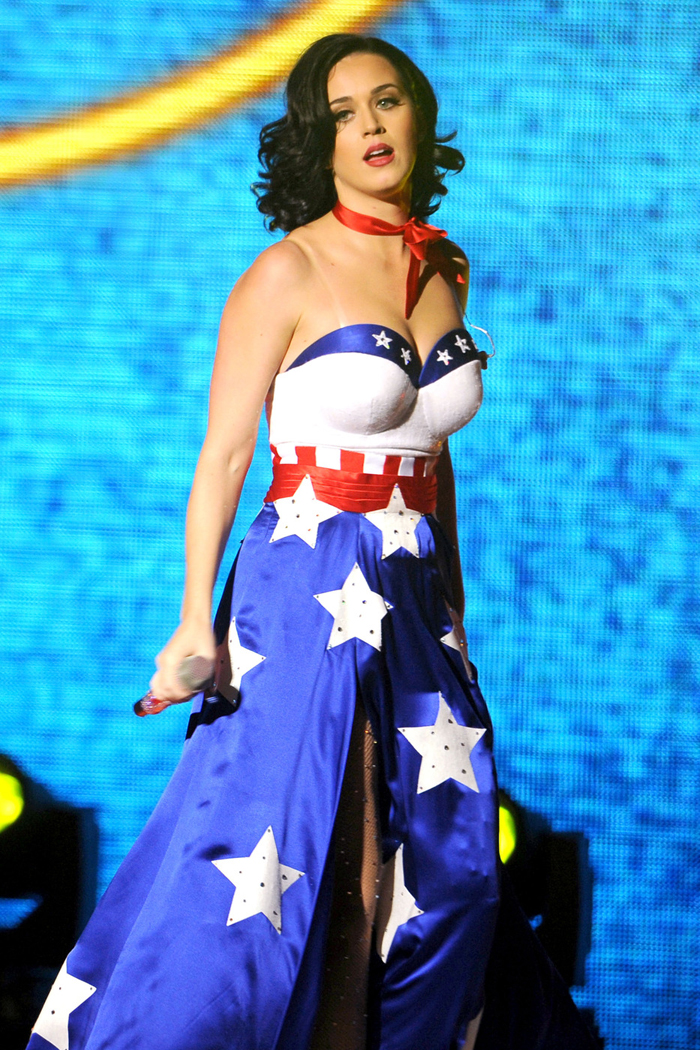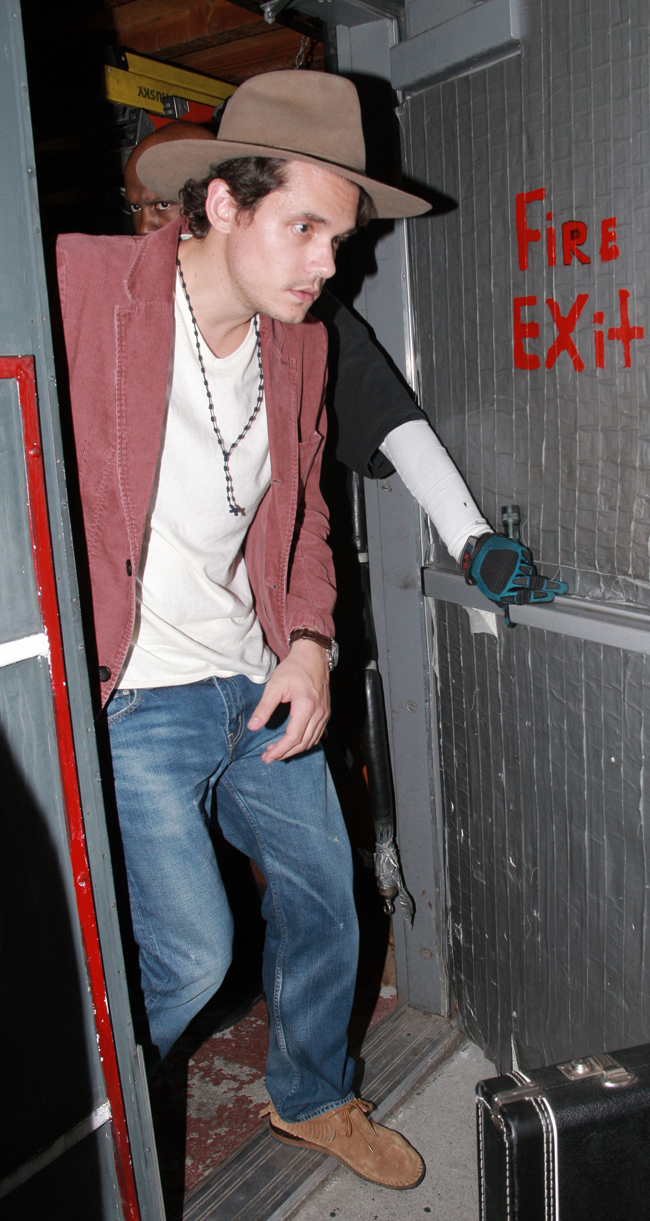 Photos courtesy of Fame/Flynet, Pacific Coast News, and WENN