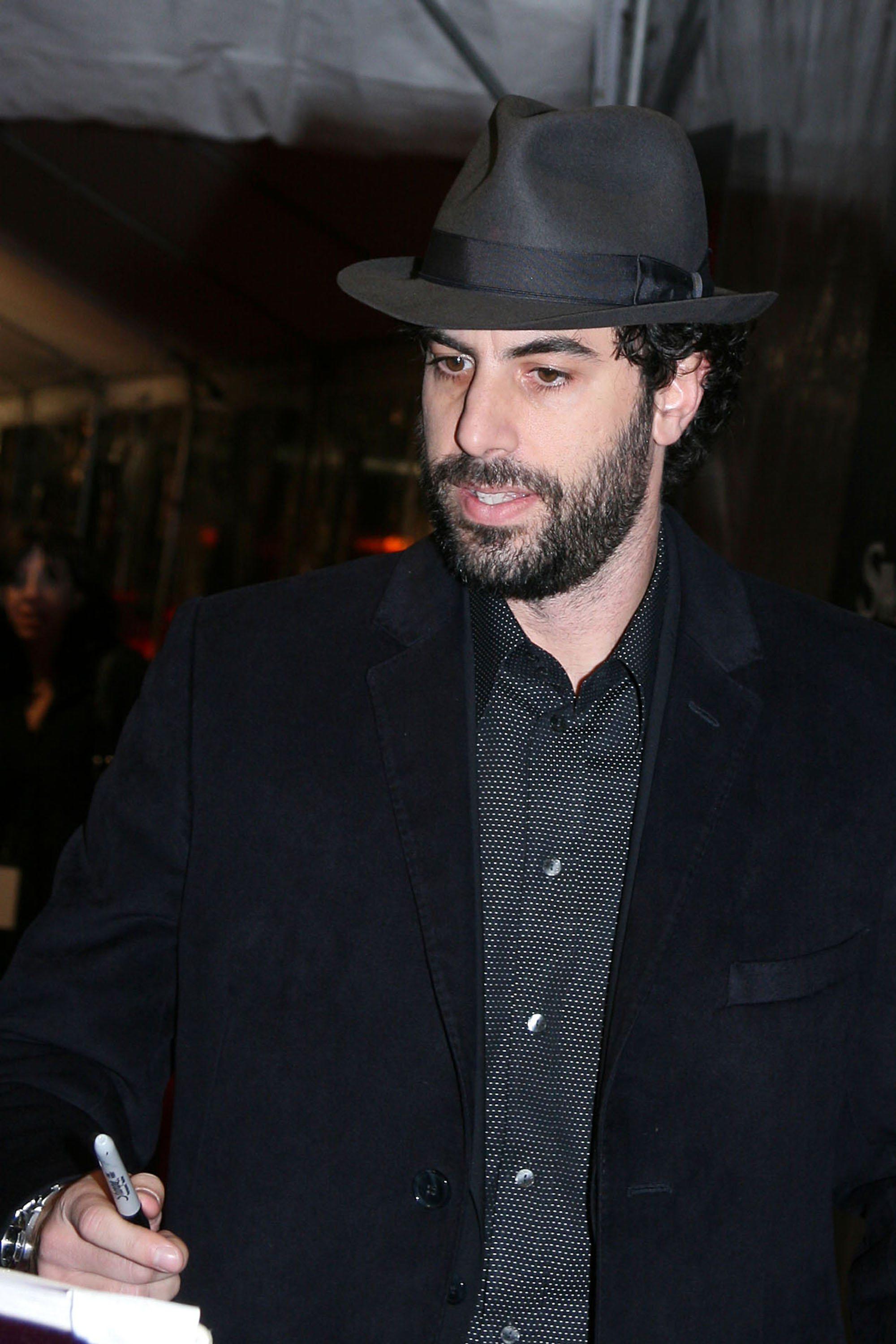 Does Madonna have a sense of humor about herself? I can never tell. Sometimes she seems to take herself too seriously, yet she's a smart enough businesswoman and entertainer to know that old axiom: this too shall pass. So it is with her friend Sacha Baron Cohen, star of her hit music video "Music" (from way back in 2000, when she had her original cheekbones). Cohen's latest star turn will be the May 2009 release of Bruno, his follow-up to the hysterically funny hit 2006 film Borat. Unfortunately for Madge, Bruno thinks it's cool to hijack African babies named David. Ruh-roh.
Cutting comic actor Sacha Baron Cohen, most famous for his Borat and Ali G characters, will make Madonna the butt of a series of cruel jokes in his new film Bruno (or, to give it its proper title, Bruno: Delicious Journeys Through America For The Purpose of Making Heterosexual Males Visibly Uncomfortable In The Presence Of A Gay Foreigner In A Mesh T-Shirt).

The movie features the outrageously camp antics of Sasha's latest favourite character, gay fashion journalist Bruno. A major plotline sees Bruno and his boyfriend adopting an African baby called David, who they then happily parade around the chic fashion capitals of the world.

The joke is an open slap at Madonna, who adopted Malawian tot David Banda. Sacha and Madonna became great mates a couple of years ago and he even featured as Ali G in the video for her hit single "Music."
[From the Sun]
Just reading the full title of the movie, I had a little giggle. But is it off-base to mock not just Madonna, but her son? And isn't this "African baby" joke a little…2006? And will Madonna be able to laugh at herself? Who knows? The weird thing is that, out of character, Cohen seems a lot like Madonna: smart, controlling, anal retentive. They're pretty well matched, actually, and I bet that if Cohen had asked, Madonna would have done a cameo in Bruno. Unfortunately, I bet Sacha Baron Cohen is now dead to Madge, or at the very least, on notice.
Picture note by JayBird: Here's Sacha Baron Cohen in March 2007. Images thanks to WENN.