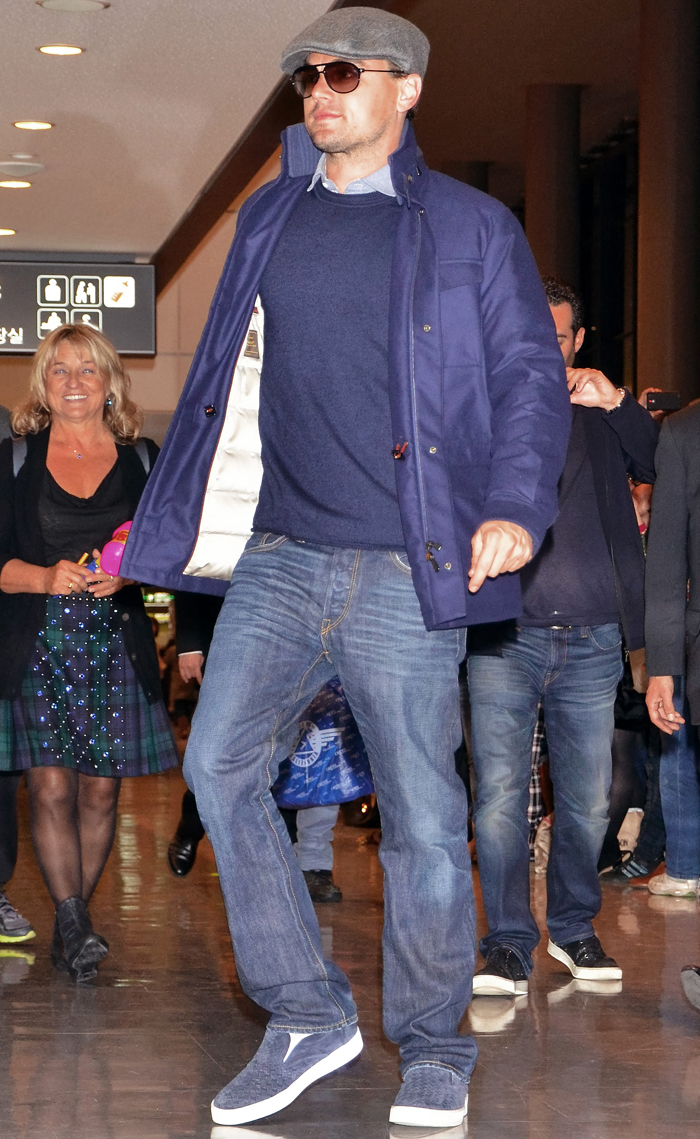 Here's a picture of Leonardo DiCaprio arriving in Tokyo to a huge throng of fans in March. I guess I didn't realize Leo was big in Japan, but I'm sure he appreciated the welcoming committee although very few of the fans in attendance were likely to be his type — that is, tall, skinny, and impossibly blonde ladies in their 20s. Speaking of Leo's type, this week's issue of In Touch report that he's found a new girlfriend, and he even dared to tread outside of the Victoria's Secret catalog to find her (go Leo!). Don't worry though. She still looks like she'd be perfectly at home with a set of Angel wings. Introducting Leo's new lady, 25-year-old Heather Hahn: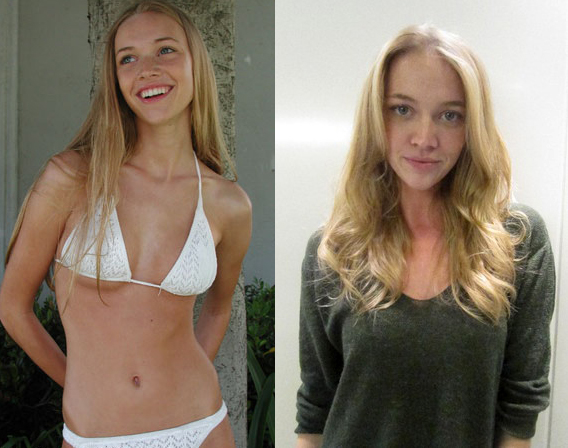 Leonardo DiCaprio definitely has a type! The Django Unchained actor, 38, who has dated a string of gorgeous younger models, apepars to have a new lady in his life: model Heather Hahn, 25. At a dinner with friends at Baoli Miami on March 21, "Leo only had eyes for Heather" as the group feasted on filet mignon and drank several bottles of Dom Perignon, says an eyewitness. Then they hit the dance floor, where Leo "was grabbing her by the waist as they danced," adds the eyewitness. "They were laughing and smiling and really seemed into each other. Leo was a total gentleman. He even pulled out Heather's chair for her!"
[From In Touch, print edition, April 15, 2013]
Hahaha. So all it takes to be declared a "total gentleman" is to pull out a chair for a girl? That's so lame. I wonder how long it will be before he buys a Prius for this young chickadee, and then she'll know that she's sticking around for at least a few months until she reaches her Leo-dictated expiration date.
In an interesting companion piece, Star has printed a story about how Leo's modelizing ways are rubbing off on Bradley Cooper, who became part of Leo's p—y posse when they hung out together in Miami in February (along with Mel Gibson and Jonah Hill). Apparently, this all makes total sense now that Bradley is dating 20-year-old Suki Waterhouse, who just happens to be a young, blonde model, but this is stll so weird: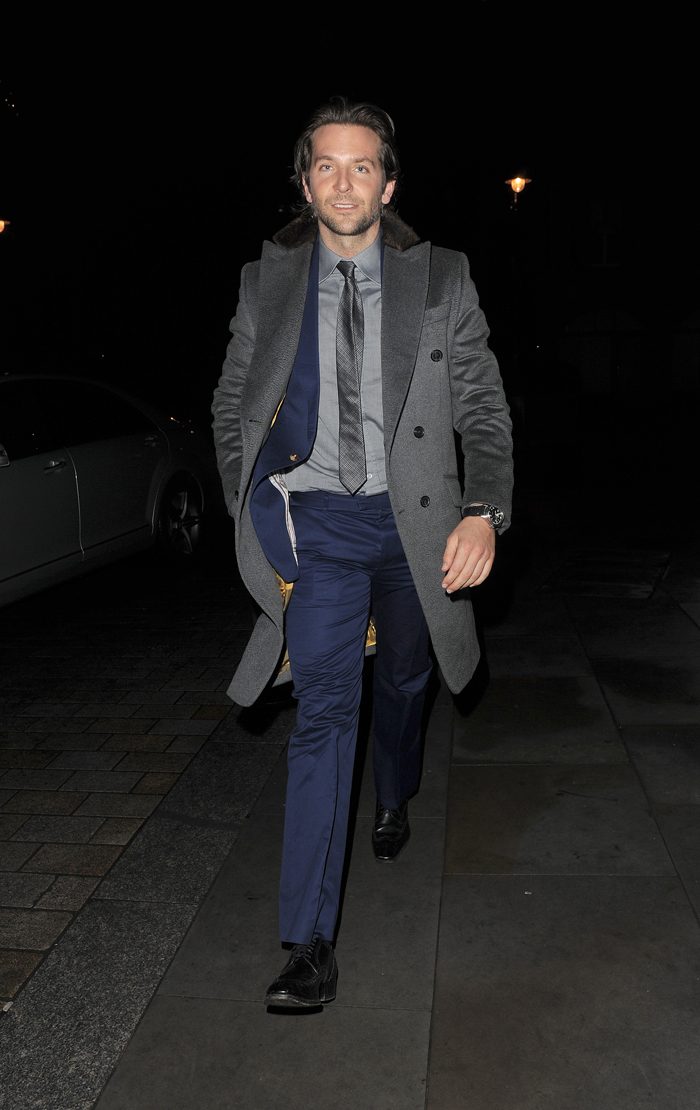 Bradley Cooper is getting a lesson in the no-strings-attached hookups from Hollywood's ultimate bachelor, Leonardo DiCaprio! "The guys [both are 38 years old] got to know each other during awards season, and leo took Bradley under his wing," divulges an insider. "Bradley was moaning about finding Mrs. Right. But Leo told him to chill out and enjoy all the beautiful women." Leo, who has romanced a string of catwalkers, including Gisele Bundchen and Bar Refaeli, explaiend his own master plan to Bradley. "He's going to date as many supermodels as possible before he's 40, then he'll settle down with a good woman," the spy explains.

And it looks like Leo's advice has sunk in! Bradley has been spotted with model Suki Waterhouse, but "Bradley's been following his pal's advice — good times with no commitment," says the source. "He's been flying Suki into town when he wants to see her and sending her back when he needs space — and he's happy as a clam, all thanks to Leo's love advice." Ladies, you've been warned.
[From Star, print edition, April 15, 2013]
Well, I hope that if this story is true, Bradley will soon see how empty the life of a modelizer can be for a man steadily approaching the age of 40 years. Or is it? Maybe it really is the best way for guys such as Leo and George Clooney, but Bradley seems much more sensitive. You know, like a very sensitive serial killer who chants bedtime stories while stalking his victims. Hey, I wonder what Suki thinks of Bradley's new perm. You know that hairstyle is way older than she is.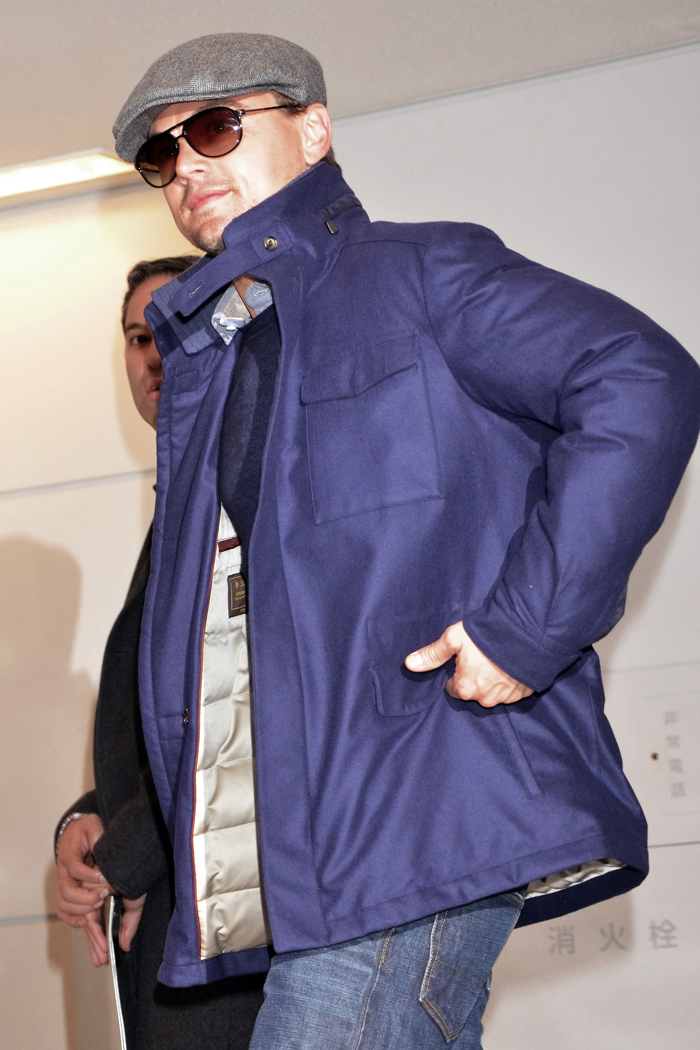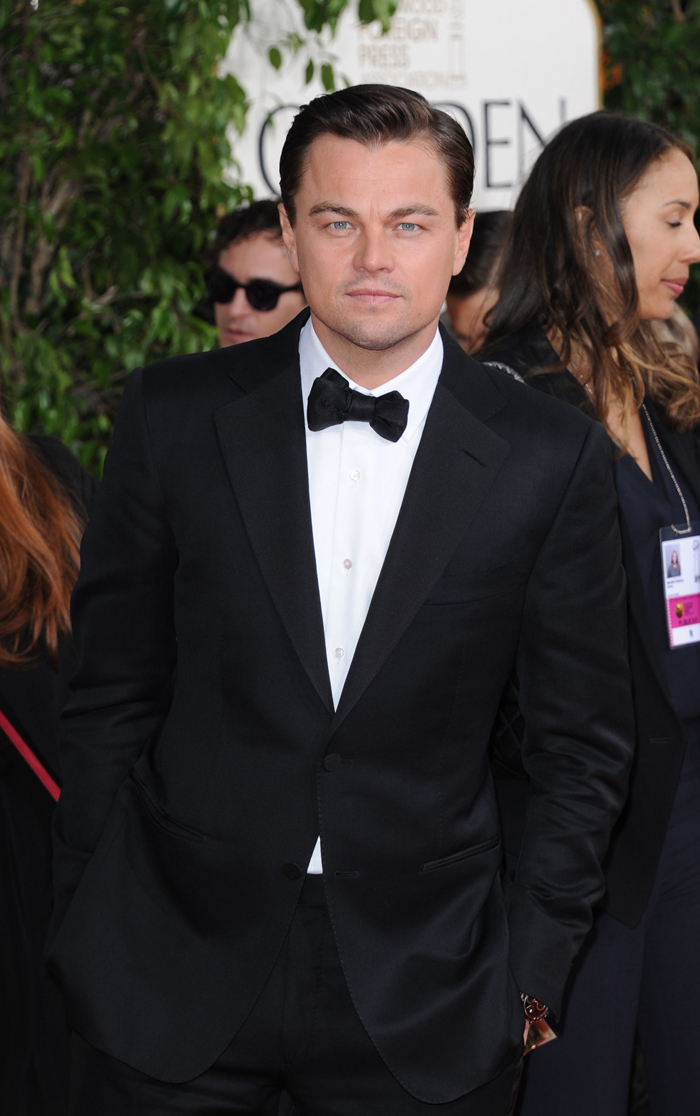 Photos courtesy of WWD and WENN