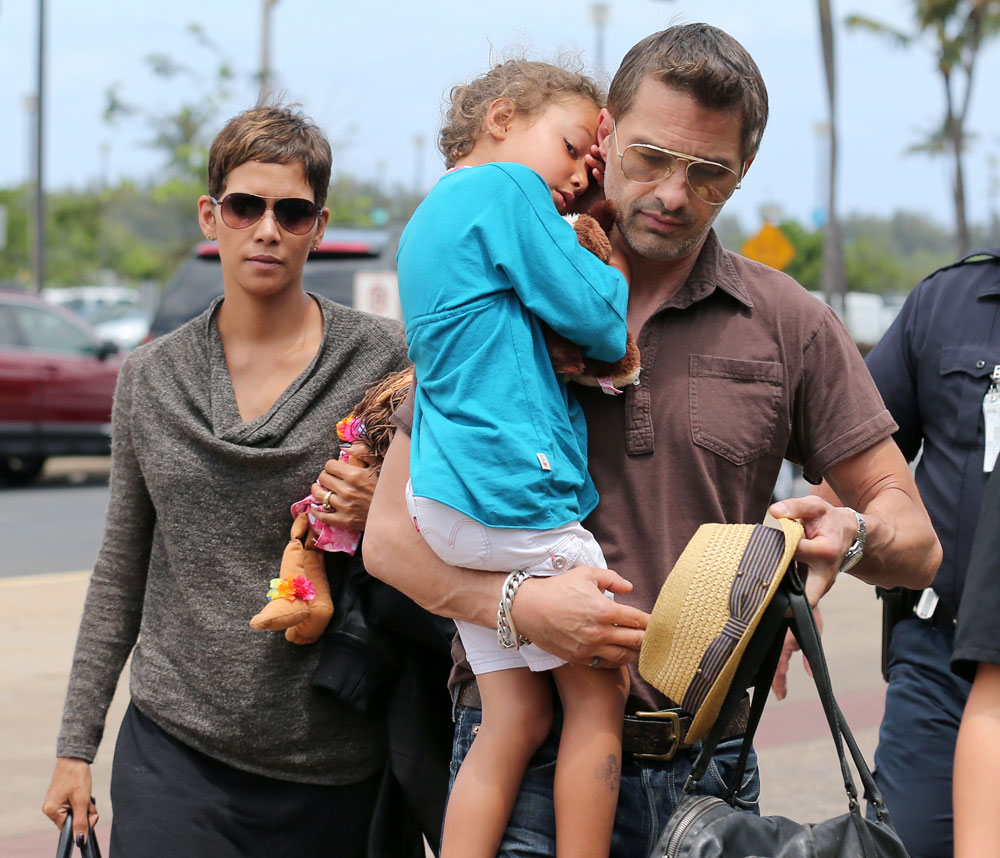 It's official, Halle Berry is knocked up at 46 with her second child. TMZ broke the news that Halle is expecting with her fiance, Olivier Martinez, and that she's three months pregnant with a boy. Halle's rep confirmed that her client is expecting a baby so it's on. US also has the detail that Halle's daughter Nahla, with her ex Gabriel Aubry, has been asking her for a sibling.
Yes, yet another A-lister is having a baby in 2013: Halle Berry! The Oscar-winning actress, 46, is pregnant with her second child — a baby boy! — and her first with fiance Olivier Martinez, a source confirms to Us Weekly, adding that she's "elated." According to TMZ, which first broke the news, the Call star is three months along. UPDATE: Berry's rep tells Us: "We can confirm that Halle Berry and Olivier Martinez are expecting a child."

The baby-to-be will join big sister Nahla, Berry's 5-year-old child with ex Gabriel Aubry. Us Weekly was first to break news of Berry's engagement to her hunky Dark Tide costar, 47, back in January 2011. Berry and the Frenchman confirmed their happy news a few months later, but have yet to set a wedding date.
Appearing on The Wendy Williams Show last fall, the Cloud Atlas star admitted that little Nahla was pining for a sibling — but a sister.

"That's the thing. [My daughter is] asking me," Berry admitted. "Every night we pray to God, and she's so sweet. She says, 'God, please bring me a bunk bed and a baby sister.' And I say, 'I can do one of those things, I know for sure! The other one we have to keep praying on.' What do you say to her when she wants that and can't understand why God's taking so long, you know?"
That's pretty surprising. I would have guessed that Halle and Olivier were on the outs before I would think that she was trying to get pregnant. (If she was trying.) Maybe this is why Halle and Olivier just took that Hawaiian vacation, to celebrate. I wonder if Halle went to see a fertility specialist, which seems likely given her age (although it happens), or if it just happened naturally for her. Congratulations to Halle and Olivier on their happy news! Hopefully they can avoid the drama that seems to follow Halle and her exes.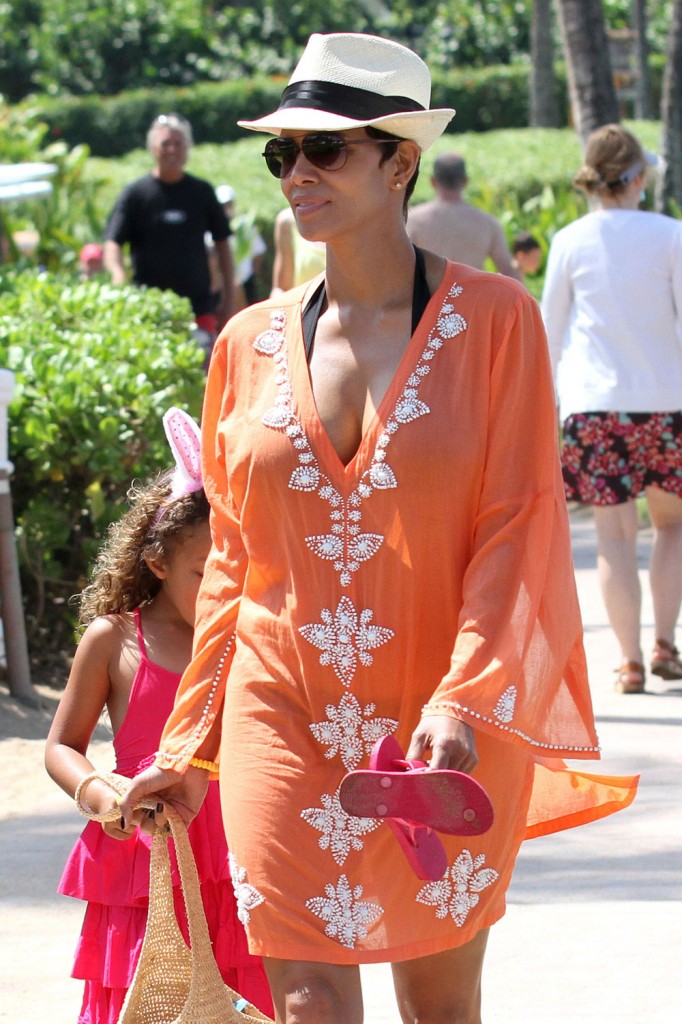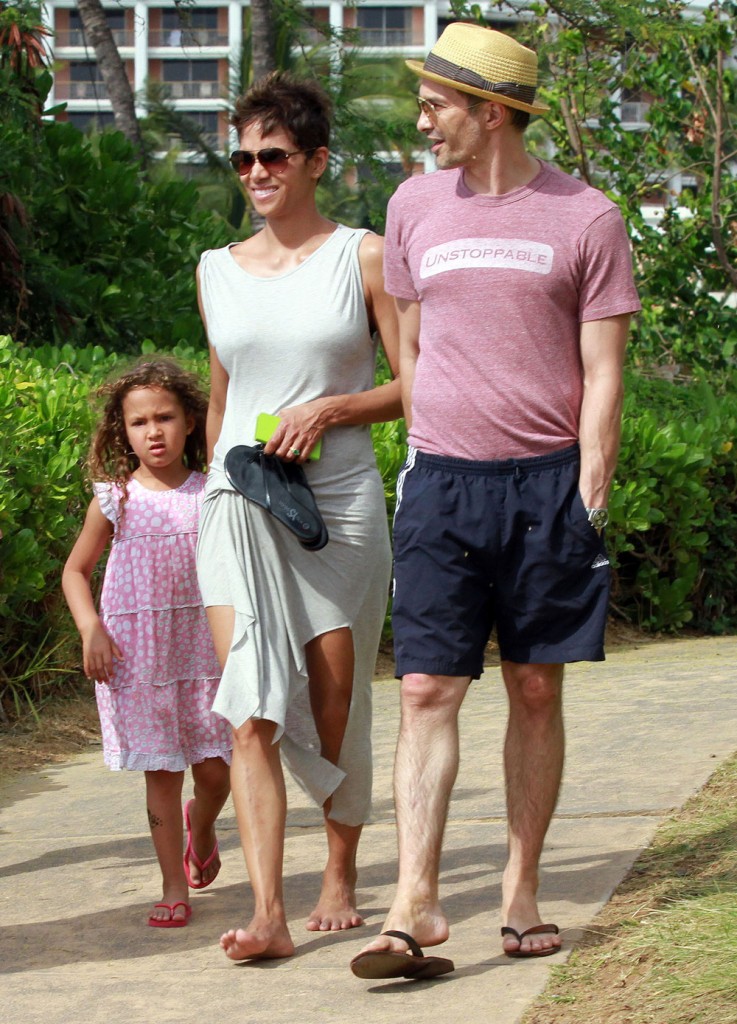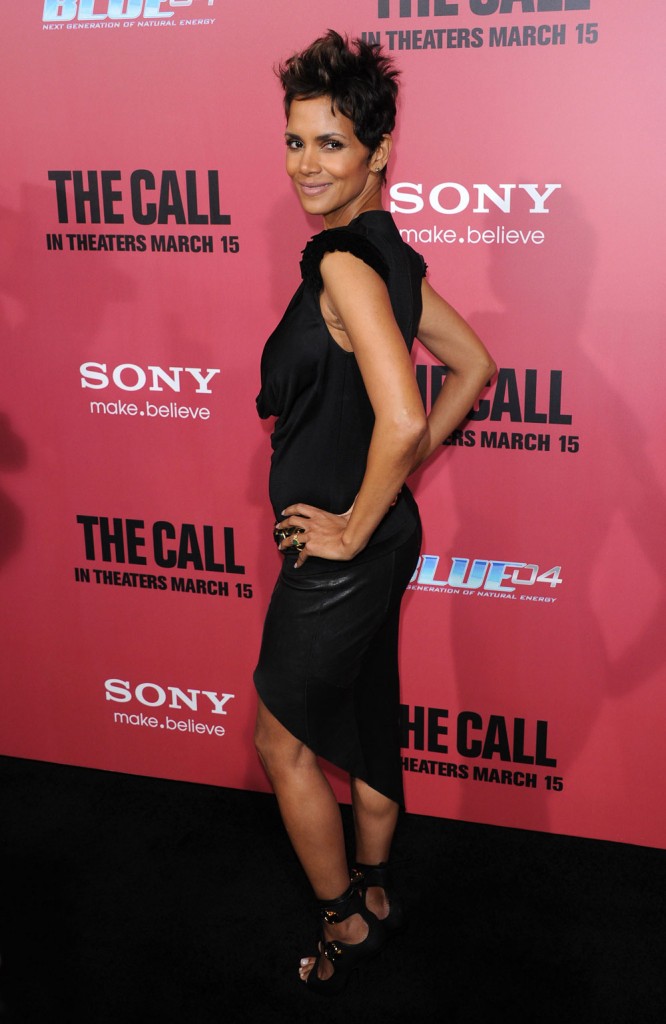 Halle is shown on 4-1, 3-13 and 3-27. Credit: FameFlynet. Red carpet pic from 3-5-13. Credit: WENN.com