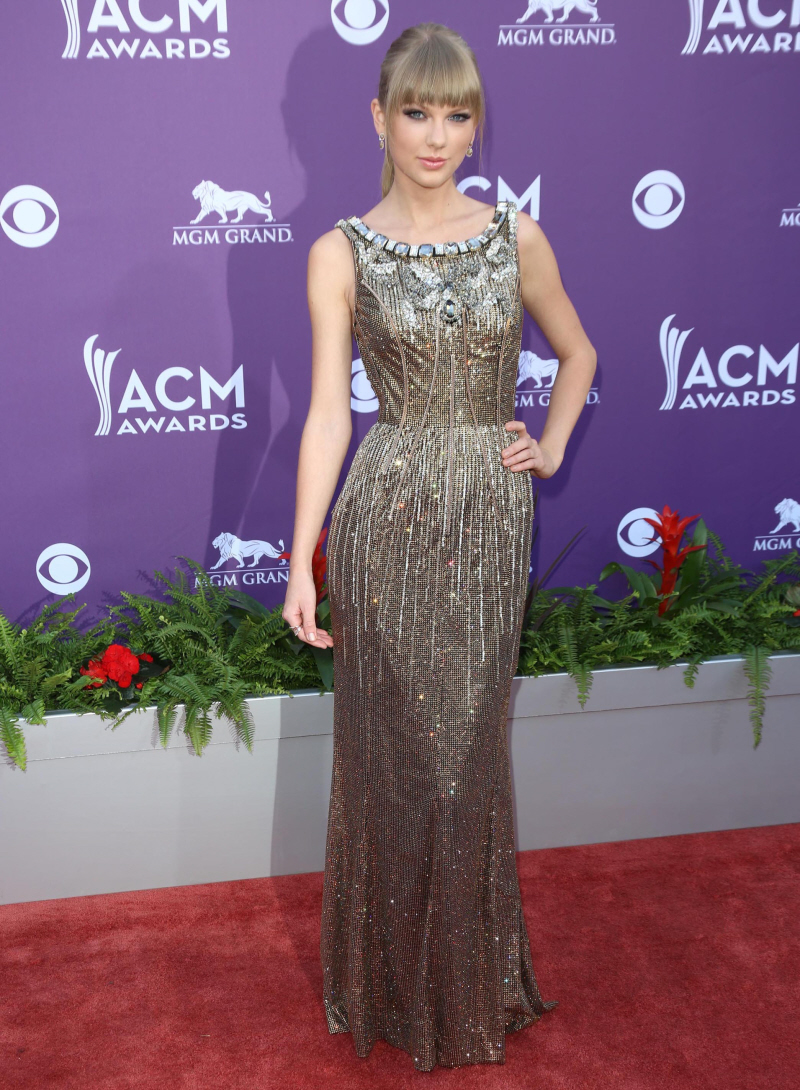 Here is a tale of two country music blondes and how they deal with their stagnating styles in different ways. Some say Carrie Underwood and Taylor Swift are nemeses. Some say that the drama between them in manufactured by the media because everybody loves a good girl-fight. I don't know. All I do know is that Swifty really, really needs to change up her look because she looked flat-out terrible at last night's Academy of Country Music Awards.
Swifty wore this gold, sparkly Dolce & Gabanna dress which… I guess the good thing about it is that her bolt-ons aren't spilling out. But we've seem similar looks on Swifty a million times before (and she's done this "sparkly metallic dress, hair back" looks better in previous appearances too), and at this point, it's her default and it's aggressively boring. I know the ACMs are not some mecca of high-fashion, but this is really cheap-looking and pageant-y even for Swifty. And I just can't with the ponytail and bangs at this point. Ugh. Something nice: I'm glad she's not wearing red lipstick and I like her earrings.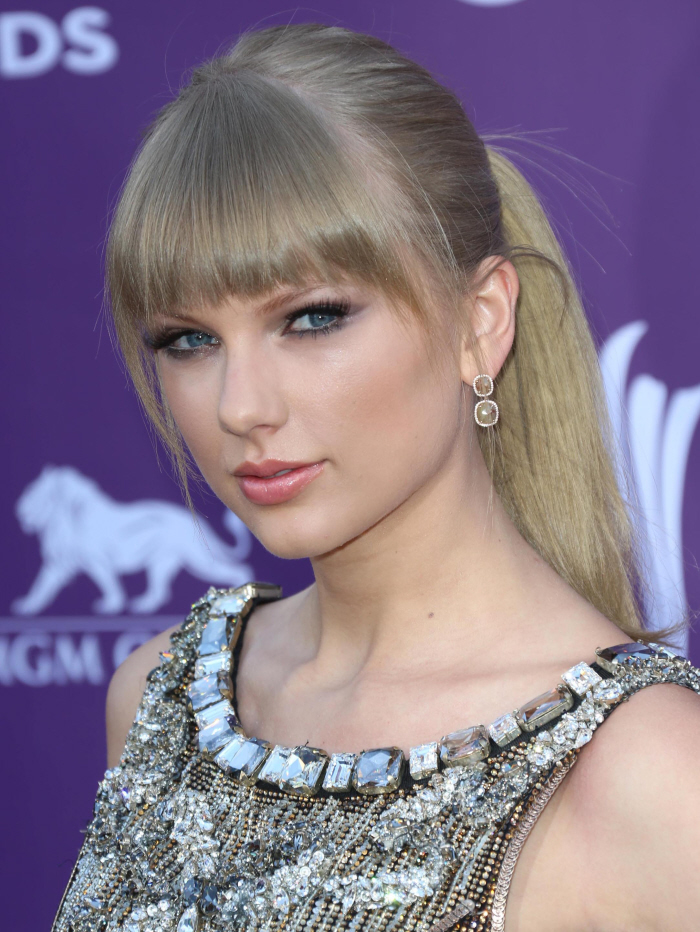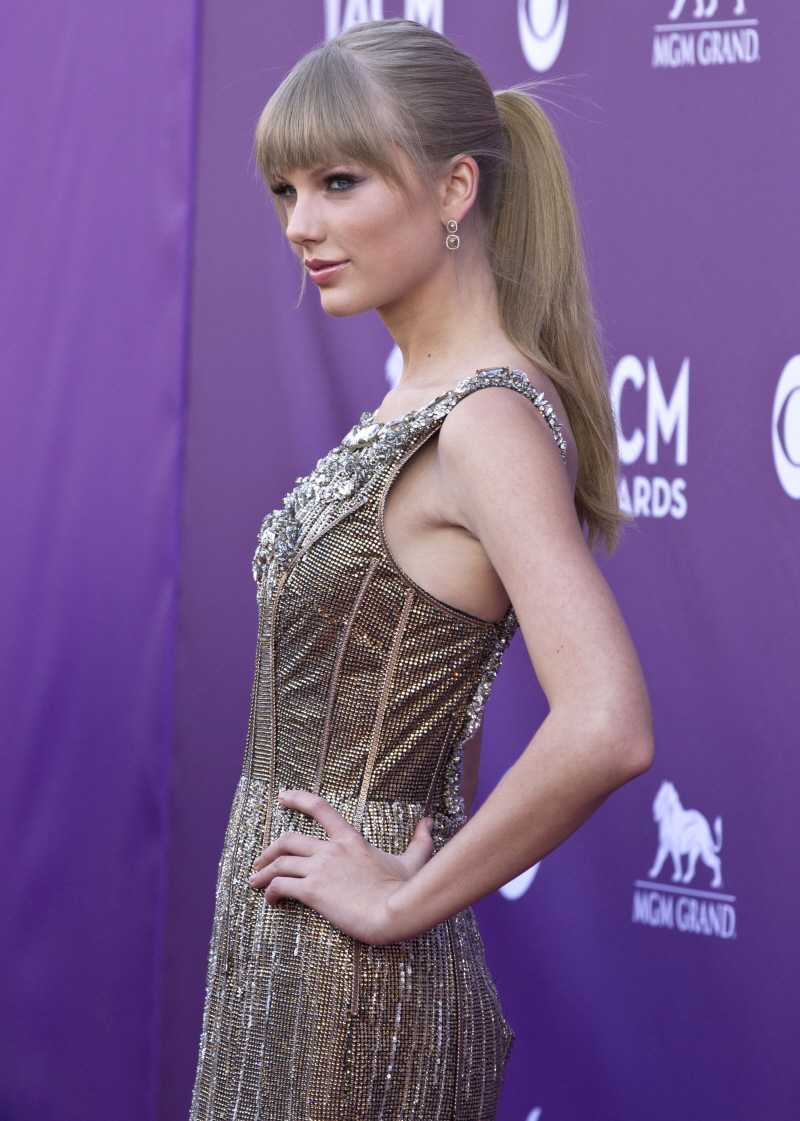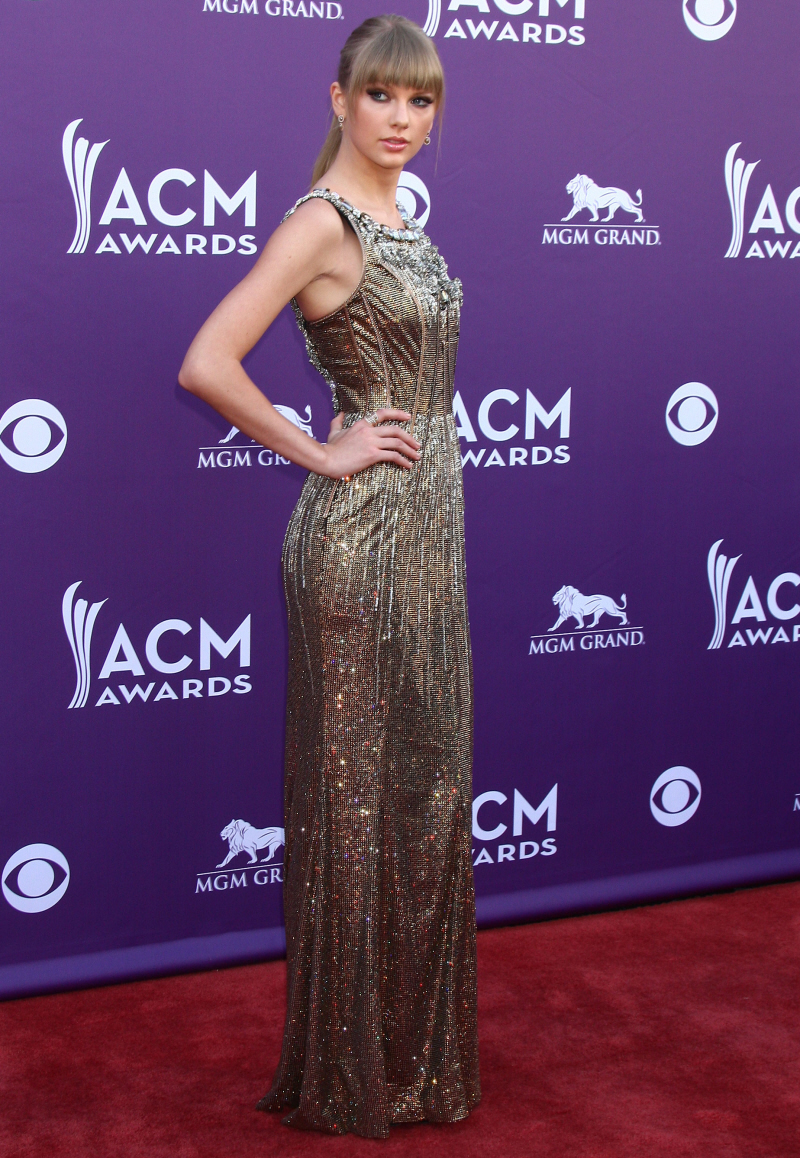 Quite honestly, I was expecting Carrie Underwood to wear a sparkly pageant gown like Swifty's for the ACMs. That's Carrie's default too, although she usually goes strapless and sparkly, with big blonde pageant hair. So imagine my surprise when I didn't really hate that Carrie changed it up. Carrie's dress is Naeem Khan, a big, bold print that actually looks pretty good on her, right? It could have gone horribly wrong, but I think it works…? I especially like the black belt. My least favorite part? The hair. I don't mind that she pulled it back and still managed to make it "big" but it looks too messy for the dress.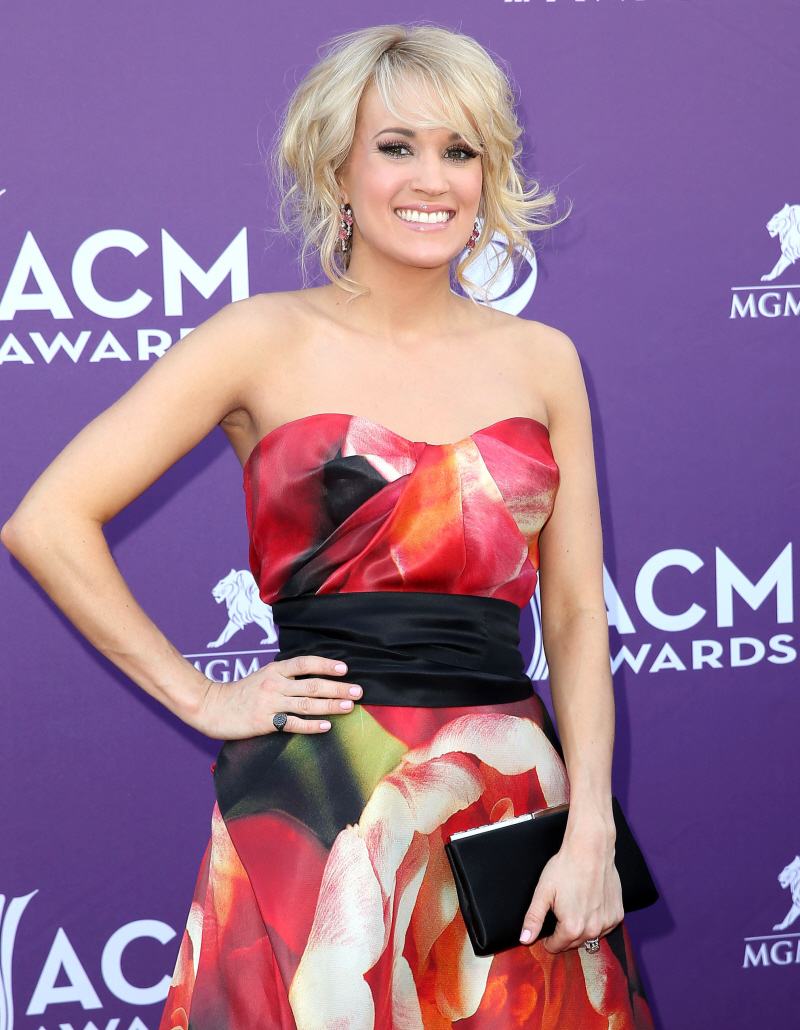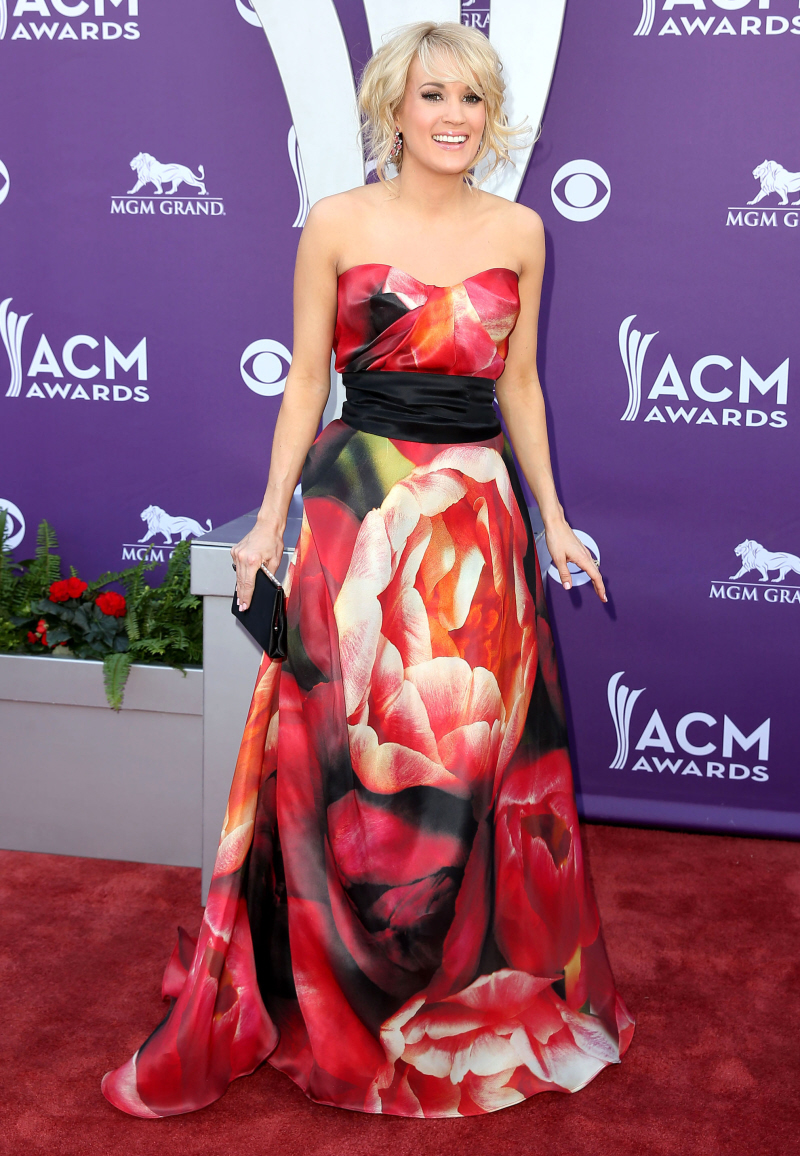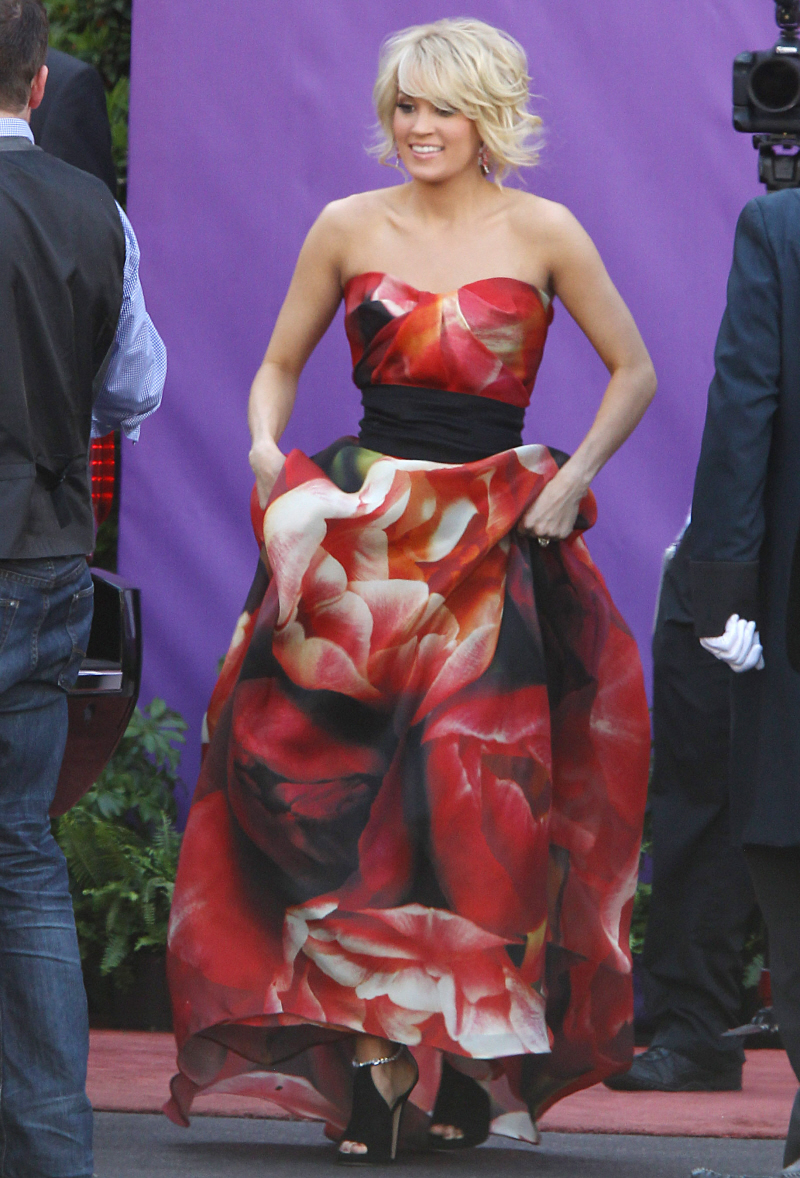 Photos courtesy of WENN.