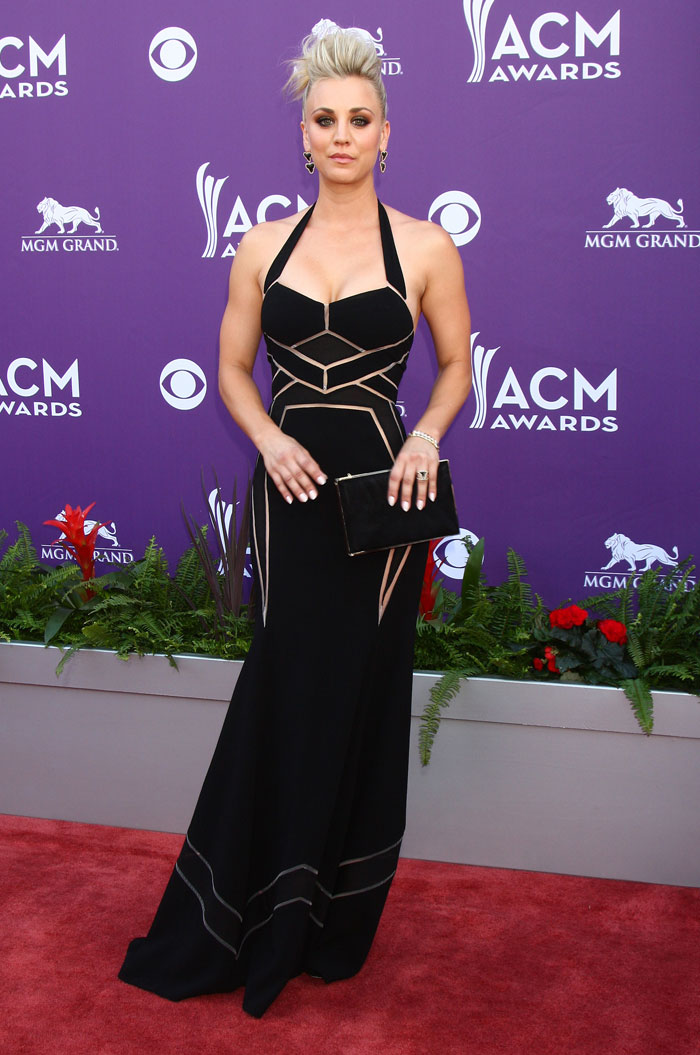 Kaley Cuoco went quite edgy at last night's ACM awards, and heads must have turned in surprise at this black BCBG gown with flesh-toned overlays. The halter top shows off Kaley's toned arms, and the shirt shimmies down into just the right amount of flare. Kaley looks really great, and she knows it. Her red carpet style is often hit and miss, but she's bringing it here. Her smoky eyes are perfectly matched to the mood of the dress, and her hair was styled perfectly to cap off the dramatic vibe.
Now for that hair … yes, Kaley is rocking a pompadour! It's certainly a fun hairstyle for her, and it is worlds better than last year's red-carpet clip-on bangs that she later regretted. I'm loving the matching clutch and earrings too. Kaley wins the night even if this ensemble might have been better suited for the Grammys than wasted at the ACMs.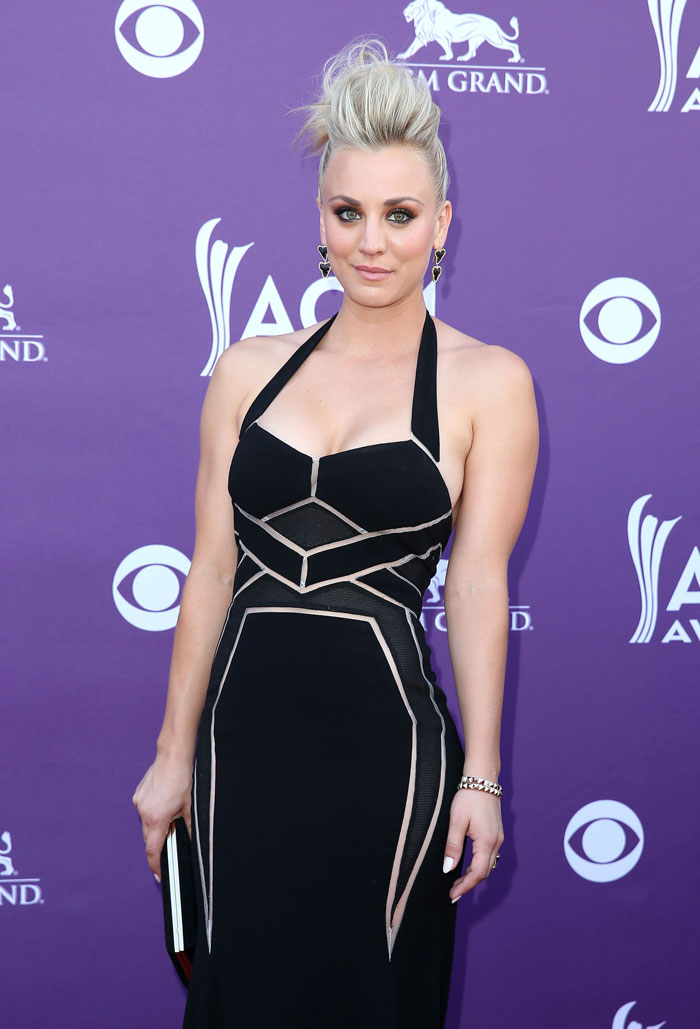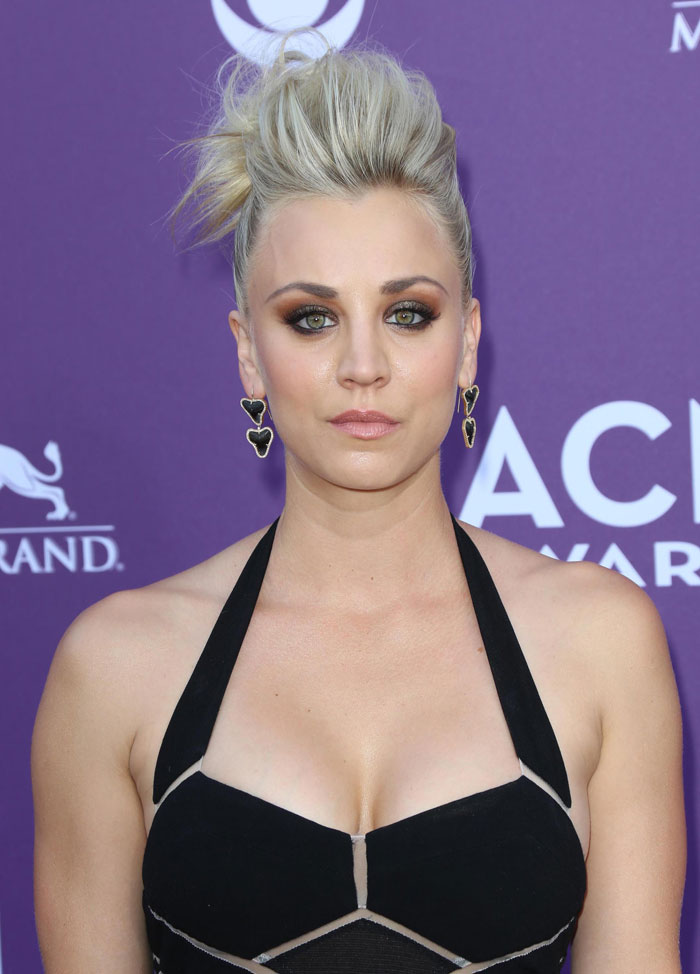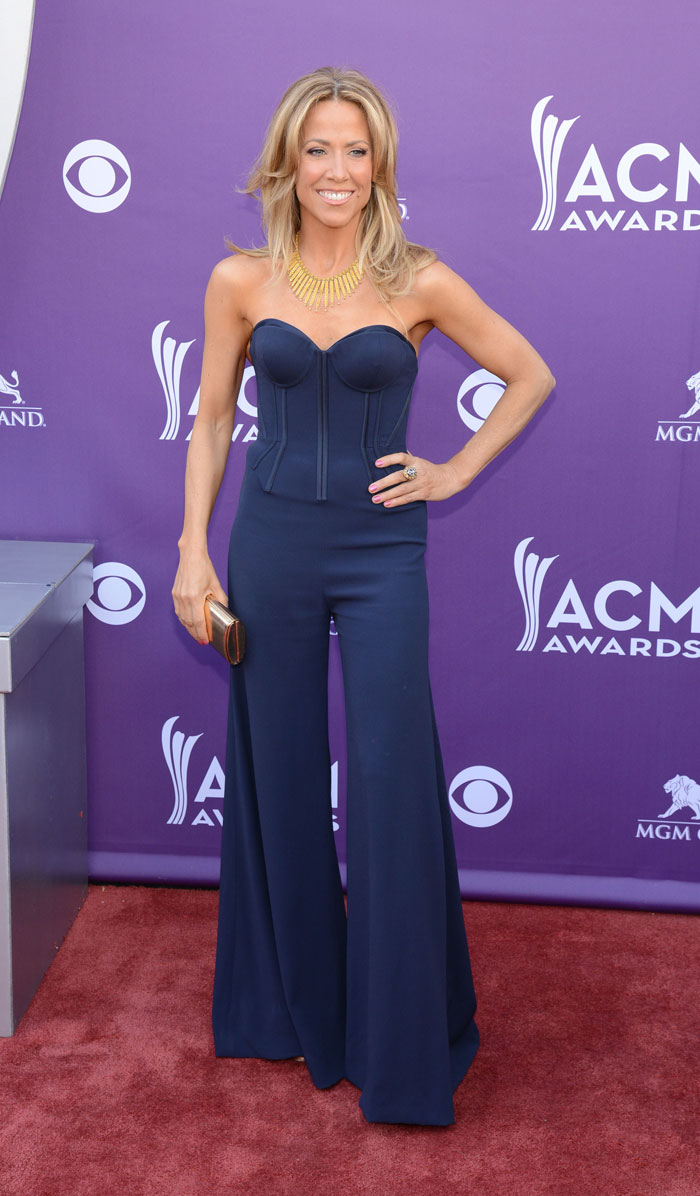 Sheryl Crow, who performed as part of Blake Shelton's group rendition of "Boys 'Round Here," decided to ditch the dresses and went with a cornflower blue pantsuit with bustier. The outfit itself isn't bad, and Sheryl certainly possesses the figure to pull it off, but the styling leaves little to be desired. The yellow statement necklace is a bit tacky, and Sheryl is so tanned, highlighted, and plucked that it makes me feel uncomfortable. She's so gorgeous when she goes for the "laid-back" vibe, but here, Sheryl is trying too hard.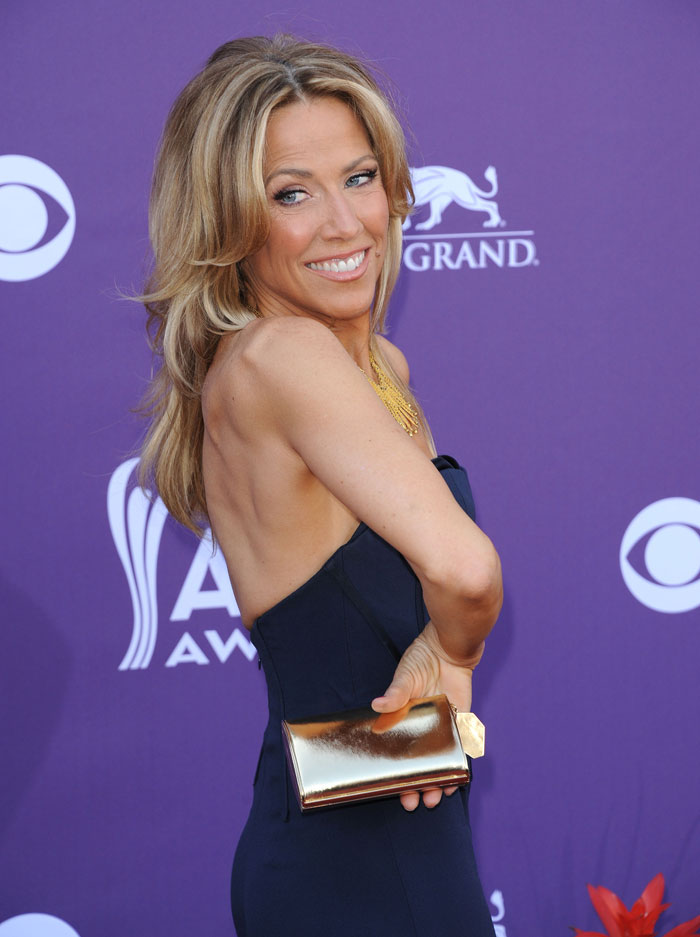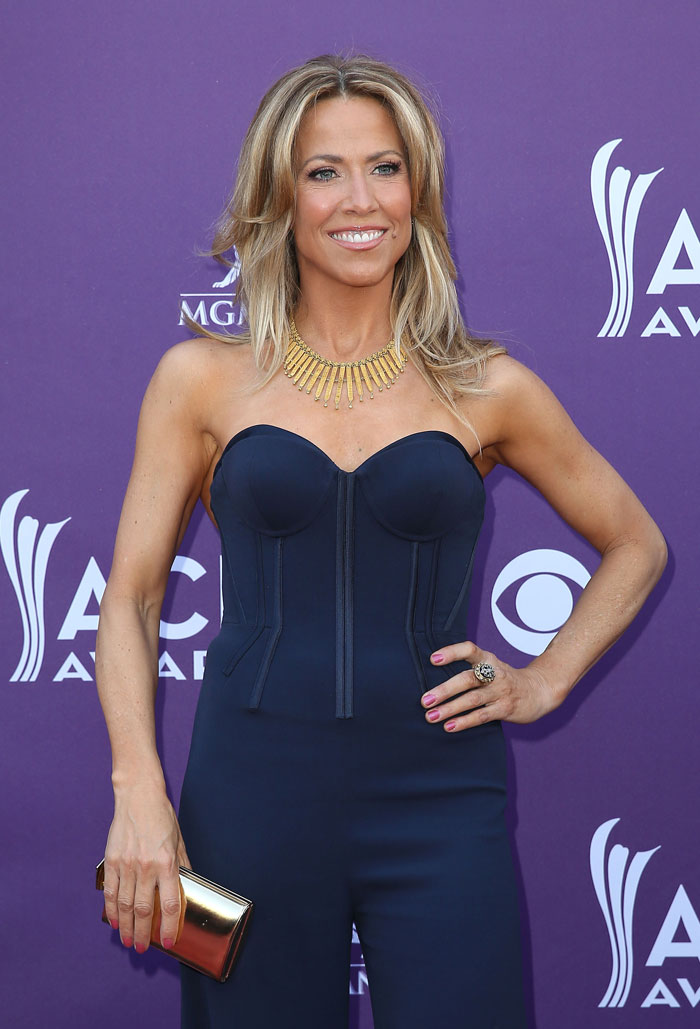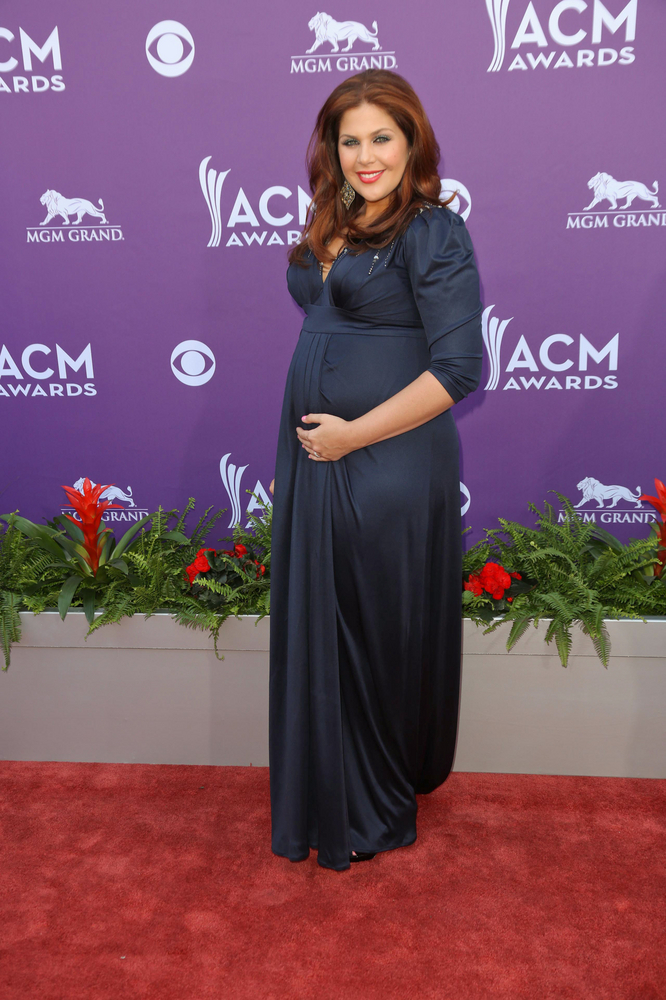 Hillary Scott brought her baby bump to the party and dressed up in a blue jersey dress that was both sensible and slightly sexy with a low-cut bust detail. She looks quite pretty, but the dress is a bit overwhelming with so much drapey material, so I think she would have looked even better with a simple updo.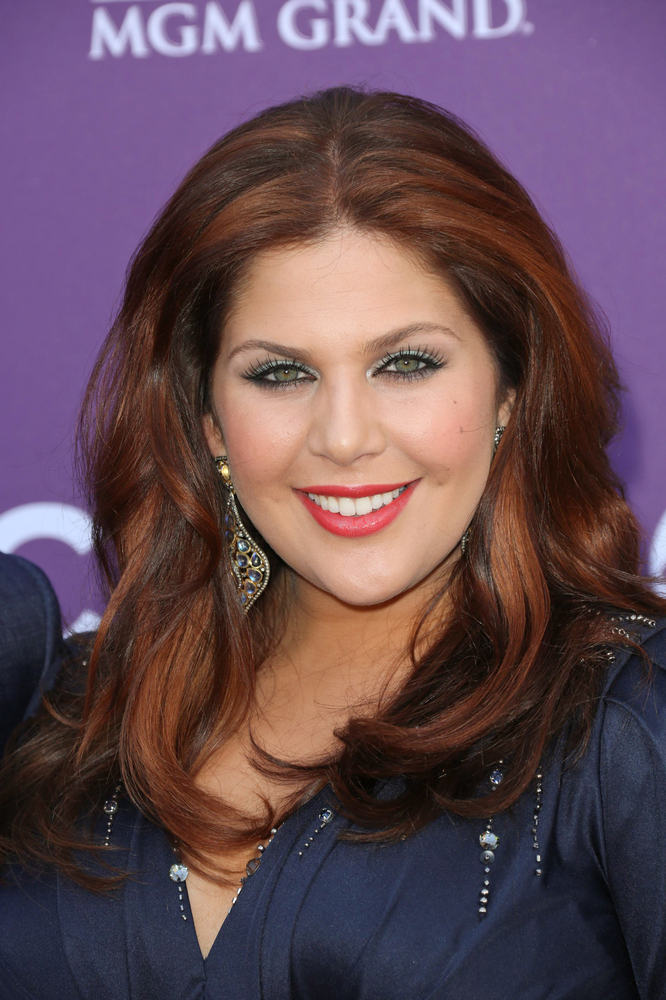 Photos courtesy of PR Photos and WENN