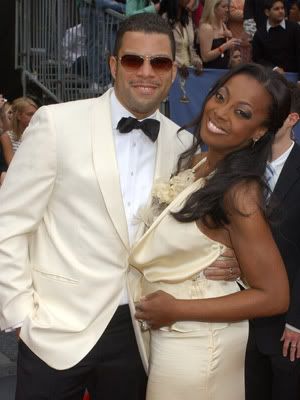 No, not in the obvious way. At least according to this story. The hospital where Star had the gastric bypass surgery that she refuses to admit to had a problem sterilizing its equipment. So this isn't as sensational a story as we were hoping, either, sorry about that:
May 4. Talk show host Star Jones refuses to talk about how she managed to lose more than 100 pounds. But tabloids have reported that Jones achieved her massive weight loss by undergoing gastric bypass surgery at a San Diego hospital.
MediaTakeOut.com has just learned that the hospital where Star is reported to have undergone the surgery is warning its patients that they may have been exposed to HIV. Administrators at Scripps Memorial Hospital in San Diego told patients yesterday that because a nurse failed to properly clean instruments used in stomach-reduction surgery, they may have been exposed to the virus.
According to Don Stanziano, a spokesman for the hospital, "the risk (of HIV exposure) is extremely low but to be safe and take every precaution, we are having blood drawn and tested." Stanziano also told MediaTakeOut.com that state health officials are investigating the nurse's failure to properly sterilize the equipment.
[via]
If all this is true, and not some kind of conspiratorial cover up for the fact that Star's husband infected her (we did not come up with this, the bulletin board where we found the news mentioned it first), then hopefully nothing happened to her, and she'll be able to get on with her career of becoming the spokesperson for hemorrhoid cream after she gets booted off The View.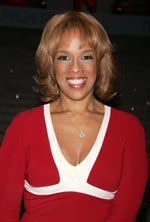 Oprah's best friend, Gayle King, is said to be in the running for Star's place on The View. Star is not considered long for the show now that Rosie is taking Meredith Vieira's seat. Star's contract is up in September:
Here we go: the biggest rumor of the week has Gayle King, Oprah Winfrey's best friend, confidante and employee taking a seat behind the desk at "The View."
King would be the perfect replacement for Meredith Vieira and Star Jones, that is if the latter decides to move on—or is pushed. King is a journalist and African American; she meets the criteria I suggested was needed here a few days ago.
Now, insiders say it's not happening but other sources tell me oh yes it is. King did not return a call yesterday. But those close to new addition Rosie O'Donnell say she's not only crazy about the idea, but would let King moderate the show if she wanted to.
Nearly anyone would make a better cohost then Star.