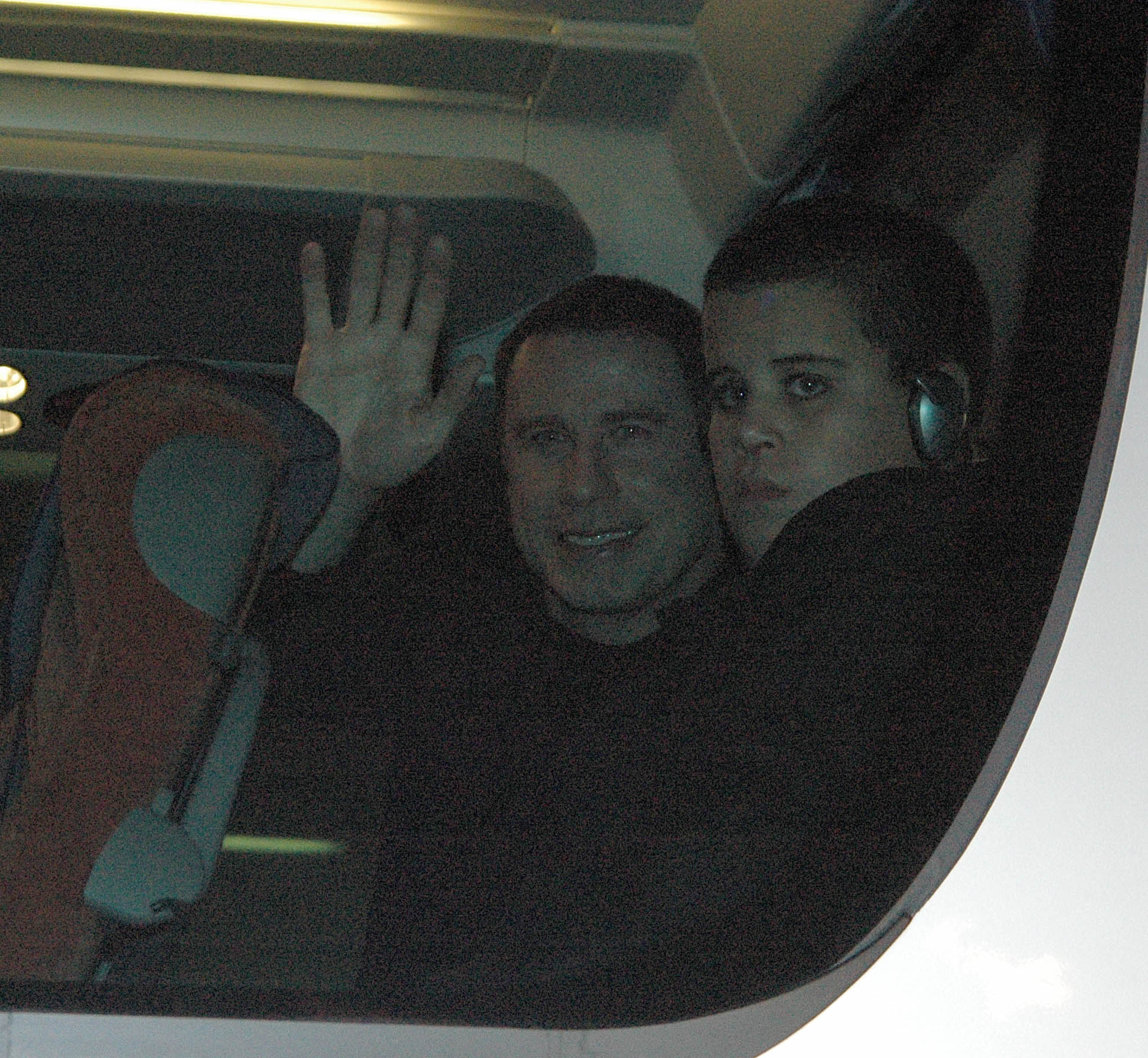 John Travolta and Kelly Preston's 16-year-old son Jett has died, according to TMZ. No details have been released about the cause of death or when it happened – all that's known is that the family was vacationing in the Bahamas, and a hospital there has confirmed Jett's passing.
Rand Memorial Hospital in the Bahamas tells TMZ the son of John Travolta died today.

We're told 16-year-old Jett was vacationing with Travolta and wife Kelly Preston. We do not know the circumstances of his death.

There have been reports that Jett was autistic, though Travolta has denied it, saying he suffers from Kawasaki Syndrome, a condition which often leads to heart disease.
[From TMZ]
We will keep this story updated as more information becomes available. Our hearts go out to the Travolta/Preston family.
Update: MSNBC said that Jett suffered a seizure during which he hit his head on the bathtub.
The teenage son of actor John Travolta died suddenly on Friday during a family vacation in the Bahamas, according to the family's lawyer.

Jett Travolta, 16, suffered a seizure at his family's vacation home at the Old Bahama Bay Hotel on Grand Bahama Island, attorney Michael Ossi said. According to Access Hollywood, Jett fell and hit his head on the bathtub in his hotel room.

Attempts were made to revive him, but he died at the scene, Ossi said.

Jett, who had a history of seizures, was the eldest child of Travolta and his wife, actress Kelly Preston. They also have a daughter, Ella Blue, who was born in 2000.
[From MSNBC]
Here's John Travolta, Kelly Preston with kids Jett and Ella Bleu, leaving an airport in Rome on November 5th, 2005. Images thanks to Splash.