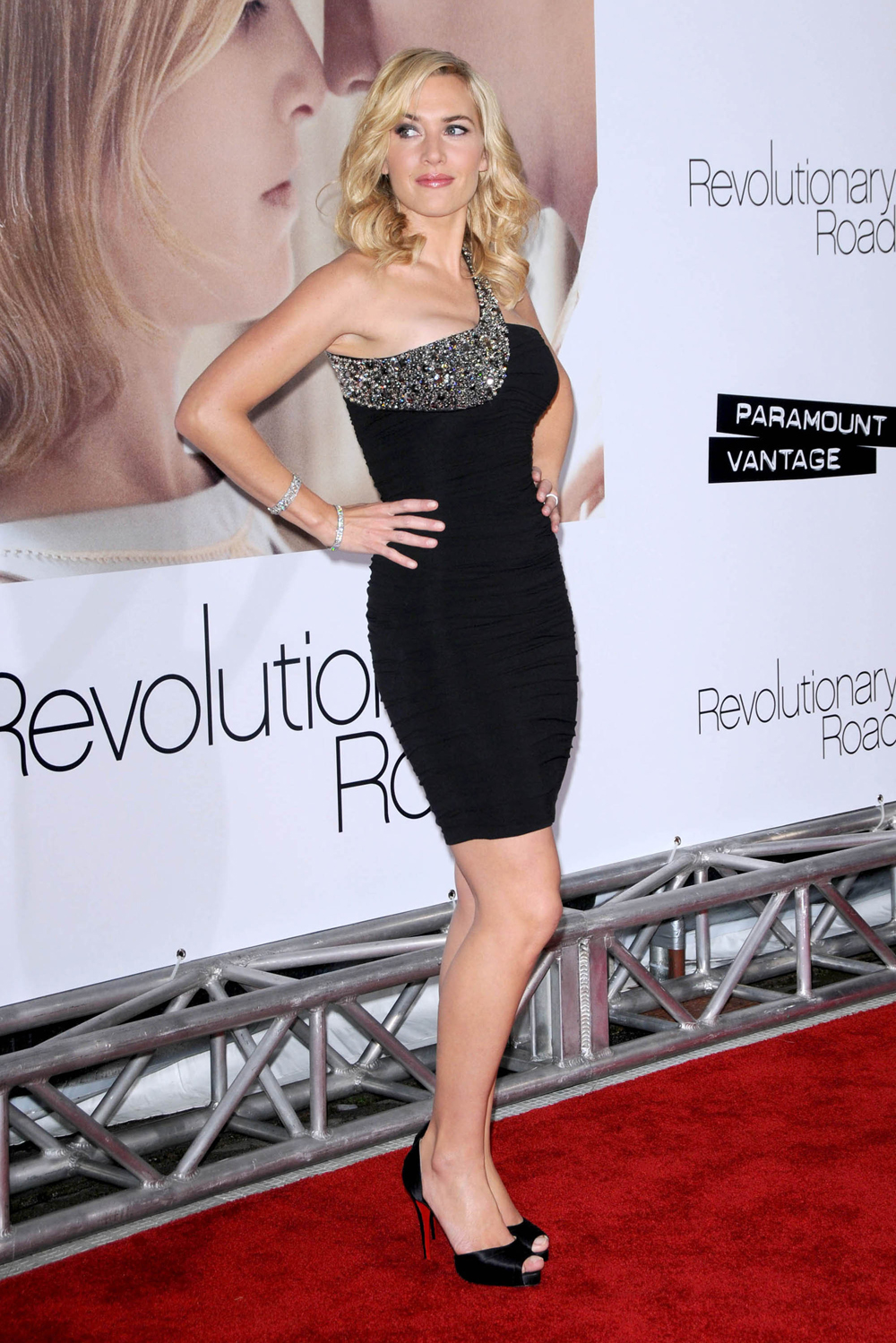 Unlike Gwyneth Paltrow's extreme attitude towards weight control, Kate Winslet has a relaxed and much healthier way of keeping her body in shape. According to a recent interview in Elle, Kate says she doesn't even go to the gym. Instead, she spends twenty minutes a day doing a pilates DVD, and doesn't get too crazy with what she eats. And the actress says she genuinely doesn't understand all the body obsession in Hollywood.
Forget trainers and two-hour gym workouts. Kate Winslet has another secret to her movie-star figure: 20 minutes and a DVD. Winslet, who at 33 is a slim size 6 (UK size 10), tells the UK edition of Elle that "I don't go to the gym because I don't have time, but I do Pilates workout DVDs for 20 minutes or more every day at home."

And, Winslet says, she's been the same since she had her second child, Joe, five years ago. "I still don't believe this craziness for being skinny, but I eat sensibly and I don't stuff down chocolate biscuits," she tells the magazine in its February edition.

Despite a set of stunning, sexy shots in Elle that show off her body, she is modest about her shape, calling herself "pretty average." She adds, "I have cellulite, I have a rumply tummy and my boobs have dropped. I did think that post-kids, my sex scenes days were over."

Far from it. Both her current movies – Revolutionary Road, directed by her second husband Sam Mendes, 43, and costarring Leonardo DiCaprio, and The Reader – contain sex scenes.
[From People]
Kate's attitude sounds a lot better than other people's extremes. The press – especially the British press – has always been obsessed with documenting her weight. She's gone through periods of being a bit heavier than she is now, but Kate's never been anything close to fat. And she's been steadfast in her refusal to diet or go to any kind of extreme measures to conform to other people's ideas of what her body should be. Clearly her focus is on health, not on weight.
Here's Kate (with Leonardo DiCaprio and husband Sam Mendes) at the Los Angeles premiere of 'Revolutionary Road' on December 12th. Images thanks to WENN.