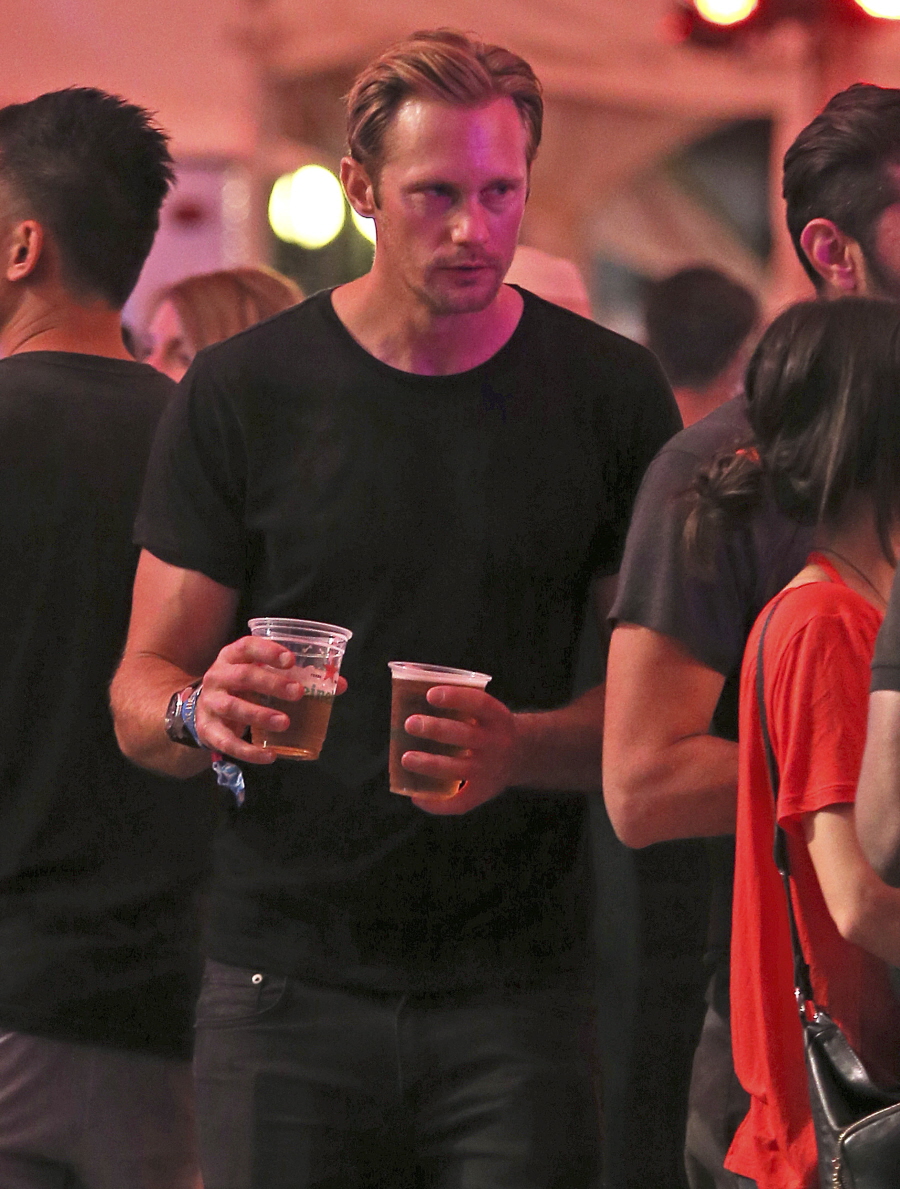 Here are some photos from the first full day of Coachella. Surprisingly enough (or not), this has become an annual event for the paparazzi too. I wonder if the paps have to buy tickets and then they just wander around the "cool" areas looking for celebrities? If I was a pap, I would hang out wherever the beer is being served, but it looks like the paps have an easy time of it when they're just wandering around the main areas. My favorite photos thus far are these pics of Alexander Skarsgard, grabbing two beers and talking to a lady. Mm… I like the way Alex holds a beer. I like the way he looks down into a lady's eyes and smiles. Is that the Skarsmethod of Flirting? Lean down, look into her eyes and give her an overpriced beer? Honestly, it wouldn't even take that to get me into the Porto-potty for a good Skarsbang. Don't you love how Alex turns any event into his very own Dongporium? Several ladies are going to get pregnant with Skarsbabies.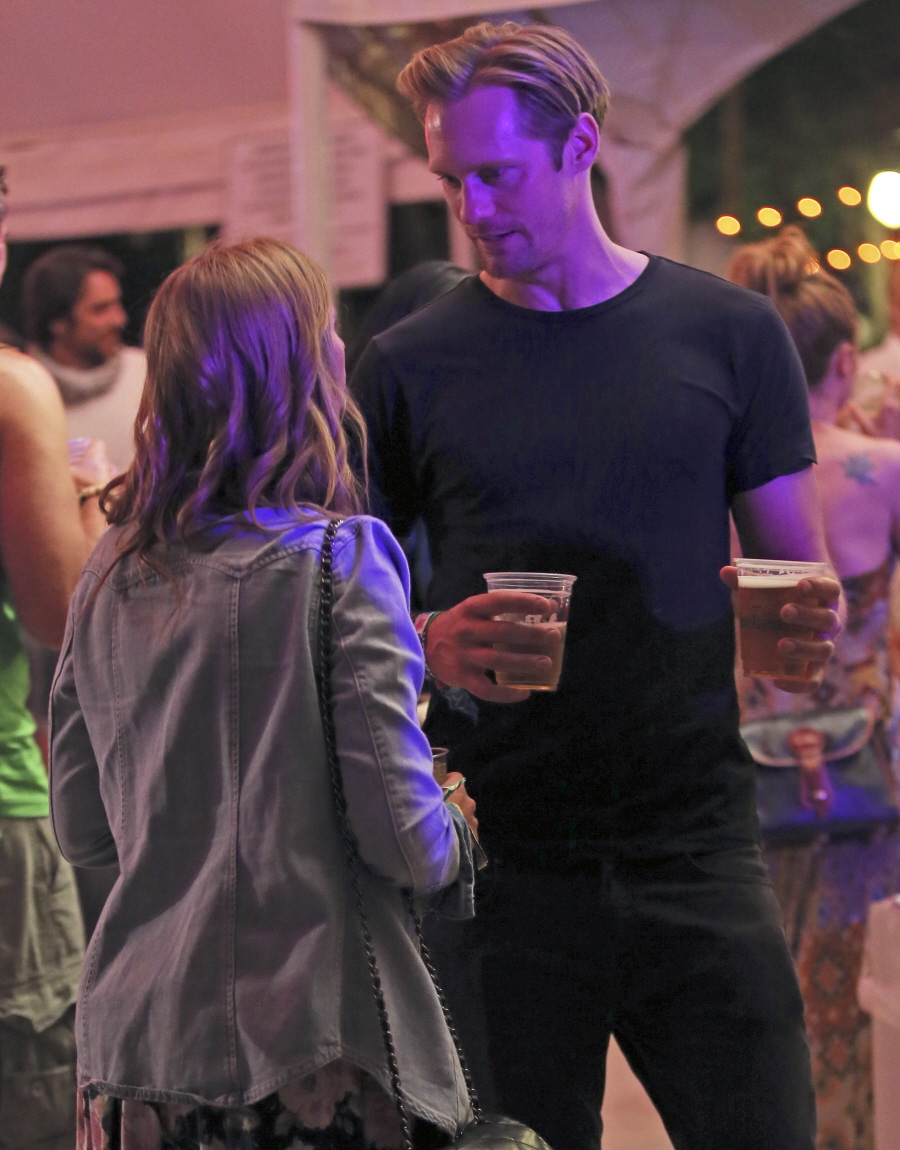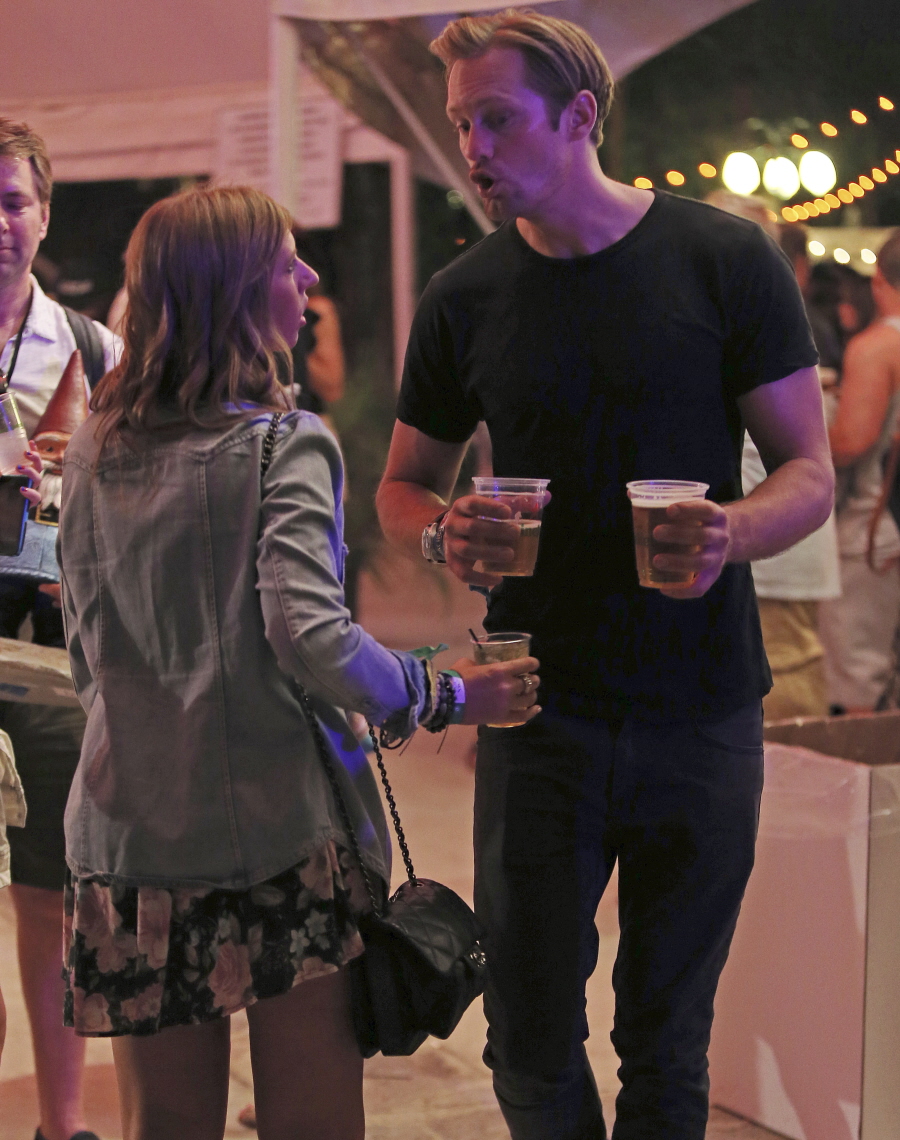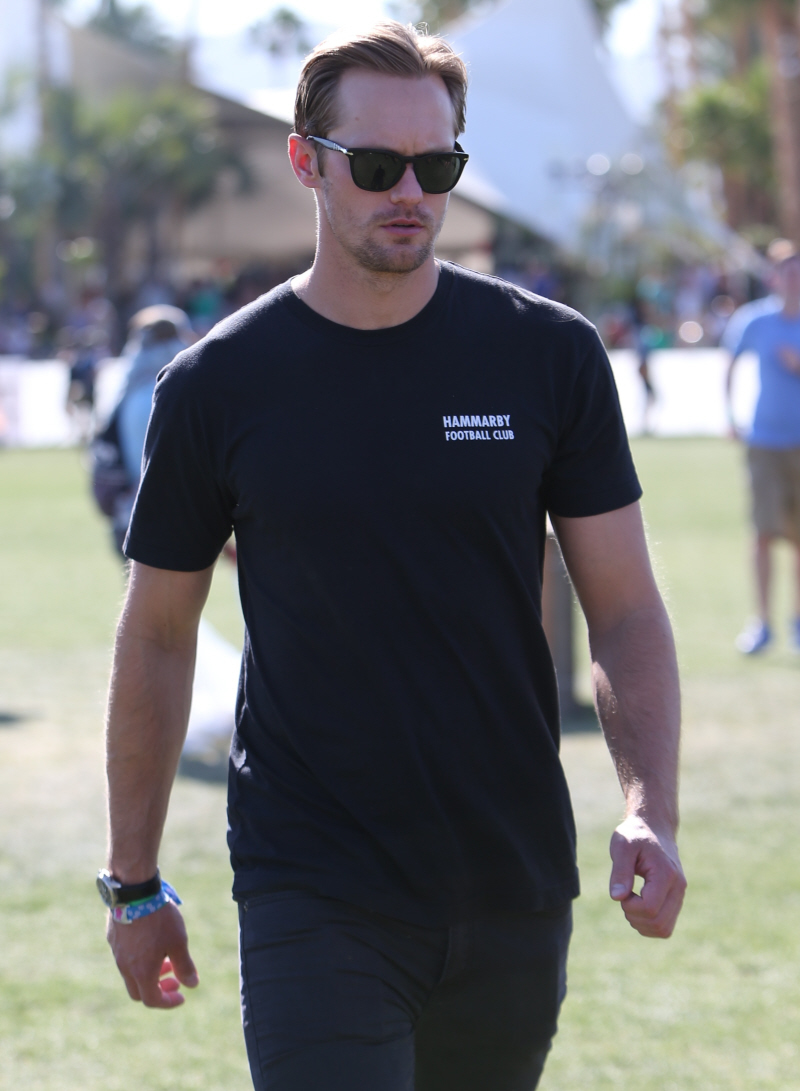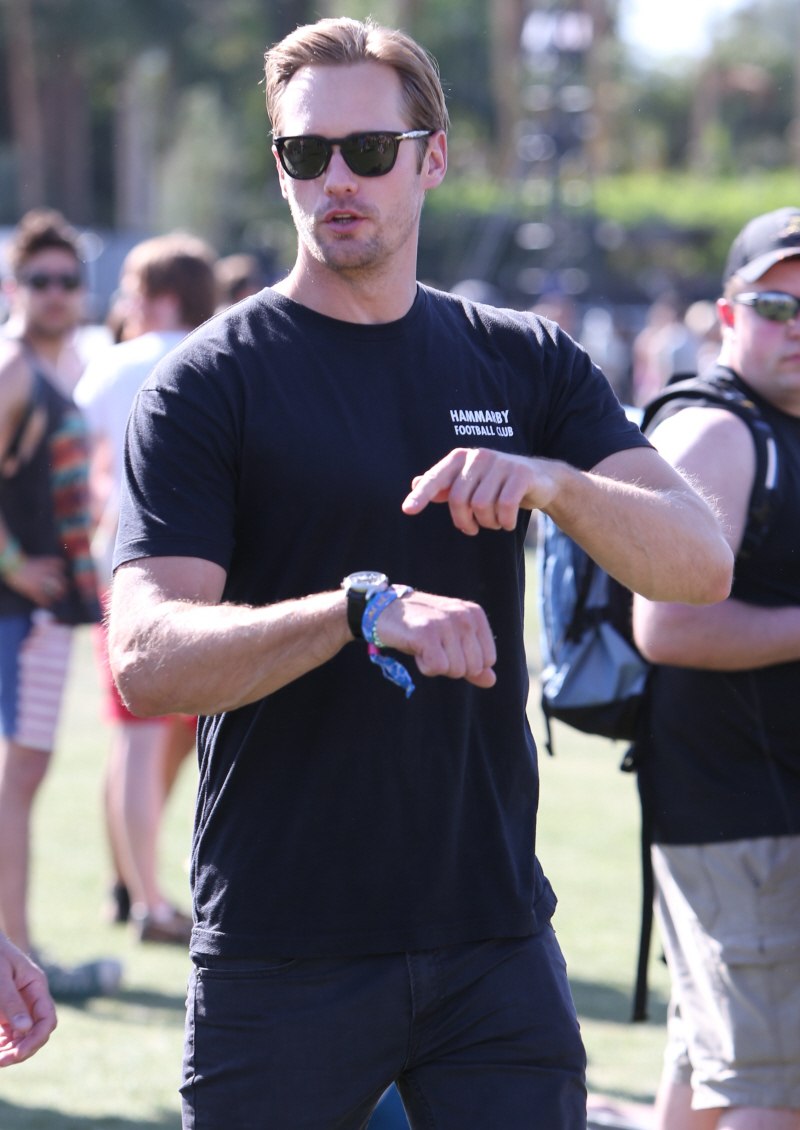 More photos from the first day of Coachella – KELLAN LUTZ WAS THERE. Kellan Lutz!! So Lutzy! Kellan Lutz Lutzed Up The Kellan Coachella Lutz Party. Would you like to see Kellan Lutz's manly Lutz Nip?!?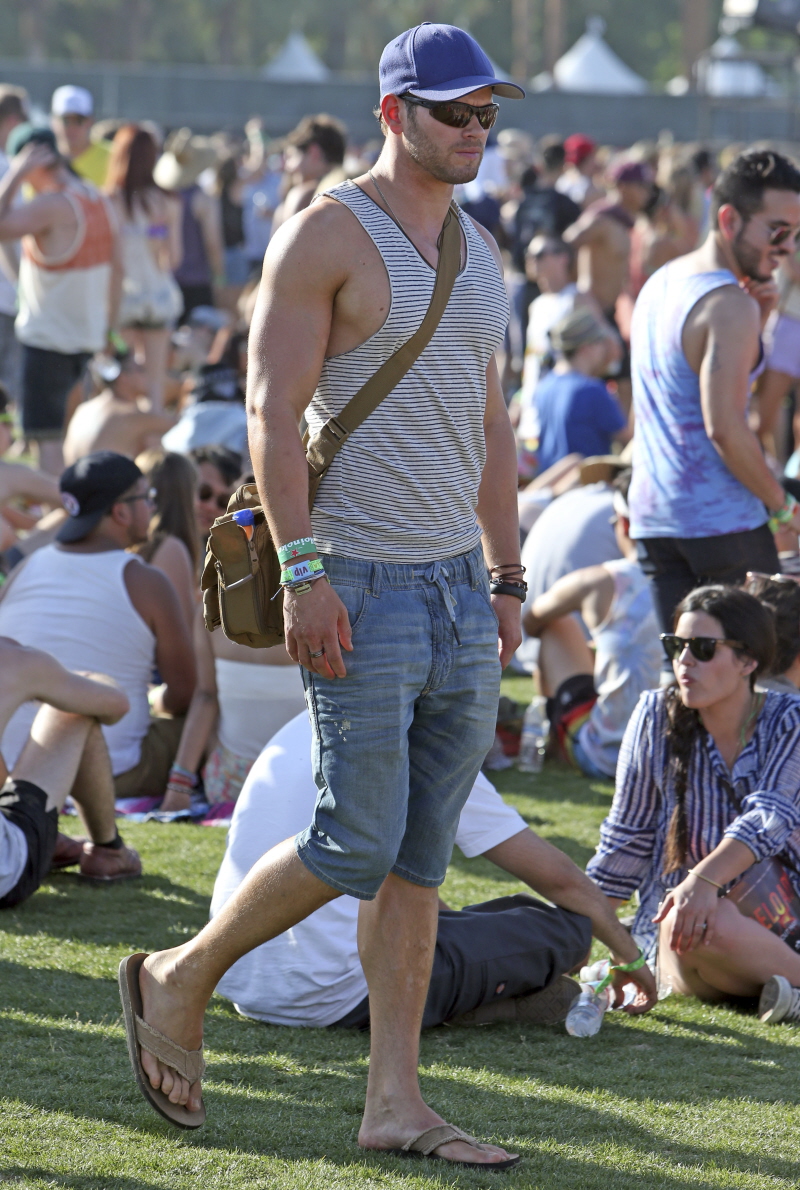 Tallulah Willis, being crackie.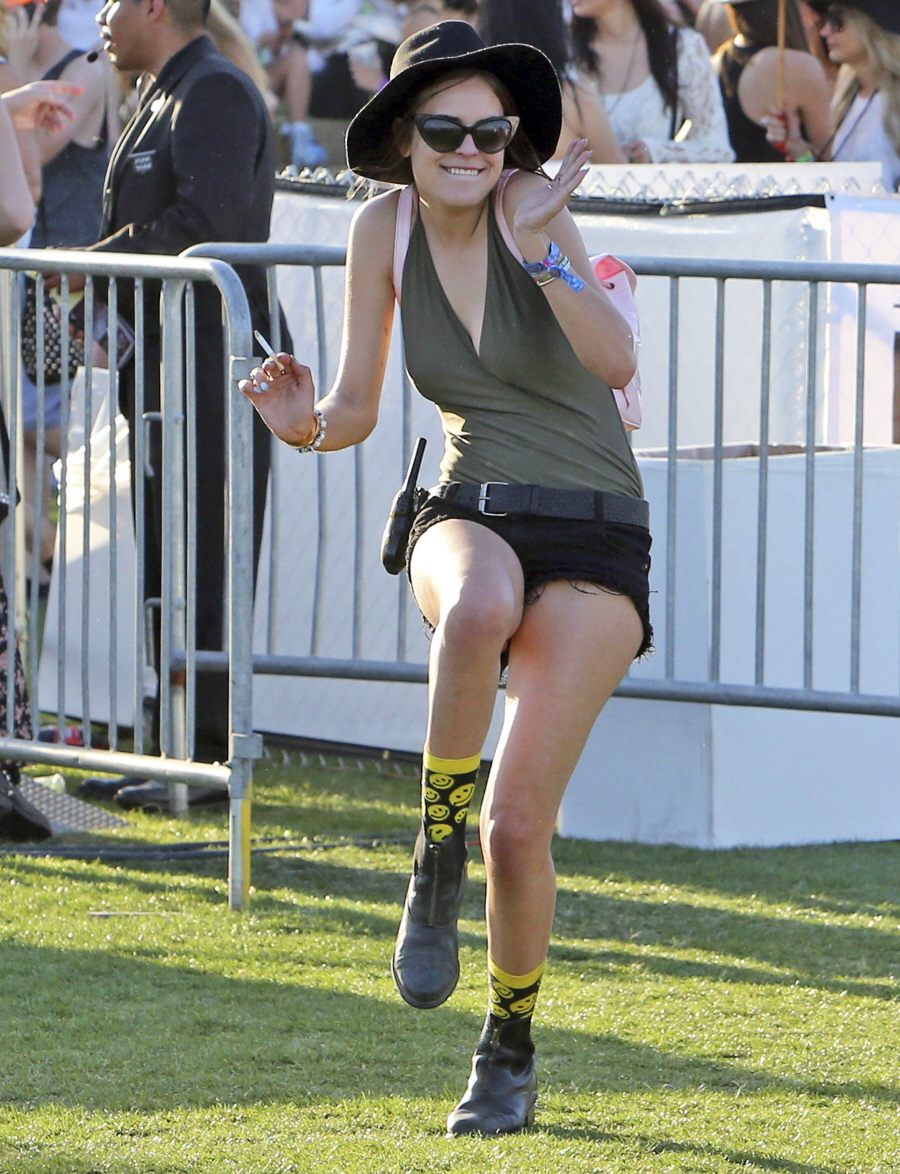 Paris Hilton and her sad boyfriend River. This poor kid.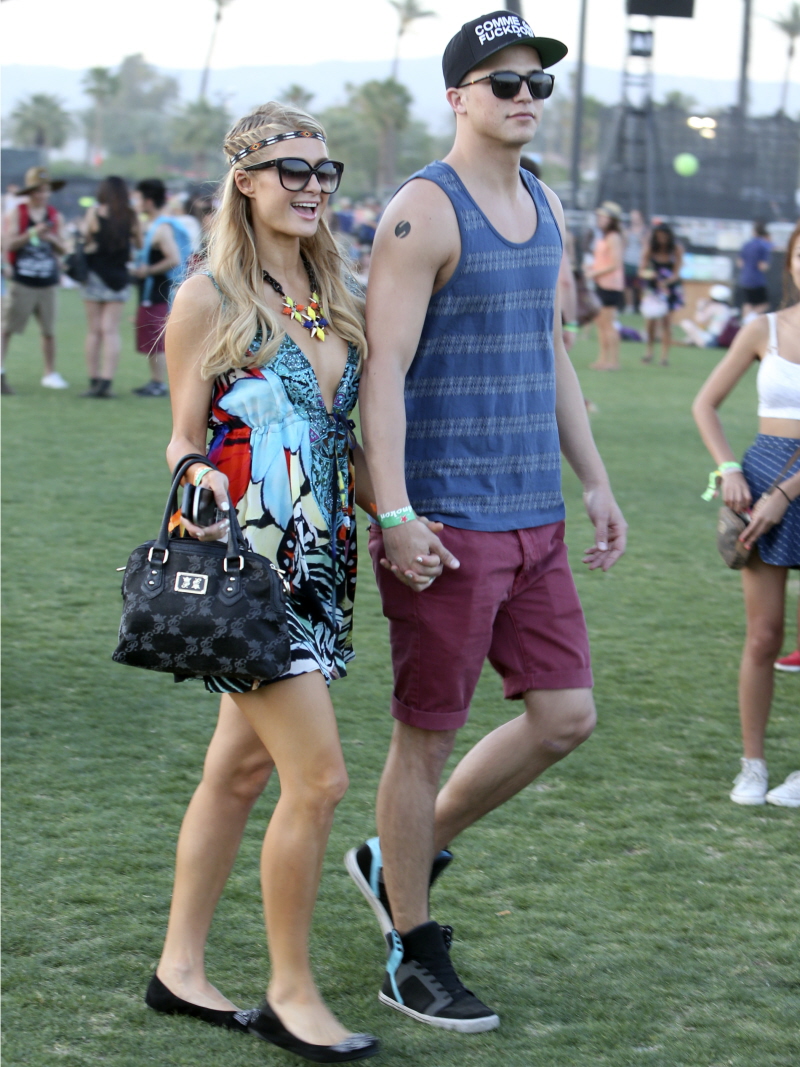 Ireland Baldwin and her boyfriend. She's not wearing a bra. She's 17 years old (I think)!! Is that too young for Coachella?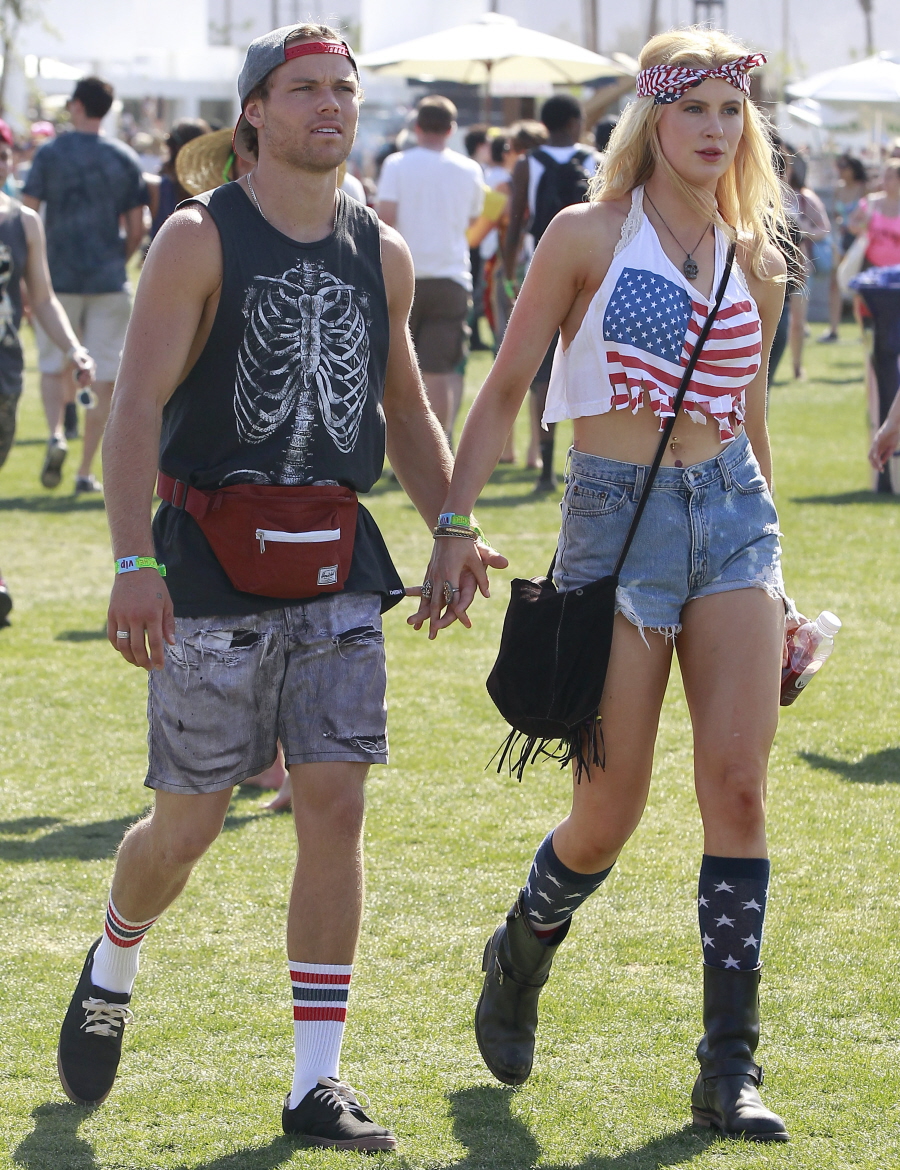 Francesca Eastwood. Ugh. I can't.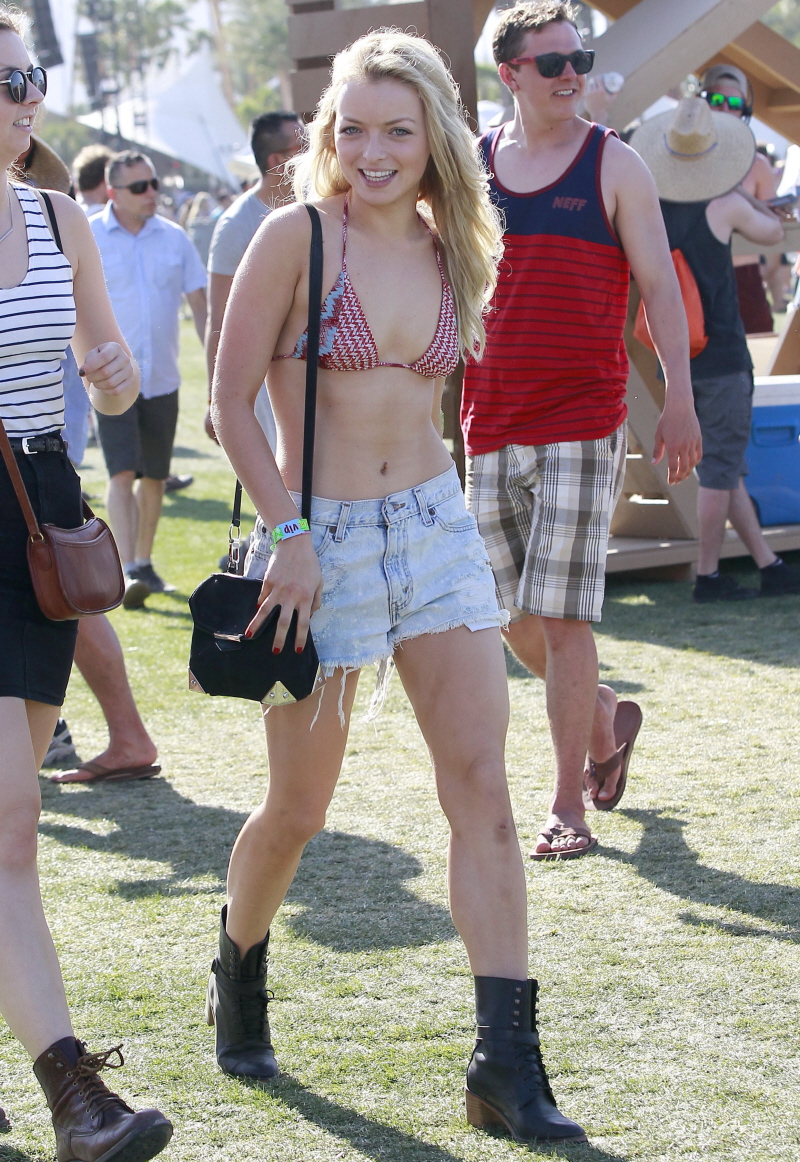 I really think Kate Bosworth and Michael Polish just follow the paps around and purposefully stand in front the cameras so that someone will pay attention.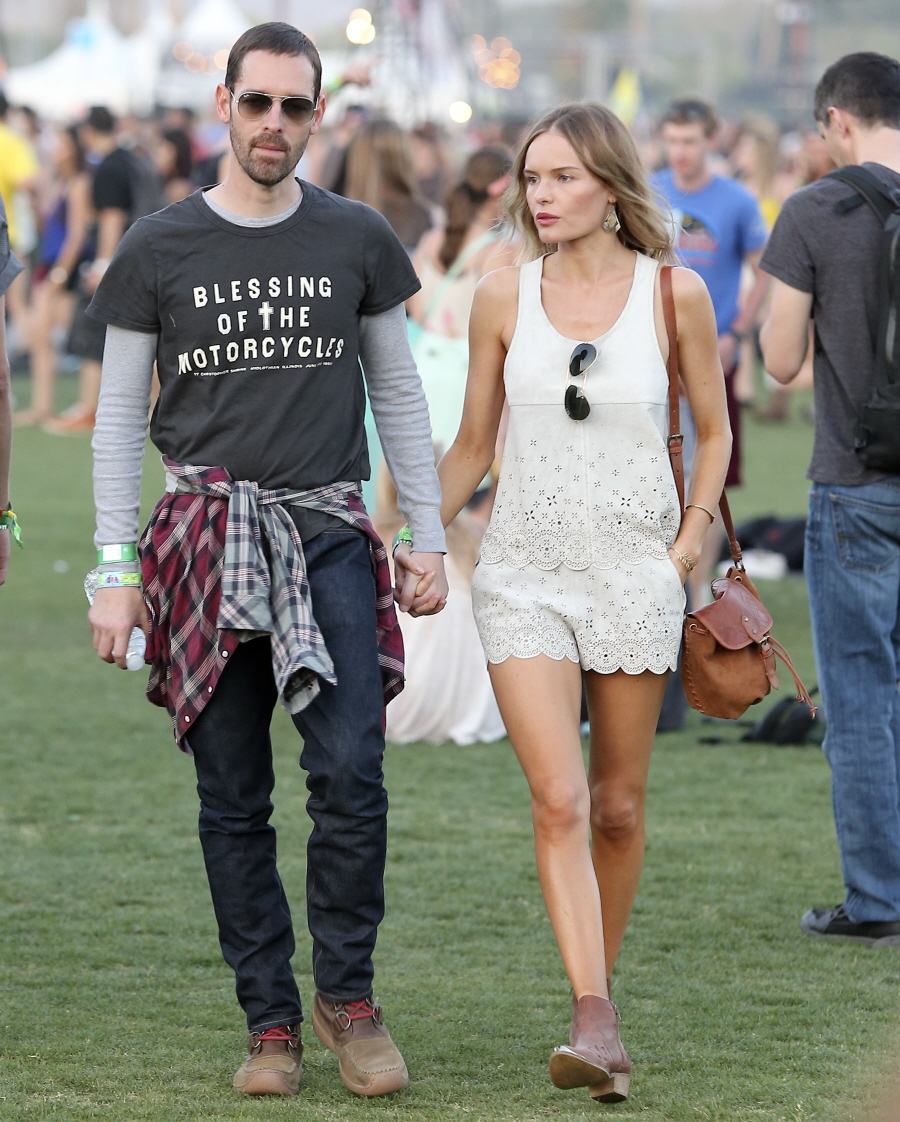 Jared Leto looks frail.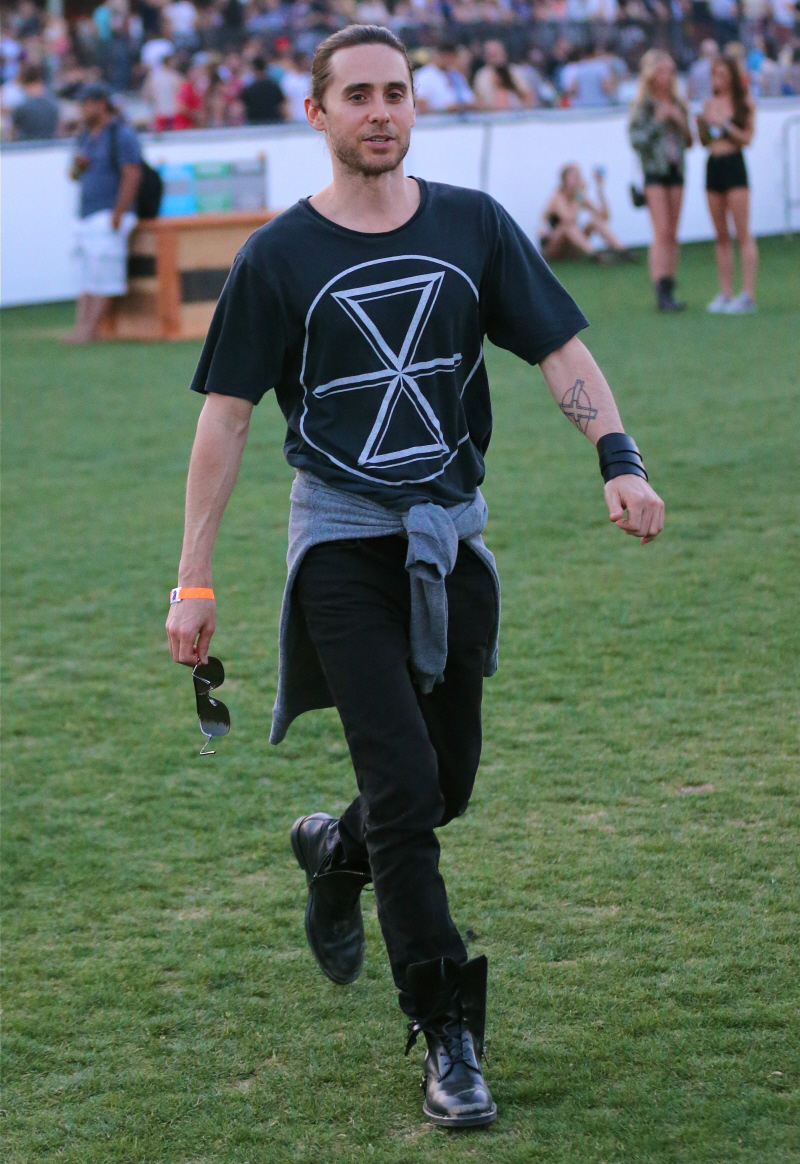 Photos courtesy of Fame/Flynet and WENN.