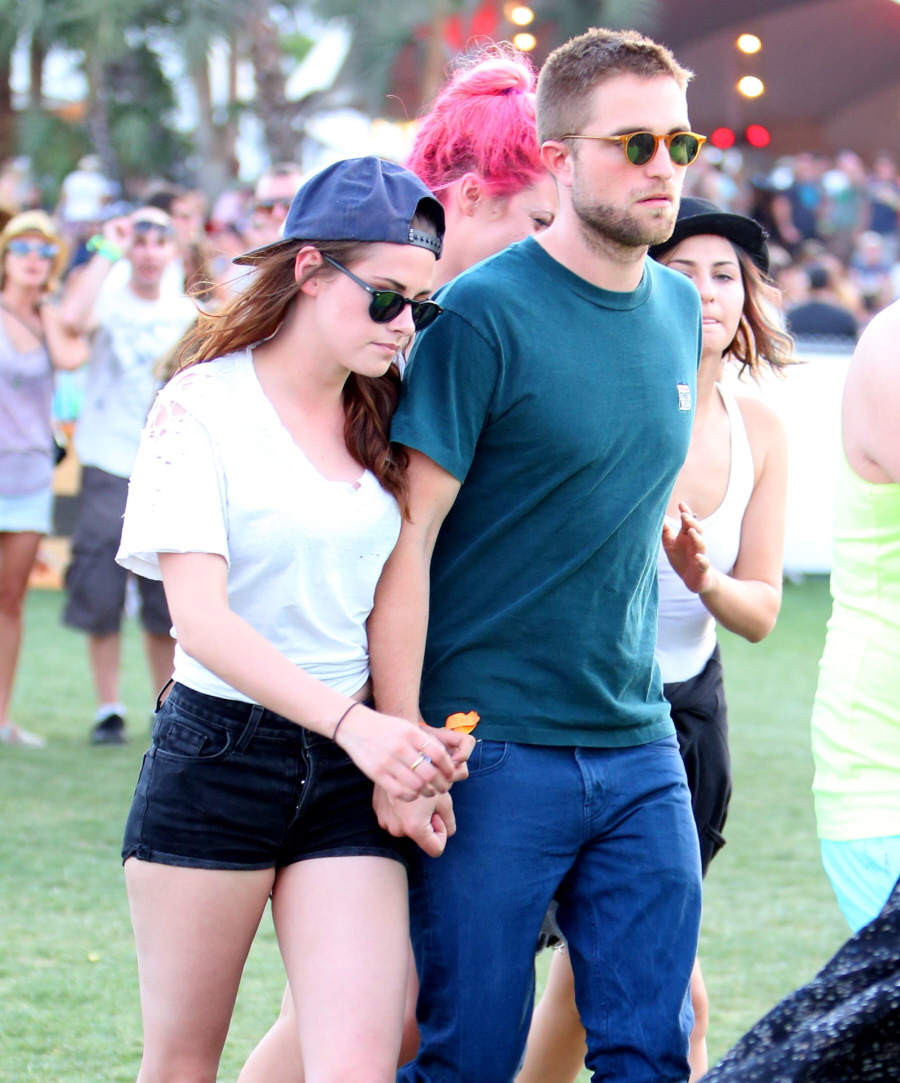 Here are some photos of your favorite sparkly couple at Coachella. We didn't have access to the photos of Robert Pattinson and Kristen Stewart on Day 1 of the festival, but we have SO many from Day 2. According to sources, Kristen and Rob stayed close to each other on Day 1 & 2, sharing the same Gatorade as they watched Jurassic 5 & Blur. Apparently, they also tried to get backstage to meet Blur but they couldn't get in. They hung out with fans and partied with Katy Perry.
Should we even analyze their fashion choices and their body language? Style-wise, Coachella is never a good event. But even for Coachella's hippie-grunge aesthetics, Kristen looks pretty dirty. That t-shirt is so hideous. And I dislike Kristen's booty shorts, and her insistence on wearing booty shorts. Rob looks… cleaner than Kristen. Like he's showered recently. I like his hair like that too. As for the body language… I was searching through the photos to see if I could find just ONE where they were holding hands. Nope. But at various points, Kristen does touch his arm and she's the one rushing to meet his long-legged pace.
Hilariously, Liberty Ross is also at Coachella! You can see a photo of her here, at Us Weekly. She was with her newish boyfriend Jimmy Iovine, who is a big deal music executive. Coachella is such a minefield of exes and jump-offs and mistresses.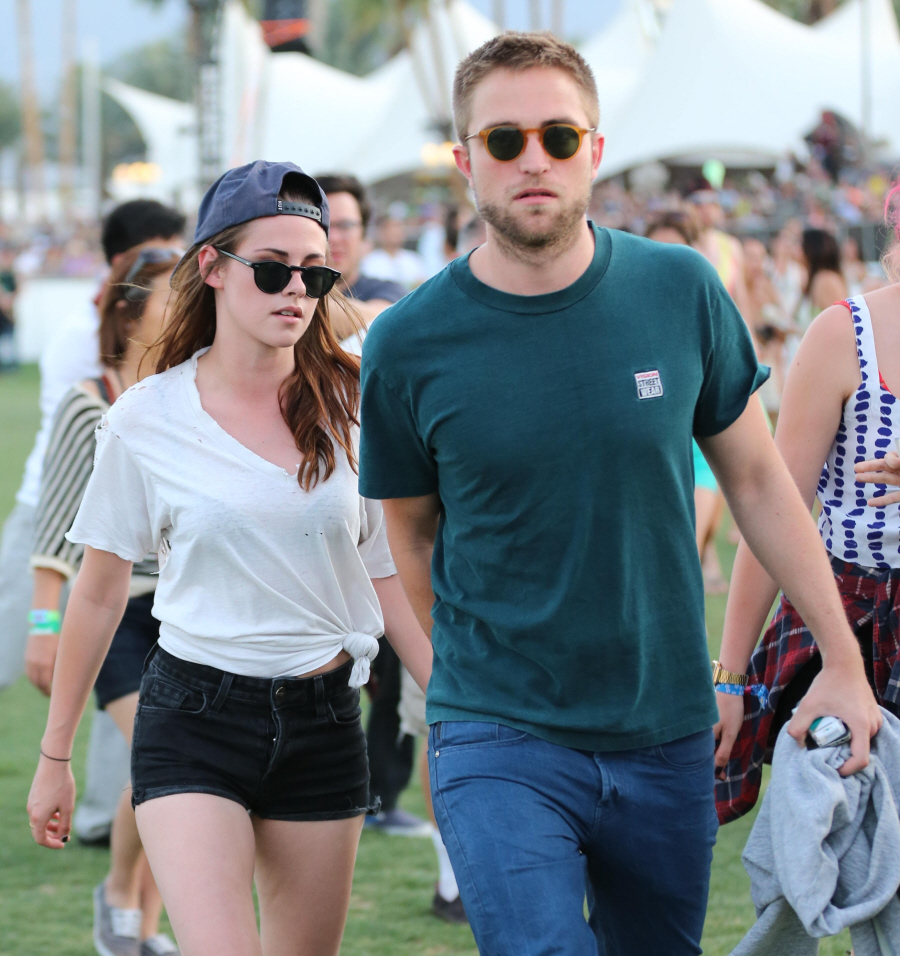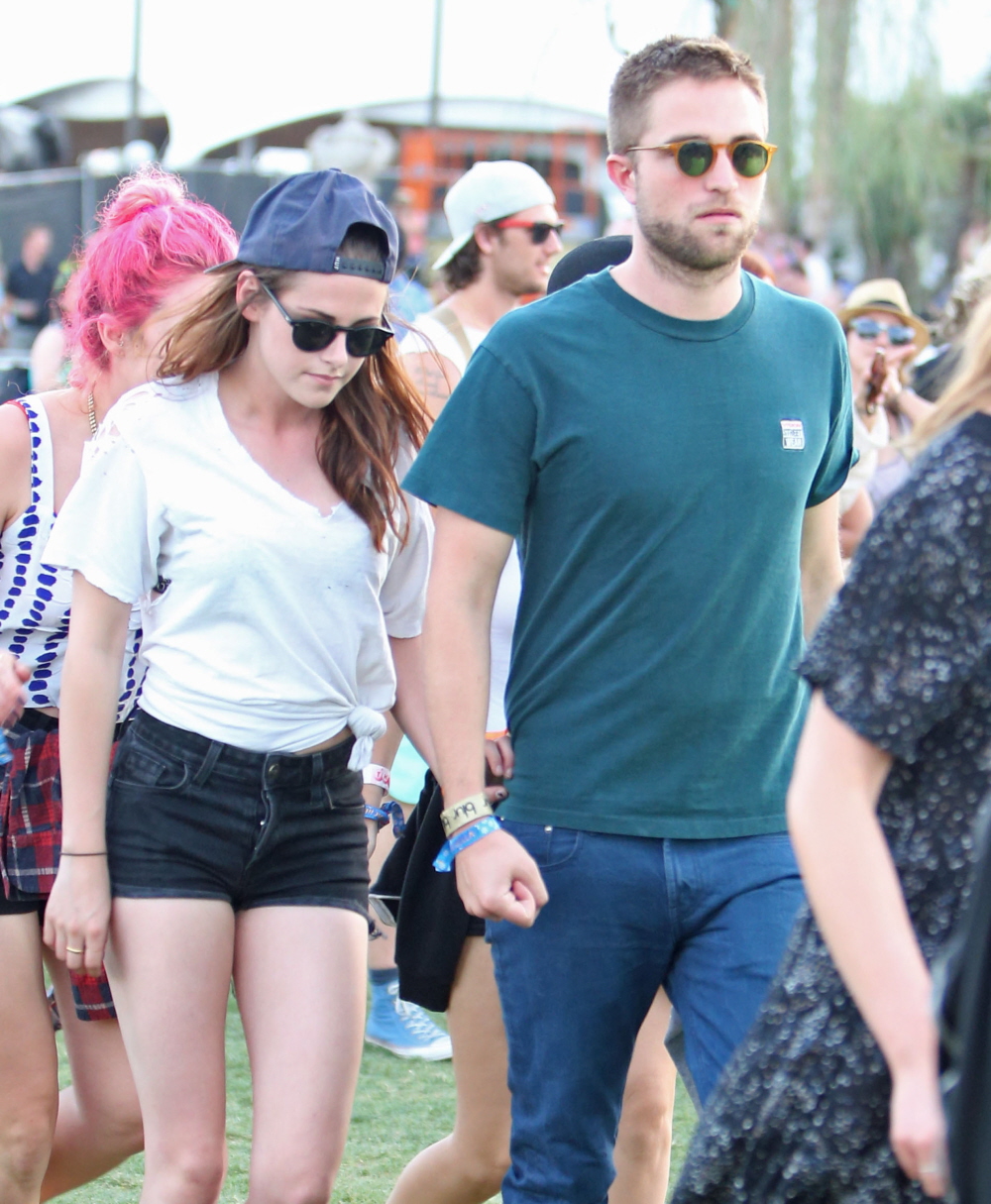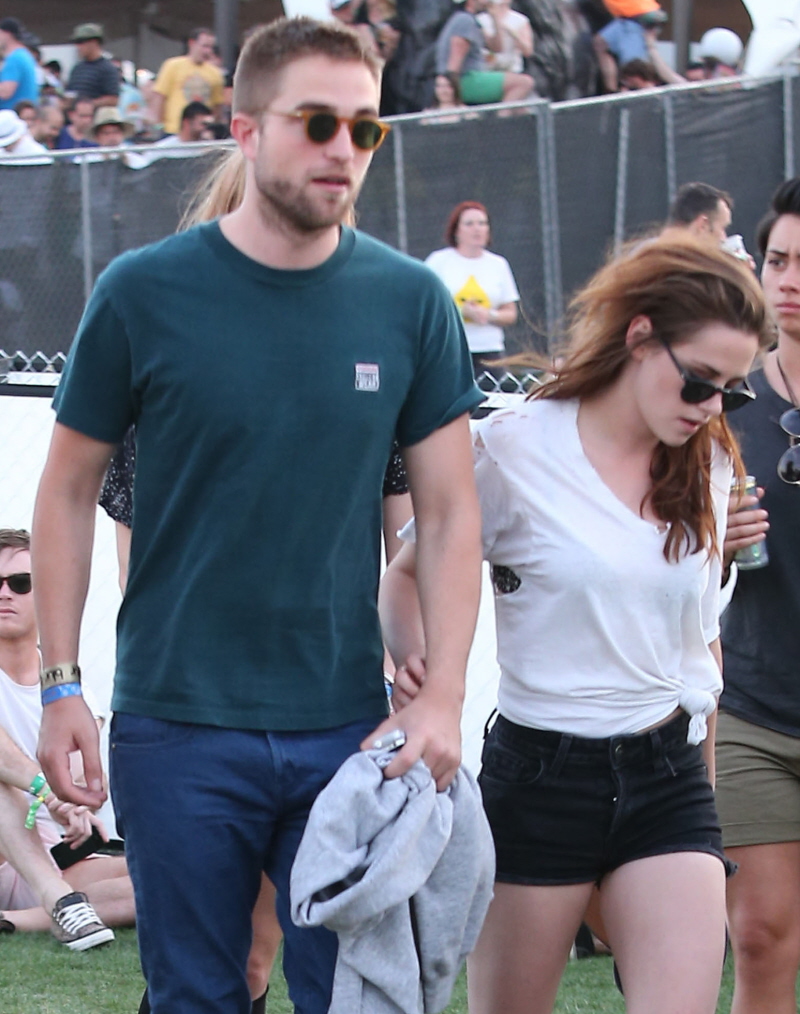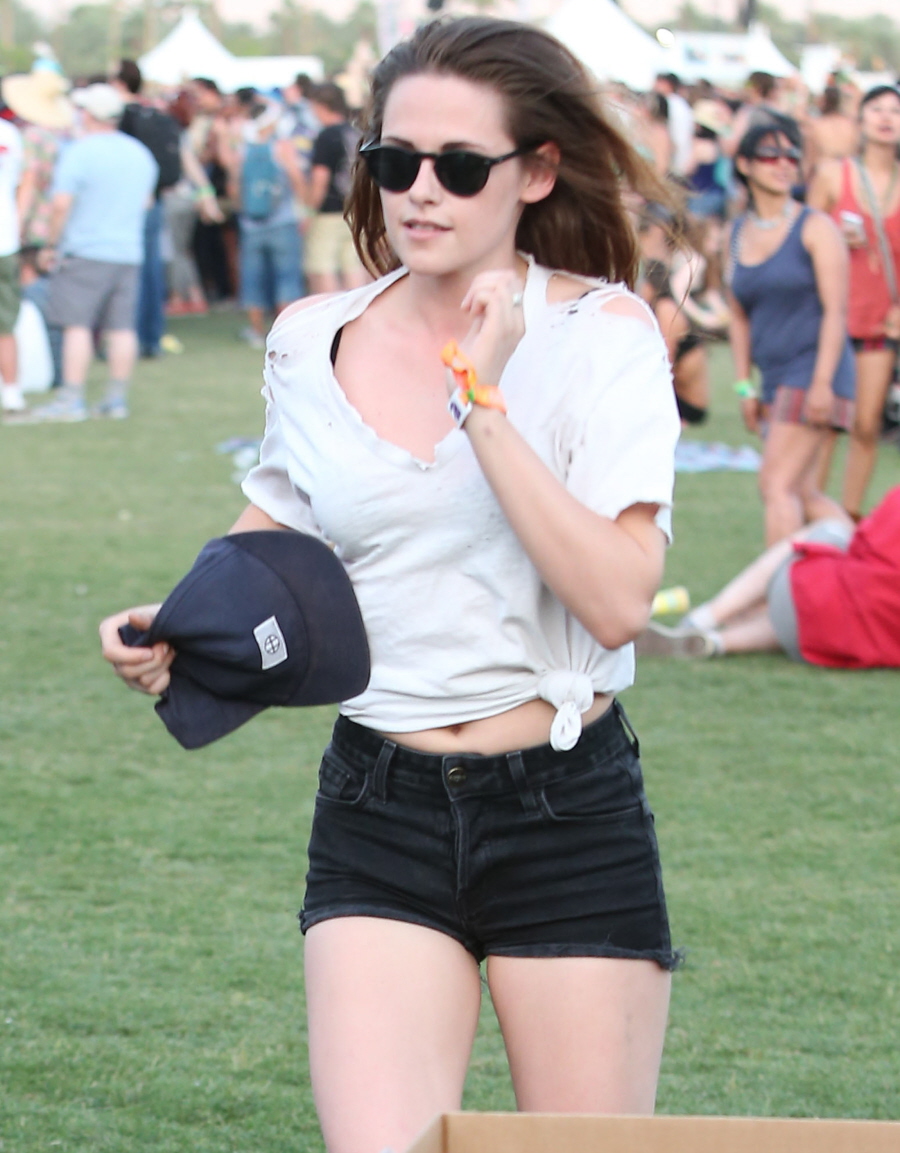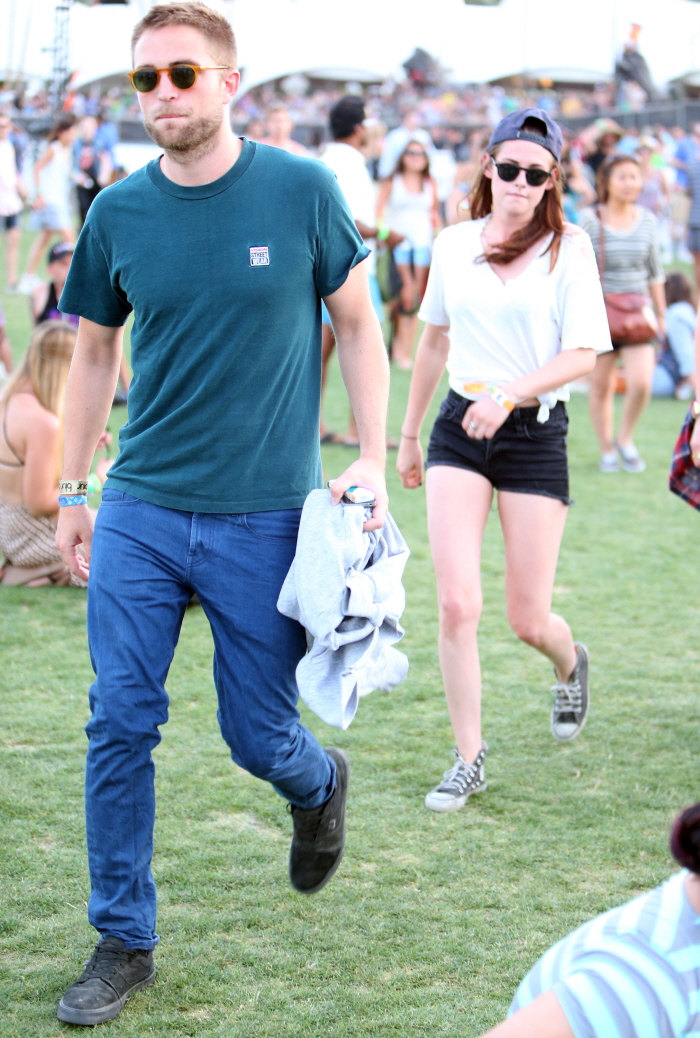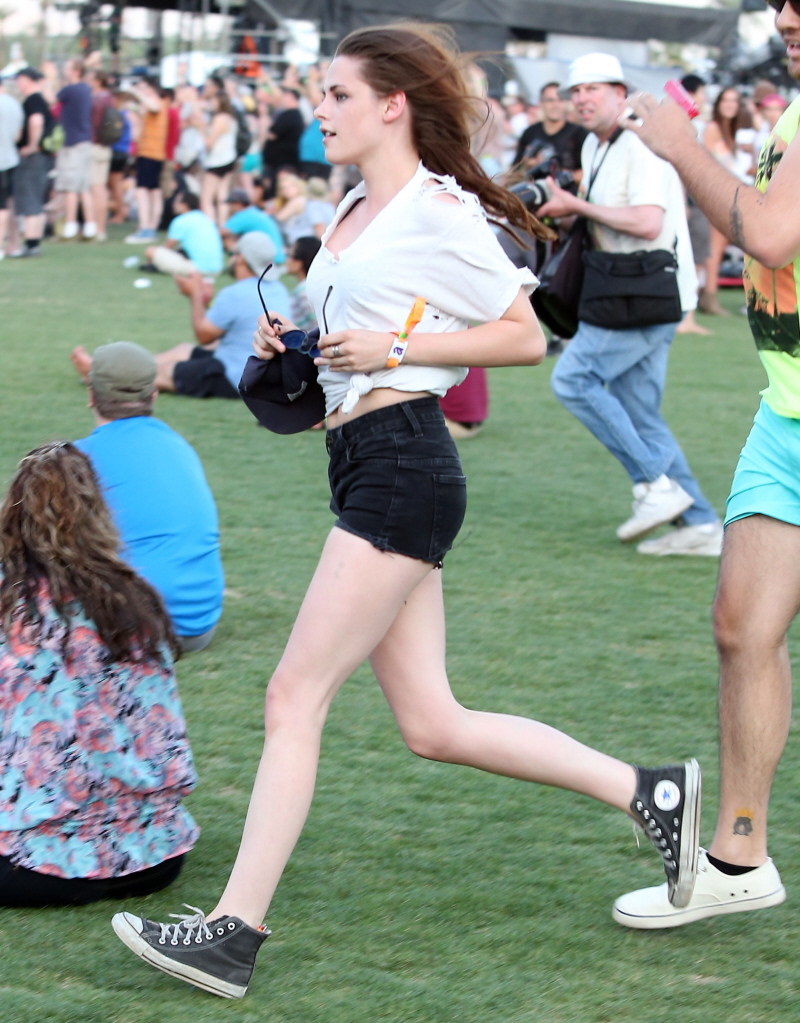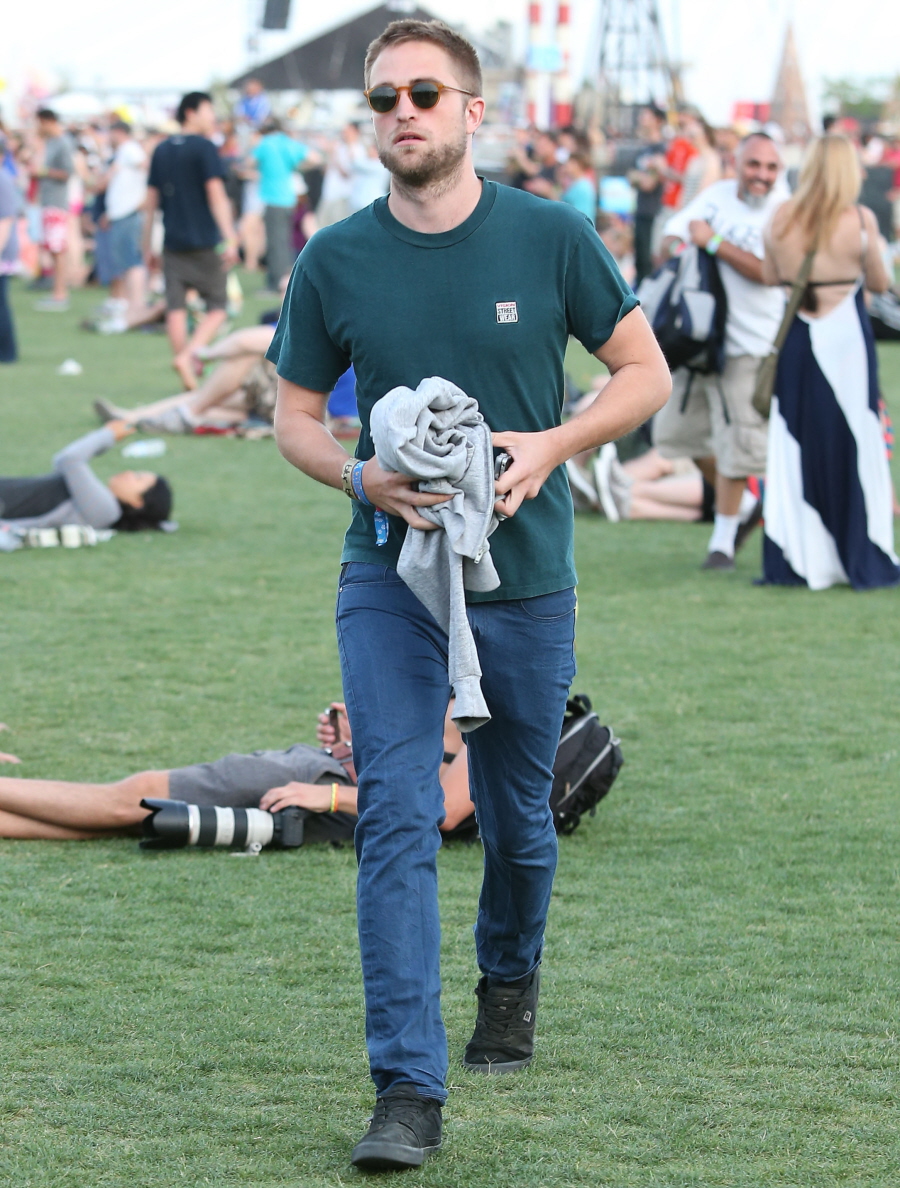 Photos courtesy of Fame/Flynet and WENN.