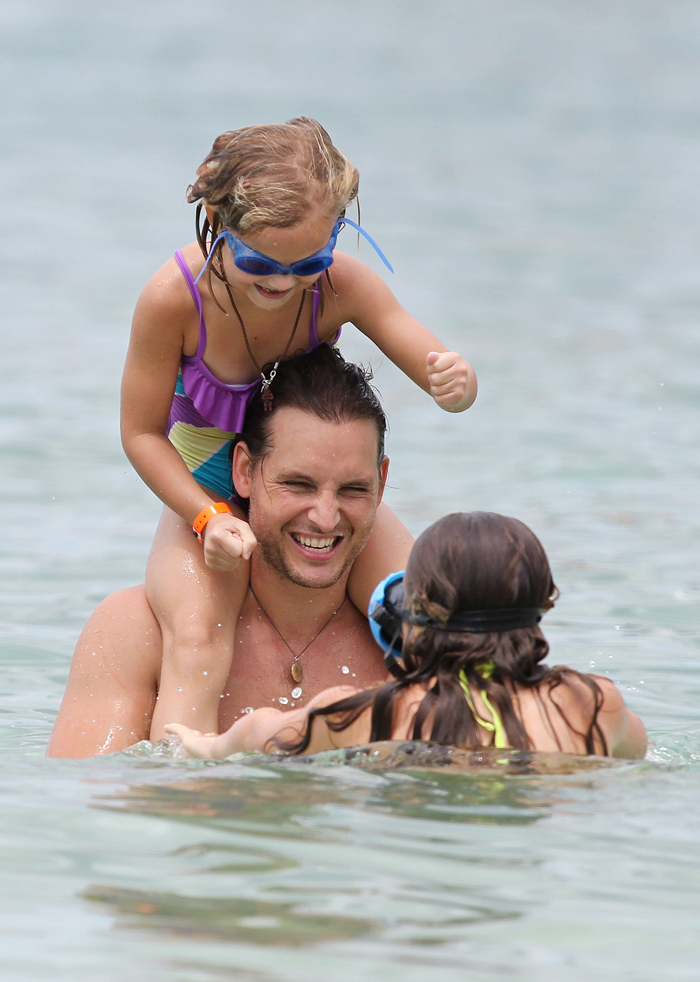 I'll be perfectly honest here and admit that I scoffed a little bit at this story until searching for photos of Peter Facinelli and his three daughters — Lola, Luca, and Fiona — that he shares with former wife Jennie Garth. As you can see, Peter is having quite the time of his life with his daughters in these pictures from last September during a Hawaii vacation. Peter and Jennie officially split last March when he filed for divorce, but by many accounts, it was clear that Peter had checked out of the marriage for quite some time beforehand, and he had some side pieces along the way.
After the divorce, Peter asked Jennie to stop giving interviews because it made him look bad, but now that he's promoting the fifth season of "Nurse Jackie," Peter has decided to talk too. Fortunately, he's not talking about the actual split, but Peter is shilling his family a little bit by saying how wonderful it is that he's co-parenting with Jennie because now he has the opportunity to spend time with his daughters and bond with them. Like, I guess he didn't spend much time with his kids when he was busy stepping out on their mother, right? Here's what Peter had to say to HuffPo:
Twilight actor Peter Facinelli stopped by HuffPost Live on Monday to reflect on his acting career. Also on the agenda? What it's like to co-parent his three daughters with ex Jennie Garth.

"Co-parenting has been great. I'm able to have the kids every other week and in some ways — a lot of ways — it makes me an even better father," Facinelli said. "I get to get up and make them breakfast, make them lunches, take them to school and I have the full responsibility of all three girls for the whole entire week, and I bond a lot with them that way."

Facinelli filed for divorce from Garth in March 2012 after 11 years of marriage. In November 2012, he took his relationship public with "Nurse Jackie" co-star Jaimie Alexander. Garth has been linked to Jeremy Salken, the drummer for the electronica duo Big Gigantic, since the split.
[From HuffPo]
For the ultra curious amongst you, here's a link to the video interview, which I didn't embed here because of the autoplay curse. From this interview, I'm receiving strong vibes that when Peter and Jennie started having problems (or when he decided to start sleeping with other chicks), he basically cut out of family life altogether. I guess, in that regard, it makes sense that he's getting to know his kids much better now that the pressure of a bad marriage has disappeared. It's still a sad situation, of course.
Here's Peter with his new girlfriend, Jaime Alexander, while attending the Saving Tails fundraiser in LA on 4/13.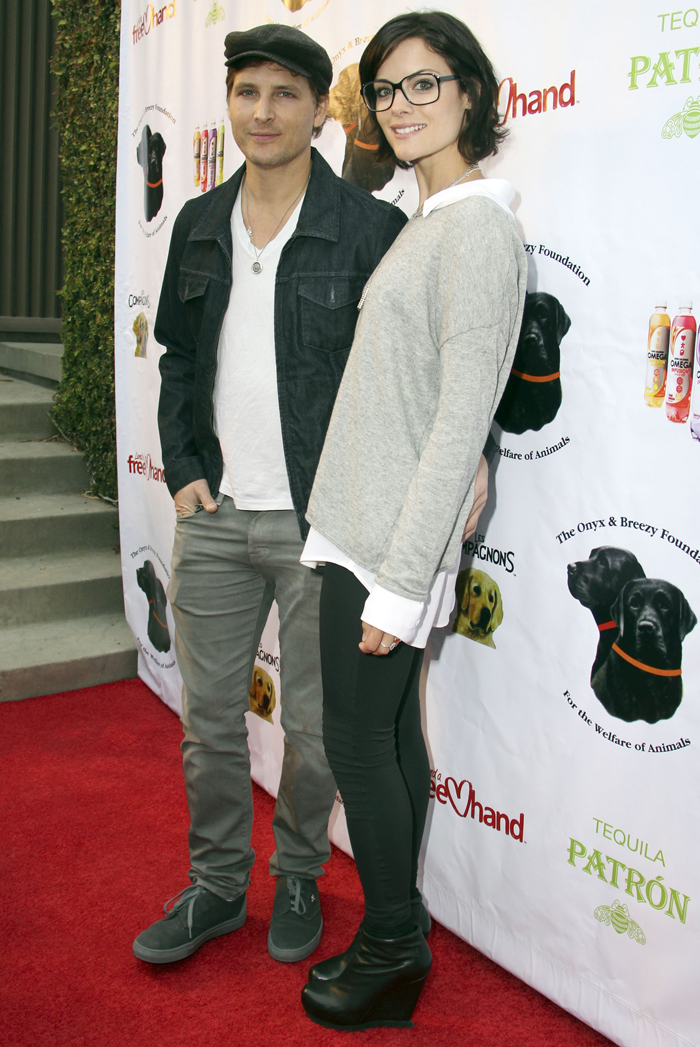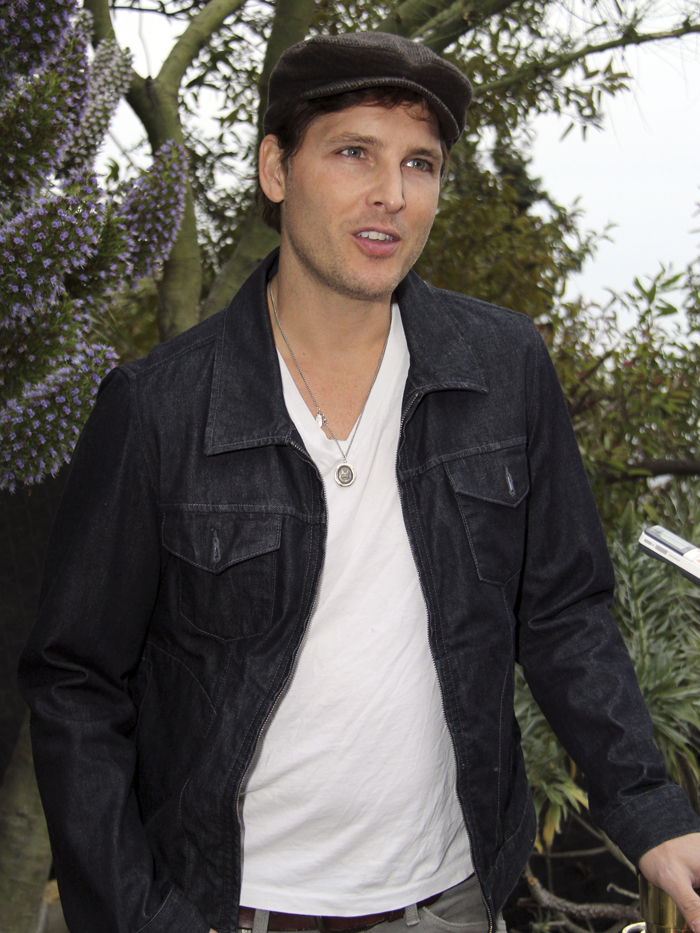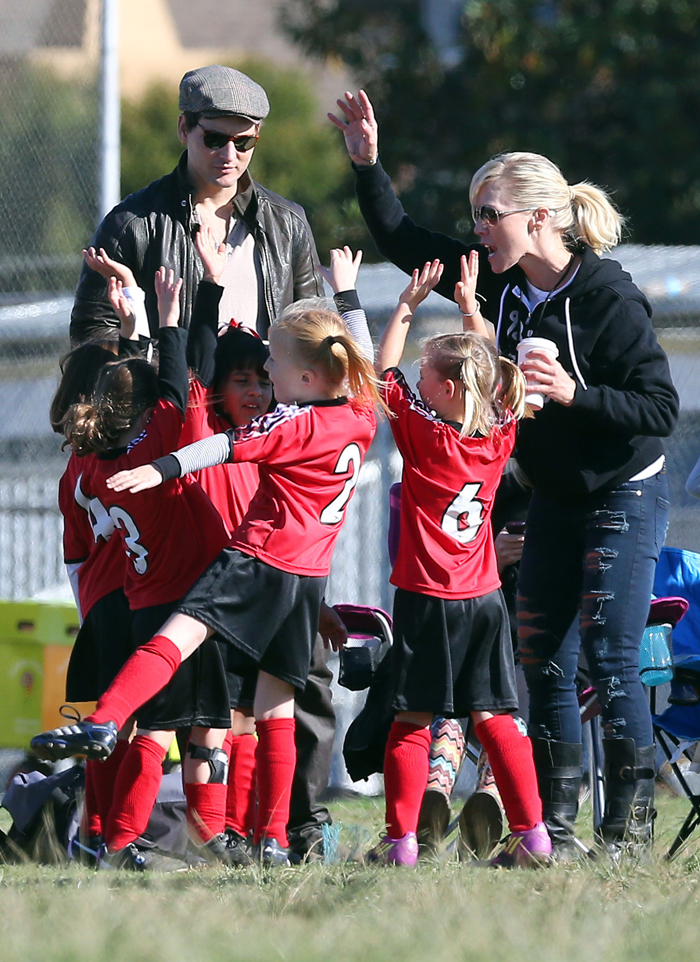 Photos courtesy of Fame/Flynet