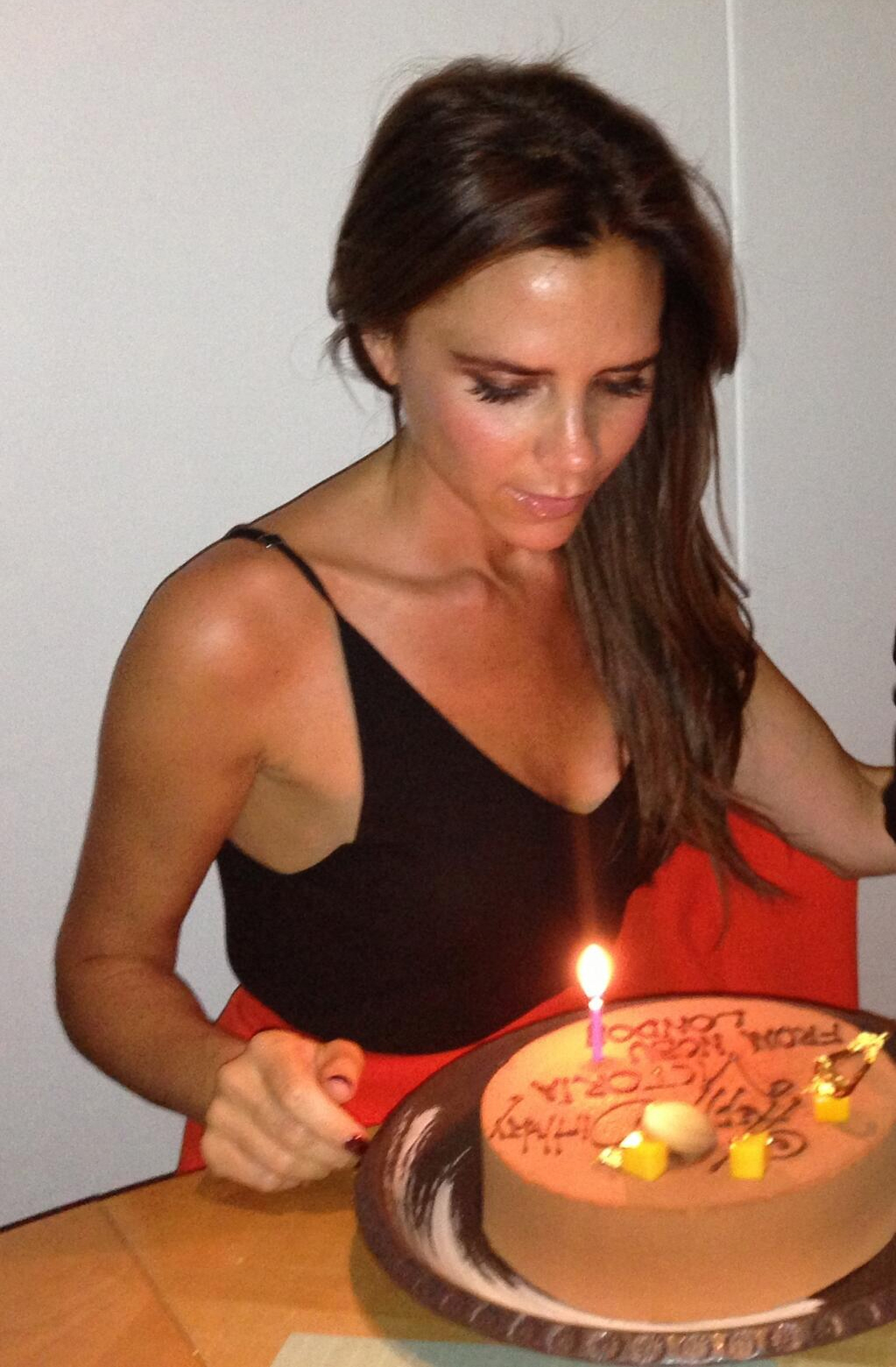 I wasn't going to write about Victoria Beckham's 39th birthday until I saw this Twitter photo. I think it was one year ago when Victoria Beckham tweeted another photo of her birthday celebration, and her birthday reward was… a fruit plate. So for this birthday, Victoria got an actual birthday cake and she tweeted the above photo of said cake. Note that we are not actually seeing her take an actual bite of a piece of cake. That's because NO. That's because Victoria's birthday present to herself was looking at the cake. Not eating it. One must never eat the cake. Even looking at the cake adds too many calories!! If you think about calories, you will get fat, in Victoria's mind. And in Victoria's mind, fat = size 2.
Posh and her whole family celebrated her birthday in London with a nice dinner at Nobu earlier this week. All of the kids were spotted with her – half the family had just flown in from LA. Listen to how time flies: Posh's oldest kid, Brooklyn, is 14 years old now. When did that happen? Romeo is 10, Cruz is 7 and Harper is one and a half I think. When Posh tweeted the header photo earlier today, she included the message: "Thank u for all your kind messages fashion bunnies, I had such a special birthday x v". Is "fashion bunnies" the new thing and no one told me? I like it! You bitches are fashion bunnies.
Some photos of Posh and family earlier this week – Harper's hair is getting so long!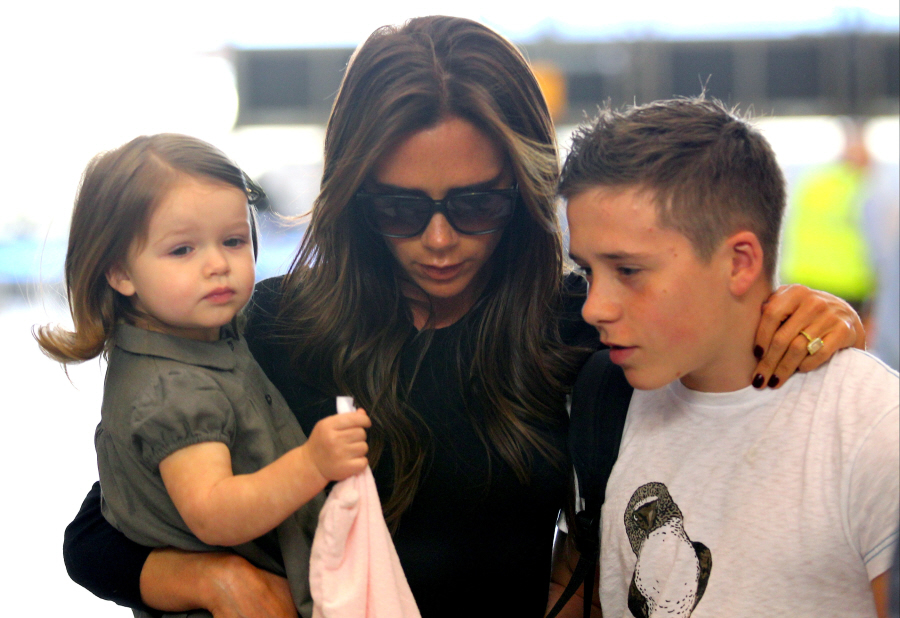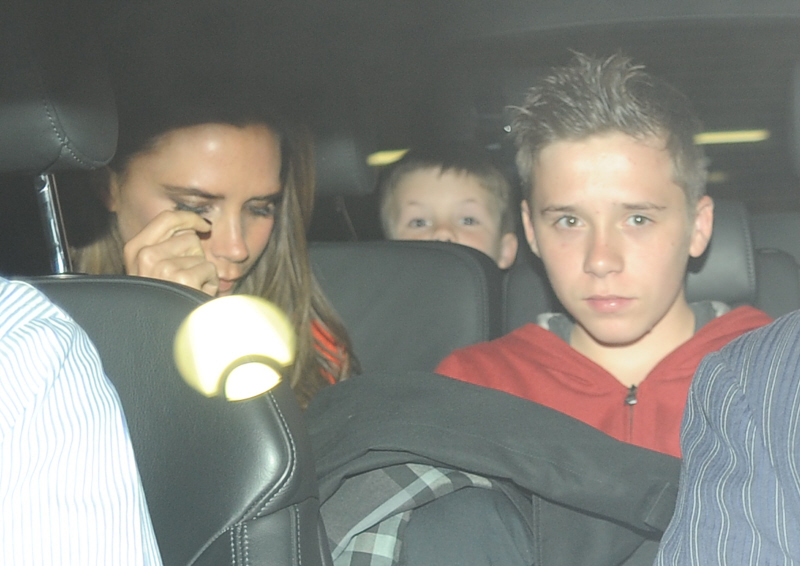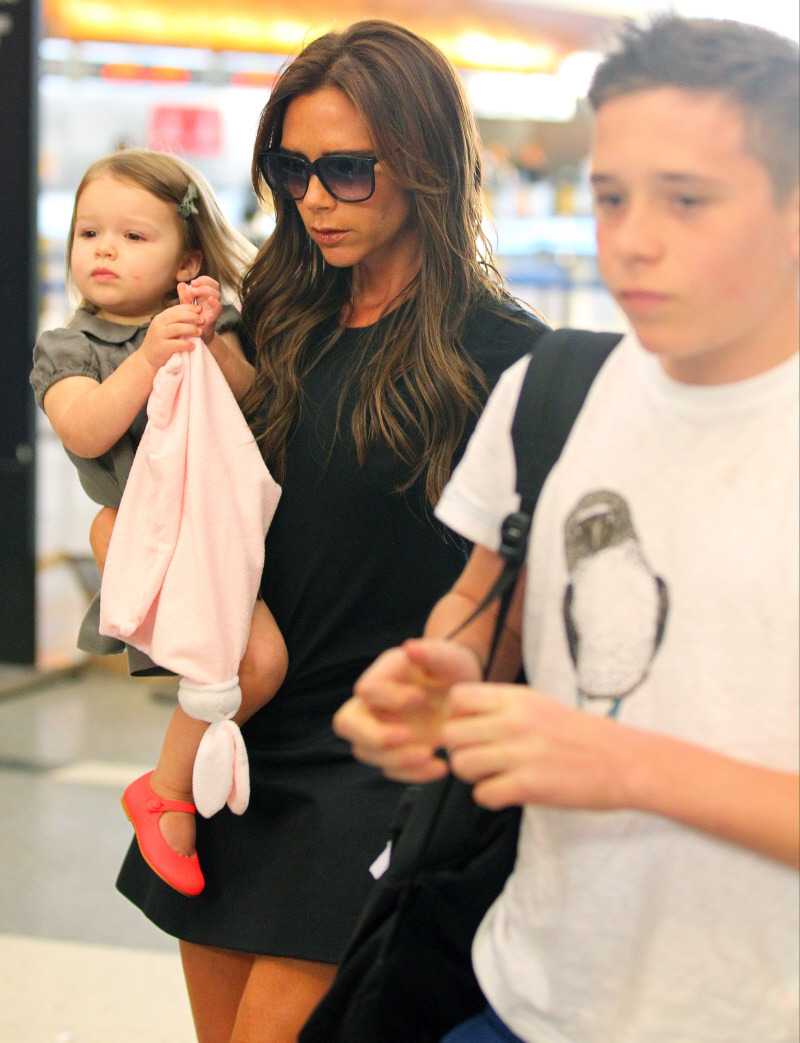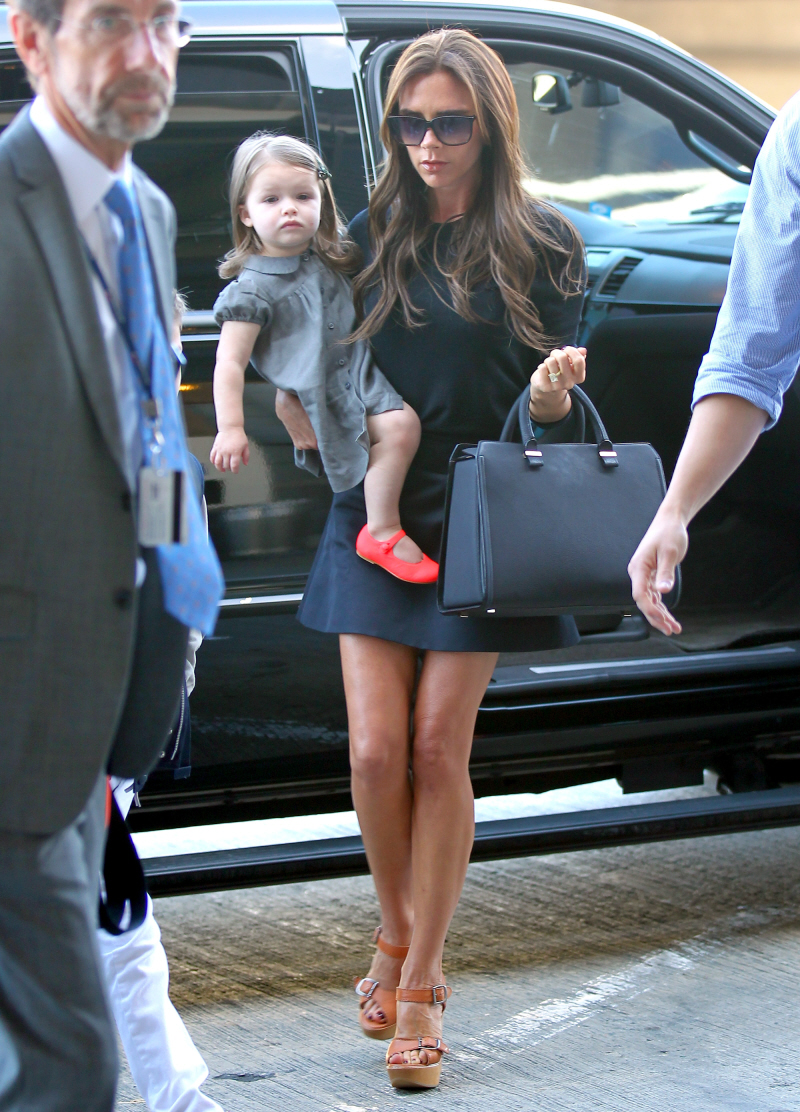 Photos courtesy of WENN and Posh's Twitter.