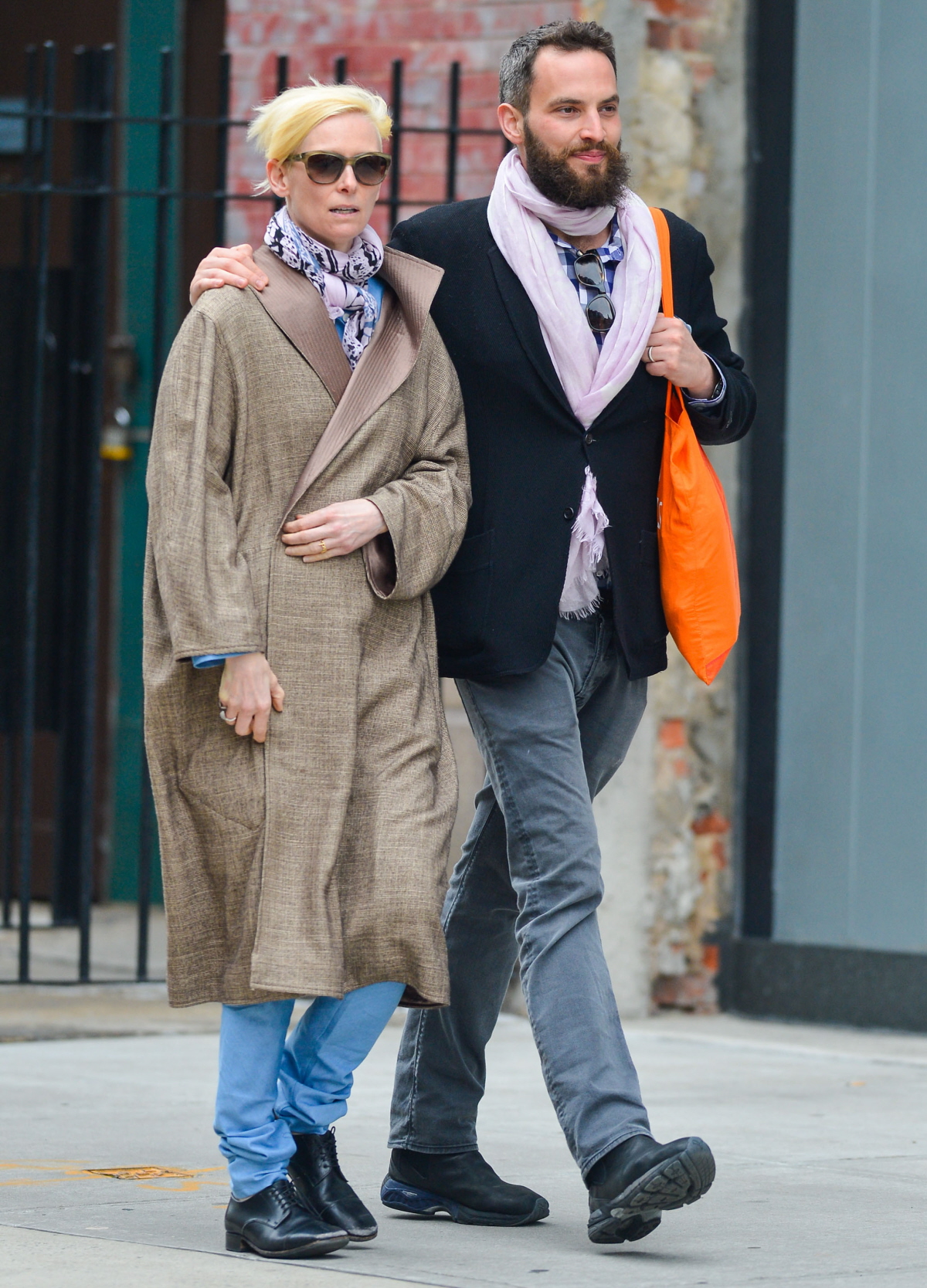 Reason Eleventy-Billion for "Why Tilda Swinton Is Cooler Than All of Us Combined": hot alien bitch has a hot young boyfriend who she mainly keeps on the DL. These are some rare pics of Tilda and her boyfriend of several years, Sandro Kopp, out and about in NYC yesterday. We get sightings of them maybe twice a year (the last time we had photos of them was almost one year ago), so it's always an event and I like to celebrate. Tilda is 52 years old (in human years, earth years) and Sandro is 35 years old. God, she's an alien goddess, isn't she? She came to earth to take our hot artist men and to do crazy-awesome photo shoots.
Years ago, it was believed that Tilda and her baby-daddy John Byrne had an "open relationship" and that they still lived together while Tilda took Sandro as a lover and Byrne took a lover too. But I think that situation was either temporary or gossip-wishful-thinking. At this point, I believe Byrne lives with some new woman and Tilda lives with Sandro (somewhere? Her home planet?) and Tilda and Byrne share custody of their kids.
I like that we can't even really call Tilda a cougar. Cougar is too crass of a term for what Tilda is doing. She's simply awesome, and she can bed any man she sees, and she's chosen this artist/actor dude. I imagine they live quite an esoteric life together. Incidentally, is anyone else getting Tom Hardy vibes from Sandro? God, how hot would it be if Tom Hardy and Tilda got together?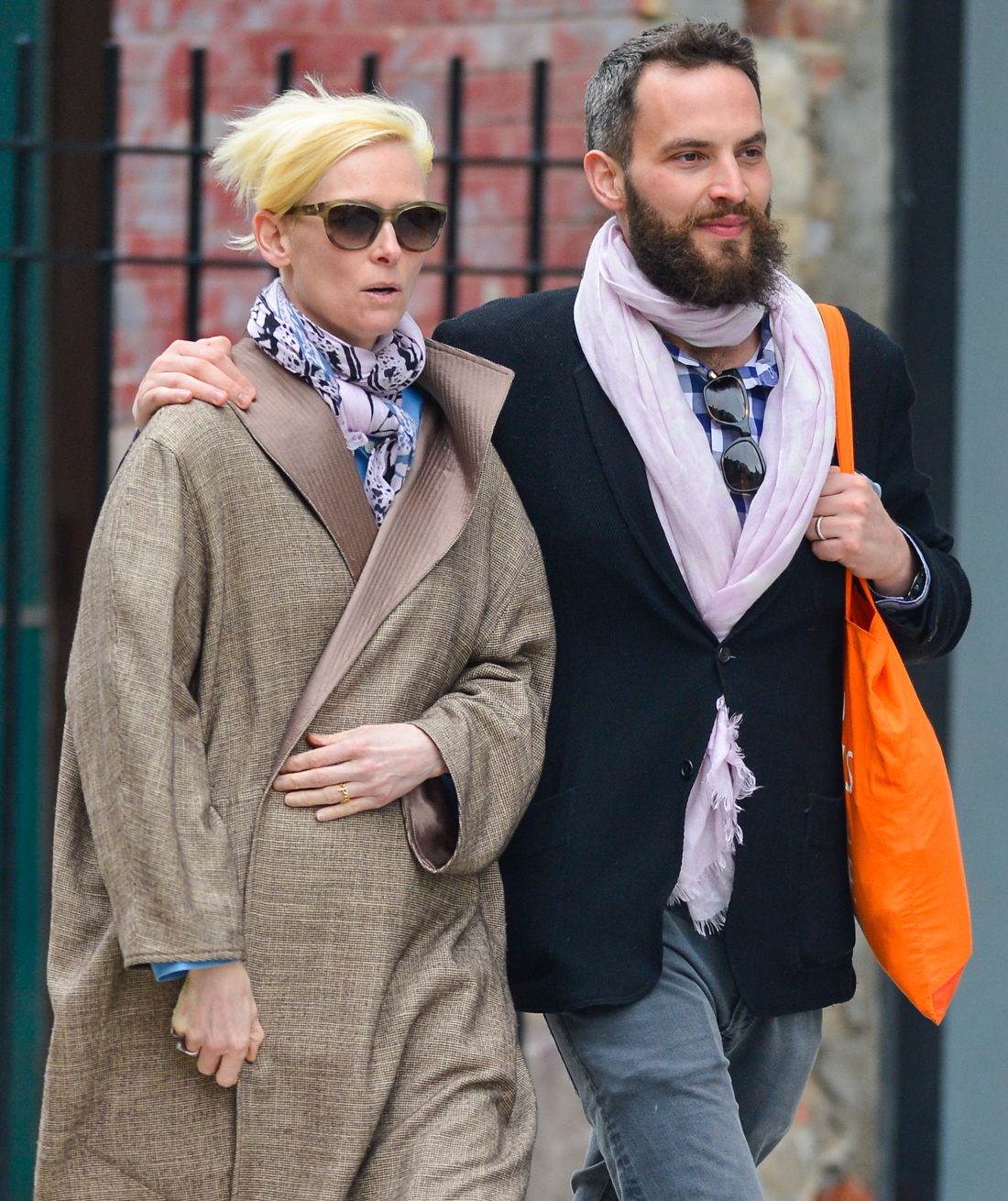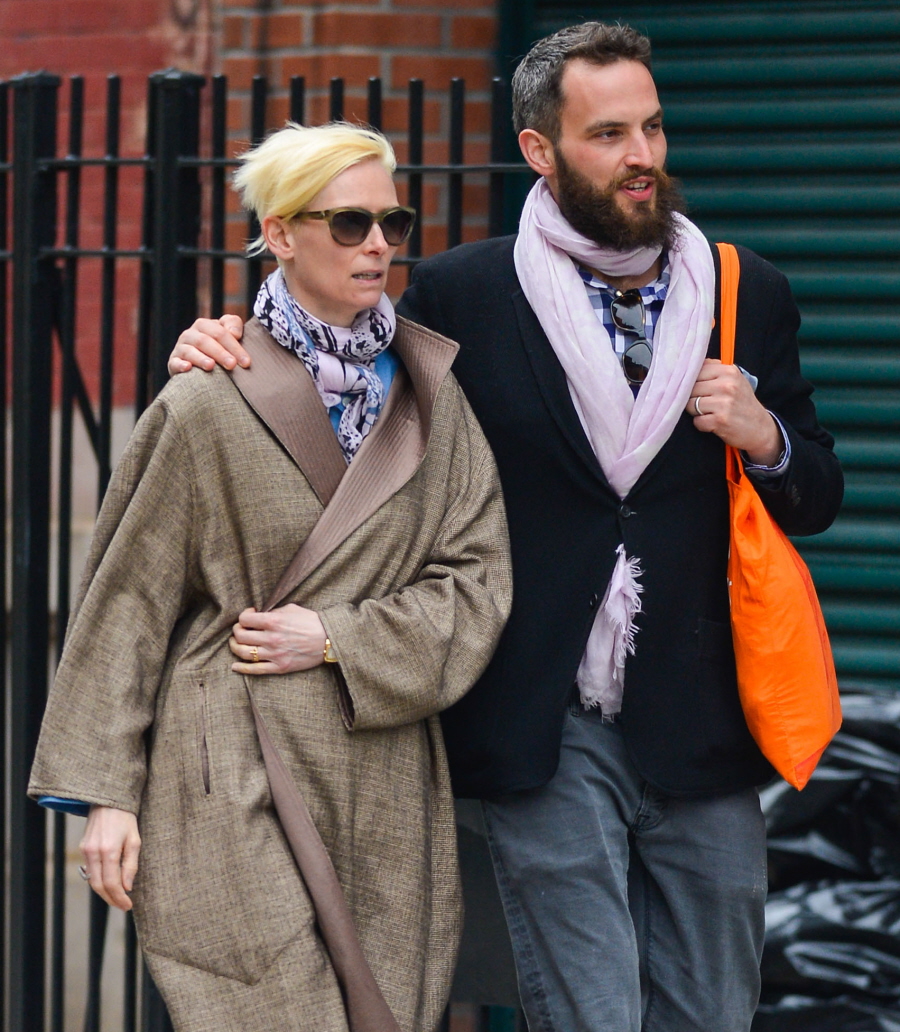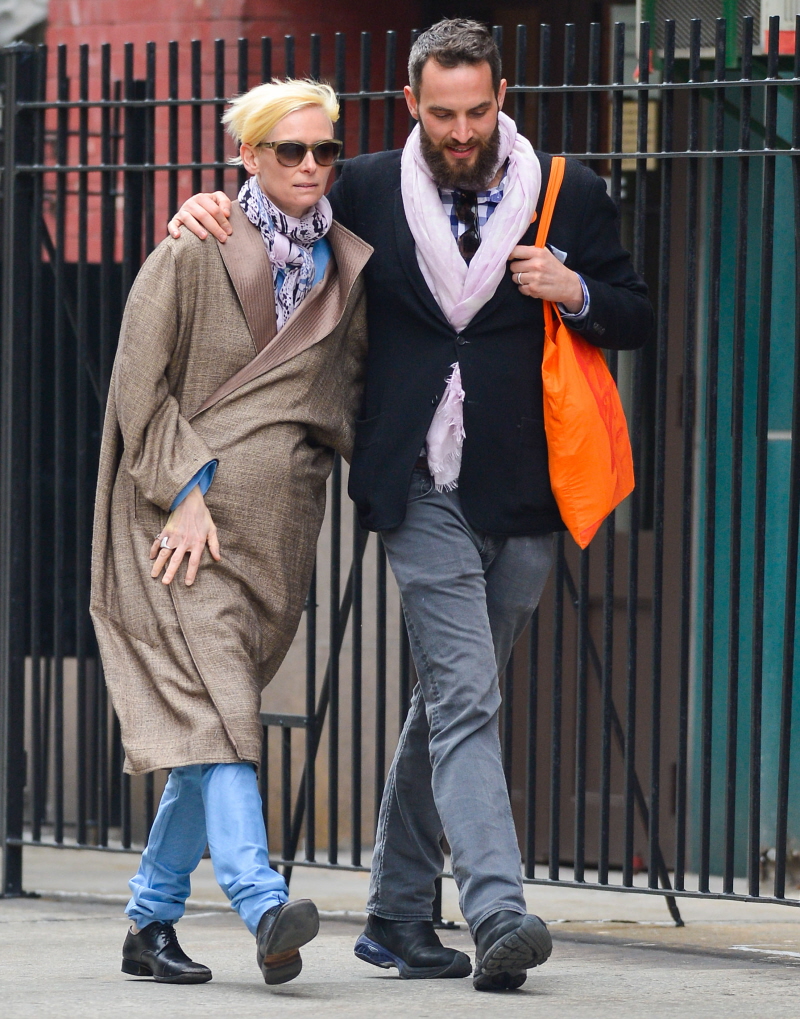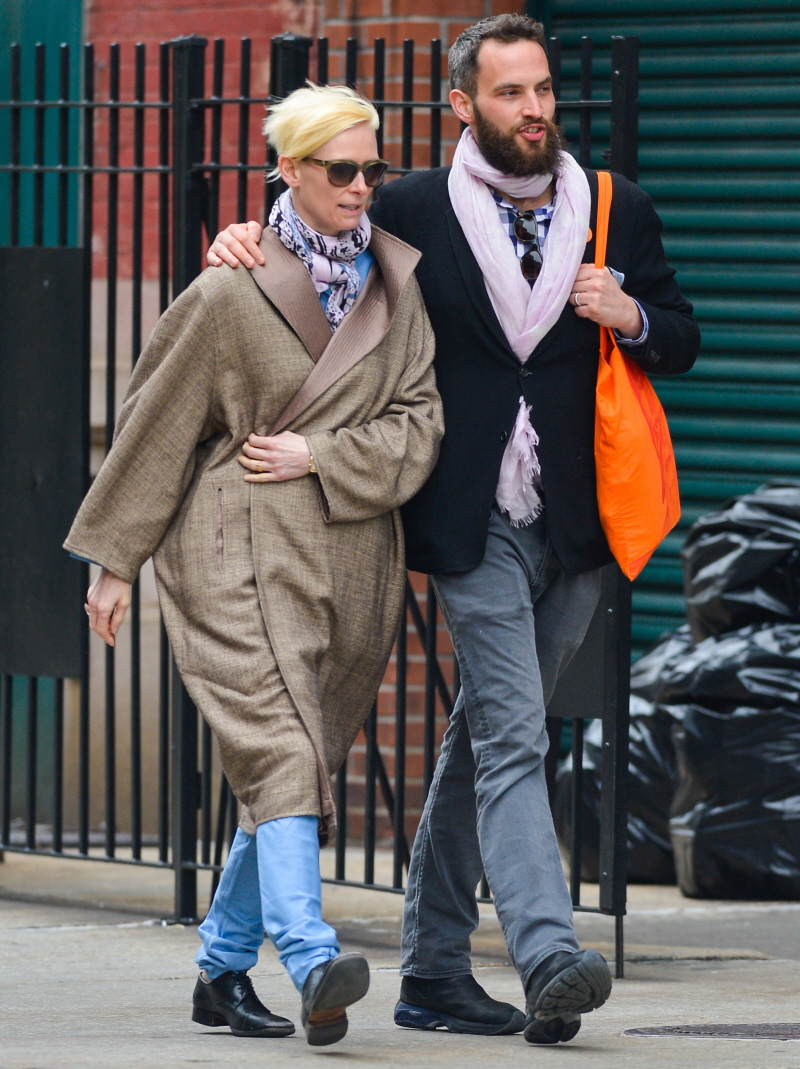 Photos courtesy of Fame/Flynet.