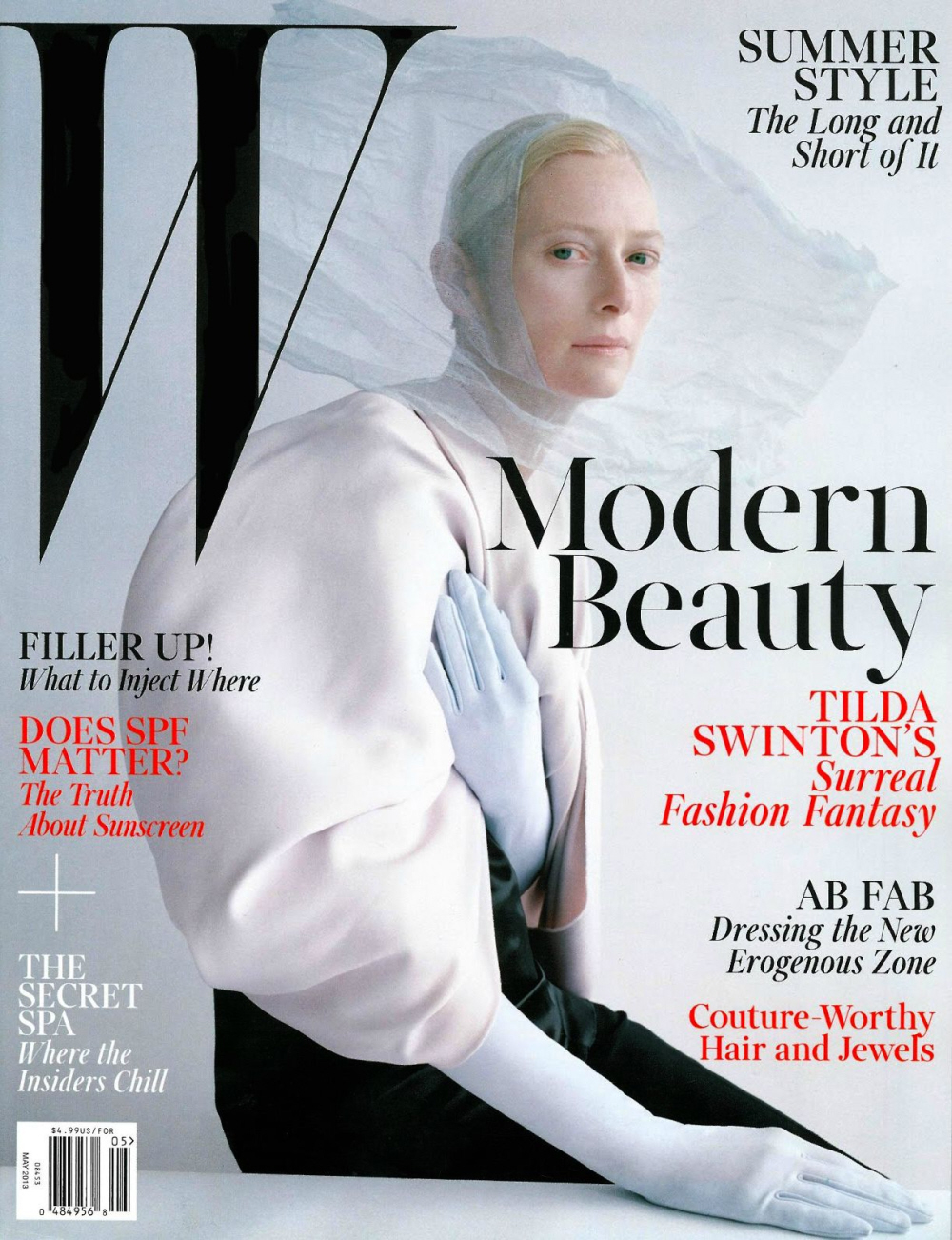 Tilda Swinton is the cover lady for the May issue of W Magazine. The pictorial is called "Stranger Than Paradise" and Tilda is photographed by Tim Walker in a variety of crazy ensembles and situations, all done at the exquisitely bizarre Mexican estate Las Pozas. I have no idea if the photos are supposed to tell a particular story, or if the story – as always with Tilda – is simply that "Tilda is magnificently strange." You can see the full pictorial here. From what I can see, Tilda didn't sit down for a formal interview, choosing perhaps to simply collaborate with her photographer friend Walker and then just drop this wonderful story on the W Mag writer:
"Being beautiful was never really something I associated with people I knew—certainly not girls," she says. "Boys, maybe. Horses, yes, and certainly my great-grandmother Elsie Swinton, whose imperial grandeur was like a watermark." A drawing of Elsie, by John Singer Sargent, once hung in Tilda's family's sitting room, just above the television. "I saw her looking out of the corner of her eye, straight at me, during my teenage years—a knowing, engaging, and infinitely amused attitude," Swinton recalls. "She was dark and luscious, unlike the rest of us, who are sandy and pale. Not looking like her felt, somehow, like being born on the wrong side of the beauty tracks."
Sigh… Tilda. I wish I could talk/think/be like that. Just drop little nuggets of awesomeness randomly, whilst wearing a full-length taffeta skirt with a bustle, leopard-print gloves and a metal bra, and I would just say: "Beauty cannot be ascribed to mere mortals, only horses." And then I would saunter off, humming a few notes of "Clair de Lune" and teasing my hair into a Mohawk. I have one explanation for why Tilda doesn't look like her great-grandmother: because Tilda is an alien. There. Done. Case closed.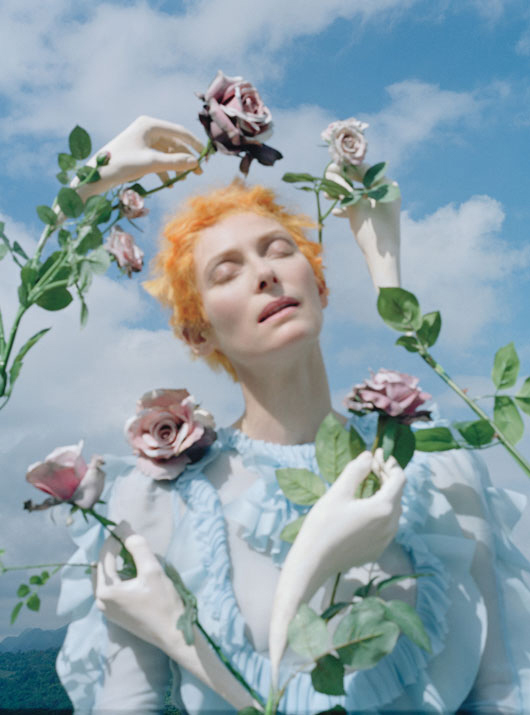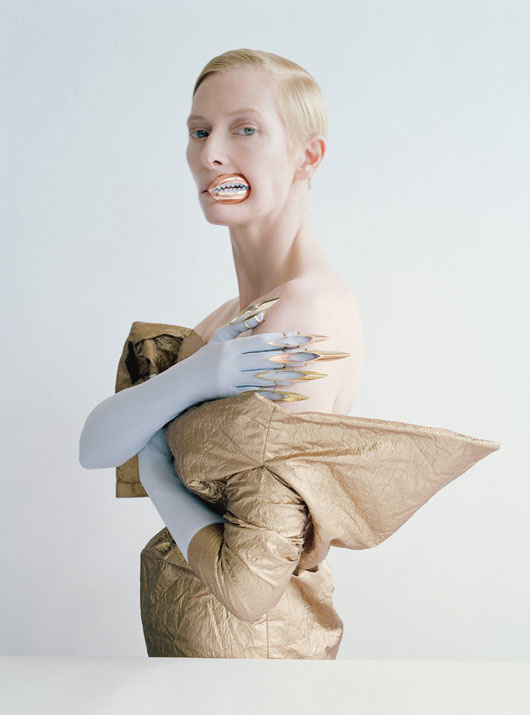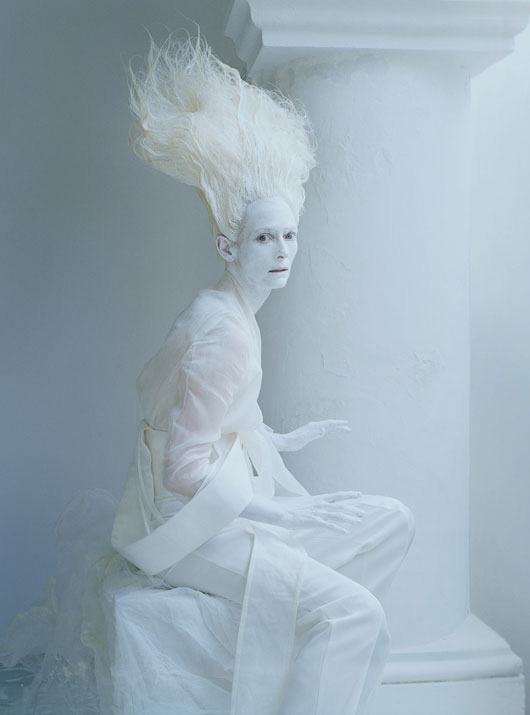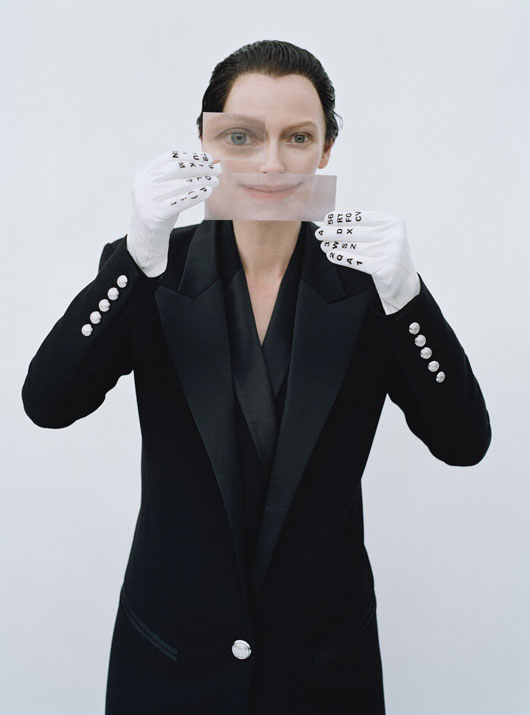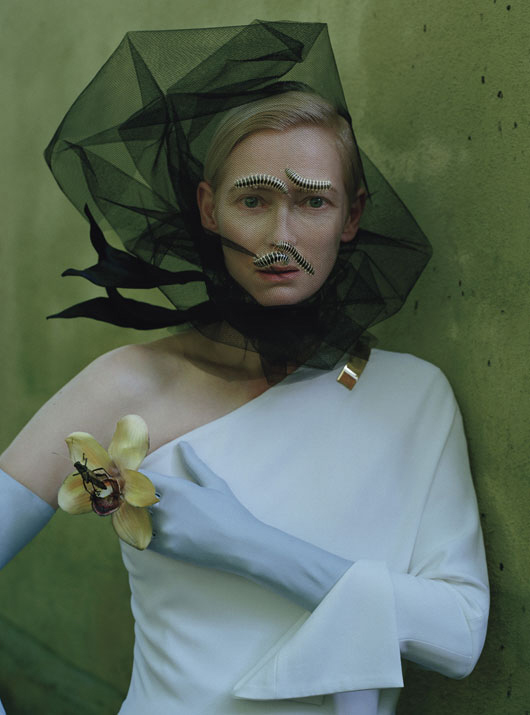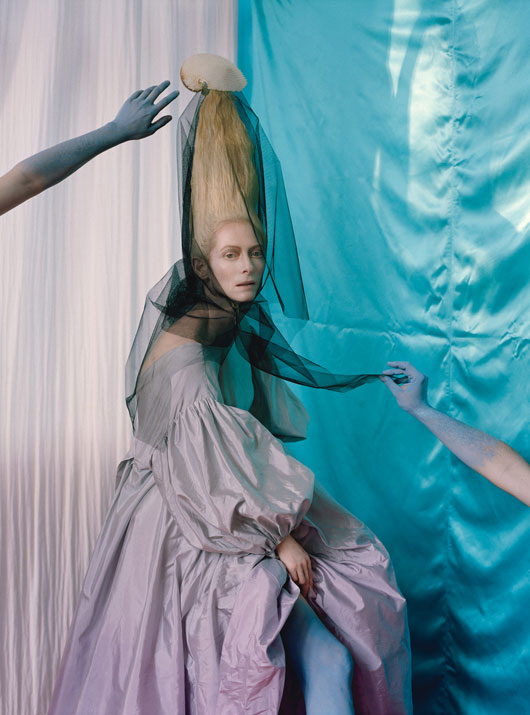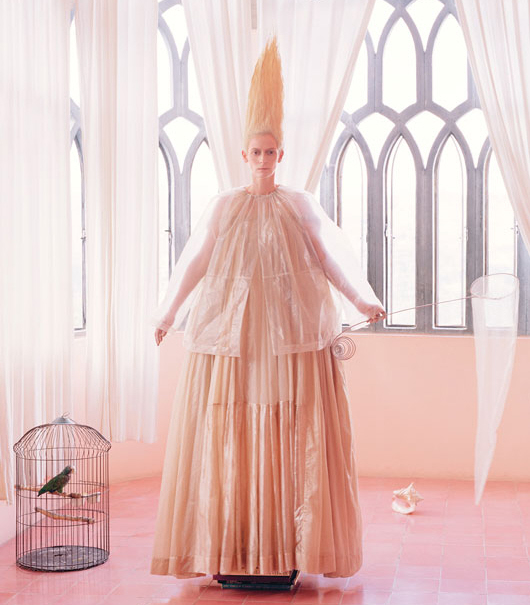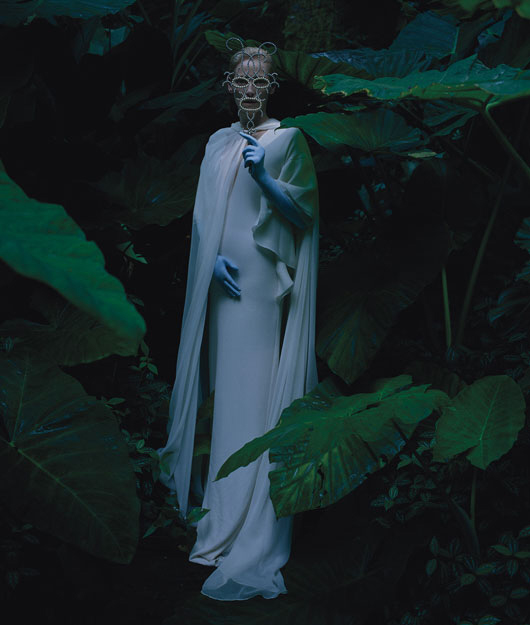 Photos courtesy of W Magazine.