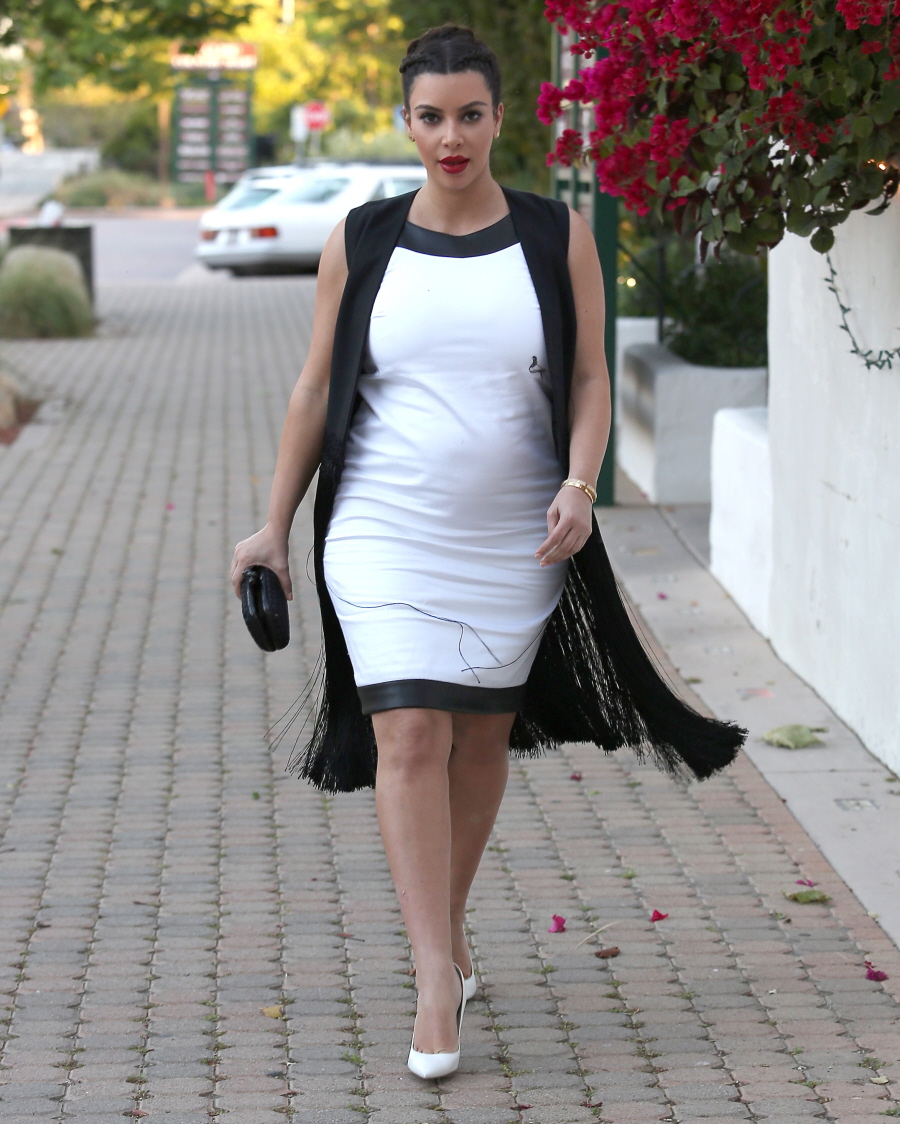 Kim Kardashian has been photographed in about a million different, unfortunate outfits since Friday's announcement that she and Kris Humphries had finally settled their divorce. These are some assorted photos – I think the worst outfit is the black & white dress with the fringe. YIKES. Anyway, can I just take a moment to gloat? I always said that Kris didn't have a legal leg to stand on. No matter what you think of the Kardashians in general or Kim specifically, she didn't defraud Kris Humphries of anything. He's just an idiot with a grudge. And he dragged it out so long and wasted everybody's time, and now it's over and he has nothing to show for it. I was waiting to see what the settlement terms ended up being, and it's even better for Kim than I originally thought:
Kim Kardashian is officially a single woman … because the judge dissolved her marriage to Kris Humphries in today's court hearing … and we've learned Kris walked away with NOTHING. Here's what sources connected with the case tell TMZ:

– Kris gets NO money from Kim. As we've reported … he had previously demanded $7 mil.

– Kris dropped his demand for an annulment based on fraud.

– Each party will pay their own attorney's fees.

This is not just a settlement. It's a WIN for Kim and her lawyer, disso-queen Laura Wasser.

The judge sent 2 different messages — on the one hand saying the status of the marriage was dissolved, but then said it's over when they sign the official papers. But it seems like she's officially divorced, especially since the judge said to Kim, "Congratulations on your dissolution."

One final thing. The judge was about to slap Kris with a financial penalty for being a no-show at last week's hearing, but Kim asked the court to drop it, and Kris skated.
Radar confirms that Kim doesn't have to pay Kris anything and that they both agreed to pay their own legal fees. Which are probably extensive in both of their cases – Laura Wasser does NOT come cheap. Kim probably owes her about low to mid six figures. But Kim didn't have to give any money to Kris, nor did she have to issue some kind of public apology to Kris, nor did she even have to come face to face with Ol' Humphries. To my mind, Kim really did win this fair and square. Good for her. Everyone expects the divorce to be completely finalized by June 19th. Kim will divorced by the time she gives birth!
Speaking of, Kim and her family did some kind of big interview with Ryan Seacrest (of course) for E! News. In the interview, Kim admits: "I've said some things that I completely am, like, a hypocrite about now. I would say things about Kourtney like, 'You cannot have a baby without being married!'" Eh. She's said that before. Whatever.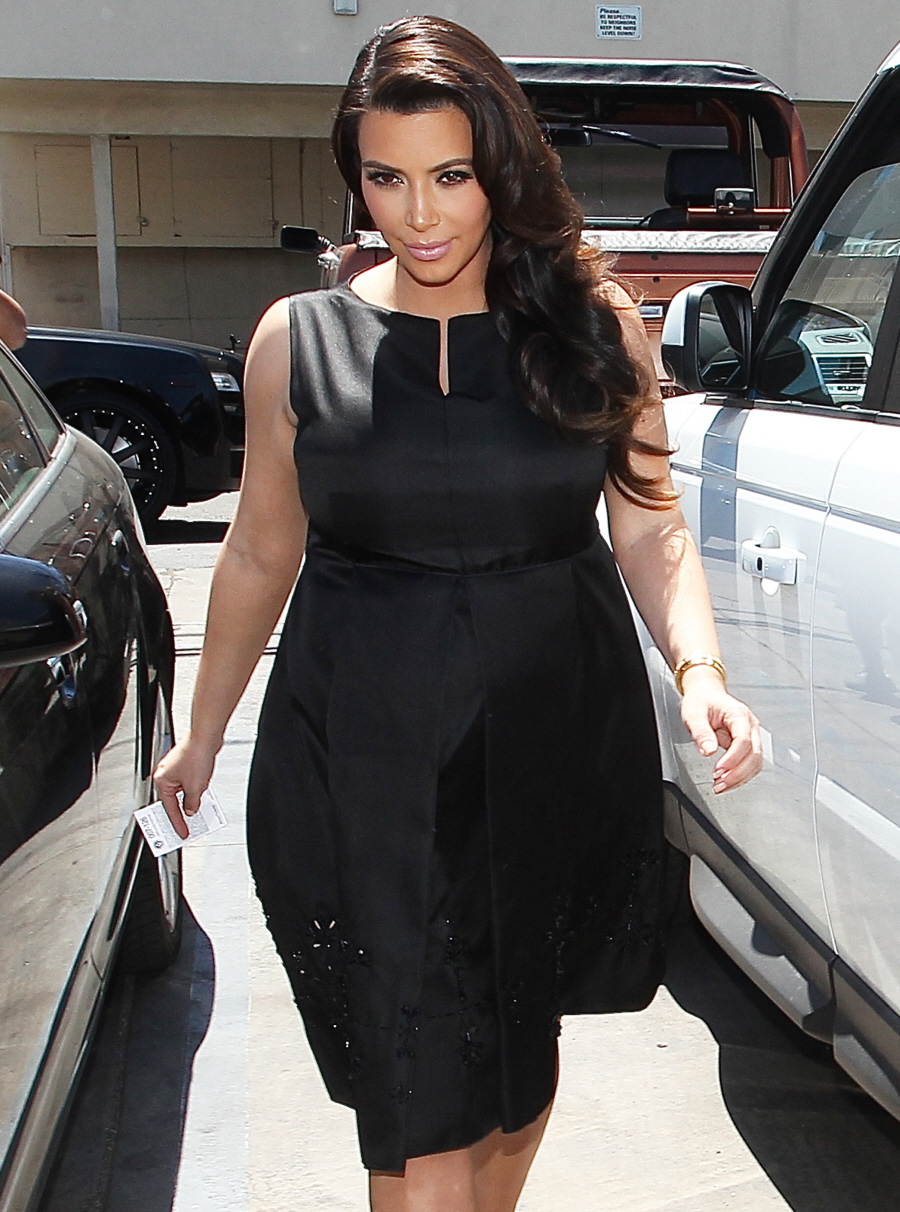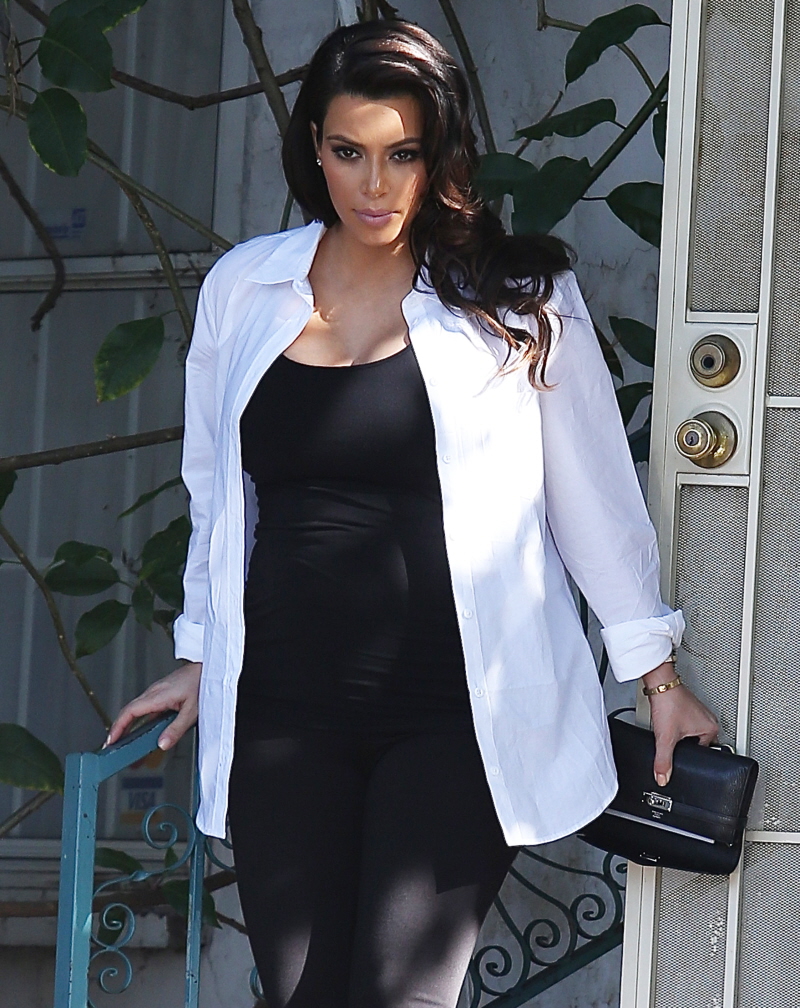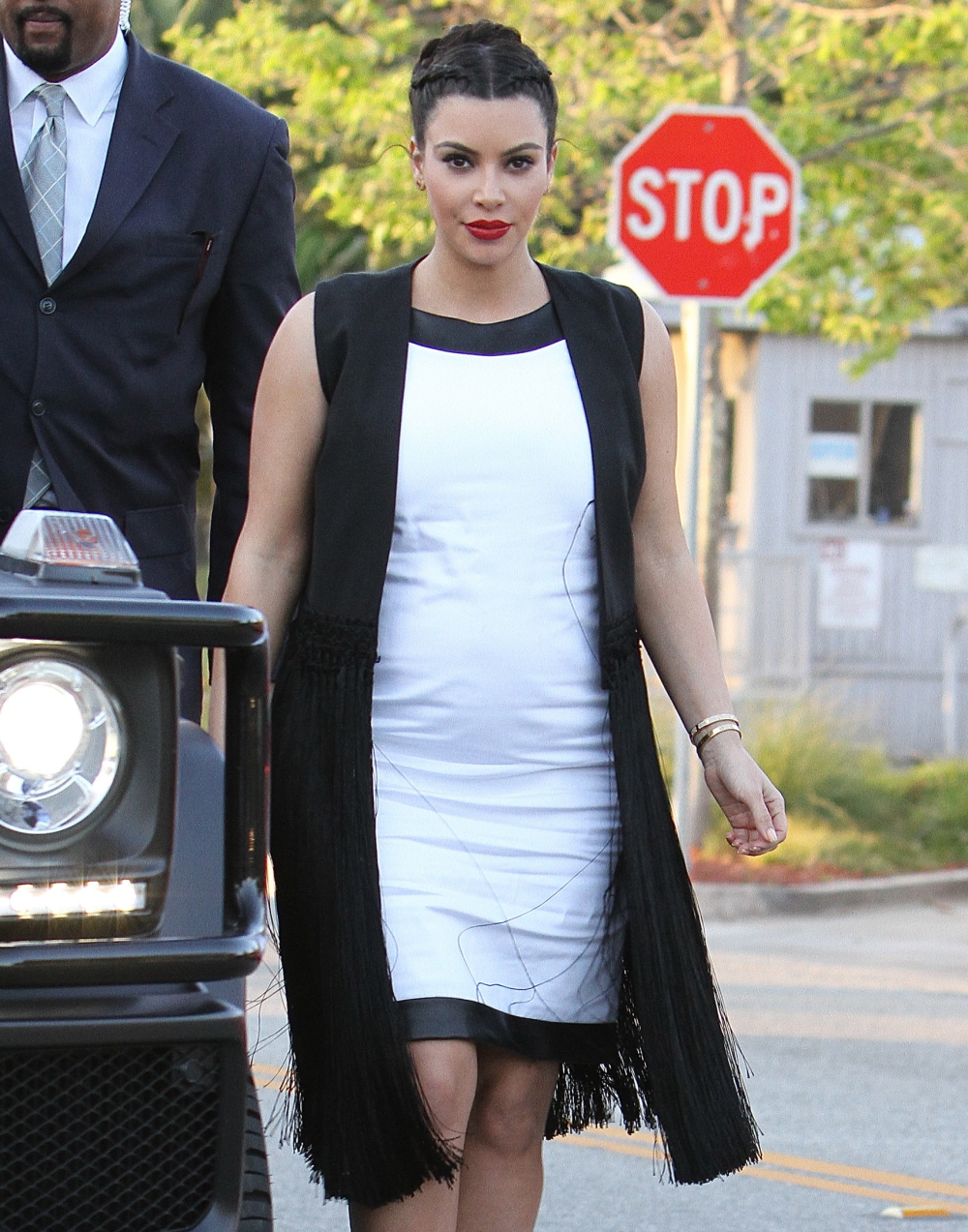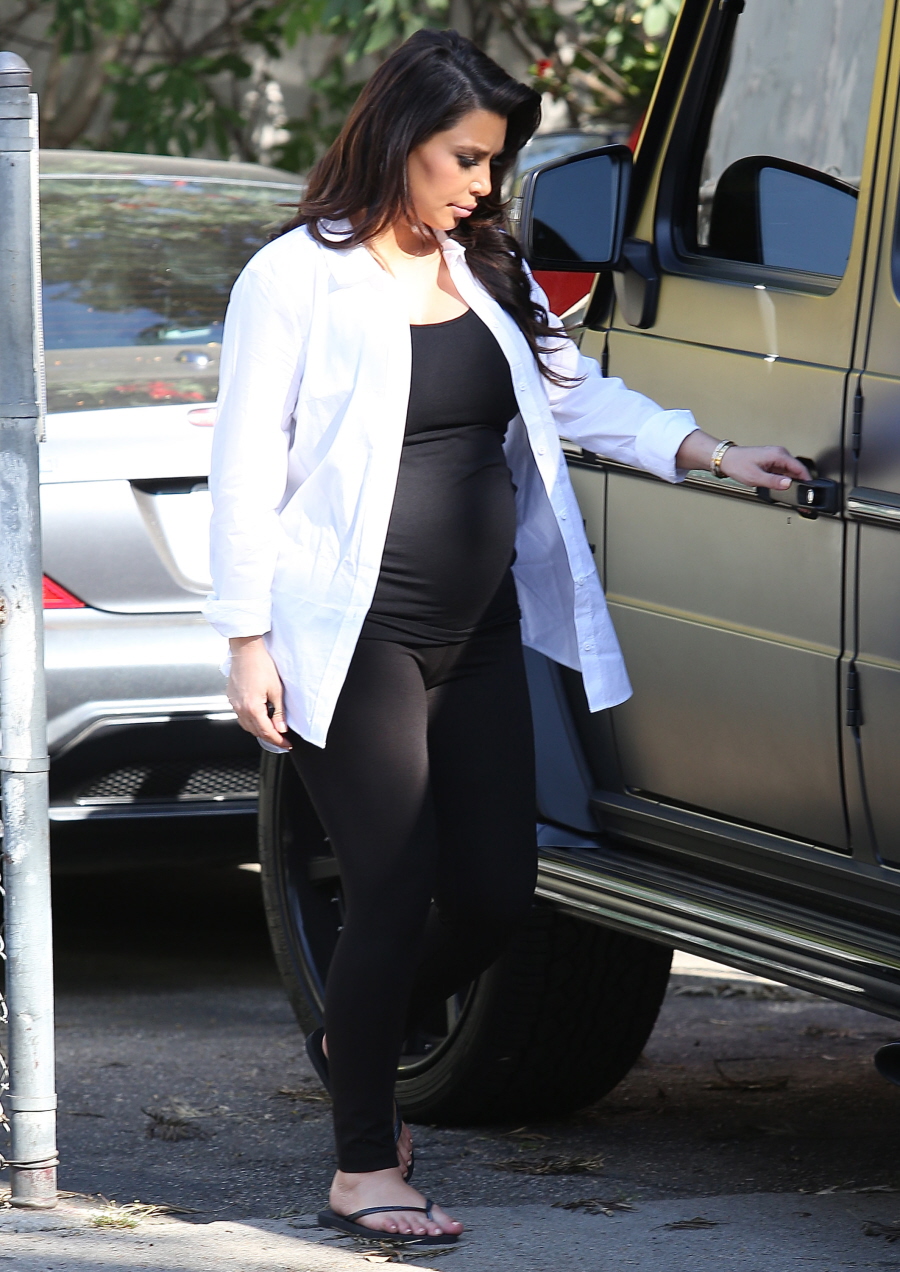 Photos courtesy of Fame/Flynet.