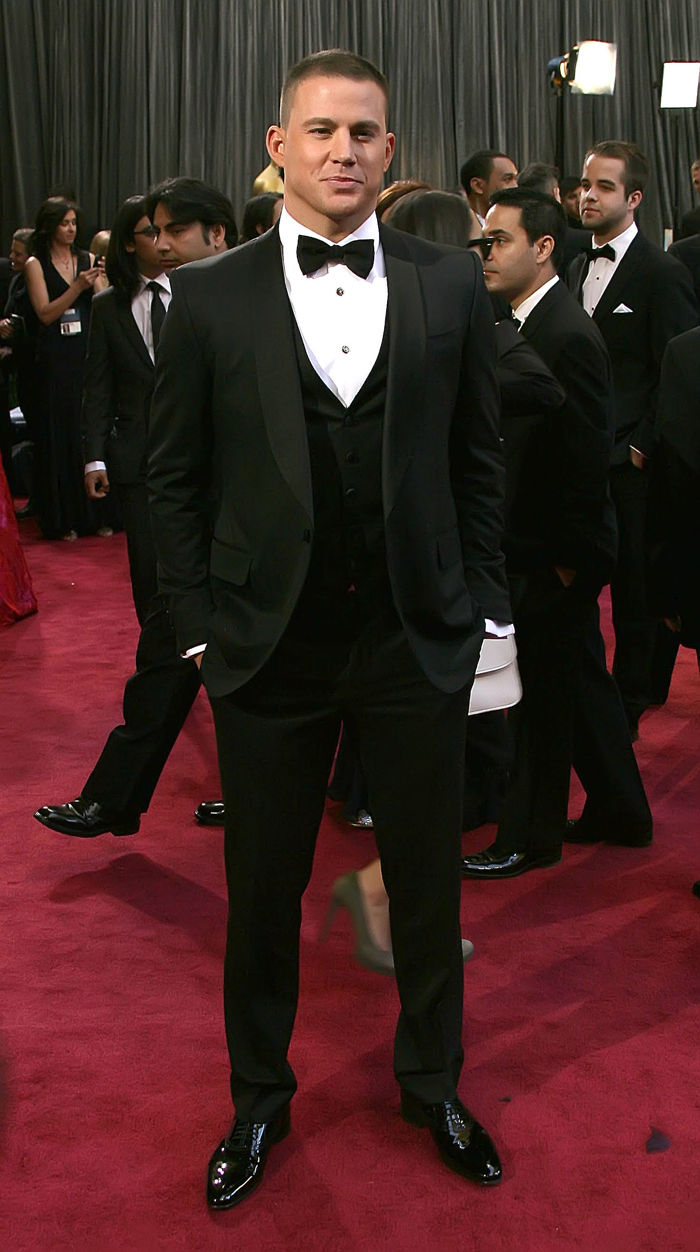 I'm going to dispense with the formalities in quick order, so hang tight. Here's the bad news — 20th Century Fox has decided to remake Guys And Dolls, which originally starred Frank Sinatra and Marlon Brando. The good news? Joseph Gordon-Levitt has been tapped for the Sinatra role while Channing Tatum has been allegedly reserved for the likes of Channing Tatum. In retrospect, the announcement of this remake makes total sense in the totality of the Hollywood spectrum, which certainly cannot help but to remake every single, solitary, successful title in its back catalog. Honestly, I cannot tell if this remake is a good idea or not. Overall, remakes are bad news, and musicals are largely hit-and-miss as well, but this particular remake sounds slightly promising. Here are the details from Deadline's exclusive scoop: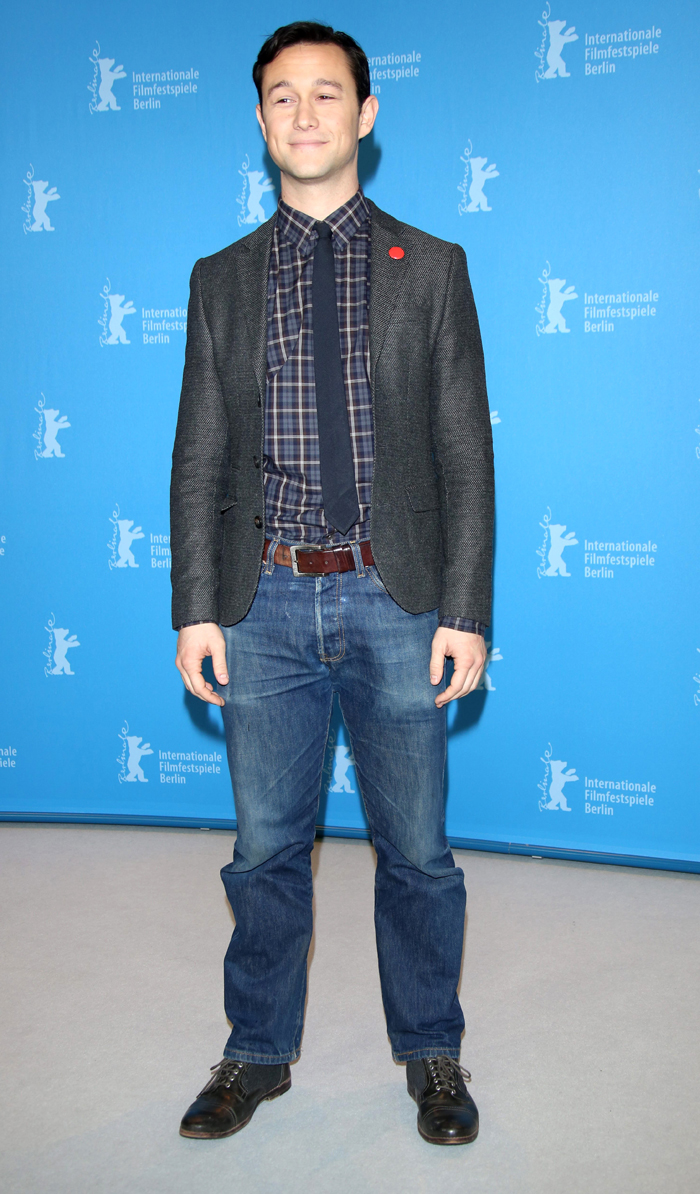 At long last, 20th Century Fox has closed movie rights to Guys And Dolls, and the studio will soon start the process of developing a remake of the stage and movie classic for what Fox hopes will be a killer pairing of Channing Tatum and Joseph Gordon-Levitt in the roles made famous by Frank Sinatra and Marlon Brando. There is no writer or director yet, but those guys are interested.

While we are all waiting for the eventual movie adaptation of stage hits like Wicked and The Book Of Mormon, I don't think I've ever seen a musical adaptation get the kind of rise out of movie stars that Guys And Dolls has each time a movie deal was rumored. Years ago, it looked like Harvey Weinstein was getting the rights, with his Chicago exec producers Craig Zadan and Neil Meron producing the film. Thesps from Russell Crowe to Vin Diesel, Hugh Jackman and others all tossed their hats into the ring to play the leads. Trouble was, Jo Loesser, the widow of songwriter Frank Loesser, never found a deal to her liking and declined to sign over the rights. Until just recently.

The musical was taken from Damon Runyon's short stories that captured the rogue gangsters and gamblers of the 1920s and 1930s. Here, Nathan Detroit (Sinatra) has a town full of captive gamblers and wants to set up a floating crap game but needs money to do it. He bets his pal Sky Masterson (Brando) that Sky can't get the wholesome Sarah Brown (Jean Simmons) – who runs a mission – to go with him to Havana. Frank Loesser wrote the music and lyrics, and Jo Swerling and Abe Burrows wrote the book. It won the Tony Award for Best Musical when it premiered in 1950, and won the 1951 Pulitzer for Drama, until the troubles Burrows was having with the House Un-American Activities Committee caused the Trustees of Columbia University to veto the selection. Guys And Dolls was then turned into the 1955 movie. The classic Loesser songs included "Luck Be A Lady," and "Sit Down, You're Rocking The Boat."

Fox's intention to go young is intriguing, and while there is no deal with either guy and there won't be one until a script and filmmaker are in place, Tatum and Gordon-Levitt are about the two hottest young guys out there.
[From Deadline]
Interestingly enough, it appears that both JGL and Tatum have already informally auditioned for this production in the form of their recent Oscars performance … along with poor Daniel Radcliffe, who has been relegated to the wayside while his fellow tryhards (in the best sense possible) reap the rewards of their trifecta performance. In case you missed the Oscars, here's a low-quality video clip of the performance below:
Here's the thing — we know that both JGL and Charming Potato (thanks, Pajiba) can sing and dance. God only knows that Channing can dance after watching him in the Step Up movies and (hubba hubba) Magic Mike. Meanwhile, JGL has the personality, the hipster appeal, and the charm (plus he can pump gas like no other), but Channing really brings the sex appeal. Is it enough to redeem a title like Guys & Dolls, which (surely) the younger generation just won't understand?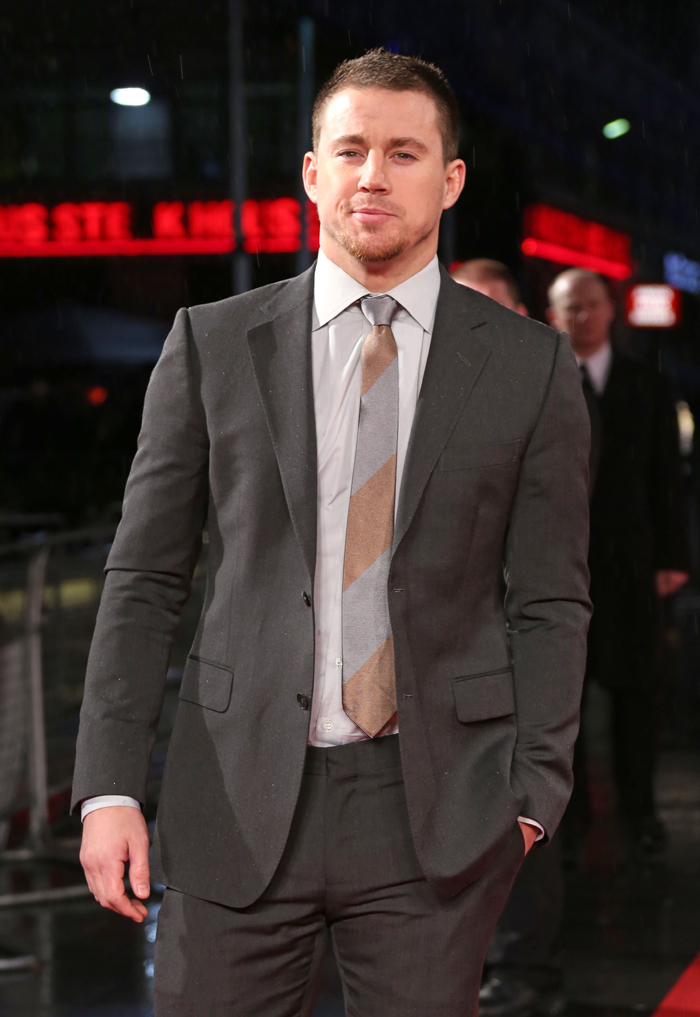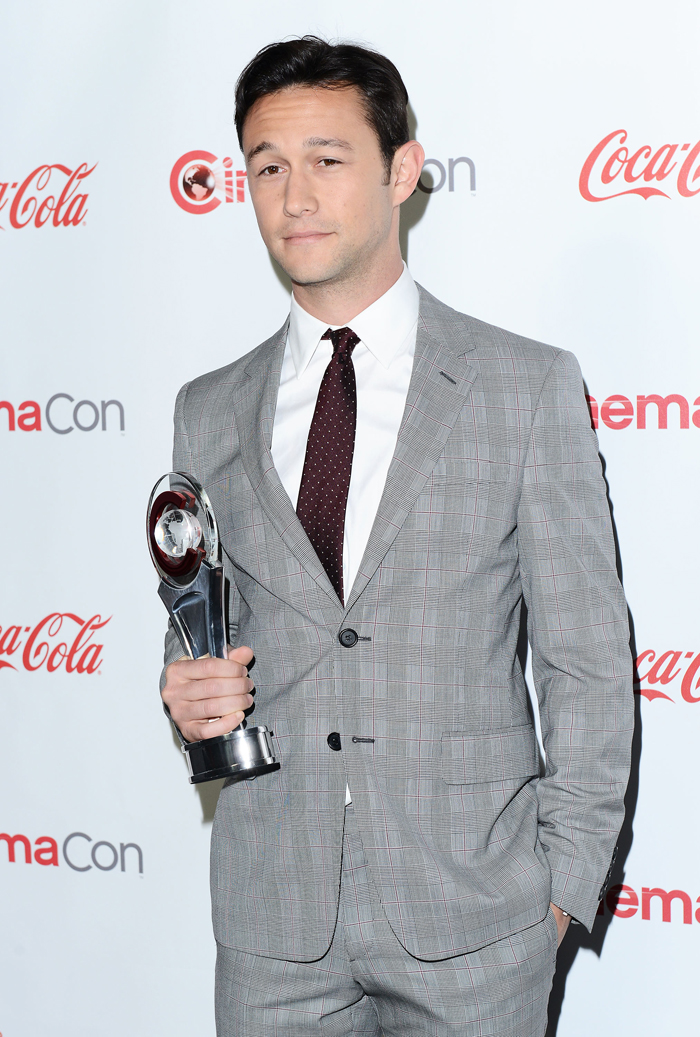 Photos courtesy of WENN