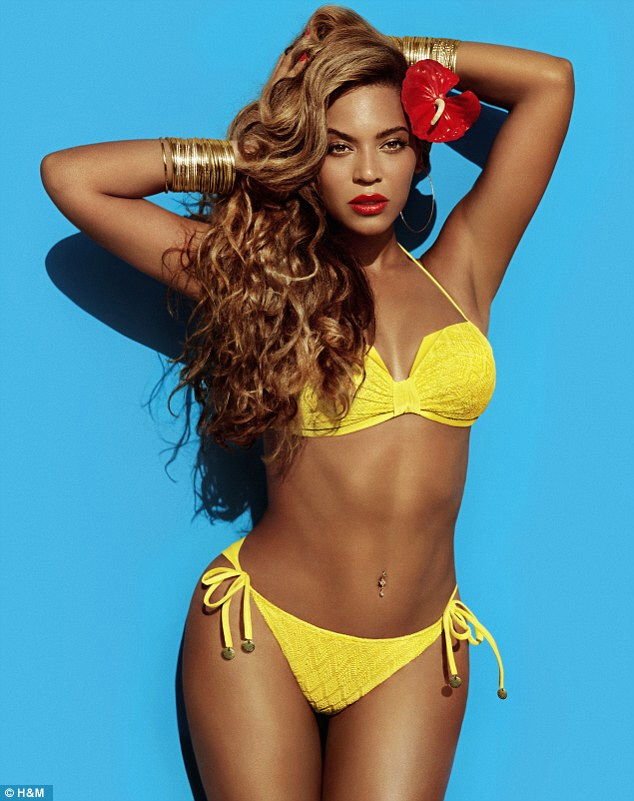 Last week, we saw the images from Beyonce's new collaboration/endorsement deal with H&M. She's the face of their summer collection, and she stars in a print and commercial campaign which has already launched. We saw the print ads already, as I said, and now the first commercial has just dropped. Like the print ads, this is set in the Bahamas, and Beyonce writhes around singing one of her new songs, "Standing on the Sun". The commercial was directed by Jonas Akerlund, a long-time music video director, and that's what the commercial feels like: a really bad, really dated music video. Like, it reminded me of a Jennifer Lopez music video from 2001. Here's the video/commercial:
When we were looking at the print ads, I complained at the time that "These photos look like they're from a Hawaiian Tropic campaign." The whole thing just seems very budget, so you've got to wonder how much money H&M really spent on this mess. Did they have a decent budget and Beyonce just decided to blow it all on wigs? Because OMG, the hair situation is a disaster. The long blonde weave/wig (who can tell at this point?) was bothering me, but then she starts in with the black-haired wig and you can tell that she wants to go back to the blonde one.
Something nice: her body looks great. Too bad this whole thing feels like a really crazy Saturday Night Live parody.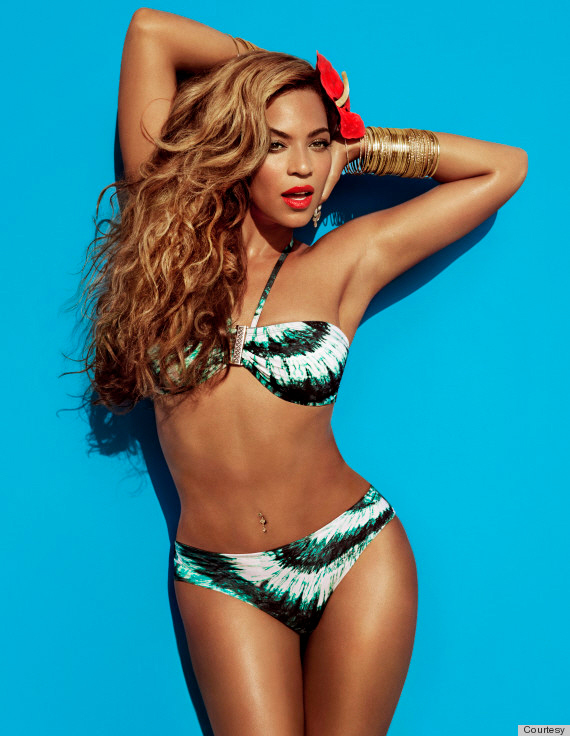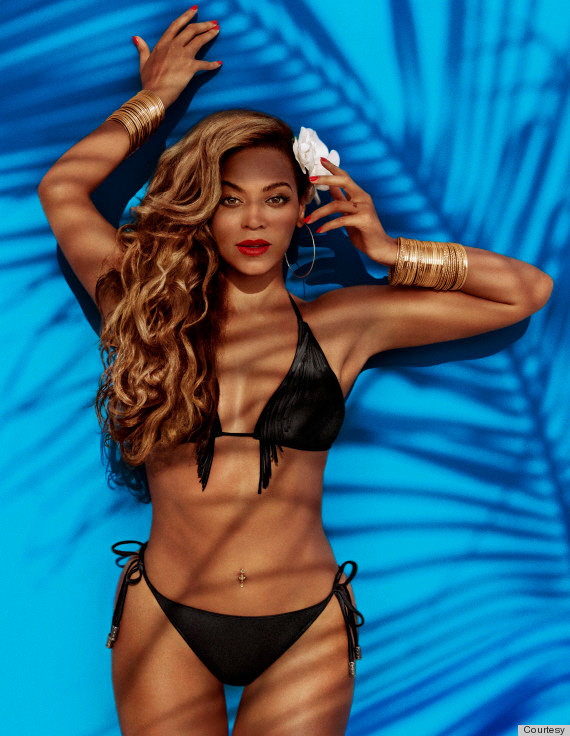 Ads courtesy of H&M.