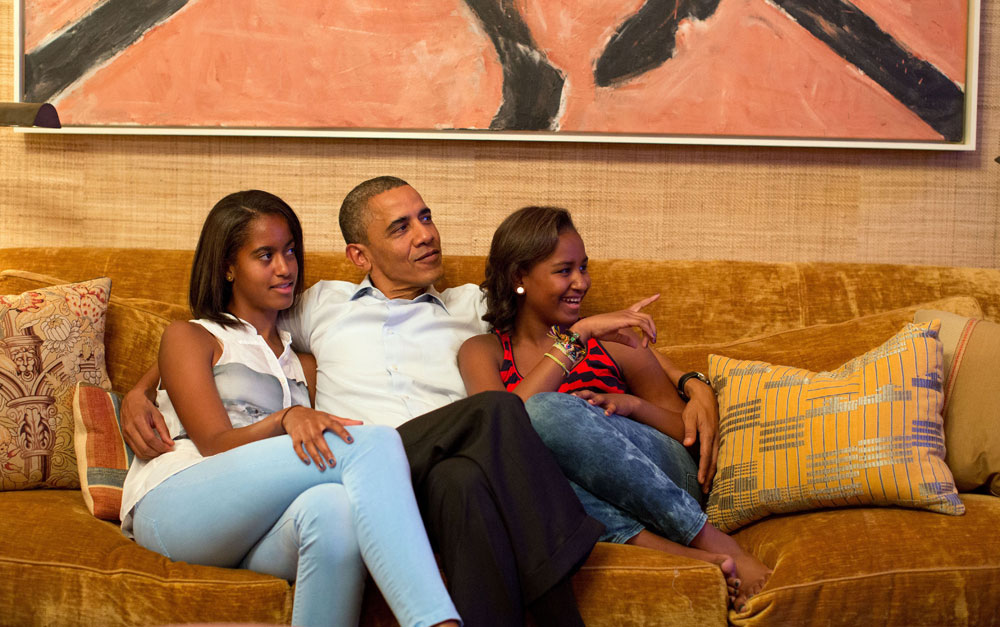 NBC's Today Show did an interview with President Obama prior to the terrorist bombing in Boston. I guess it was because he was named one of the 100 most influential by Time Magazine, or maybe they were just checking in with the POTUS. Due to all the horrible things that happened last week, the Today Show never got around to airing the best part. In this second part of his interview, Obama spoke to Savannah Guthrie about his family, and he gave some very diplomatic and funny responses, as we've come to expect from him. He talked about his wife Michelle accidentally referring to herself as a single mom, he admitted she's a better dancer than he is, and he shared a kind of hilarious strategy to deter his daughters Sasha, 11, and Malia, 14, from getting tattoos:
The president gave his wife tremendous credit for her role as a working parent, particularly during his campaigns. He laughed off a question about the first lady's recent gaffe when she accidentally called herself a "busy single mother" before quickly correcting herself and laughing off the mistake.

"You know, as somebody who has stumbled over my lines many times, I tend to cut my wife or anybody some slack when it comes to just a slip to the tongue," Obama told TODAY's Savannah Guthrie in an exclusive interview. "But there's no doubt that there've been times where Michelle probably felt like a single mom."

The president said there were times he didn't see his wife for a week while he was campaigning.

"And she was still working and having to look after the girls. And she definitely, I think, understands the burdens that women in particular tend to feel if they're both responsible for child rearing and they're responsible for working at the same time," he said. "And that's kept a lot of women not only single, but also married around the country."

President Obama and the first lady have a failsafe plan for discouraging their daughters from getting tattoos or engaging in other rebellious acts: If you can't beat them, join them – and then show the entire world.

"What we've said to the girls is, 'If you guys ever decided you're going to get a tattoo, then mommy and me will get the exact same tattoo in the same place. And we'll go on YouTube and show it off as a family tattoo,'" Obama said. "And our thinking is that might dissuade them from thinking that somehow that's a good way to rebel."
Right now I'm living with two smallish tattoos that I got at around 19, and it cracks me up to see young famous twits like Justin Bieber (and to a lesser extent, Miley Cyrus) getting so many tattoos and tweeting about it. They're so young! If my parents told me this when I was 16 or whatever, I still would have gotten a tattoo as soon as it was legally possible to do so just to call their bluff. I would have shown that sucker to my parents, like "I see your attempt at parental discipline and I raise you one wonky horseshoe."
I googled "Obama Tattoo" and there are so many of them! People have "hope" tattoos, they have Obama's portrait, and rapper The Game even has a huge Obama face tattooed across his chest. That's a risky tattoo, in my opinion. I consider politician tattoos like tattoos for boyfriends. They may be in your good graces now, but just wait. By the nature of their job, they're going to piss you off at some point.
Here's Obama's interview:

Visit NBCNews.com for breaking news, world news, and news about the economy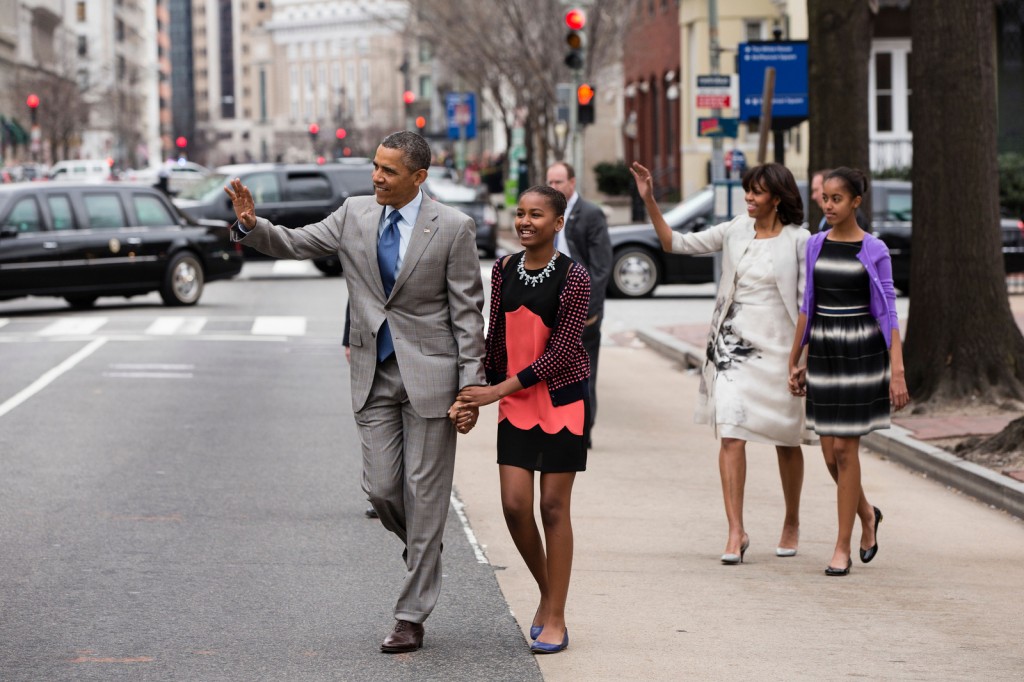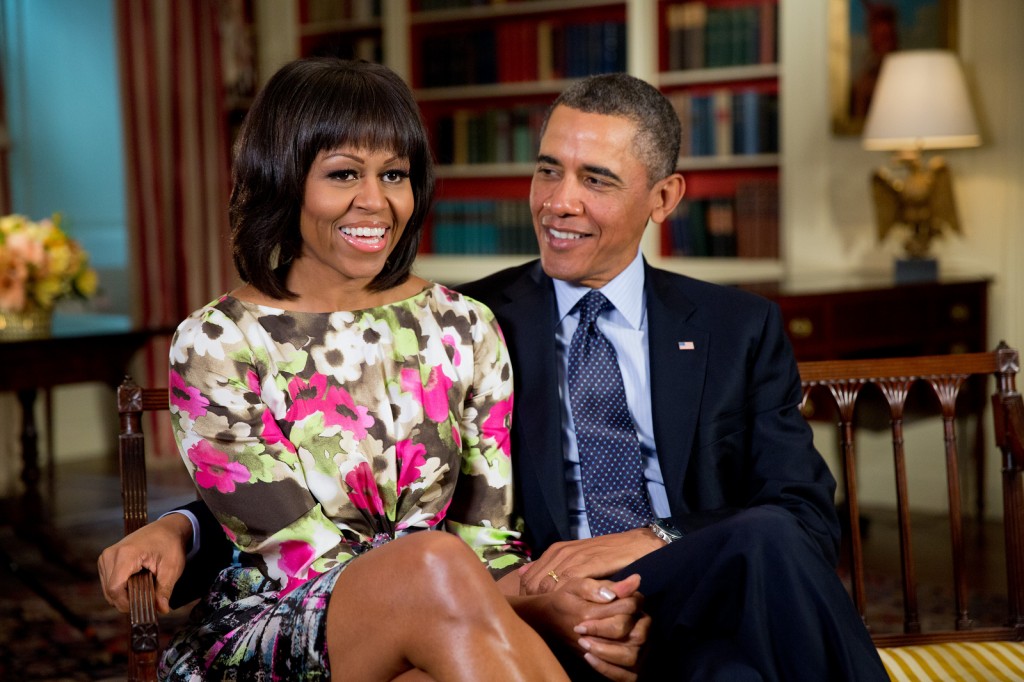 Photo credit: Official White House Photos by Pete Souza via Flickr. Couch photo with Obama's daughters credit: Newsphotos/WENN.com