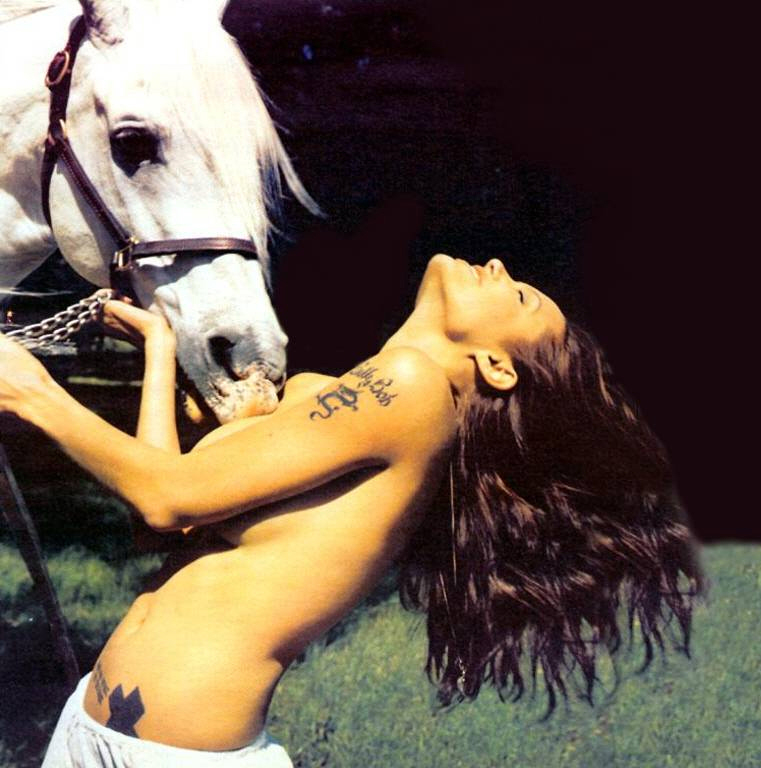 Last week, we discussed that photoshoot Angelina Jolie did with David LaChapelle back in 2001, and how one of the "never before seen" photos was going up for auction? You may remember, these are the photos where Angelina was getting her freak on with a horse? Yes, you remember. The photos were done for a Rolling Stone cover shoot, and while the auction house claims that the shot (of a horse nuzzling Angelina's boobs) has "never before been seen," everybody had already seen it. The horse photos have been floating around for years. Still, I guess LaChapelle wanted to sell a special copy (maybe it's signed or something) and Christie's wanted to attract Brangeloonies to their auction, so this thing was over-hyped. And now Brad Pitt is mad/hot. He's so mad/hot that he's determined to buy the photo – no matter the cost! – so that he can be the only one to own the photo. Except for all of those websites using the photo, I guess.
Brad Pitt doesn't want anyone else to see Angelina Jolie horsing around. Brad is desperate to buy up a photo of Angelina posing topless with a noble steed nuzzling her chest. The photograph, titled "Horseplay", was never published after being snapped by David LaChapelle in 2001 for Rolling Stone Magazine. But it's not set to headline a sale at London auction house Christie's where it's expected to fetch between $38,071 and $53,330.

"Brad is prepared to pay whatever it takes to get the photo," a source close to Brad told The Enquirer. "Brad finds the photo of free-spirited Angie very sexy, although he's not wild about the Billy Bob tattoo on her shoulder… he wants to keep the photo for himself but he's also out to protect Angelina's new image as an A-list actress, doting mother and UN human rights crusader."
[From The Enquirer, print edition]
I think it would be sweet if Brad bid on it and if he got it. I think he knows perfectly well that Angelina had a wild, rebellious youth and that she let horses get to second base (and that's not even the ninth freakiest thing she did in 2001). Maybe Brad even wishes he saw more of that in Angelina. I know I certainly miss her wild streak. I'm glad that she's become so serious and such a passionate advocate, etc, etc. But I miss 2001 Angelina. That girl knew how to party.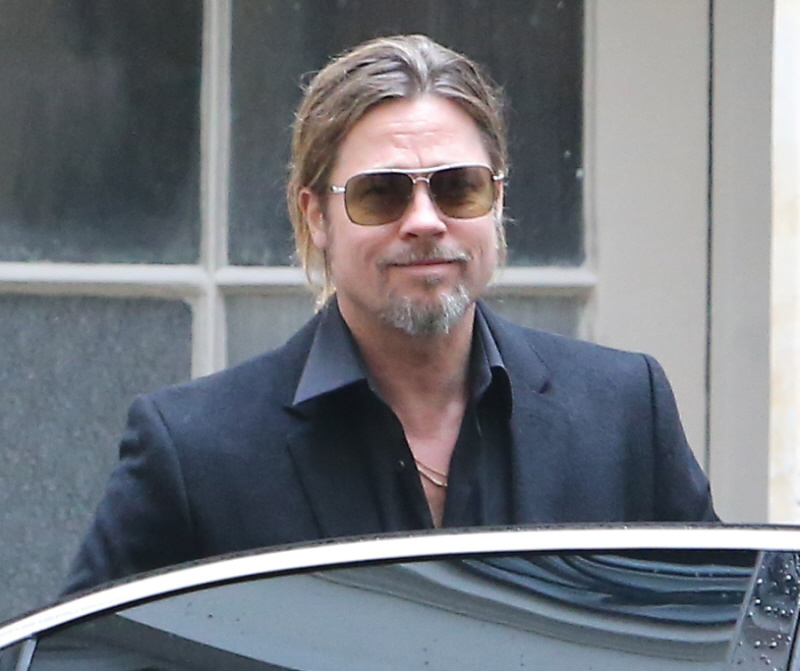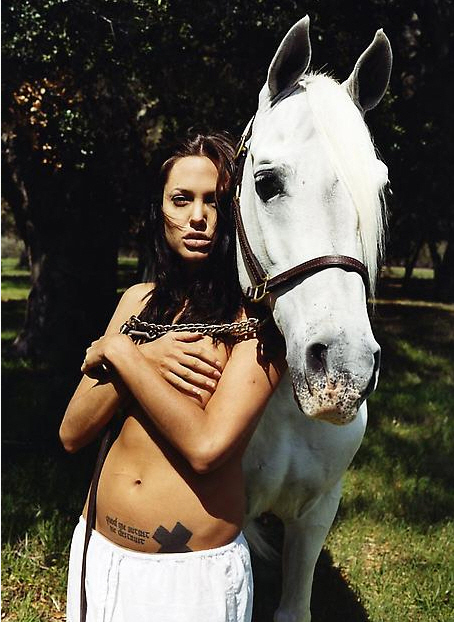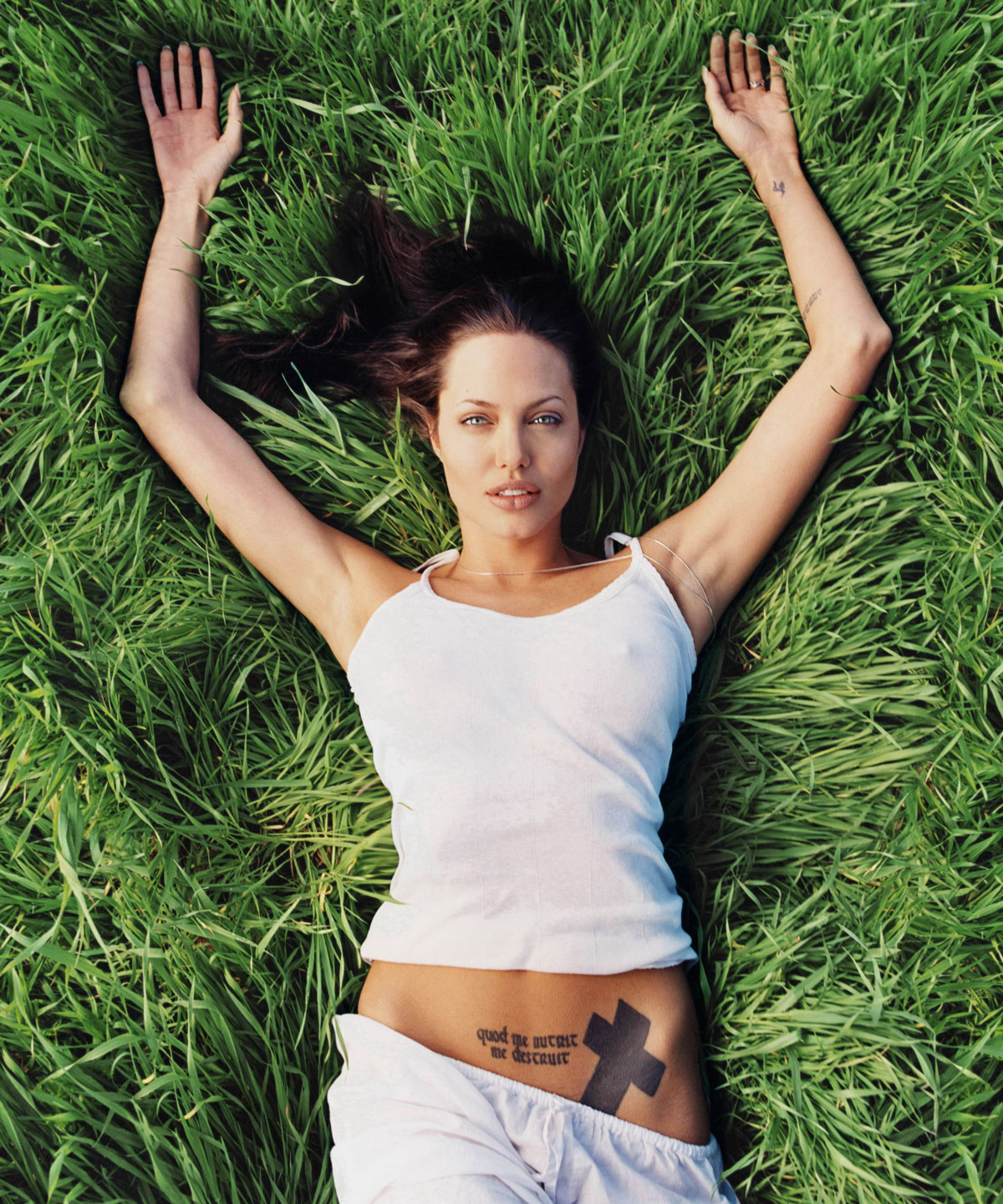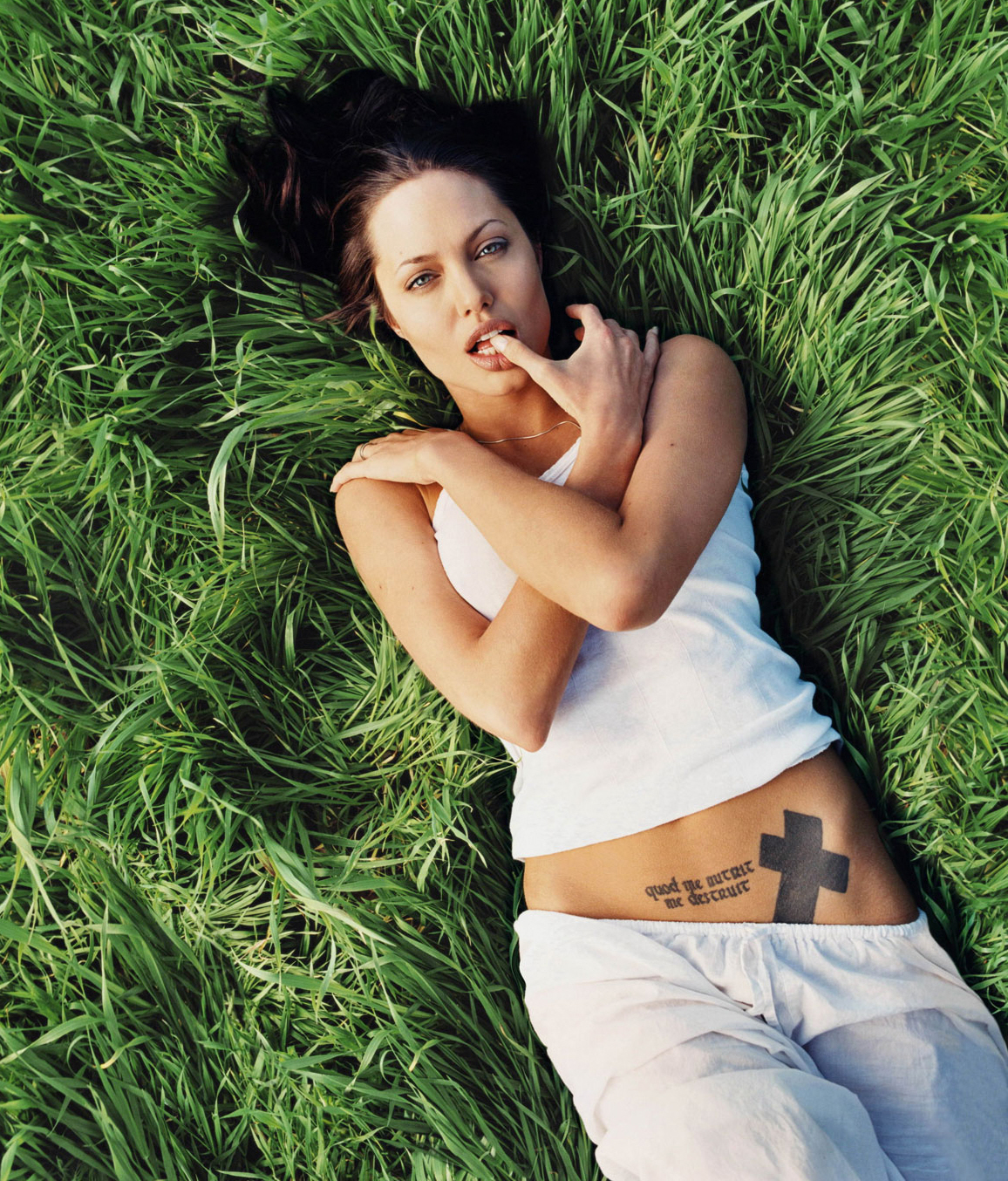 Photos courtesy of David LaChapelle (all images from the 2001 photoshoot) and WENN.