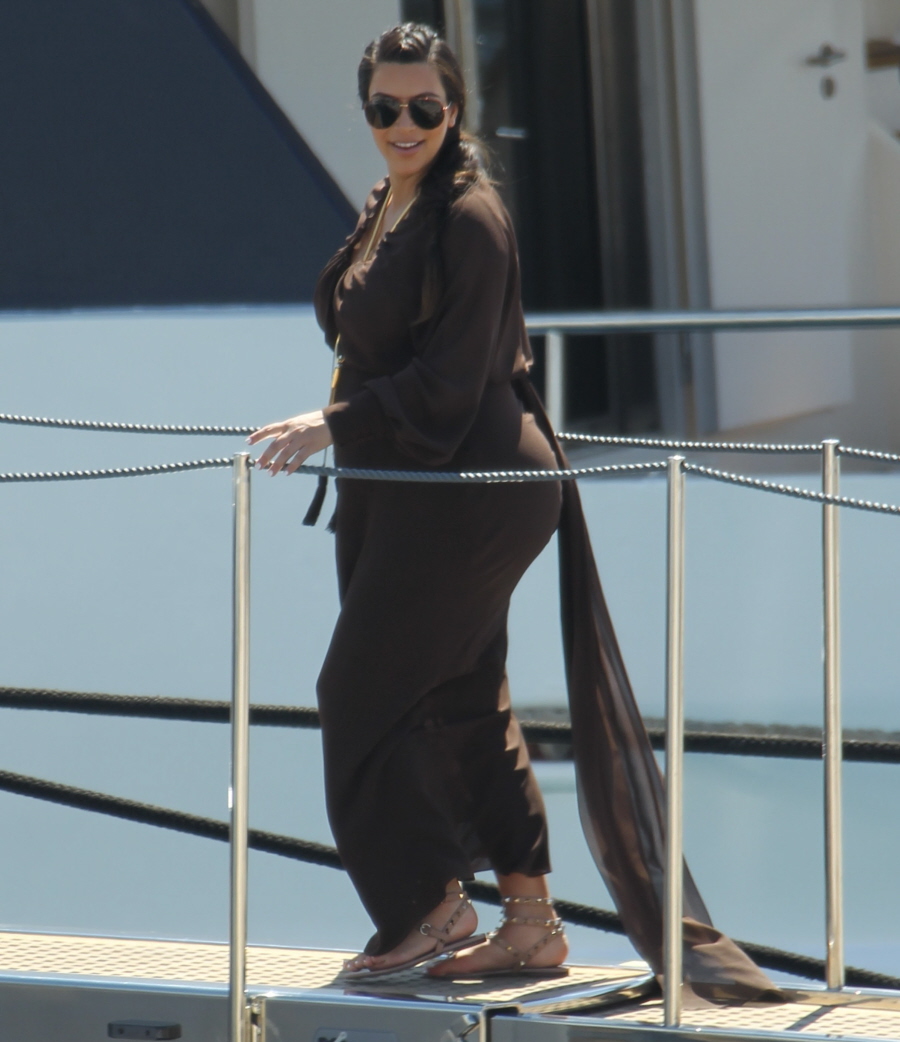 Yesterday, we saw some of the photos of Kim Kardashian and her family vacationing in Greece. These are some new photos mixed with ones from the weekend set – and just be prepared, because their vacay is supposed to last 10 days, so I'm sure we'll see many more photos of Kim in a muumuu. As I said yesterday, Lamar Odom got out of this trip (he's playing) and it doesn't look like Kanye gives a crap anymore. Radar confirms that Khloe and Kim are "miserable" on this vacation because their men aren't with them. Plus, Kim is just big and pregnant and uncomfortable and she really doesn't want to be on a yacht.
Kim and Khloe Kardashian were forced to go on a family vacation to Greece — even though it meant being away from their significant others — because it's being filmed for Keeping Up With The Kardashians, RadarOnline.com is exclusively reporting.

"They were contractually obligated to go but they're miserable," a source close to the situation tells us.

Kim's baby daddy, Kanye West, and Khloe's hubby, Lamar Odom, were both invited to go on the trip, the source tells us.

"Kanye politely declined the invitation, citing work," the source says. "Lamar, would have gone but he is currently in the NBA playoffs for the Los Angeles Clippers. Kim and Khloe miss their men! Khloe had wanted to go to Memphis to watch the Clippers play the Grizzlies. This is the most important time of the year for Lamar, and she wanted to be there to support him. She plans on being back in Los Angeles for the next game on Tuesday," the source adds.

"And Kim is just so over being pregnant. She is complaining about the humidity in Greece, and just wants to finish filming so she can nest with Kanye. The family always takes a lavish vacation which is featured on Keeping Up With The Kardashians, and that Ryan Seacrest's production company pays for. Kim wasn't surprised that Kanye declined to join the family in Greece, she is really frustrated that her life is controlled by the reality show commitments," the source tells us.

As RadarOnline.com previously reported, Kardashian and West saw each other in New York City last week for the first time in a month but the reunion lasted just three days because Kim had to leave for Greece.
I like how Radar makes it sound like Kim just HAD to leave Kanye to go on vacation and he would have loved nothing more than to spend an endless amount of time with her. Like he didn't pre-plan that so he would only have to spend a few days with her! Anyway, yeah… I would love a trip to some fancy resort in Greece, but that's only because I know I wouldn't be photographed in my swimsuit and millions of people wouldn't be making fun of the state of my butt. I think it sucks that Kim feels she has to stay covered up in the humidity. But that's the famewhore game she loves to play, so I don't feel too bad about it.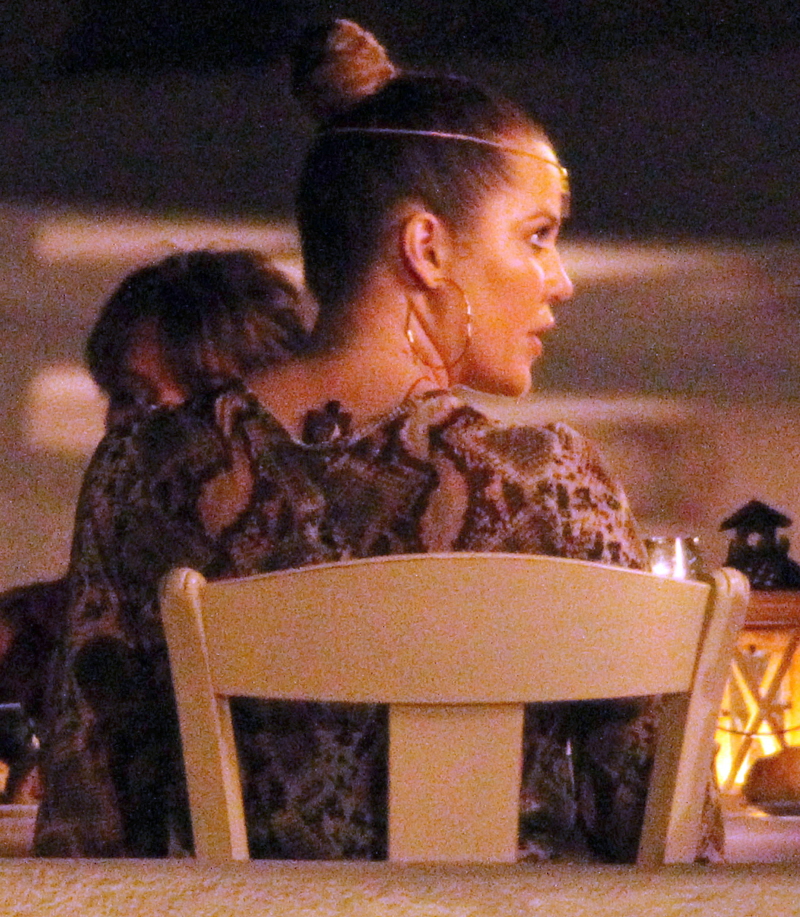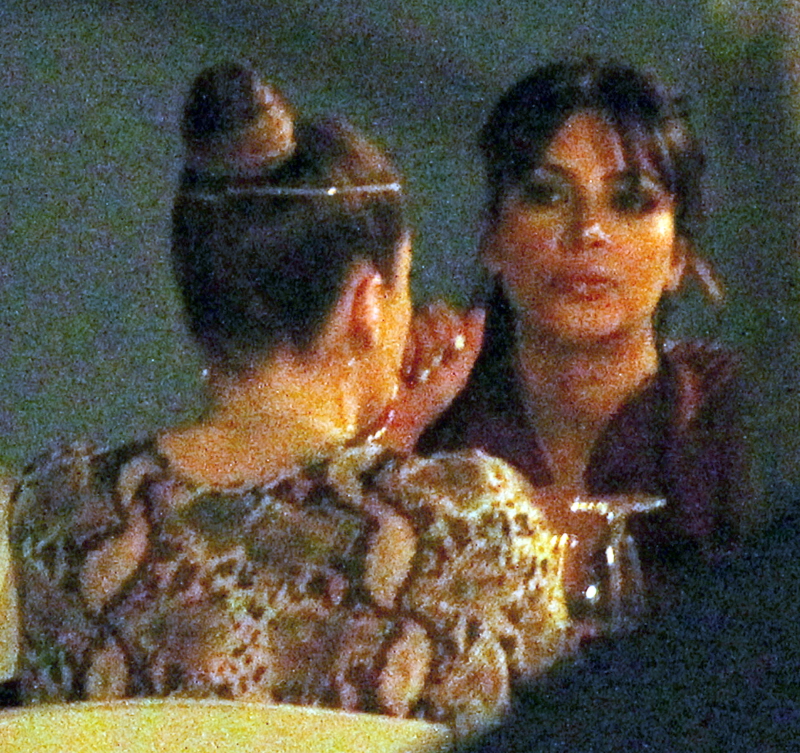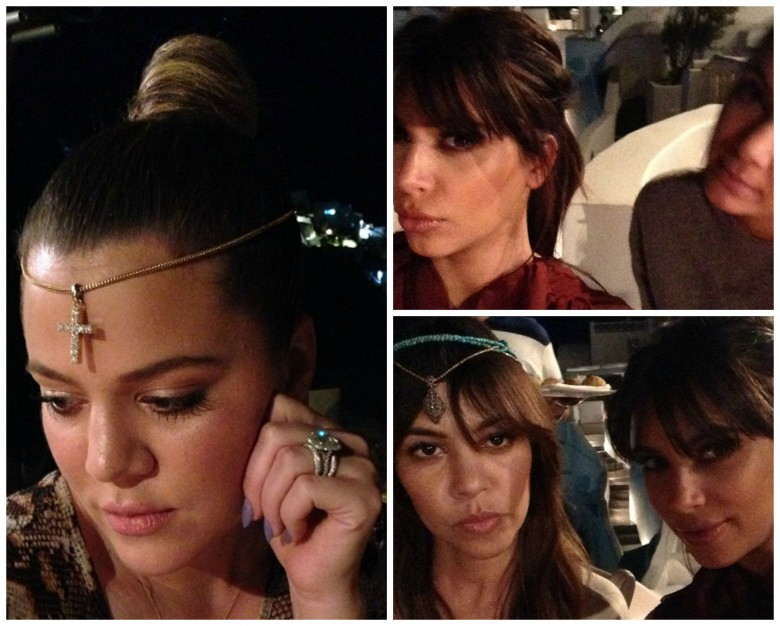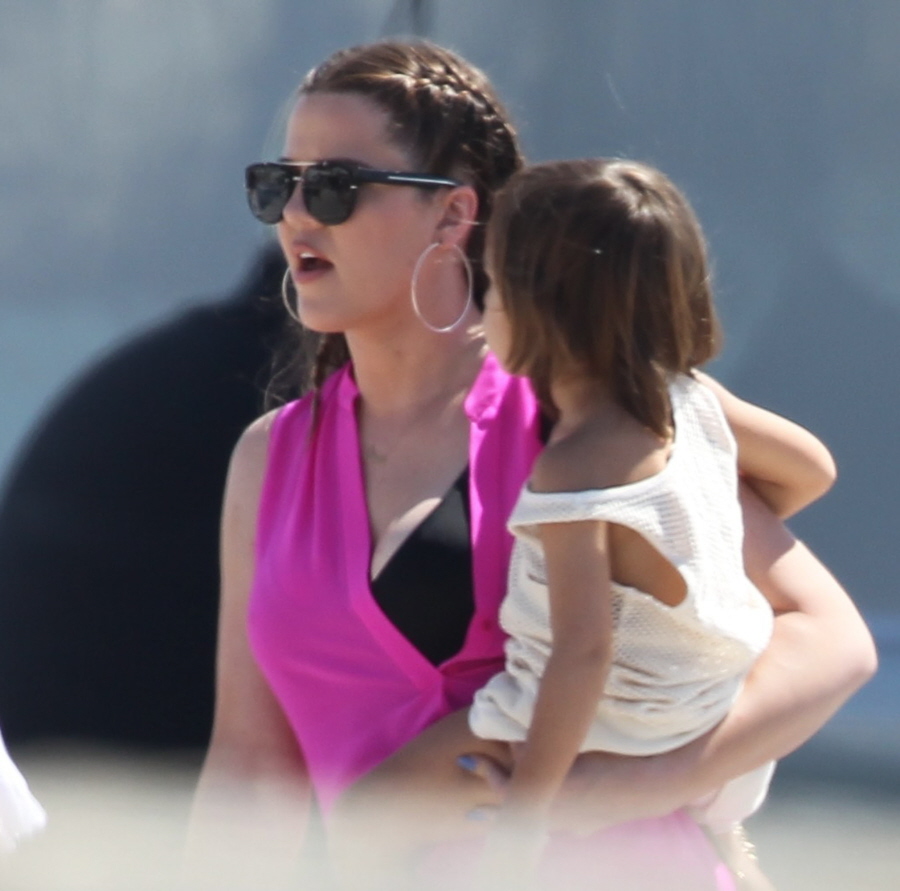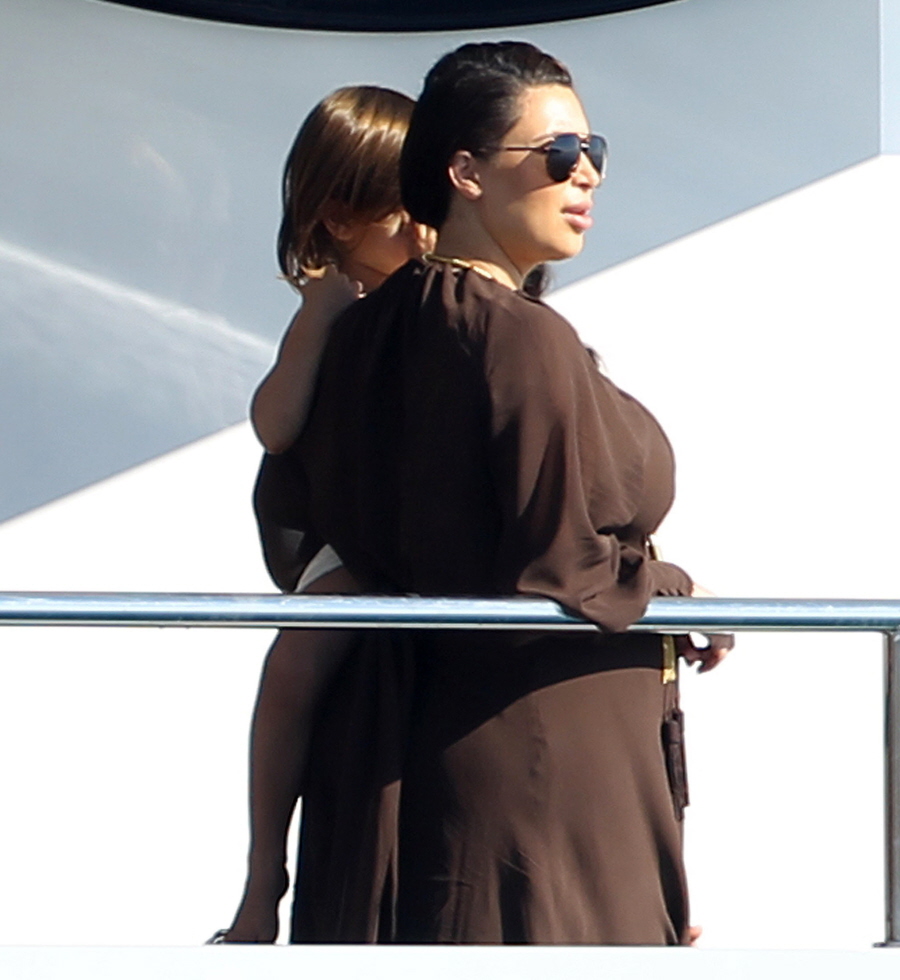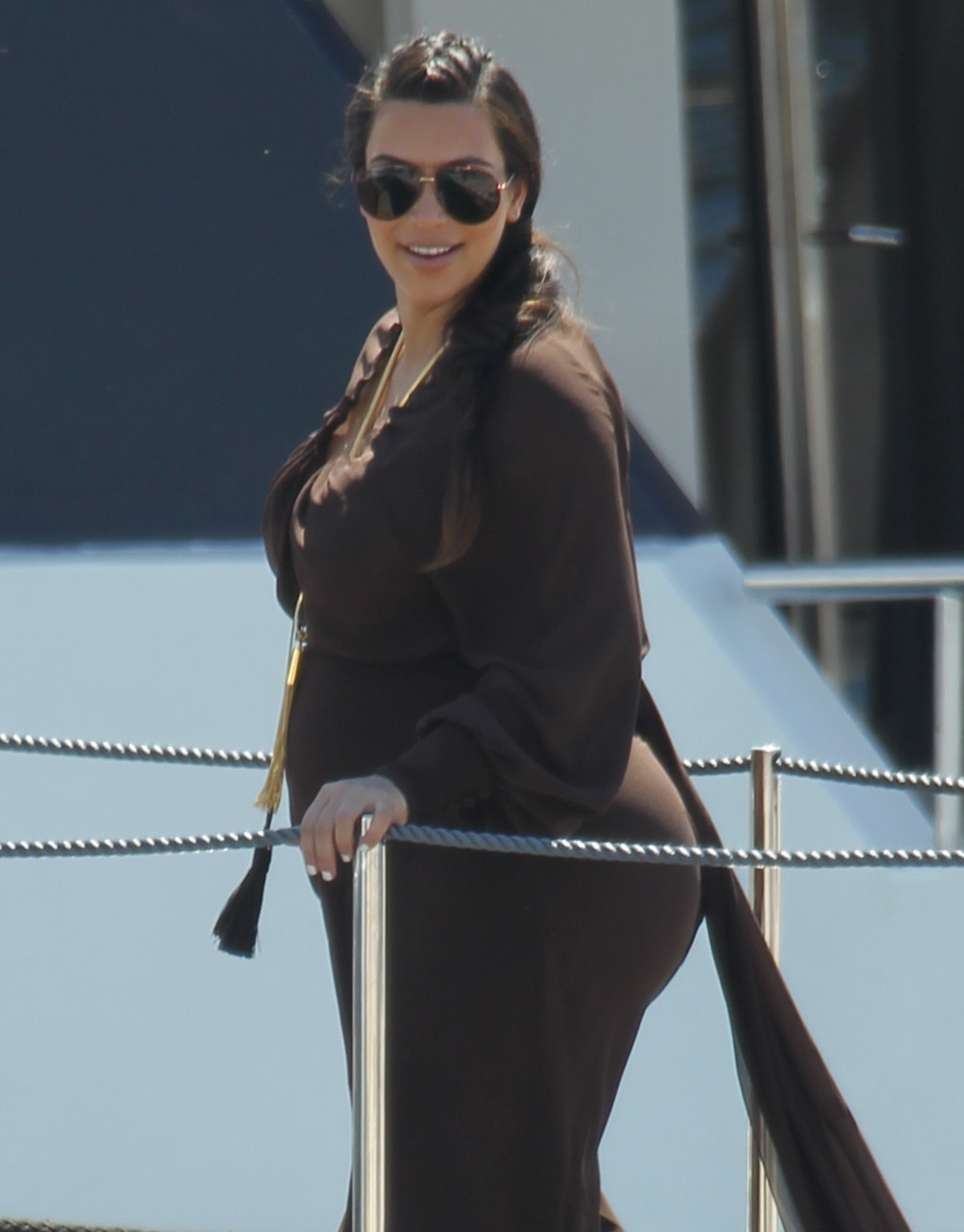 Photos courtesy of Fame/Flynet and Kim's social media.