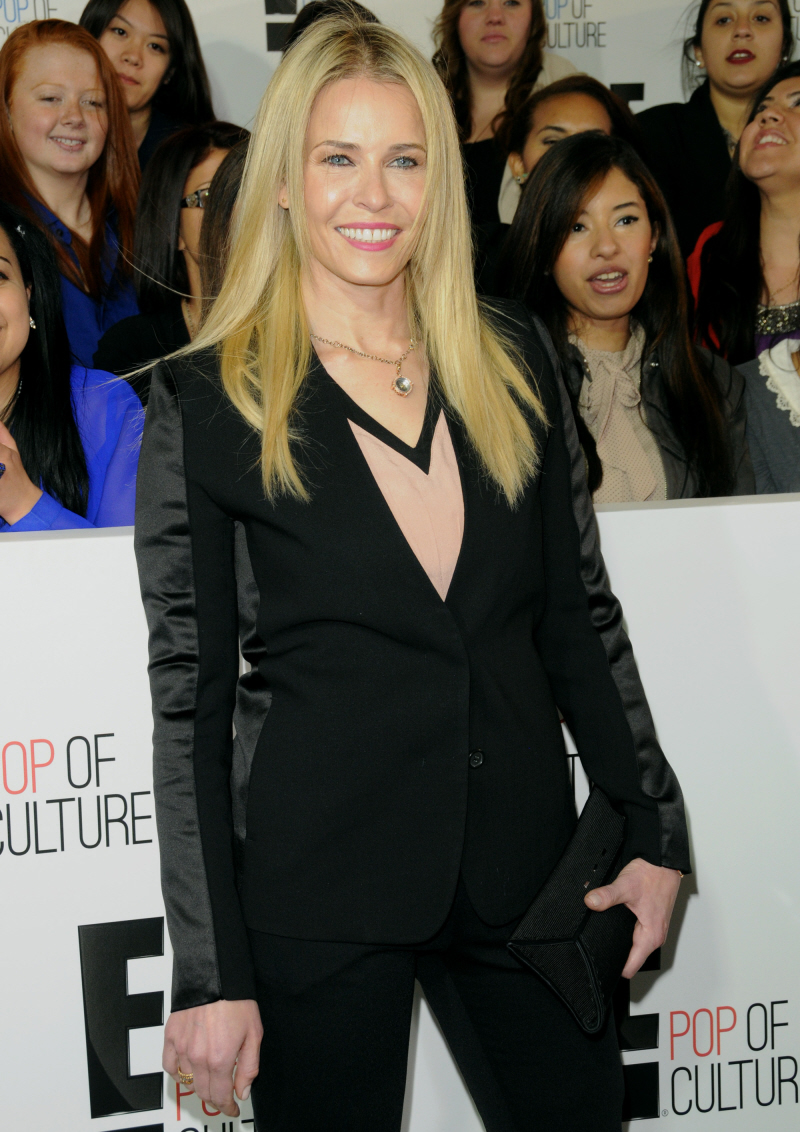 There's one thing that I don't flat-out hate about Chelsea Handler (generous of me, I know): I don't hate her when she's talking honestly about how she doesn't want children, or how being a wife and mother was never her goal. In that one instance, I find her refreshingly honest. Maybe it's because it's one of the few times I relate to her and agree with her. Chelsea did an interview with Amanda de Cadenet (I have yet to see an episode of The Conversation) and the conversation turned to babies and… again, I give Chelsea credit for not spouting the standard "Oh, I want babies, soon!" crap. Chelsea's not into babies.
Chelsea Handler has said it before, and now she's saying it again: "I definitely don't want to have kids." The 38-year-old Chelsea Lately host explained her decision to not have children during the Apr. 27 episode of The Conversation With Amanda de Cadenet.

"I don't think I'd be a great mother," the New Jersey native said. "I don't want to have a kid and have it raised by a nanny. I don't have the time to raise a child. Childhood was heartbreaking enough for anybody. I don't know that I could handle my own child, especially if I had a girl, going through what I went through growing up. Not that it was so traumatic, but in many ways, it was in your own way."

Handler, the youngest of five children, also opened up about her long-distance relationship with wealthy hotelier Andre Balazs, her on-and-off love since the spring of 2011. "My boyfriend is as busy as I am, so we both make time. I think if you want to be in a relationship with someone, you both make it happen, and we do," the My Horizontal Life: A Collection of One-Night Stands author said of the divorced father of two, 56. "We're fortunate enough to be able to have the wherewithal and the resources to kind of meet each other all over the place."

The comedienne, whose exes include rapper 50 Cent and animal trainer Dave Salmoni, said she actually prefers having a bicoastal relationship. (Handler resides primarily in L.A., while Balazs lives in New York City.)

"It's always fun. It's always exciting," Handler revealed. "He's very romantic. He's very good for me and I'm very good for him. He's pretentious and I'm not, so I take him down a notch and he brings me up a notch."

Though the pair have broken up twice, they've since learned how to better understand each other's needs. "We had some troubles in the beginning because we were both fighting who the other person was. Everything you like about somebody you end up detesting about them. . . Finally, we both calmed down and then we were able to come together in a much different way," Handler said. "But I'm grateful to be in an adult relationship because I always figured, 'Oh, I'll just have sex with a bunch of guys and have my career.'"
I still don't understand the Andre Balazs thing. Maybe I never will. I mean, I understand what she sees in him – he's rich, he's powerful, he's incredibly well-connected and he provides her with so much legitimacy as a celebrity or whatever. But what does she do for him? That's what I don't understand. Anyway, here you go. My one relatively nice Chelsea Handler post. I guess I do one of these a year.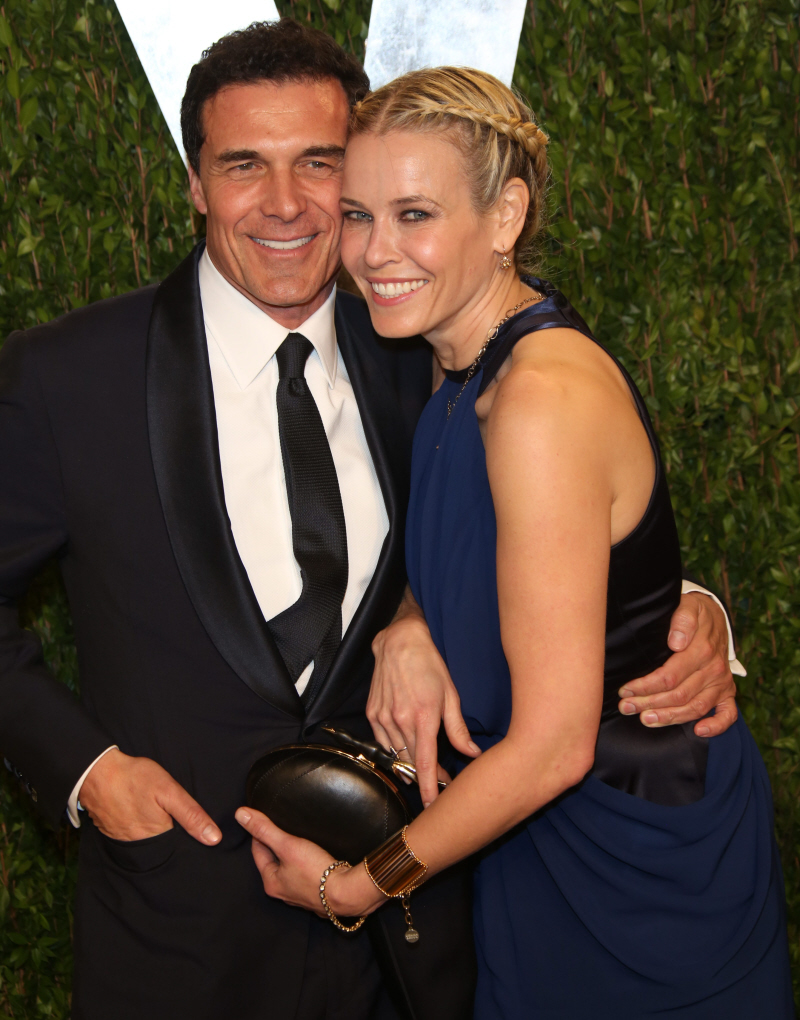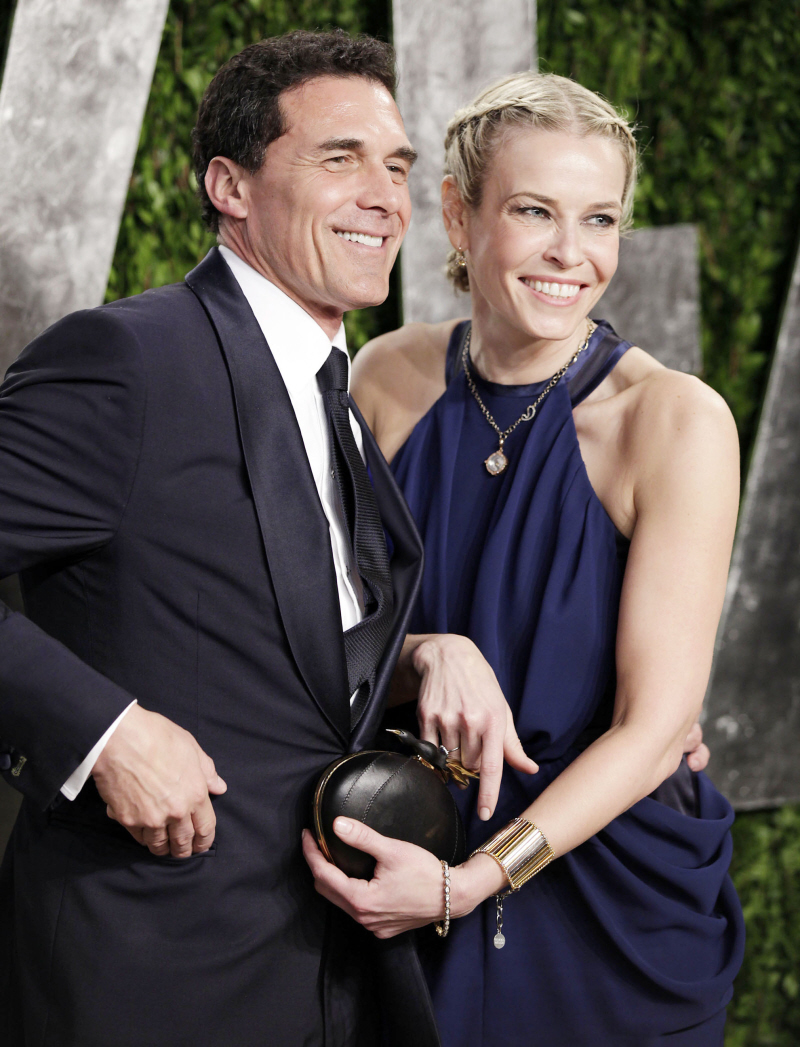 Photos courtesy of WENN.