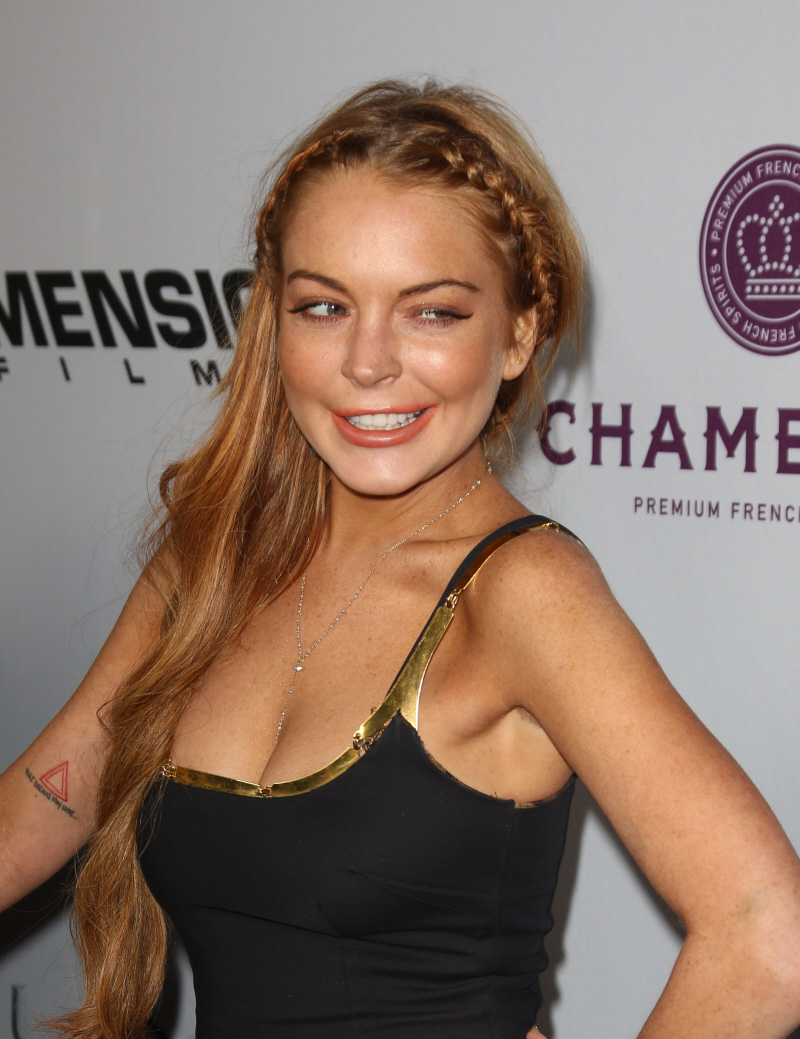 Is it just me or has Lindsay Lohan been relatively quiet the past two weeks or so? It seemed like we were worried about the Cracken's Coachella Crack Party for nothing, and we've barely heard a peep from her since then. I'm not saying that I believe she's behaving herself or anything – of course not. Lindsay is to crack shenanigans like a cracked-out moth to a crack pipe flame. I'm sure she's probably committing a felony a day, but right at this moment, we haven't heard anything about it. YET.
TMZ had a story last week about Lindsay "blowing off" something or other, insert obligatory "blow joke" here. But I didn't think much of that story, considering it's from a crack shenanigan from like four years ago – it's about that time that Lindsay literally hit a baby in her car! But nothing will come of it, trust me. Meanwhile, shocking absolutely no one, Lindsay is trying to crackie her way out of her rehab start date:
Lindsay Lohan has just four days to enroll in her court-ordered rehab but RadarOnline.com has exclusively learned that she may be trying to figure out a way to manipulate the system and not start her rehab on time.

"The judge told Lindsay that she had to be enrolled in the rehab by May 2, but it's possible that her defense attorney might try and say that she is 'enrolled' with her actual check-in date later than that day," a source close to the situation said.

"She could say that she is scheduled to go to rehab at a future date and has everything arranged with a rehab place, but she might not physically be there on May 2."

Lindsay, 26, notoriously has prolonged her punishment in the jewelry theft probation violation case, switching from her long-time attorney Shawn Holley to New York based lawyer Mark Heller, but ultimately agreed to the 90-day rehab treatment.

The court agreed to allow Lindsay to enroll in a treatment center in New York, but a source close to her told RadarOnline.com that she's employing even another delay tactic.

"Lindsay is now saying that she wants to go to rehab in California and she's looking for a treatment center, and she thinks that this might help her buy some more time too," the source said.

As RadarOnline.com previously reported, Lindsay had her attorney argue for the May 2 start date so she could attend the Coachella Music Festival and she has been partying non-stop around the world leading up to her scheduled rehab start date.
For the love of God. I thought that the judge and the DA's office had to sign off on her choice of rehab facilities and that the decision had already been made? And don't get me started on letting Crackie Von Cracks-A-Lot choose her own rehab. How dumb will the California DA look if Lindsay gets to keep playing this same game? You know what she wants, right? She wants to be able to party her ass off on her 27th birthday in July.
Meanwhile, did you see that interview Tom Brokaw did ahead of this past weekend's White House Correspondents' Dinner? Brokaw called out Lindsay Lohan in particular, saying that she was the reason he no longer attended the dinner, because dumb famewhores ruin it. Well, Lindsay called up TMZ to cry about it, claiming that Brokaw is "picking on her" and that he's "mean". Tom F—king Brokaw, man. Lindsay is trying to elicit a pity party out of TOM BROKAW calling her a dumb famewhore (which is like saying water is wet).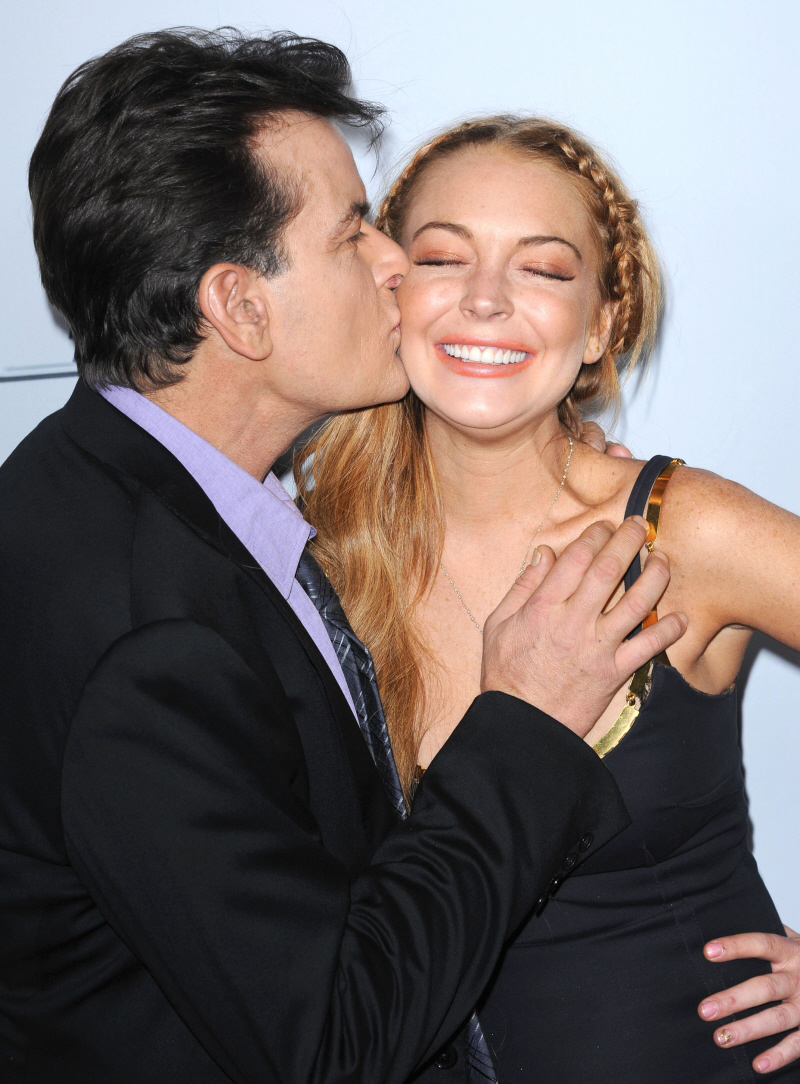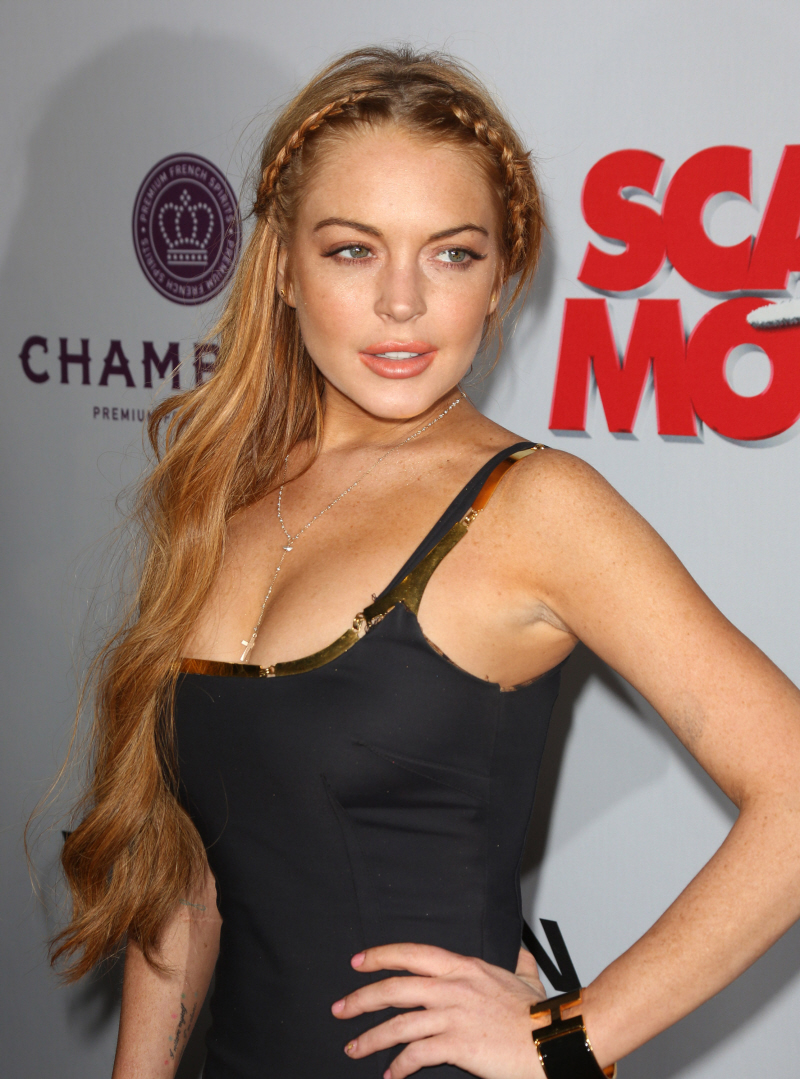 Photos courtesy of WENN.