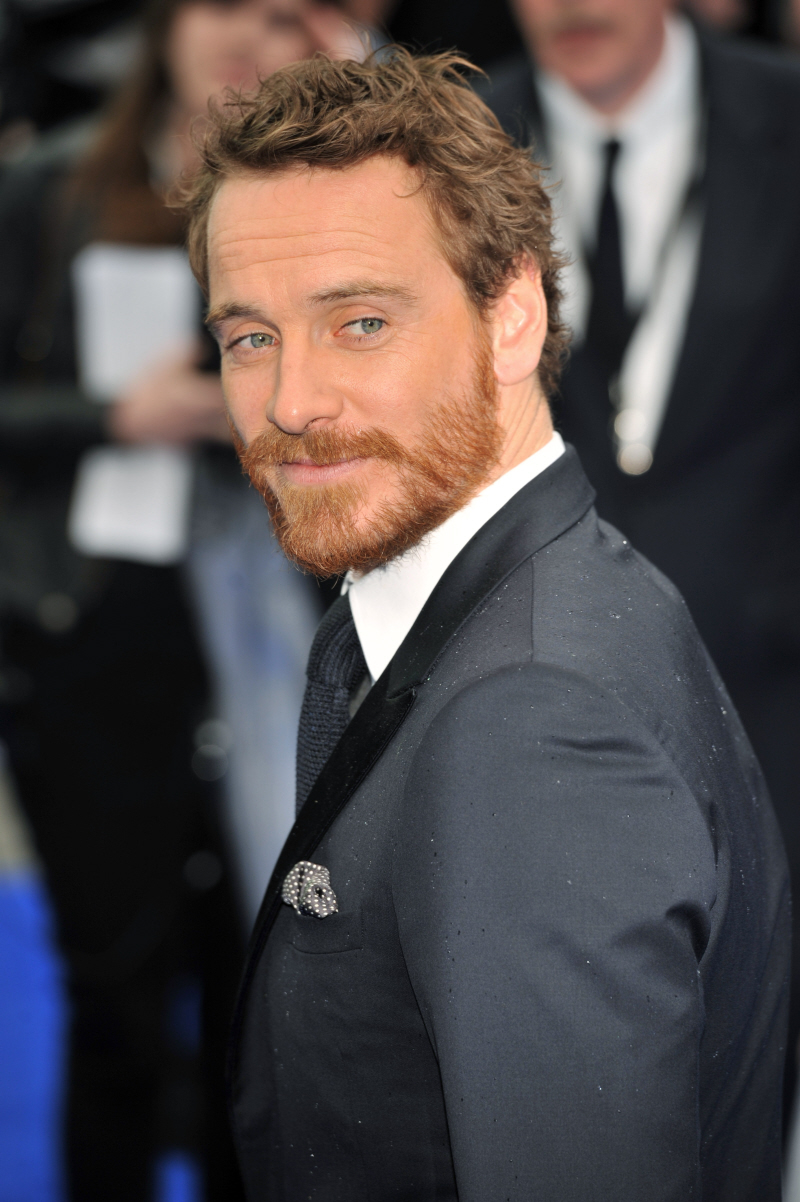 You'll have to excuse the Michael Fassbender p0rn. I haven't written about him in a while, so I enjoyed looking for some really good photos of him. The photos of Fassy with the ginger beard (taken last year) are on purpose. I want him to look super-gingery and like an 11th-century warrior king (come to me and pillage, my Fassy). It seems that Fassy might have a new project on the horizon – yet another screen adaptation of Shakespeare's Macbeth. Now, Fassy has a natural Irish accent, he can do a decent German accent, English accent and American accent. But can he do a Scottish accent?
Everyone from Sam Worthington (really) to Orson Welles has taken on "Macbeth," and the Shakespeare play that dare not say its name has been adapted countless time for the stage, television and multiplex. Well, when it comes to the cinema, (quality) movie versions have been a bit fewer and farther between, so the news that Michael Fassbender might take the lead in "the Scottish play" certainly has our attention.

The actor is attached to a new version of Shakespeare's work that will be directed by the fast rising "Snowtown" director, Justin Kurzel. Penned by Todd Louiso (the director behind "Love Liza" and "Hello I Must Be Going") and Jacob Koskoff (who co-penned "The Marc Pease Experience" with Louiso), the story will be the same, set in the 11th century, and will be presented in the original dialogue. However, this version will be more "visceral" and contain "significant battle scenes." And production is coming together pretty fast.

Plans are underway for the film to shoot later this year, and will seemingly be bumping plans for Kurzel's adaptation of John Le Carre's "Our Kind Of Traitor," which had Ralph Fiennes and Mads Mikkelsen lining up. A bit of bummer, but still, Fassy + Macbeth is a combo we won't argue with. And speaking of the actor, who is currently lensing "X-Men: Days Of Future Past," this is a nice meaty project to dive into after the VFX extravaganza. As for Lady Macbeth? Talks are apparently underway with an unnamed "Hollywood leading actress." Suggestions?
Macbeth is a violent, murderous psycho. He's crazed with power, he's destructive, and he's probably a sociopath. It's a meaty role for any actor, and that's why so many actors attempt it. I prefer Macbeth to Hamlet personally, but my favorite (and the play which I wish would be adapted more often) is Othello. Fassbender would make an AMAZING Iago to, say, Idris Elba's Othello. That's my dreamcasting for the day! Oh, but who should play Lady Macbeth to Fassy's Macbeth? I would love to see him with another ginger. Someone tough. Ooooh, you know who would be really good? I hate to say it, but Jessica Chastain would be amaze-balls. DONE.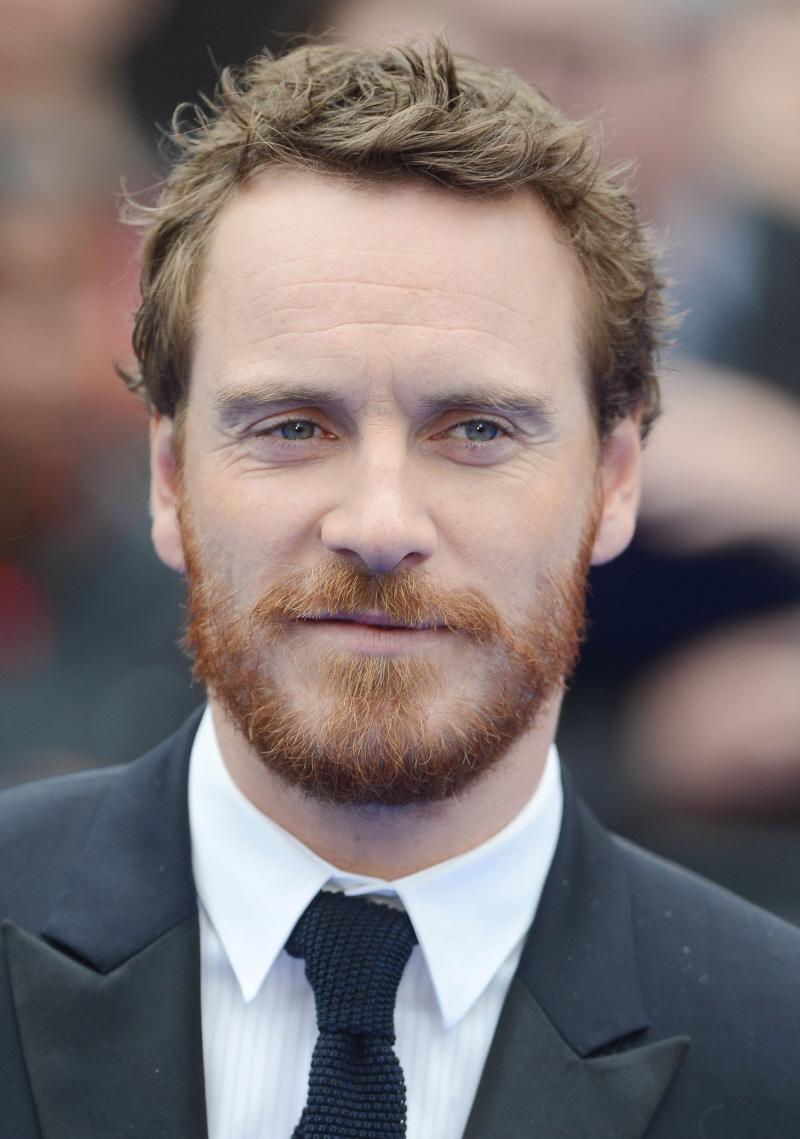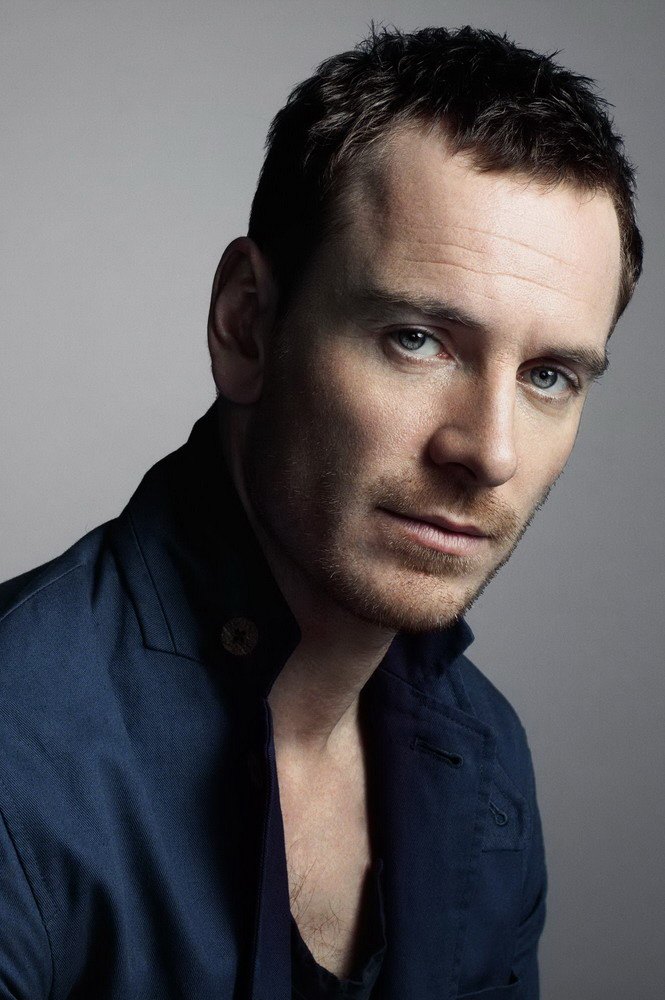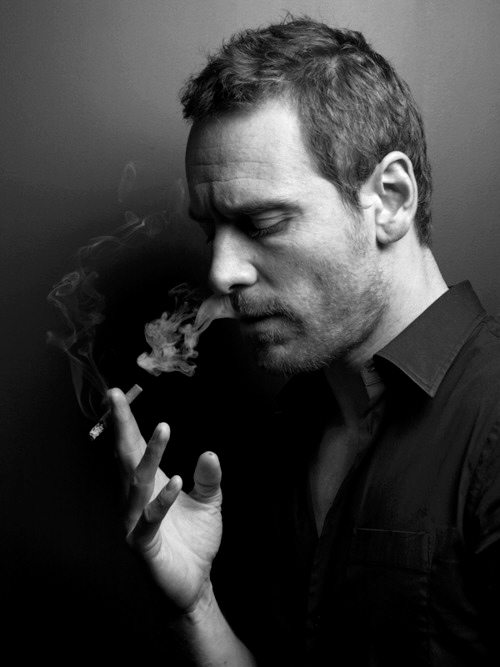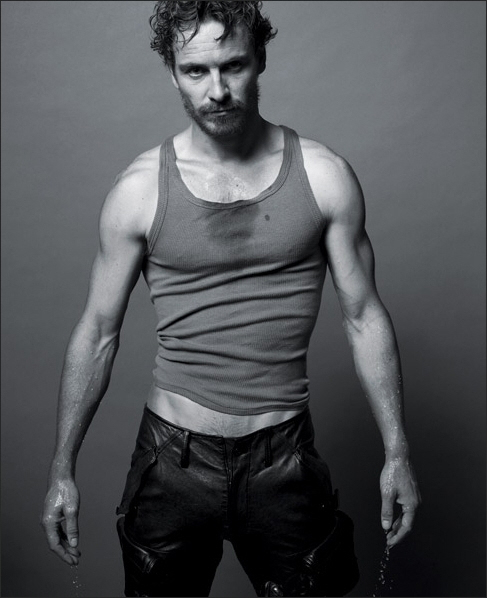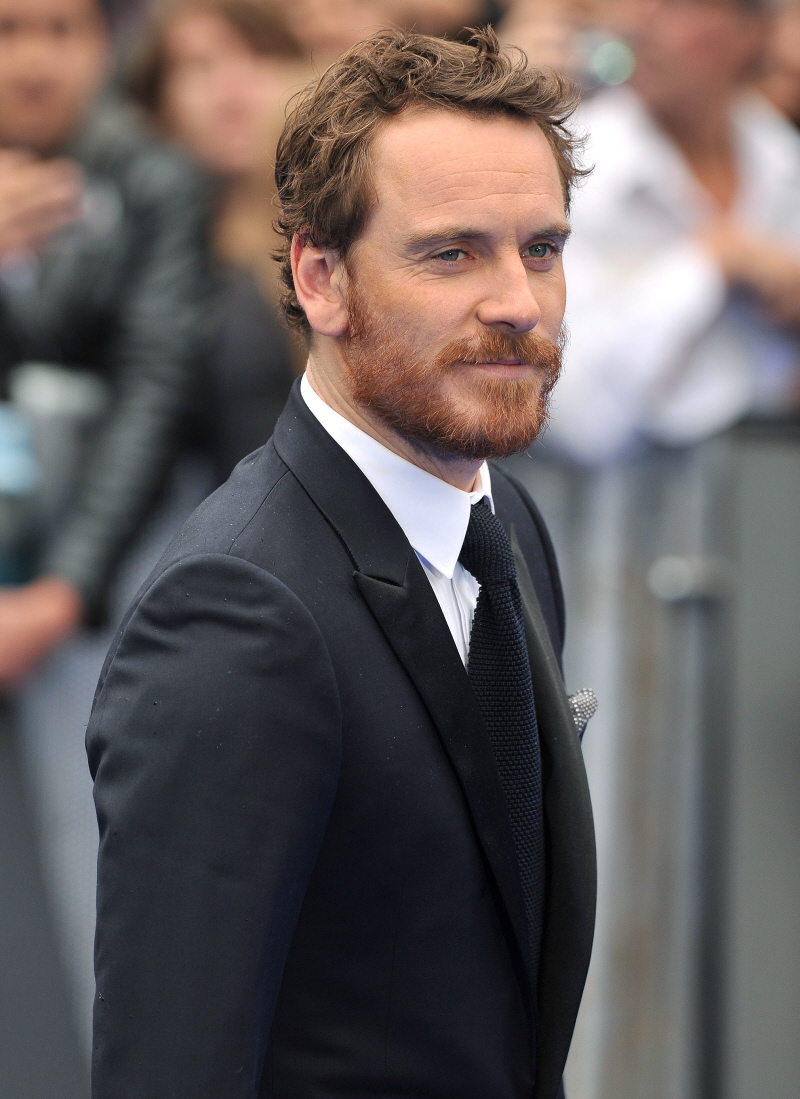 Photos courtesy of NYT, WENN, Esquire.