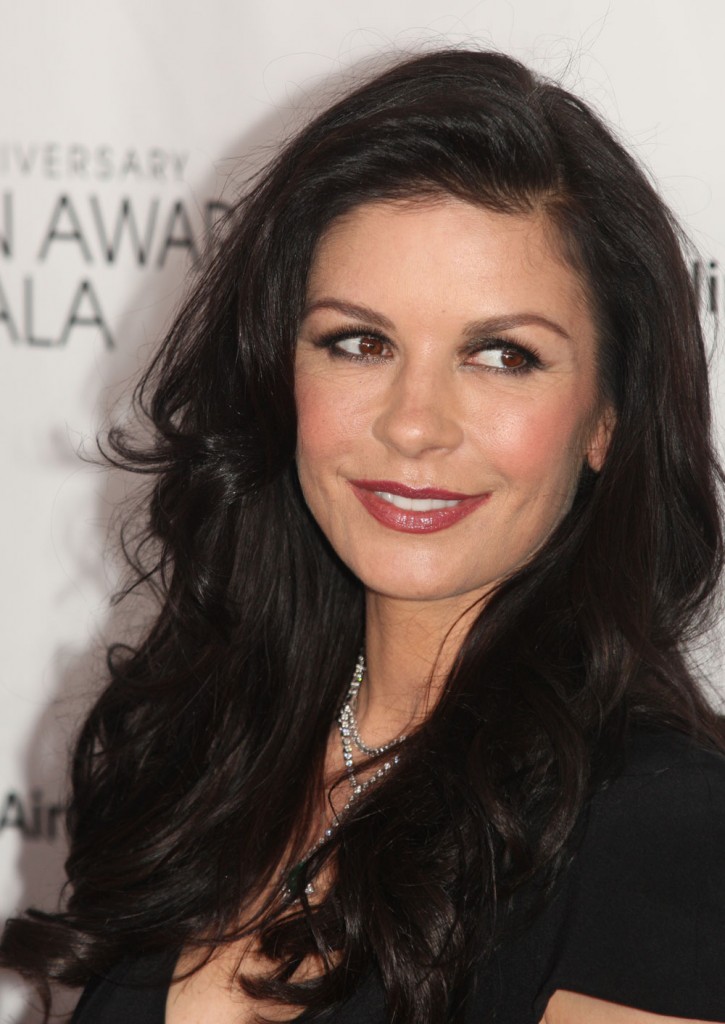 Catherine Zeta-Jones has been open and honest with the press about the fact that she has bipolar disorder. She hasn't gotten into details, but two years ago she admitted that she's bipolar, that she's sought treatment for it, and she's said that she wants to raise awareness of the disease. She's been very classy about her diagnosis, as we've come to expect from her. Unfortunately Catherine recently checked into a facility for treatment for her bipolar disorder, with sources claiming that it's for "maintenance" reasons:
Catherine Zeta-Jones has checked in to a treatment center to get more help for her Bipolar disorder … TMZ has learned.

We've learned … the 43-year-old Academy Award winner checked in to the treatment center Monday … and is expected to complete a 30-day program.

Sources connected to the actress tell us … Jones' stint in the treatment center is a proactive measure. As one source puts it, "It's maintenance."

FYI — Jones completed a stint at a treatment center in 2011 — at the time, her rep said Catherine had "made the decision to check in to a mental health facility for a brief stay to treat her Bipolar II disorder."
It was right around this time in 2011 that Catherine sought treatment. It's possible that she needed to have her meds adjusted and that she wanted to make sure she did it in a supervised environment. I hope that everything works out well for her. As for why she announced it, it's probably because Catherine and Michael wanted to get ahead of the tabloids, which haven't been very kind to them in the past. The Enquirer had a cover story a couple of months ago that they were breaking up, which they denied.
As an aside, last night I watched about half of Rock of Ages before I decided to find something else on demand. (Then I saw about half of The Best Exotic Marigold Hotel, which was cute so I'll probably finish that tonight. I watch too much TV!) Rock of Ages is fun and campy, but it quickly lost its appeal with the exception of some standout characters like Catherine Zeta-Jones. She was excellent as the mayor's anti-rock & roll wife (see: Tipper Gore) and she really shines while playing those extreme characters. She was also kick-ass in Intolerable Cruelty, with George Clooney, remember that movie? She knows how to entertain us and I'm wishing well for her.
These photos of Catherine and Michael are from just last week, April 22. She looks gorgeous. Also this reminds me that Beyond the Candelabra is coming out on May 26.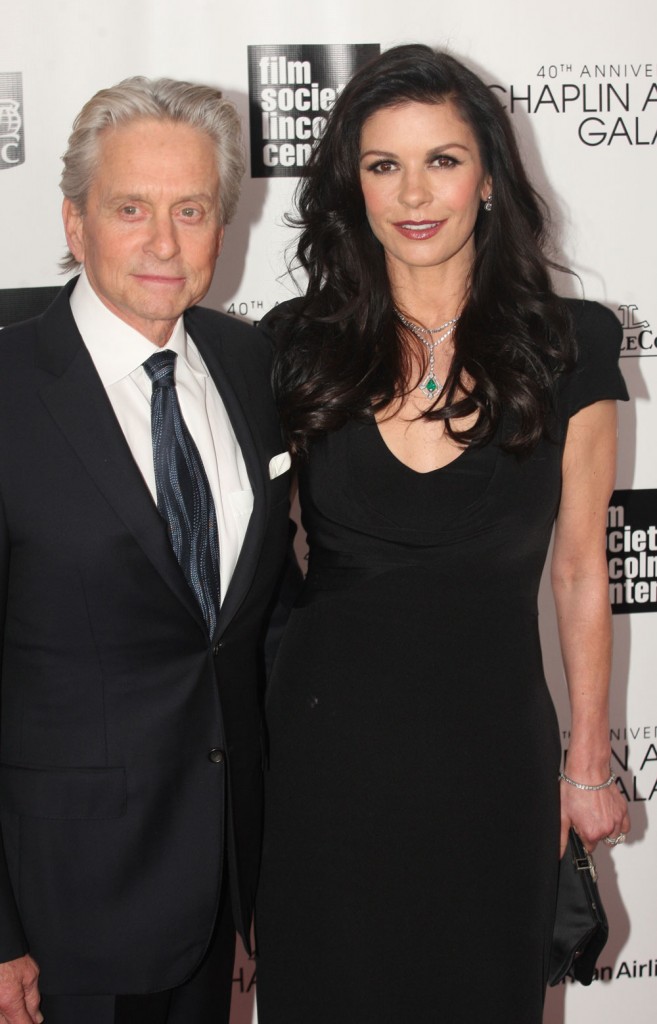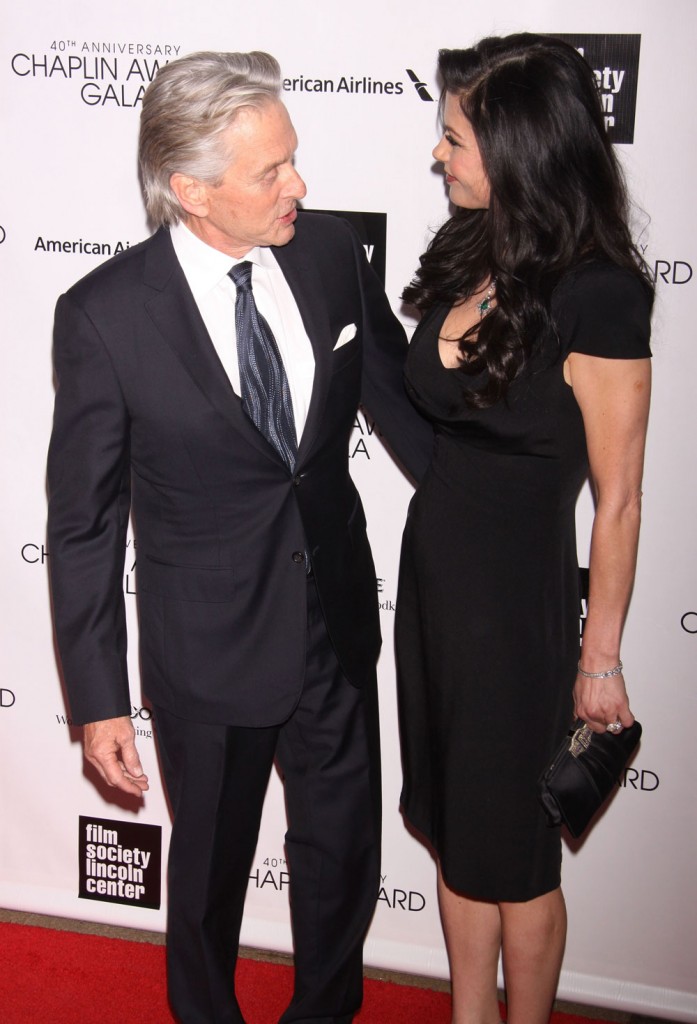 Photo credit: WENN.com