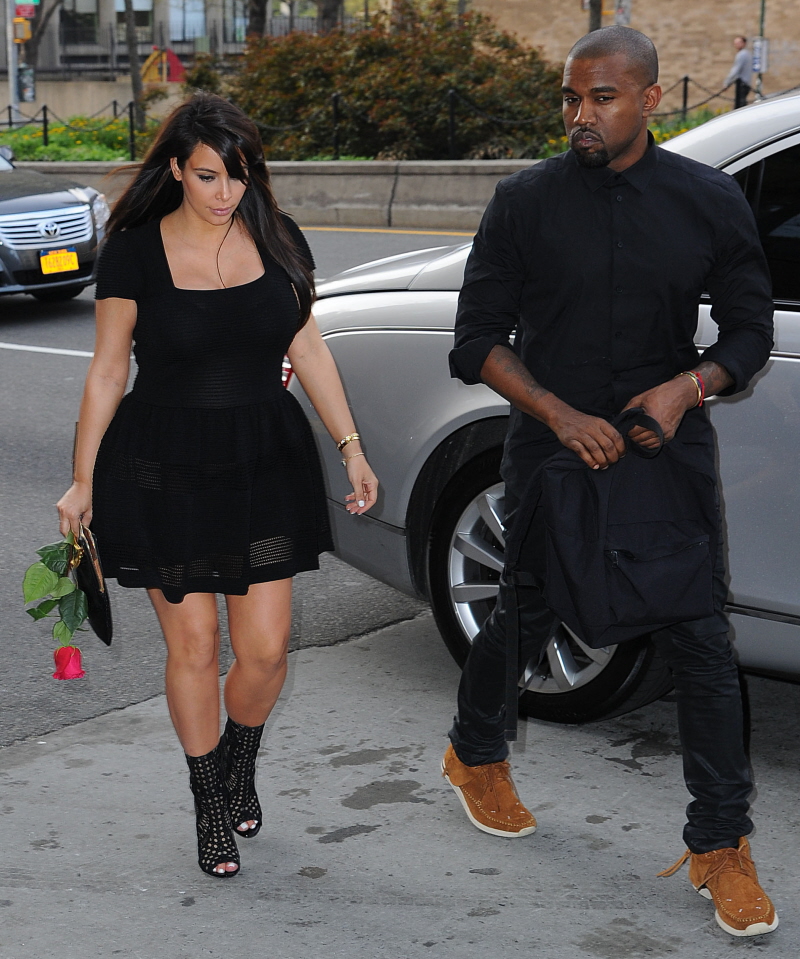 As we discussed yesterday, Kim Kardashian was having a "miserable" time of it in Greece with her family. The Kardashian-Jenner clan traveled to Greece late last week for an all-expenses-paid (by E!) vacay in which Lamar Odom and Kanye West were not able to attend. And Kim was sad! Because it was humid and she's super-preggo and all she wants to do is arrange photo-ops with Kanye. So in a rare moment of generosity towards his baby-mama, Kanye West came to Greece for a few hours and then he ordered a private plane for himself and Kim and they went to Paris.
Kim Kardashian is on a European adventure! After spending several days in Mykonos, Greece, with her family — and taping scenes for Keeping Up With the Kardashians, natch — the pregnant reality star received a visit from Kanye West on Monday, Apr. 29, Us Weekly can exclusively report.

The A-list couple "had a quick meal in Greece with her family," a source reveals. Shortly after, the pair chartered a private plane to Paris, France, where the 35-year-old rapper is currently working on his next album. Kardashian's famous family, meanwhile, stayed behind in Greece. (Stepbrother Brody Jenner and half-sister Kylie Jenner were seen doing flips off a yacht, while the rest of the family went jet skiing and horseback riding.)

After being whisked away by West, Kardashian tweeted that she had the "best day ever." The following day, she subtly revealed her new location. "Bon jour!" she wrote. "Gym time."

The twice-wed 32-year-old will welcome her first child in July. Though West has yet to propose, the mom-to-be does see herself walking down the aisle a third time. "I do think I would get married again," Kardashian revealed during Ryan Seacrest With the Kardashians: An E! News Presentation, which aired Sunday, Apr. 21.

She added, ""That's what I've always wanted. And just because you think you find it and you realize that's not it, I think I was brave enough to realize that quickly and not waste time."
Radar's version of this story is that Kanye did NOT come to Greece, that he only sent a private plane to pick her up and she flew to Paris to meet him there. I don't know which story is true, but my guess is that Us Weekly got the tip from "someone" (Lucifer's homegirl?) and they're probably right. Anyway, you can breathe easier knowing the Kat-Face is now in Paris. And honestly, it wouldn't surprise me at all if Kim did end up giving birth in Paris. That's not what she wants, I bet, but she thinks it will make her more like Brangelina, and she really doesn't want to leave Kanye's side now. I think it's sad that she's the one changing around everything to be with him, and he barely does anything to make it easier on her.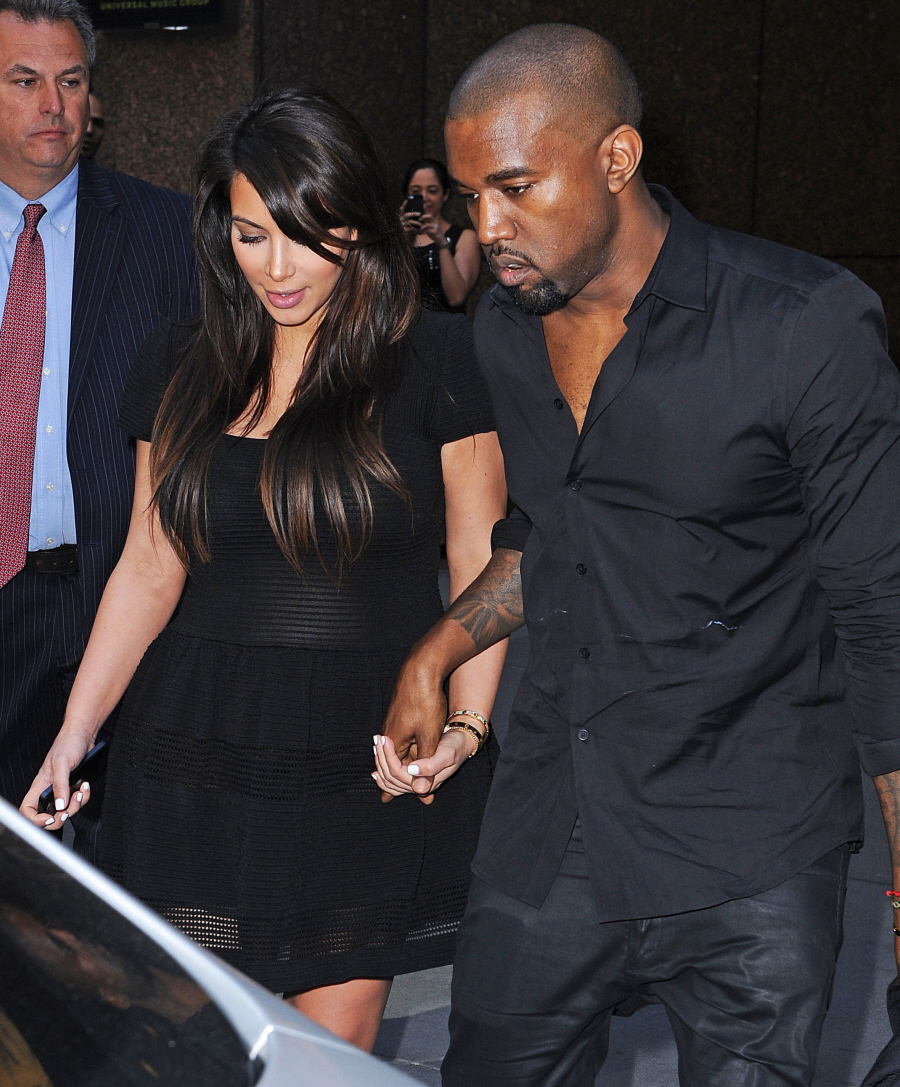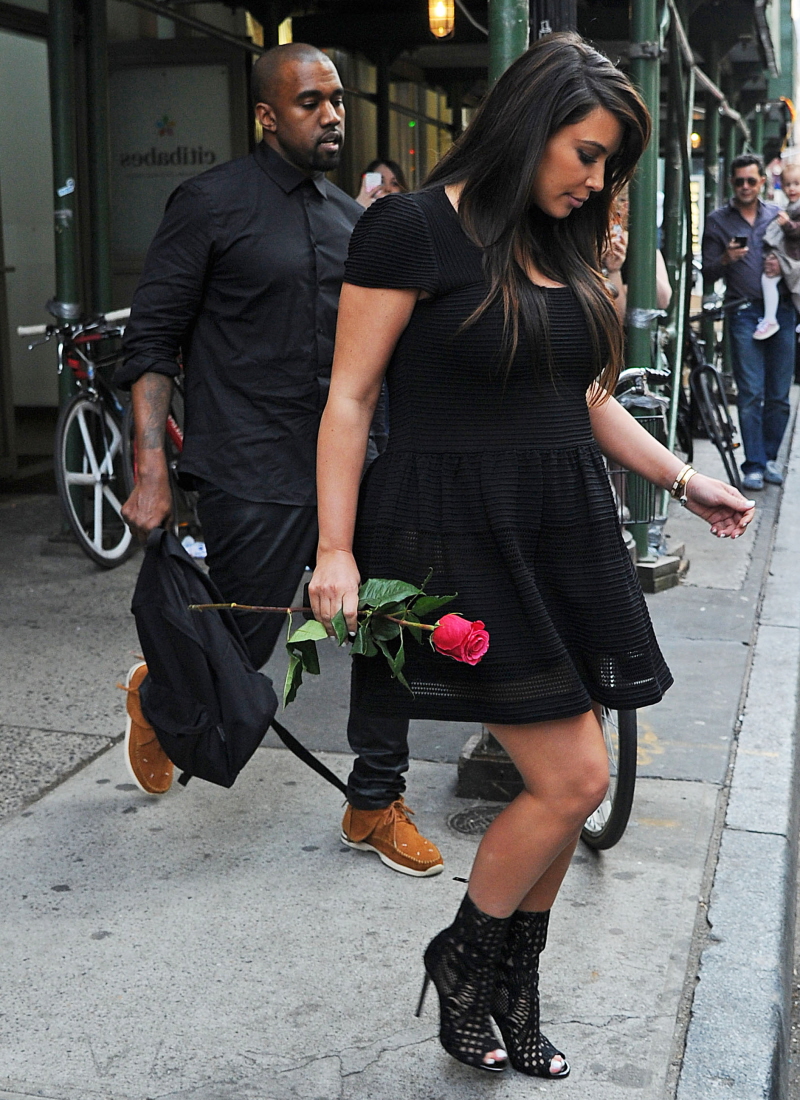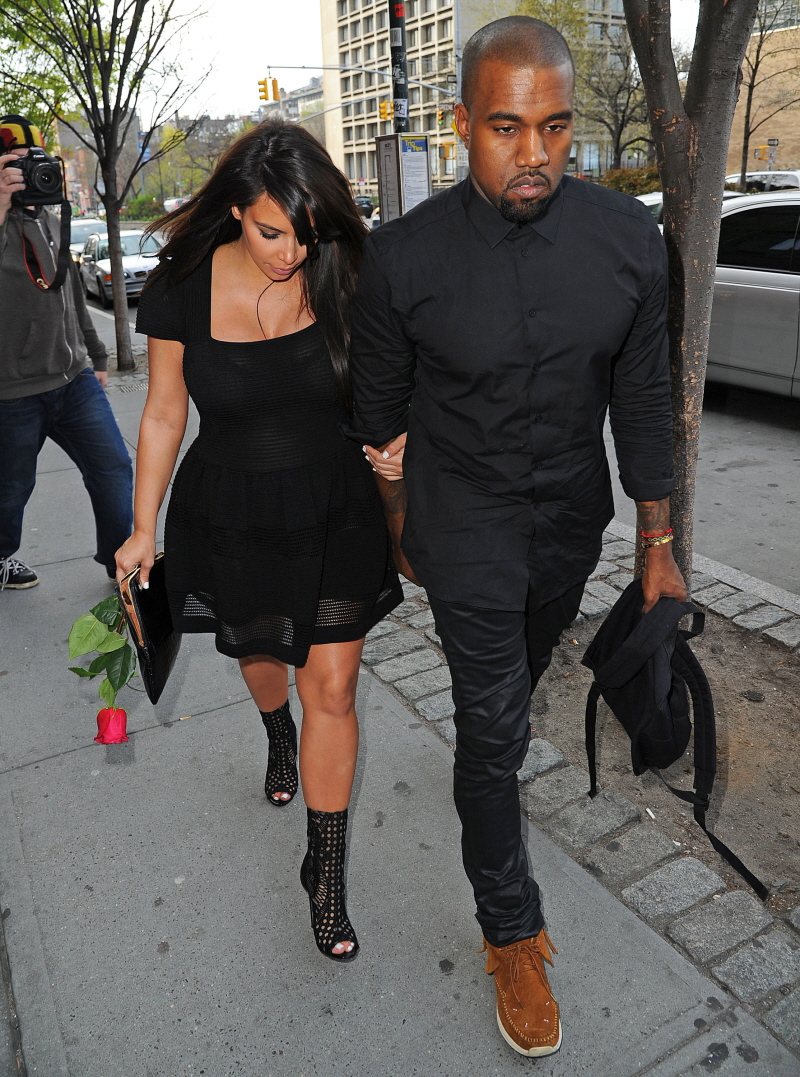 Photos courtesy of Fame/Flynet.