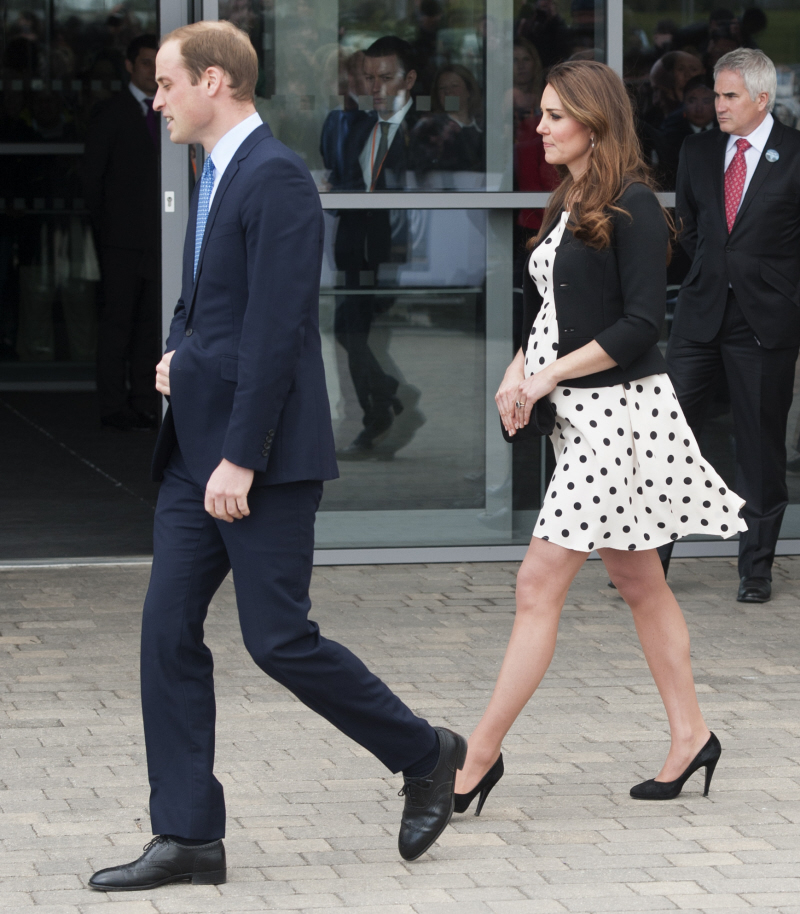 As we discussed briefly yesterday – in between jelly h8r rants about hemlines! – Prince William and Duchess Kate did NOT seem to spend their second wedding anniversary together. William was reportedly in Wales, on duty at the RAF and Kate was in Winchester, making an appearance on behalf of one of her charity patronages.
Given the recent reports of physical distance between William and Kate, it does make me wonder what's really going on. First there were stories about Kate wanting to go back home to live with her parents after she gave birth, then this weekend there was a story about Kate wanting to move back home BEFORE she gave birth. William, meanwhile, has yet to formally resign from the RAF, although every media outlet knows it's coming so I don't know what he's waiting for. What I do know is that Kate is looking like the "hard worker" (relatively speaking) of the couple, as she's undertaken so many solo ventures lately while William has been largely absent. So, what's up? Are they already pretty much living apart? A lot of aristocratic couples do that, but usually it takes years to get into that kind "separate lives" groove. Then again, Will & Kate have been together for more than a decade already.
So, did they get to spend any time together for their anniversary? Us Weekly says yes, they did, but they just celebrated early. Sure.
Two years down, a lifetime to go. On this date, April 29, in 2011, the world watched a real-life fairy tale come true when Prince William married his longtime love, Kate Middleton, in an extravagant royal wedding at Westminster Abbey. Now, 24 months later, the happy couple are celebrating not just their second anniversary, but also the upcoming birth of their first child, heir to the British throne.

A rep for St. James's Palace says, "I'm afraid we're not giving any details on their anniversary plans, as [they are] private." However, a source tells Us Weekly that the Duke and Duchess of Cambridge already celebrated the special occasion, in anticipation of William, 30, being away on the actual wedding date because of his Royal Air Force duties.

"Today is, by tradition, their paper anniversary," one insider tells Us. (In the U.K., the first anniversary is cotton; the second is paper.) "And yes, they have bought each other appropriate gifts."

A second source says the Prince and his six-months-pregnant wife enjoyed a romantic dinner together in London on Friday, April 26, after finishing up their tour of the Harry Potter and Batman exhibits at Warner Bros. Studios. They were joined on the tour by Prince Harry but left without him in a Jaguar XJ. Following dinner, William went back to Anglesey, Wales, to resume his job as an RAF pilot. He will remain there on Monday.

Middleton will not be spending her anniversary alone, however. She's currently visiting with kids and their families at Naomi House Children's Hospice in Hampshire, England, as part of Children's Hospice Week 2013.
My first thought was that they managed to sneak away on a mini-vacation while no one was looking. Perhaps a weekend away, financed by the Middletons? Usually we hear about those minibreaks though – but there's a possibility that Kate and William have gotten smarter about sneaking around to go on holiday. Of course it's just as possible that they barely did anything to celebrate their anniversary. Like, maybe Kate cooked and they watched the telly.
The "cotton/paper" thing threw me for a loop by the way – in America, the first anniversary is paper, not the second. Do you know what the third anniversary is? LEATHER. William should just go ahead and get her a leather miniskirt right now.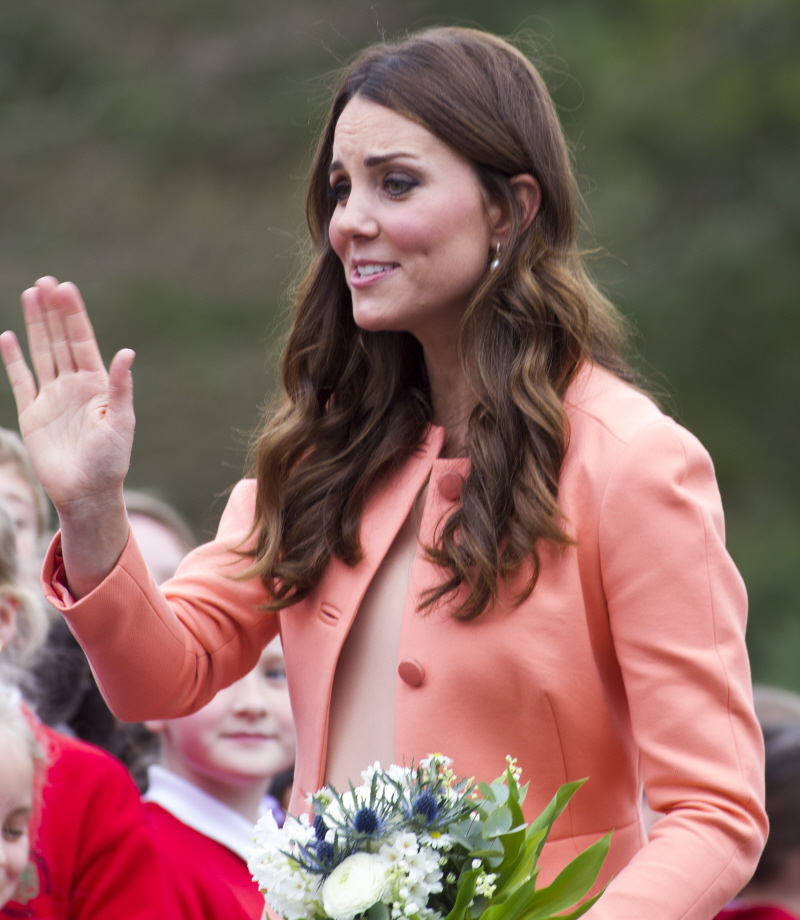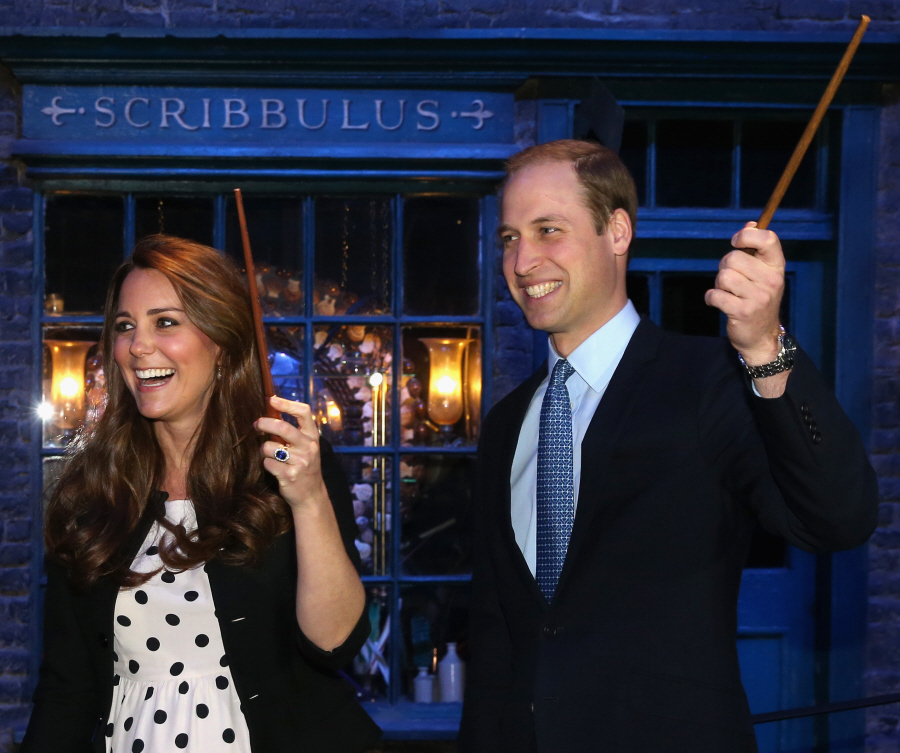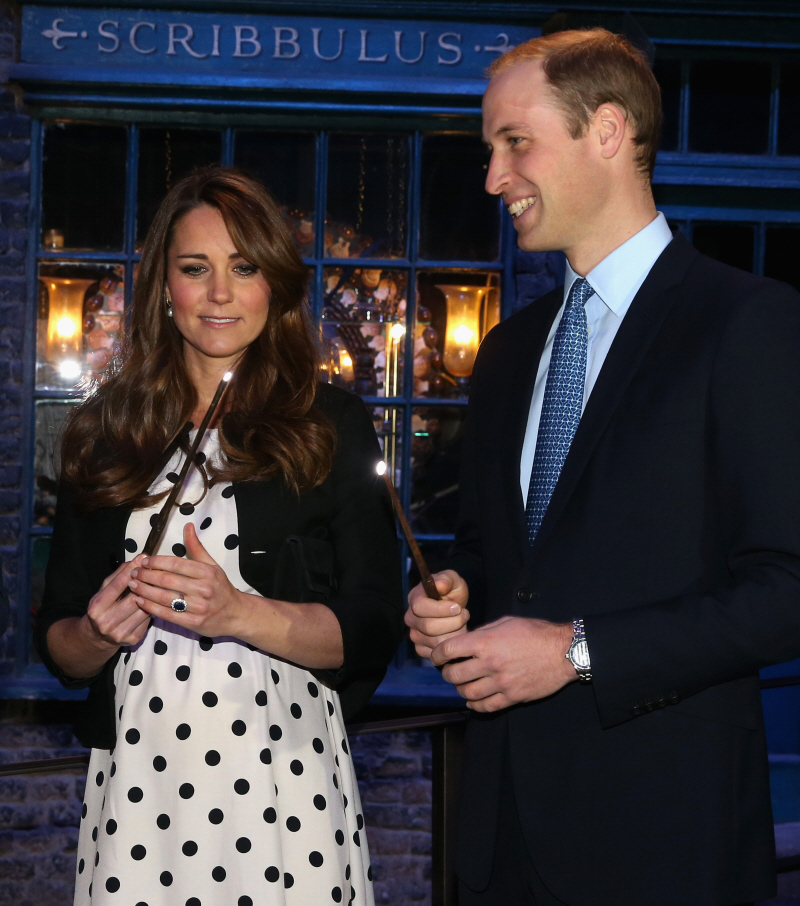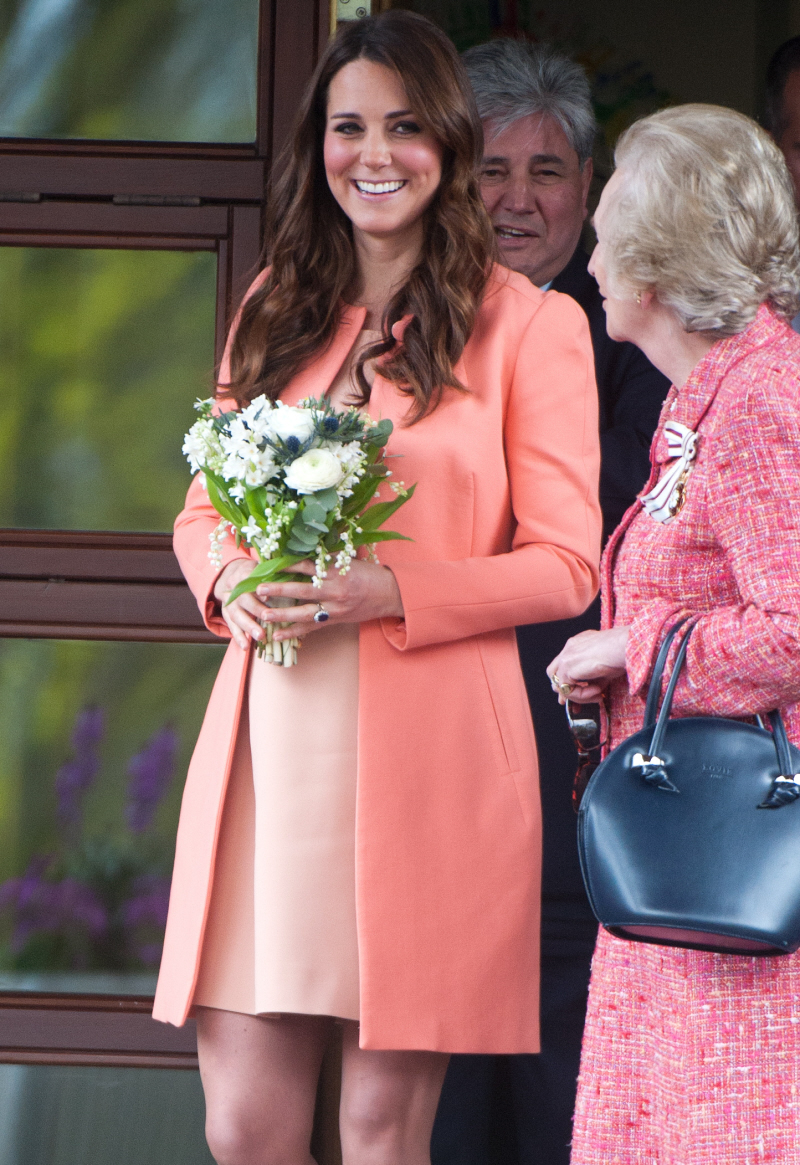 Photos courtesy of WENN.