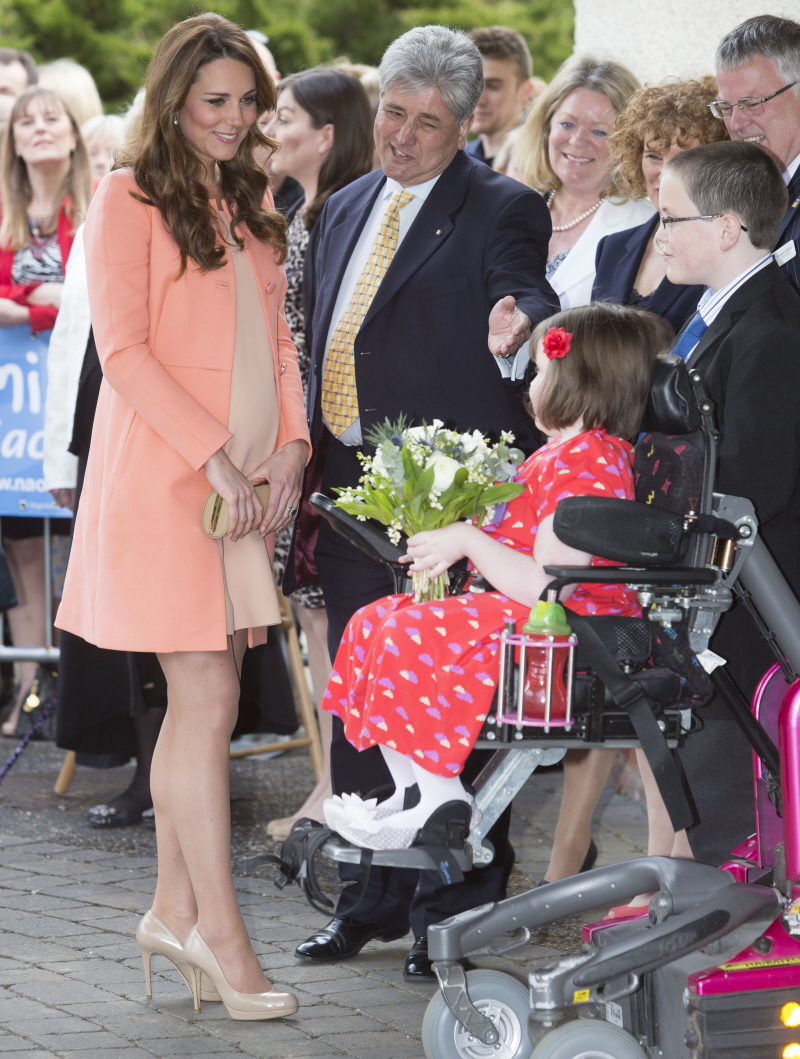 Drat! I've been spoiled for so long by Duchess Kate's barely-there work schedule that I'm actually caught off-guard by her recent surge of public appearances. I wasn't expecting to see new photos of her today, her second wedding anniversary. Remember her first wedding anniversary? Barely. Anyway, these are photos of Kate making a solo (!!) appearance at the Naomi House Children's Hospice in Winchester. William was apparently "on duty" in Wales.
What are we calling this color? The Mail calls it "peach" but I think it's too pinky to be peach. I can't even think of the correct word though. Let's say that the dress is peach and the coat is… salmon, maybe? A very orangey salmon. The Mail says the coat is by Tara Jarmon and the dress is "by a private dressmaker." Is that funny to anyone else? I feel like Kate couldn't find any maternity dresses that were short enough for her tastes, so she had to go to a private dressmaker and have her minidress made. At this point, I'm a broken record on her hemlines, so I won't even get into it again. I'll just point out how awkward she seems when she's trying to bend down to talk to that little girl in a wheelchair while simultaneously making sure she doesn't flash the crowd behind her.
I will say this though – she's doing a lot better with mixing up her looks for her appearances over the past month. She's been mixing low-end pieces with high-end pieces, she's been having fun with more colors, she's been wearing new stuff that we haven't seen before. And she's been doing some slightly different stuff with her hair too, which I do appreciate. You can read more about Kate's visit here.
PS… Her bump got really big all of a sudden, right? I'm not just imagining that?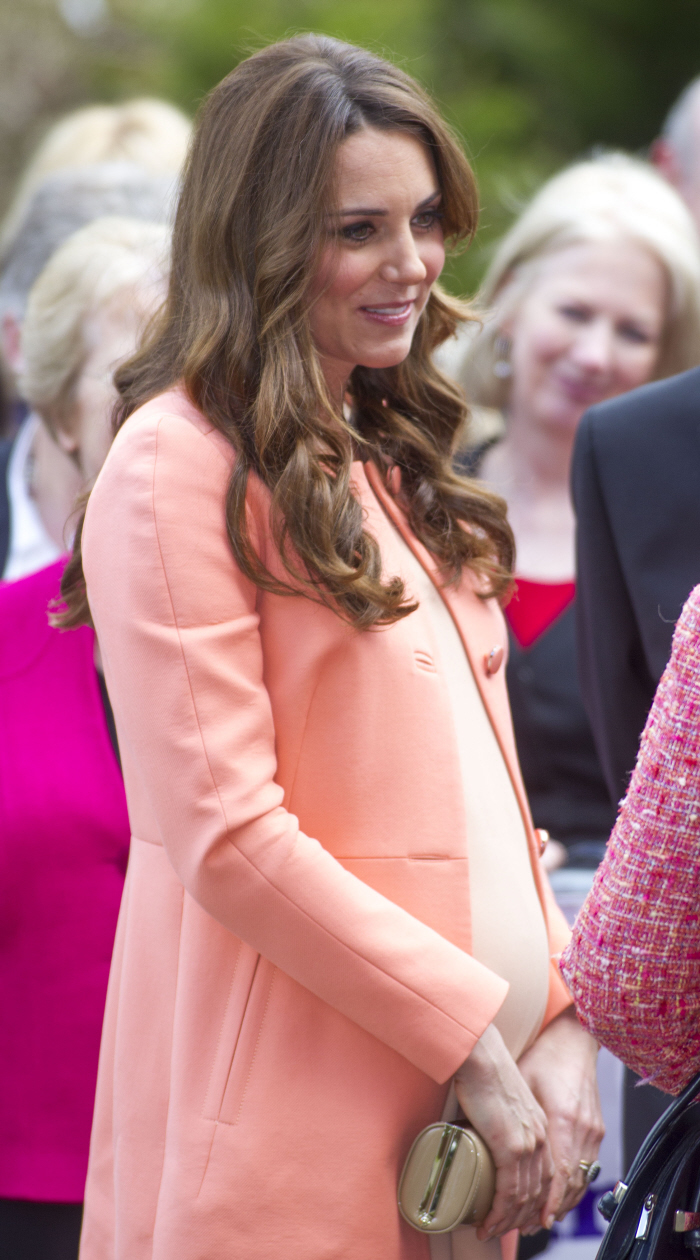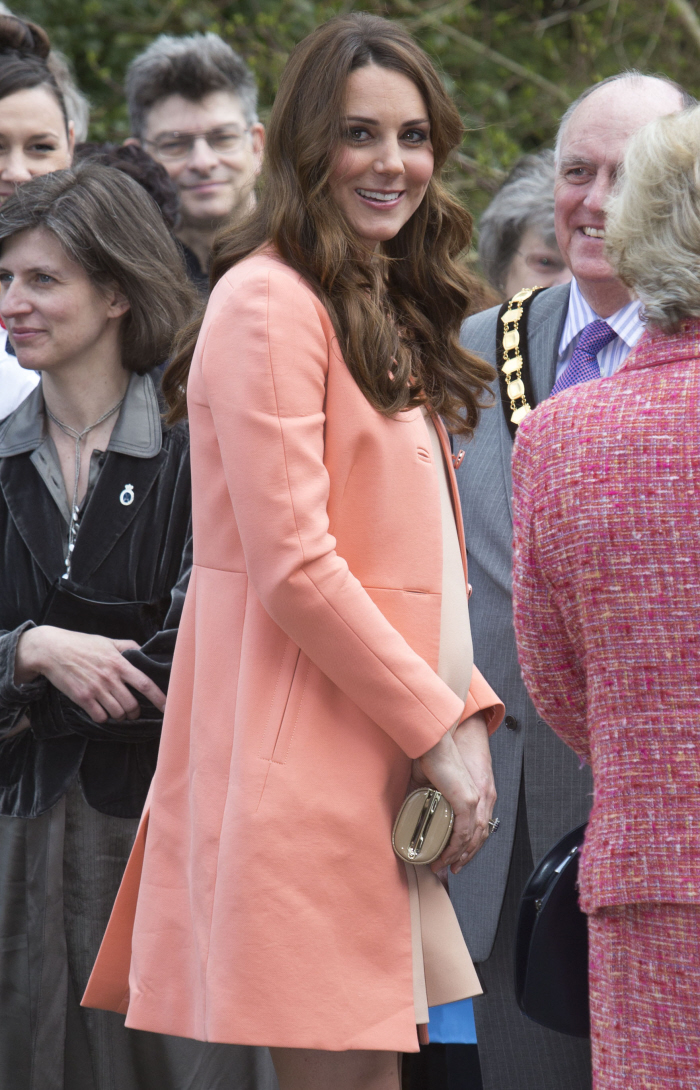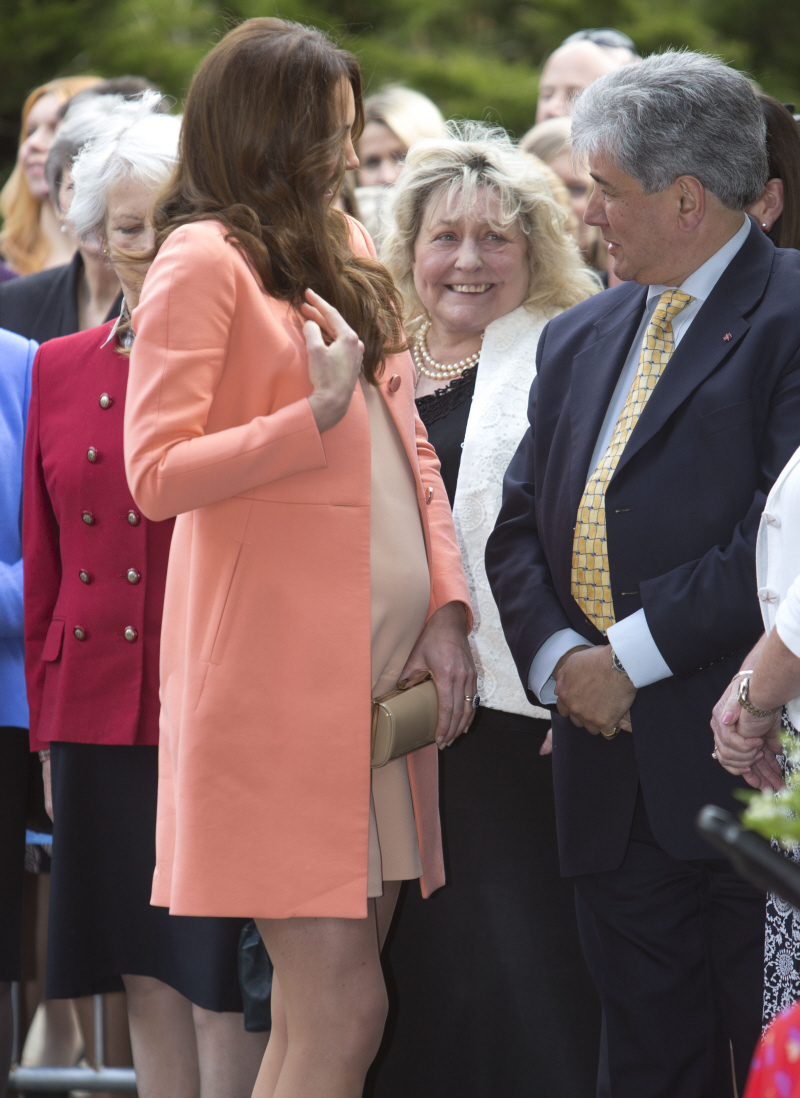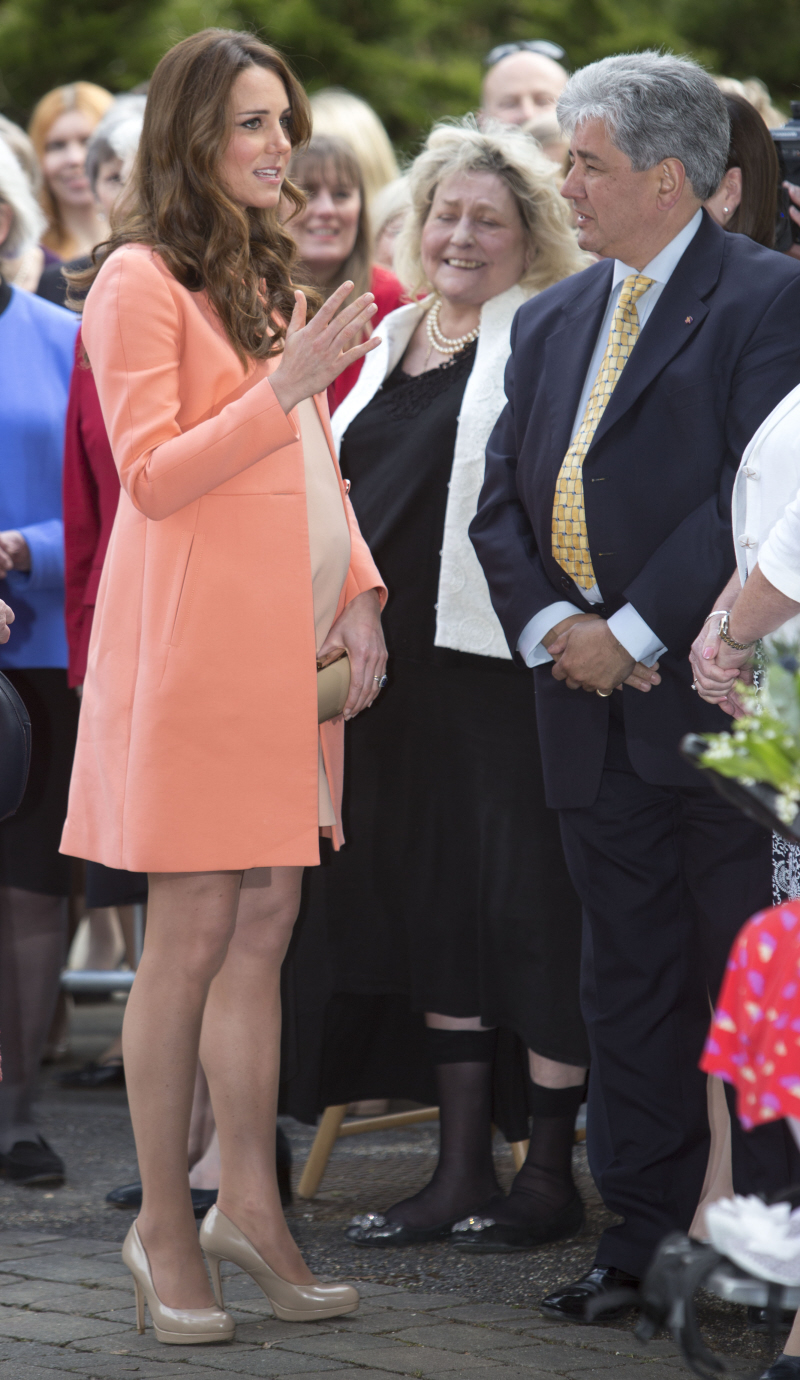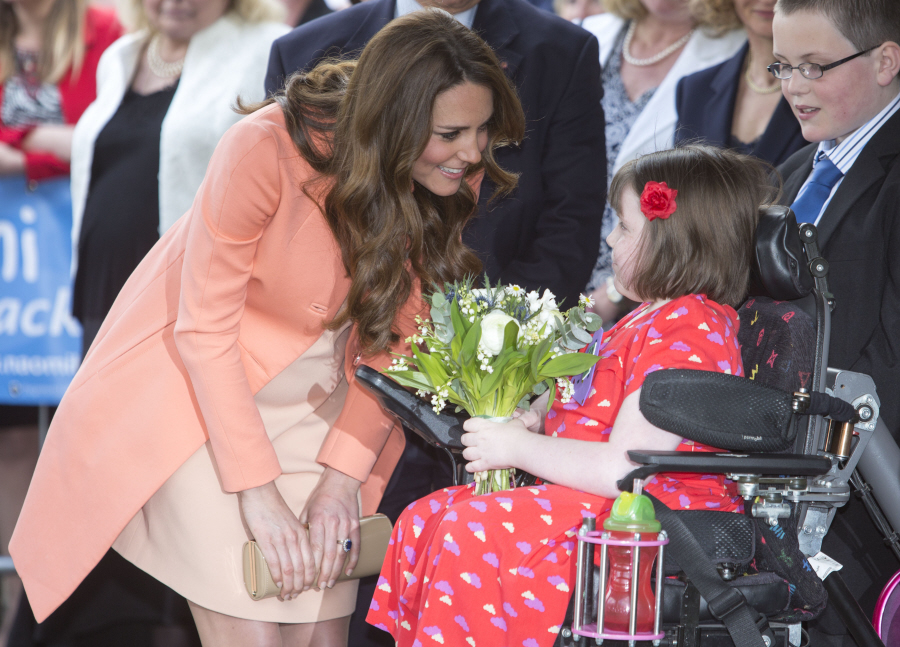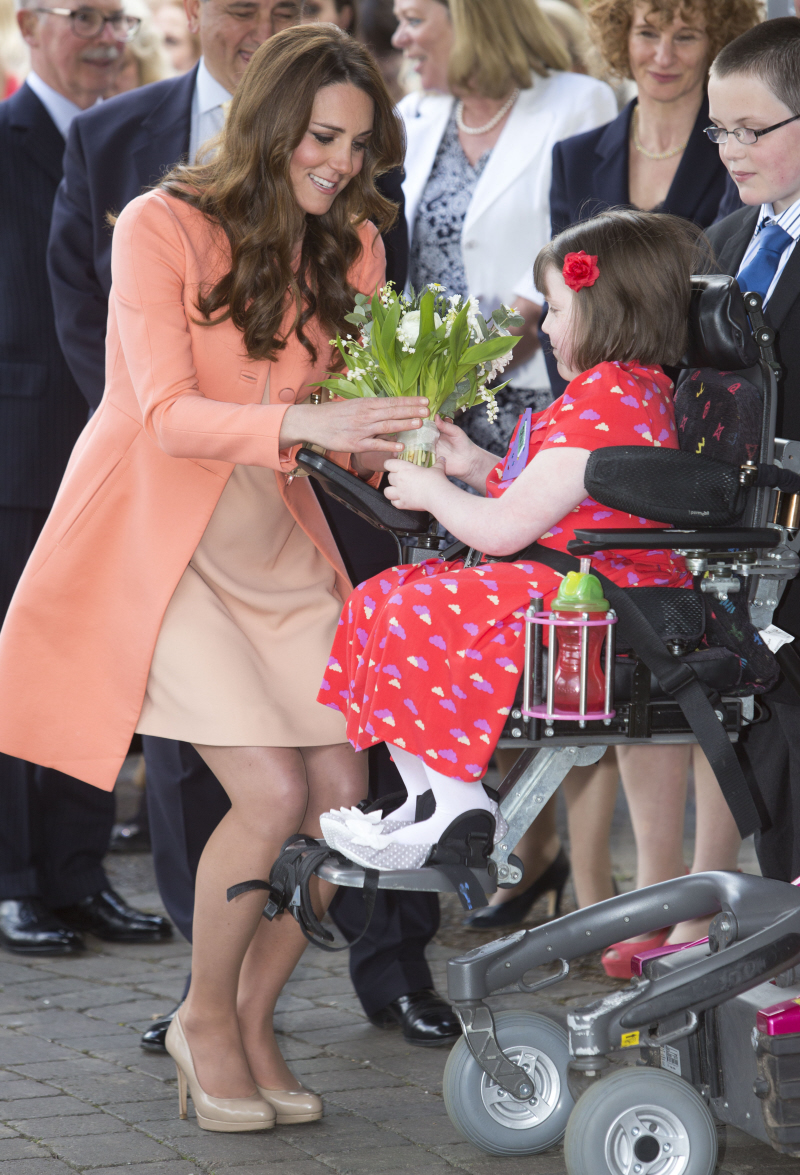 Photos courtesy of WENN.com.