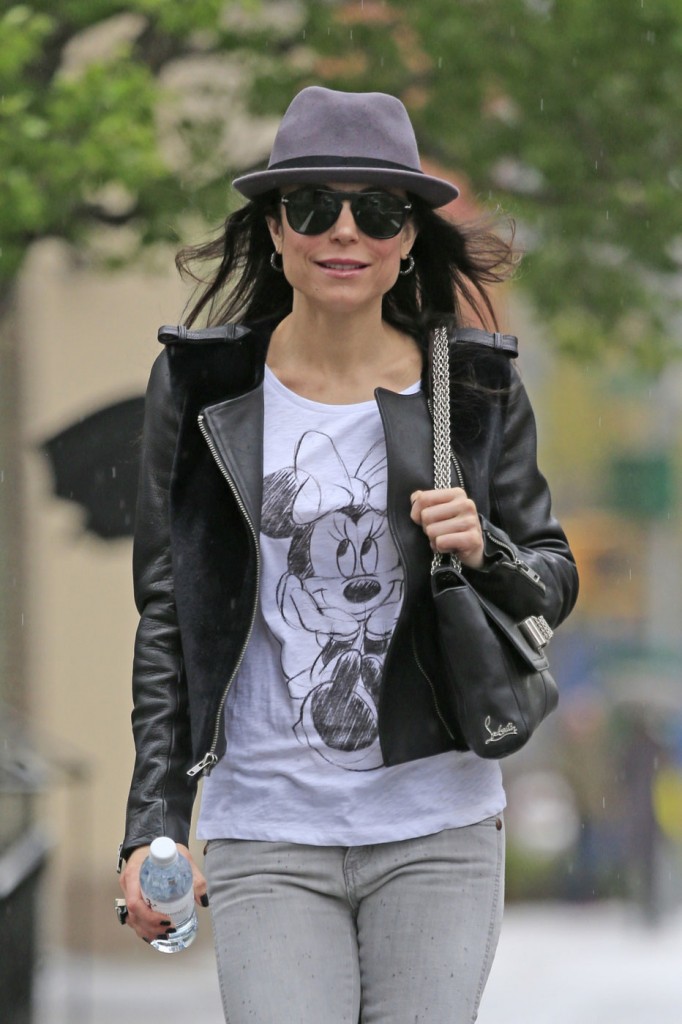 The last time we reported on Bethenny Frankel's musings on divorce she was calling it "the most difficult thing you could go through in your life" without adding any qualifiers for death, illness, poverty or accidents. In Bethenny's carb-starved mind, divorce was the worst thing that could happen to anyone, since it's the worst thing that's happened to her so far in her sheltered life.
Well Bethenny is still talking about it, and it sounds like she considers herself a victim even though she's the one working to strip her ex of 50/50 custody of their nearly three year old daughter. More on that in a moment.
While Bethenny Frankel and Jason Hoppy aren't scheduled to return to divorce court for a few more weeks, the reality-star-turned-talk-show-host has been giving a lot of thought to how far apart she and her ex have drifted.

At the time of the split, Frankel released a statement in which she said that she and Hoppy hoped to "amicably co-parent" their daughter Bryn, who turns 3 next month.

Now, in an exclusive interview with PEOPLE, Frankel says she can see that's going to be a challenge.

"I really did think it would be amicable. I absolutely did," she says. "I wrote that entire statement myself. And everysingle word, I believed to be true."

Now, faced with divorce negotiations that continue to drag on – while Hoppy continues to wear his wedding ring – Frankel is left to wonder how she could have been so off the mark.

"Someone said to me recently, 'We see what we want to see.' And I guess, at the time, that's what I did," she says.

Still, the Skinnygirl guru hasn't stopped looking for the positive.

"The truth of the matter is, you go with your gut at the time," she says. "Whatever I'm going through now, I'm certain that I'll learn something from it. When the clouds pass, I will figure out what the silver lining was."
Sidenote: I watched Silver Linings Playbook last night and it was awesome. (I also finished Best Marigold Hotel, which was also worthwhile.) It sounds like Bethenny got that last line from the movie and like she thinks she's going through some great personal struggle she needs to share with the world. Maybe by sharing her story she'll help some other very wealthy women with multi-million dollar empires struggling with divorce. I know I'm being a sarcastic bitch, but it's hard to feel sorry for her at all.
As I mentioned, Bethenny has been trying to ensure that she has sole physical custody of her daughter, Brynn, while her ex is willing to share 50/50 custody. They live in the same city, I don't get why she can't share custody. It sounds like her definition of "amicable" is her ex rolling over and agreeing to whatever she wants. That's probably why they split up in the first place.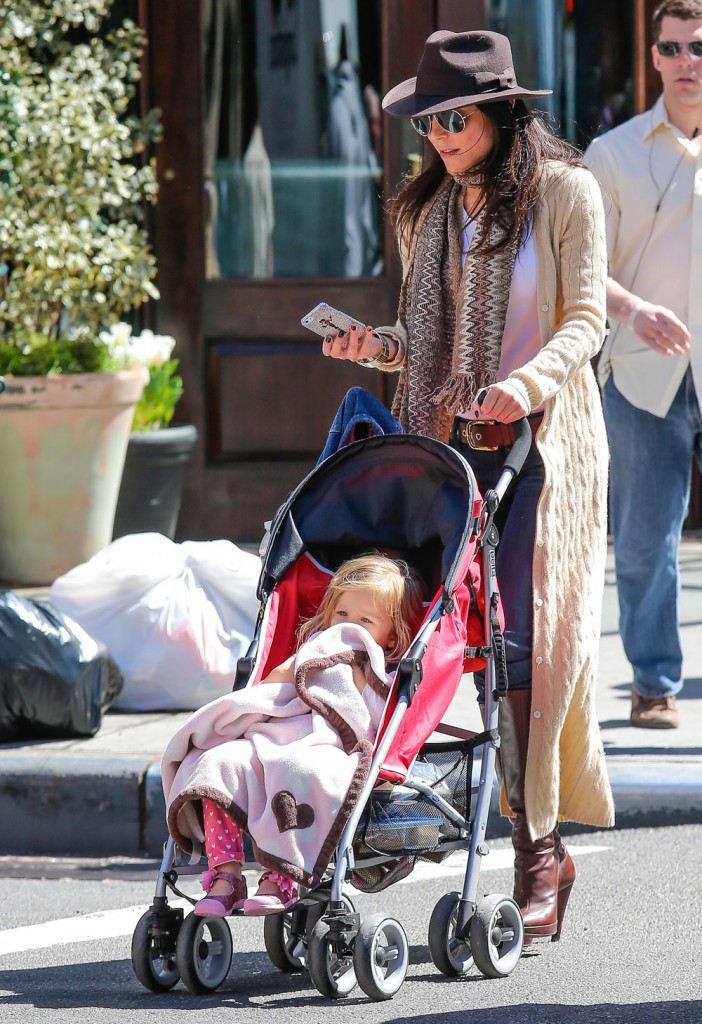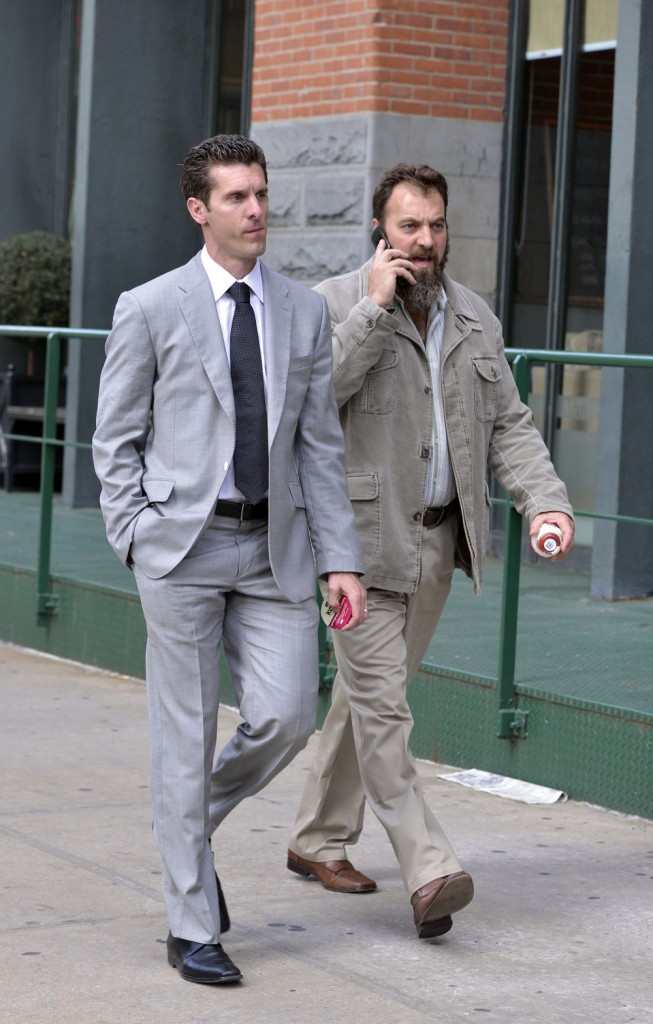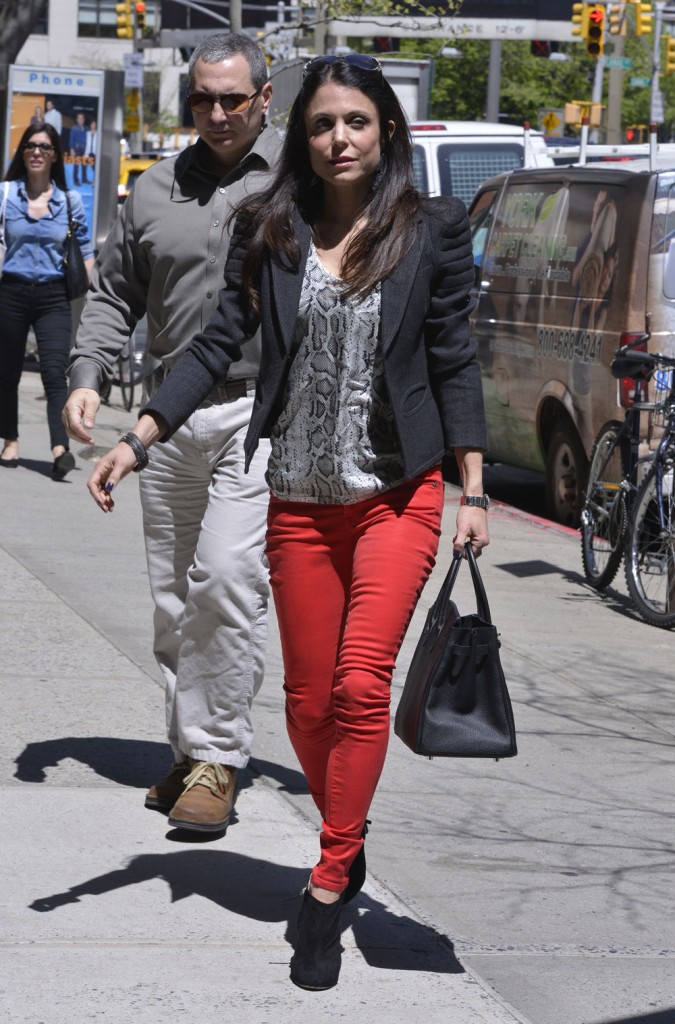 Bethenny is shown out last week with her daughter. Jason is shown on 4-19 outside a divorce hearing. Credit: PCN Photos and WENN.com