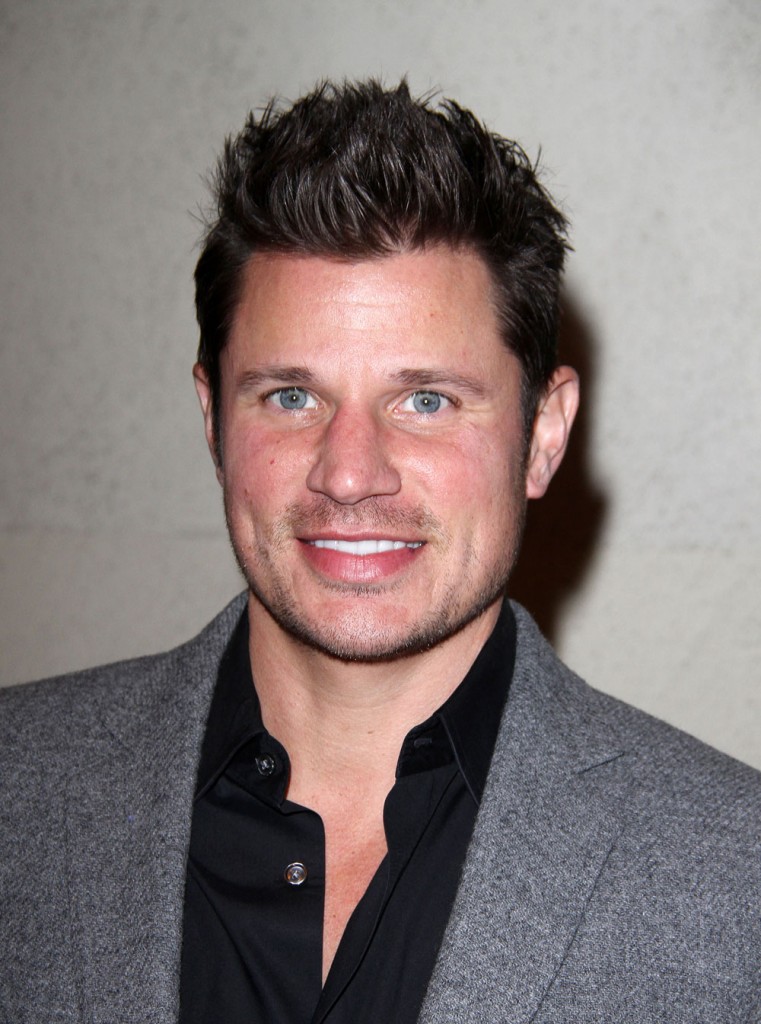 Nick Lachey was a guest Monday on Watch What Happens Live, on Bravo. He was there with his 98 Degrees bandmates promoting their new album, 2.0, which is their first release in 13 years. Also, they're going on tour this summer with – I sh*t you not – New Kids on the Block and Boyz II Men! That makes me lol so hard, but it's kind of genius. (Barely related sidenote: did you see John Krasinski and Jimmy Fallon's lip sync battle in which they do Boys II Men? It's awesome.)
Anyway Nick was playing this game with host Andy Cohen called "Plead the Fifth" in which he gets asked three questions and he can only plead the fifth on one of them. He was asked about the most overrated boy band of all time (he said "O Town") and the second question was "What is the best thing about no longer having Joe Simpson as a father in law?" His brother quipped "everything" and Nick said:
"The best thing about not having Joe Simpson as a father in law is that I don't have to play grab ass under the table on Easter Sunday."
He was smiling when he said it, and his brother Drew joked "our publicist is freaking out right now." I swear he was telling the truth, especially when Andy said "that's funny," and Nick added "it may not be [funny] tomorrow but it is tonight." Oh snap, that story is true!
The third question was "a famous person you hooked up with that no one knows about." Drew said he couldn't think of anyone because "all my skeletons are out there."
Later, he was asked about Jessica Simpson and if he still talks to her and he made it clear that he doesn't. He said "it's been years, probably six years. It was like another lifetime ago."
That was a long time ago, but I remember it well since it was such big news. Nick wasn't the one who wanted to end the relationship. He did an interview back then with Rolling Stone admitting that Jessica pulled the plug before he wanted to break up. He said that still loved her and wanted to be with her and admitted he was heartbroken. He even broke down crying in that interview, but he didn't trash Jessica or her family, he remained very classy about all of it. There were stories that Joe Simpson caused the end of Jessica and Nick's marriage, but Nick didn't pin it on Joe. He just said Jessica was a grown woman. "I don't pretend to understand Joe. And I can't speculate about what he did or why he did it or for what purpose. It would be easy for me to blame my divorce on him. That would be convenient. But at the end of the day, Jessica is a grown woman, and she made her own decision."
So Nick was massively hurt by Joe's daughter, and he could have easily aired his suspicions at the time that Joe was a creeper. He didn't do that, he just dropped a line in an interview many years later when it was already known that Joe preferred the company of very young men.
Comments on Joe are at 1:50 into this video:

Nick and Jessica in 2005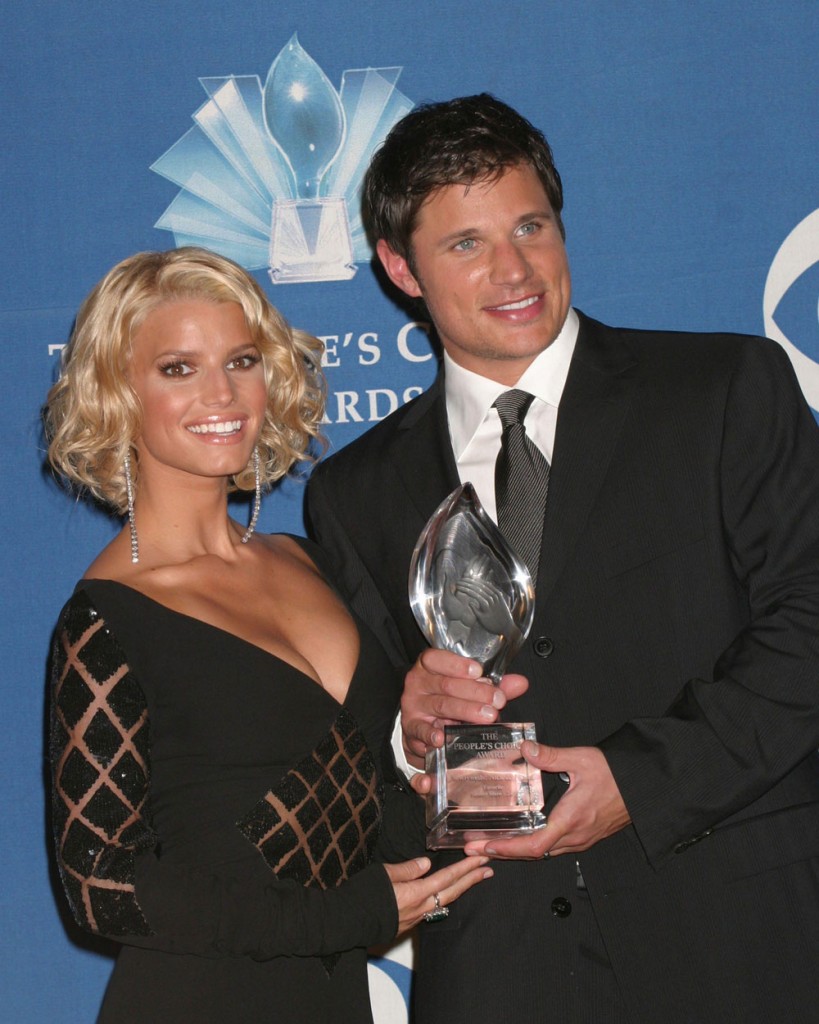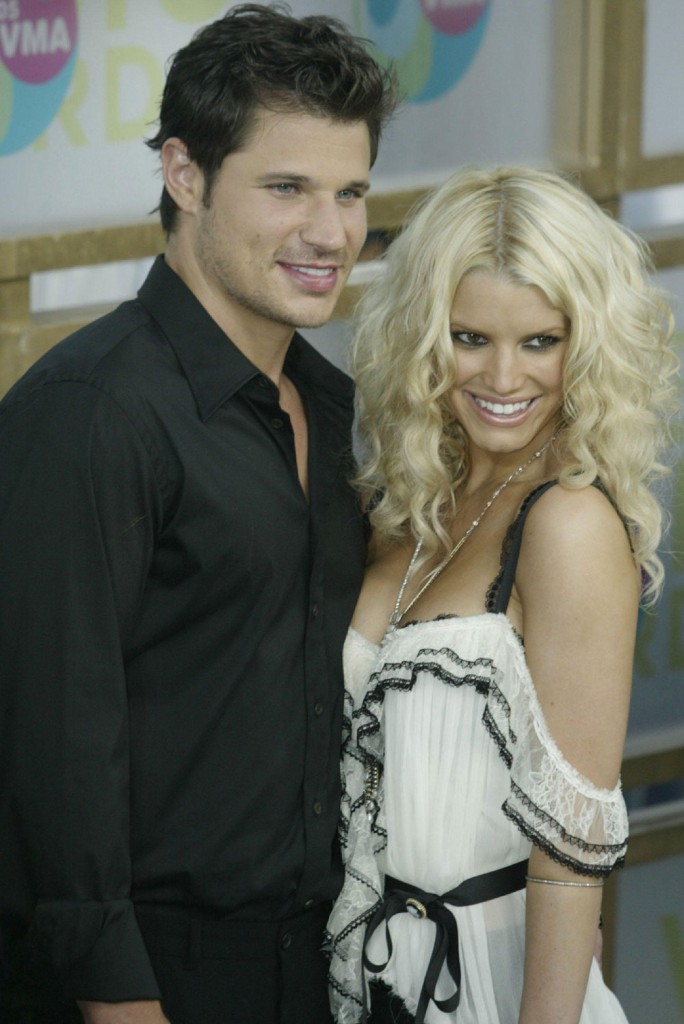 photo credit: FameFlynet and WENN.com